The United States (US) is ramping up its industry to meet Ukraine's massive hunger for artillery shells, which has long been reported to outstrip American and European defense industrial manufacturing capacities.
The DoD reported Assistant Secretary for the Army (Acquisition, Logistics, and Technology) Douglas R. Bush noting the defense industrial efforts to hike ammunition production.
"As a whole, the team is doing great. We're both modernizing our industrial base while ramping up production," the news update from the DoD said.
Aiming to produce 80,000 shells a month from the current capacity of 24,000 rounds – as Ukraine consumes nearly 15,000 in just a few days – the Department of Defense (DoD) has also surprisingly almost admitted that the situation was primarily brought about by Ukraine being armed from the US military's ammunition stockpiles.
To date, the US has provided Ukraine with over two million 155mm artillery rounds, according to the Pentagon.
With the war having entered its seventeenth month, observers are debating whether the US and its European allies will continue to arm Ukraine despite its poor military prospects following an unsuccessful counteroffensive and at the cost of their military preparedness.
Top Army Official Assures More Production
"The US is committed to and will succeed at maintaining our stocks sufficient for training and readiness of the US Army while also supporting our ally, Ukraine, with what they need, working as part of an international team to make sure that happens," Bush said.
With over US$43 billion in security assistance to Ukraine since the beginning of the war in February 2022, the armaments include over 2,000 Stinger antiaircraft systems and more than 10,000 Javelin anti-armor systems, among other items.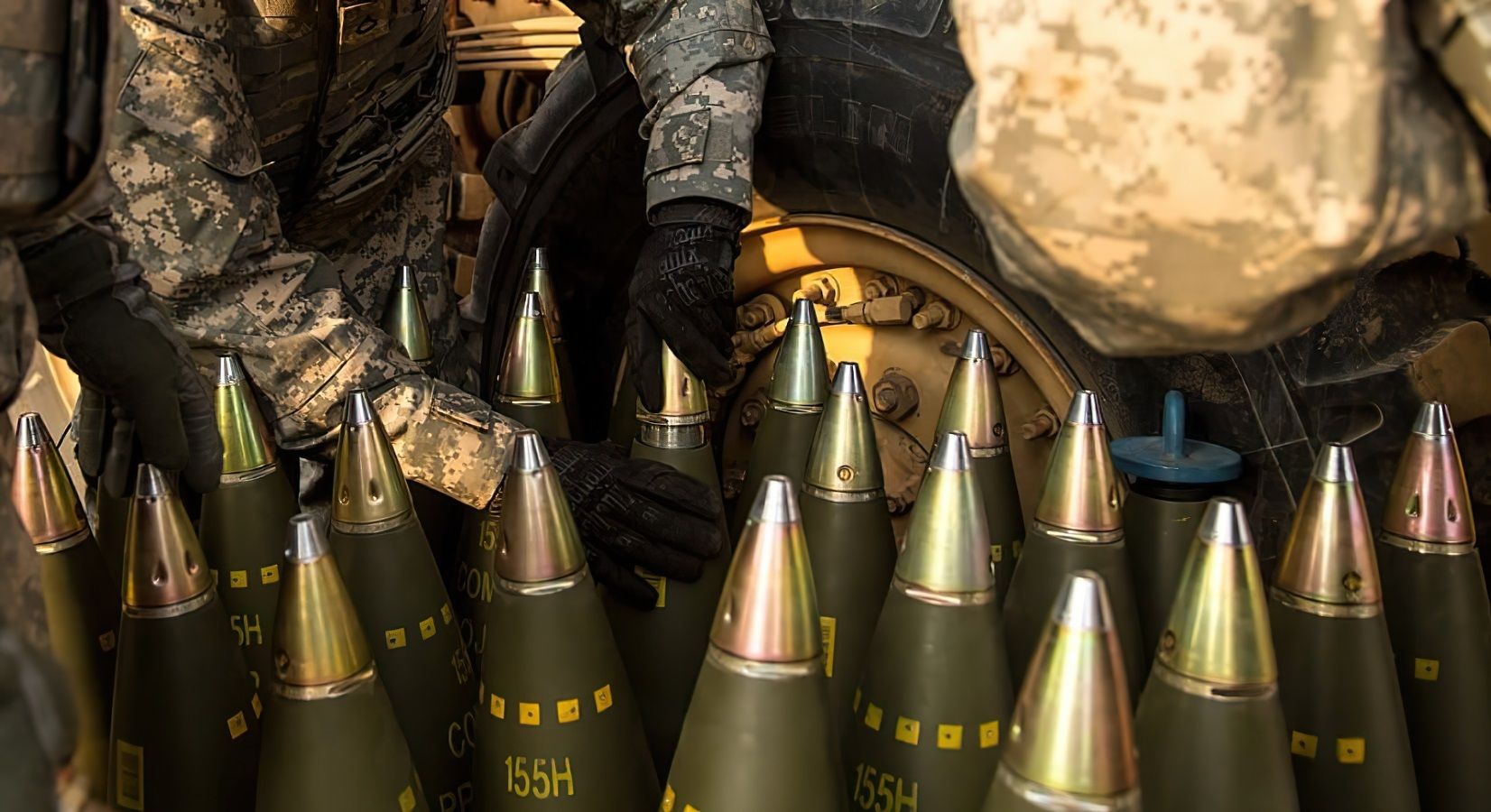 "The assistance has been provisioned through drawdowns of existing US stocks and through the Ukraine Security Assistance Initiative, the authority under which the US procures capabilities from industry and partners," the report added.
This suggests that the US military felt a pinch from exhausting its stockpiles, which also became a part of Washington's continued policy of not directly intervening in the war.
Why Can't The US Produce Ammunition & Fast
William Courtney, former ambassador to Kazakhstan and Georgia and former special assistant to the president for Russia, Ukraine, and Eurasia, was quoted in a Newsweek article explaining why the US lagged in mass manufacturing capabilities for regular ammunition in its defense industrial base.
The primary cause is also cited for explaining why the US found itself suddenly behind Russia and China in hypersonic technology – the military interventions in Iraq and Afghanistan. It was consequently unprepared for conventional wars with peer rivals with an equally advanced defense industrial and scientific base.
"For several decades, the US engaged in lighter, counterinsurgency fighting in which large artillery fires were less critical. And the US thought large-scale Russian military threats to Europe were improbable. Some years ago, the US even removed every one of its tanks from Europe. Now hundreds are back.
"In retrospect, the US and its allies realize they overinvested in new arms relative to ammunition, such as tube artillery shells and tactical missiles. Because of political pressure to save money, the US and its allies did not retain or build enough redundant manufacturing capacity for ammunition," Courtney said.
In March, US Army Undersecretary Gabe Camarillo announced that the Army will boost production of 155-millimeter artillery shells more than six-fold, to 85,000 a month by fiscal year 2028, costing about US$1.45 billion to increase capacity "to expand 155-millimeter artillery production from 14,000 a month to over 24,000 later this year," and 85,000 in five years, according to Defense News.
And it was the 155mm ammunition, a standard howitzer round, whose shortage after being given to Ukraine that sent US officials into a tizzy. Ukraine's massive appetite for artillery ammunition and the US' inability to keep up has been reported since June last year.
A Guardian report, quoting the deputy chief of Ukraine's military intelligence, said how the Armed Forces of Ukraine (AFU) was firing 5,000 to 6,000 rounds every day, but with a ratio of only one piece for Russia's 10 to 15 artillery pieces.
European Armament Stocks Dwindling Too
The senior leader to accept this was NATO Secretary General Jens Stoltenberg. A February 14 CNN report quoted Stoltenberg saying at a conference, "The current rate of Ukraine's ammunition expenditure is many times higher than our current production rate. This is now becoming a grinding war of attrition. And the war of attrition is a war of logistics."
He added that the "waiting time" for deliveries has increased from 12 to 24 months, meaning orders for weapons given now will only be delivered two years later.
The same report reflected the tension among European defense officials, who said the political leadership is avoiding addressing the alarming shortage of ammunition from their stocks and their industrial weakness to produce more.
A part of the reason could be the cutting of gas supply from Russia owing to the sanctions after the war, which resulted in massive power outages and industries shutting down, especially in Germany.
A PBS report quoted Seth Jones from the Center for Strategic and International Studies (CSIS): "The US' defense industrial base is not fully prepared to conduct an industrial-style war or to deter that kind of war."
He added that one reason for the state of affairs was the lack of synergy between the US's military planning and the industrial and acquisition processes. "The US has had operational plans for major wars, but what hasn't happened is to tie those plans directly to (current) acquisitions," Jones said.