Japan's new missile projects announced last year to deter Chinese and North Korean attacks might work in tandem, along with US and Norwegian-made missile systems to primarily target People's Liberation Army Navy (PLAN) warships.
Also, its hypersonic glide vehicle (HGV) has a scramjet engine and is presently undergoing ground testing, according to one of its top defense scientists, who spoke at a defense exhibition.
Japan is in the midst of a significant missile development and procurement program as a part of its 'counterstrike' doctrine against rising challenges from China and North Korea.
It approved a $320 billion defense budget in December 2022 to develop 2000 to 3000 km-range cruise, ballistic, hypersonic missiles, and glide vehicles that can reach parts of China and North Korea.
Japan's new national security and defense strategies view China as the "greatest strategic challenge," North Korea a "graver, more imminent threat than before," and Russia a "serious security concern."​​ ​​​​​
Purposed at deterring an enemy attack by targeting its military bases before they hit Japan, the country is developing a hypersonic glide weapon; conducting general research into hypersonic weapons; developing a longer-range variant with of its Type-12 Ship-to-Ship Missile (SSM); developing a multipurpose cruise missile with interchangeable warheads and; buying thousands of the Norwegian Joint Strike Missiles (JSM), the US-made AGM-158 Joint Air-to-Surface Standoff Missile (JASSM) and Tomahawk cruise missiles.
JSM & Type-12 Missile Working Together?
The Norwegian and American missiles that are to meant to fill the gap left until the upgraded Type-12 SSM is developed and enters service by mid-2026, are themselves stuck in US techno-legal weapons sales processes.
Moreover, Japan also needs other airborne and space-based sensors like satellites "to help set targets, guide the (Tomahawk) missiles and assess the results of any strike," defense analysts were quoted in a report in the Wall Street Journal (WSJ).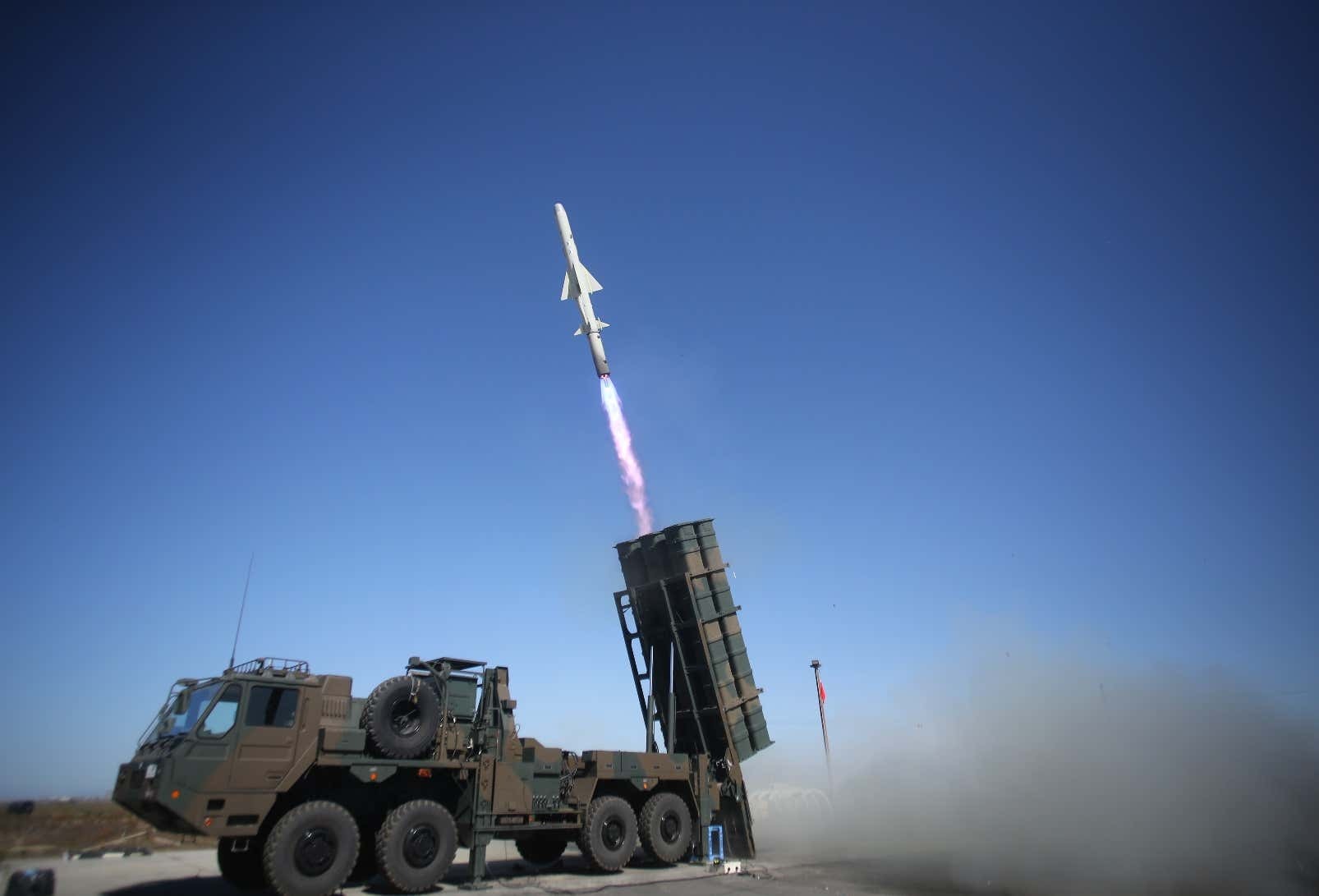 Talking about the under-development extended range variant of the Type-12 SSM, Dr. Horie Kazuhiro, from Japan's Department of Technology Strategy (ATLA) under its Ministry of Defense (MoD) said — "Currently in Japan, stand-off defense capability is very important, and we have conducted research and development for many kinds of missile systems."
He was speaking on the sidelines of the DSEI Japan 2023 exhibition.
A computer-generated concept video in the background meanwhile showed a target ship colored red (possibly Chinese) and three missiles – one each launched by an aircraft, a ground launcher, and a Japanese warship.
While the ground vehicle is releasing the hypersonic missile, the aircraft is firing the Joint Strike Missile (JSM), and the warship is shooting the upgraded Type-12 Ship-to-Ship Missile (SSM).
This means that the Type-12 SSM can be launched in synchronization with the JSM, where the latter acts as the target designator or locator for the Type-12, which is fired from one of Japan's several Aegis combat system-armed destroyers.
A similar approach has been envisaged for its multipurpose warhead missile, as touched upon in a previous EurAsian Times analysis.
"By launching missiles with these warheads at different times, the accuracy of strikes on enemy ships and other targets is expected to increase, leading to improved deterrence," the Japanese newspaper Yomiuri Shimbun had said.
The reconnaissance warhead will carry a high-performance camera to cover a wide area and will be installed in the first missile to be fired. After it identifies and detects targets, crews fire another missile with a jamming warhead that impairs enemy radar and other sensors. Then the conventional warhead strikes the target.
The Norwegian JSM's – which is also designed to be fired from the F-35 Lightning II – defining design feature is a wide electro-optical sighting system on its nose.
This can clearly act as an optical reconnaissance device to collect targeting data, following which the Type-12 can be released. A version of this tactic seemed to have been attempted in an exercise on August 31 last year, where US Army High Mobility Artillery Rocket System (HIMARS) and Japanese and electronic warfare (EW) units "conducted joint anti-ship training in Amami."
JSM's Norwegian developer, Kongsberg, also announced at DSEI on March 16 that Japan's initial batch of JSMs will be supplied "very soon" to the Japan Air Self-Defense Force (JASDF), with Janes saying they will be "(integrated) onto its growing fleet of F-35A Lightning II fighters.
By December 2020, Japan had signed three orders worth around $900 million with Kongsberg for supplying it JSMs.
Nansei Islands Strategy
Amami islands are a part of the Nansei/Ryukyus chain that extends to Taiwan's northeastern seaboard. They have risen to prominence recently for being considered by Japan and the US as an opportunity and a target by China for their potential to harass the northern flank of a Chinese naval armada attacking Taiwan by firing anti-shipping missiles.
However, that the target is PLAN warships specifically means Japan still is circumspect about the idea of actually striking Chinese ground targets in the mainland. The debate in Japan's political circles has also criticized the core concept of 'counterstrike' itself.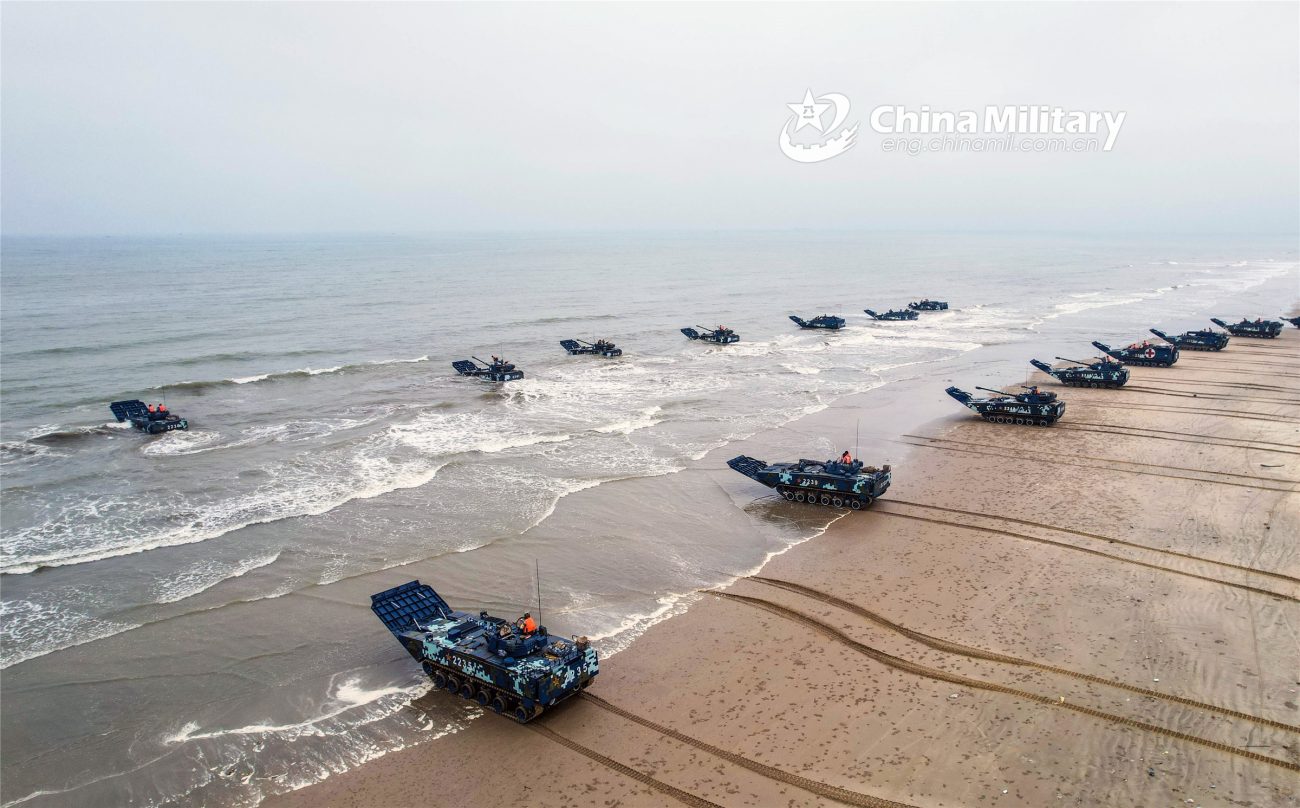 Some politicians and strategists argue that pre-emptive strikes on enemy sites would not always be retaliatory since the adversary's movements could be misunderstood during high tensions.
This would make it a first strike, inviting a retaliatory response and triggering an escalatory cycle.
Kazuhiro also gave a critical update on how the hypersonic project is steadily progressing, saying said their missile is powered by a scramjet engine.
"It is currently undergoing ground testing, with system demonstration expected to begin by 2024," he said. Scramjet engines, which are a variant of ramjet engines, rely on high vehicle speed to compress the incoming air forcefully before combustion. They can propel an aircraft above Mach 5 (or five times the speed of sound).