Russia has allegedly upgraded the Iranian Shahed-136 kamikaze drone's guiding system, enhancing its lethality and accuracy against Ukrainian targets, reported the Odesa Journal, citing a military expert.
---

DECODED: Why Is Russia Buying Ballistic Missiles From Iran When Its Own Technology Is Decades Ahead Of Tehran?
Iranian drone attacks are already wreaking havoc on Ukrainian cities. These attacks highlighted how Russia is aggressively using Iranian-made attack drones to support its military effort in Ukraine. 
Oleksandr Kovalenko, a military expert, disclosed that Russian drones produced in Iran had their inertial guidance systems replaced by GLONASS control units, Russia's satellite navigation system. 
The Kamikaze Shahed-136 UAVs, according to Kovalenko, have been modified by Russian engineers. He underlined that Moscow has now installed its domestic GLONASS control modules in place of the inertial navigation system, standard on these drones.
GLONASS, the Global Navigation Satellite System, is the Russian counterpart of the US Global Positioning System, or GPS. The GPS, often known as the global positioning system, is intended for military and domestic applications. 
These units have significantly increased the Shahed-136's effective range of application, Kovalenko continued. He added that even this improvement does not enable real-time control or maneuverability of the UAV.
This is most likely because Shahed-136 does not appear to have a video camera or any other sensor, based on what is observed in the recently released video and image materials. 
Given this, it is reasonable to presume that the only source of navigation for it is satellite. In other words, it only uses its coordinates from satellite navigation systems like GLONASS to guide itself to stationary objects.
Iran is subject to sanctions and doesn't appear to have access to Western components with traditional military GPS. It uses a standard civilian GPS sensor that can be acquired from AliExpress.
"I would like to draw attention to the fact that Russia took part in improving the characteristics of the UAVs of another terrorist country, Iran, through its GLONASS system," Kovalenko said. 
However, Ovalenko also points out that the warhead's size has been reduced due to the inclusion of a new guidance unit. 
Russia appears to be using Iranian drones to carry out its ongoing aerial military campaign on Ukraine to weaken Ukrainian resolve to resist. As winter draws near, Russia seeks to destroy Ukraine's energy infrastructure.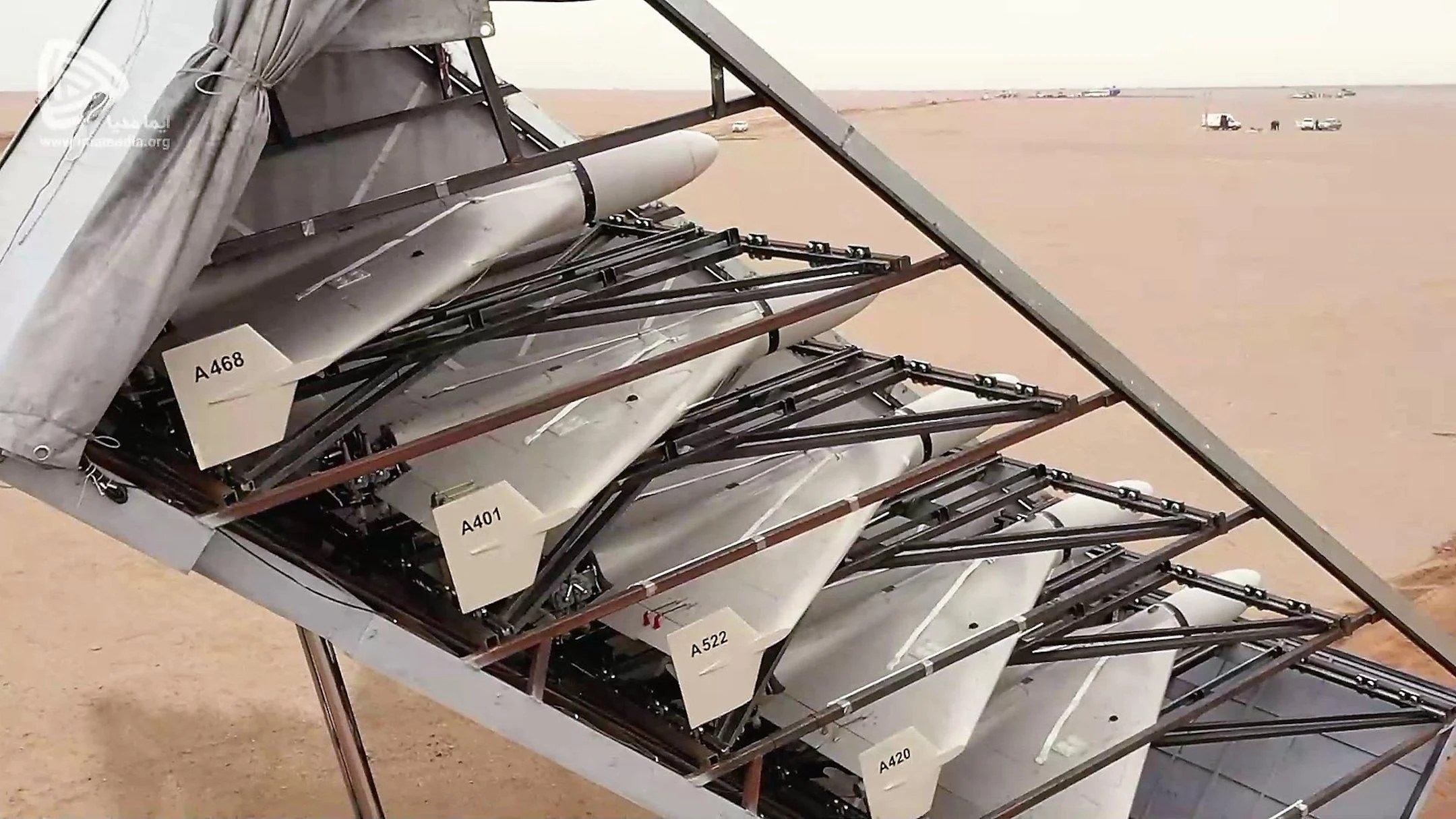 Why Is Russia Making Such Upgrades? 
Amelia Smith, a US-based defense analyst, told the EurAsian Times that "while GLONASS is slightly less accurate than GPS, it is entirely Russian-controlled. This means there is no danger of the US artificially lowering the accuracy of GPS in Ukraine, potentially lowering the accuracy of the Russian-operated loitering munitions."
Speaking to the EurAsian Times, David Hambling, closely monitoring the Russia-Ukraine conflict, highlighted several satellite navigation systems being used worldwide, including the US GPS, the European Galileo, and the Chinese BeiDou.
However, he said that using the Russian navigation system has advantages over using GPS, including the ability to use the encrypted, military-grade GLONASS signal, which may be more accurate than the open-source GPS signal, as well as the ability to use GLONASS electronics that are manufactured in Russia rather than having to import GPS. 
"They [Russia] will be able to use Shahed-136 while jamming the GPS signals used by Ukrainian forces," Hambling added. 
Meanwhile, Iran's regime has denied giving drones to Russia for use in Ukraine. Moscow, on the other side, has also refuted buying Iranian drones.
On October 18, Russian presidential spokesman Dmitry Peskov told the media that Russia utilizes domestically produced unmanned aerial vehicles (UAVs).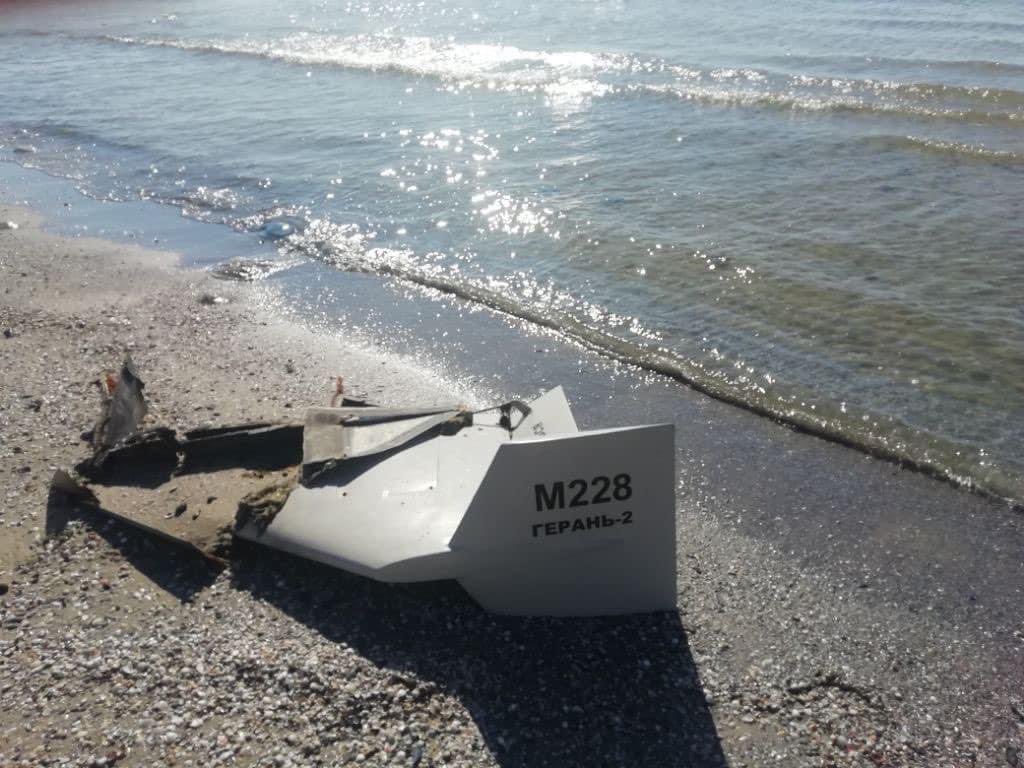 When questioned if Russia had bought or was utilizing Iranian UAVs, Peskov responded that "no, we do not have such information. The hardware that is used is Russian. You know that. It has Russian names. You can address all other questions to the Defense Ministry. No, we do not have such information." 
Samuel Bendett, a specialist in Russian unmanned military systems at CNA, a security research organization with offices in Virginia, believes that the Shahed-136 is dependent on a small civilian motor and commercially available GPS systems, making it susceptible to jamming and reasonably simple to take down.
Heshmat Alavi, an Iranian commentator, made a similar point in discussion with EurAsian Times by pointing out that "Russia has been having some issues with the drones. There are reports that Ukraine's forces have intercepted up to 85% of the Iranian drones delivered to Russia."
"The Ukrainians have also been able to capture the Iranian drones used by Russia intact," he added. Nevertheless, using Iranian drones is crucial for Russia as its missile supplies are running too low to sustain a daily strike against civilian sites.