A new promotional video made presumably by Ukraine Armed Forces (UAF)-affiliated members show the US-made M142 High Mobility Artillery Rocket System (HIMARS) in action striking Russian targets.
US Deploys F-22 Raptors Within 'Striking Distance' From Russia; 1st Forward Deployment Since Ukraine War
The video comes amidst Russian claims to have destroyed six HIMARS platforms, and UAF's Operational Command South Chief General Andrey Kovalchuk denying the allegations.
The White House last week announced an additional $270 million in security assistance to Ukraine, including four more HIMARS.
The EurAsian Times had done an independent cost-benefit, tactical and technical analysis of the HIMARS with its counterpart in the Russian arsenal, the 9A54 Tornado-S Multiple Rocket Launch System (MLRS).
While an advanced system nonetheless, HIMARS was found to be 16% costlier at $6.5 million compared to the Russian Tornado, which comes at around $5.4 million a unit.
Old Weapon, New Social Media Blitz
The video shows a chic edited collage of the HIMARS traveling across various terrain and releasing its volley of rockets, resulting in large explosions in the distance, believed to be Russian ammunition dumps.
Termed 'HIMARS O' CLOCK,' it signifies the rocket coming into action at night, hitting Russian positions, which Ukraine claims is numbering to 30.
The Ukrainians even produced a catchy jingle on the system, going, "HIMARS! Our trusted ally from America is here. Do you want to meet him?"
The song was released by Taras Borovok, the Ukrainian soldier who previously penned a musical tribute to the Turkish TB-2 Bayraktar drone that was heavily used against the Russians in the initial days of the war.
However, Foreign Policy later reported that after the Russians had shot down many of the drones, UAF junior officers and enlisted men were hesitant to use the drone any further.
EurAsian Times had attributed this to long-running Russian efforts in Electronic Warfare (EW) and counter-drone technologies since 2014, where they built upon their experience in Crimea, the Donbas conflict, and the civil war in Syria.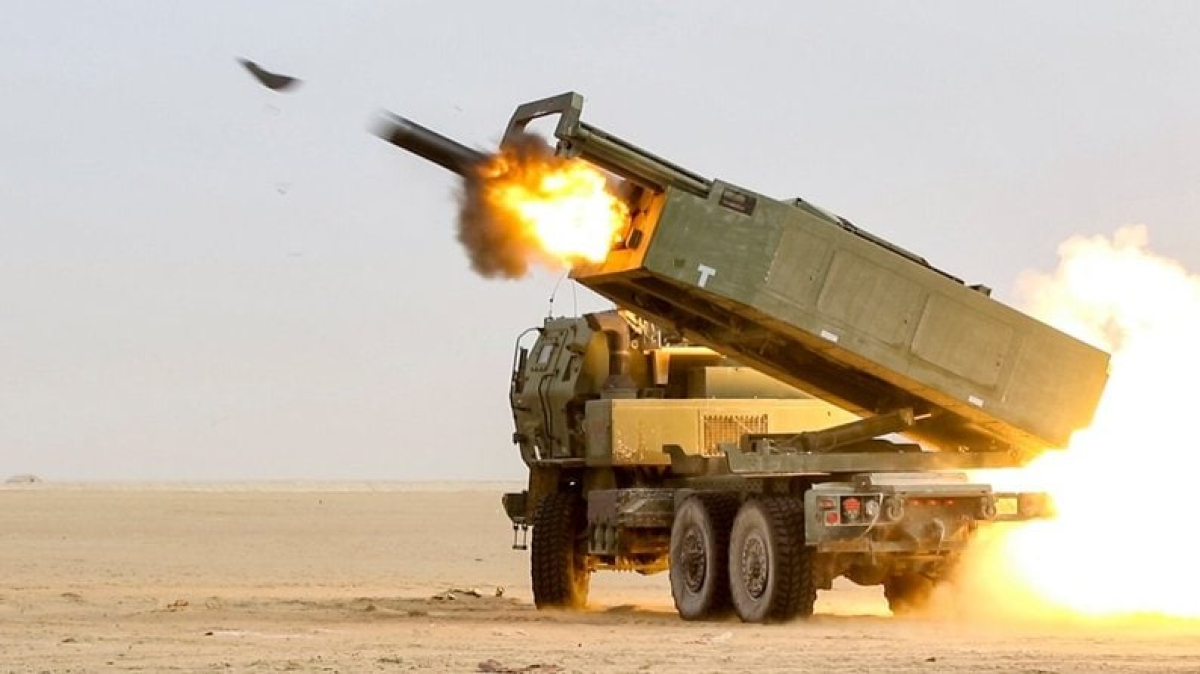 HIMARS vs Tornado-S
HIMARS fell short in range and capacity in terms of performance and kinetic capability. HIMARS can fire 6 GPS-guided 227 mm rockets capable of reaching 80 kilometers and are accurate within 5 to 10 meters.
The Tornado-S, on the other hand, holds twelve 300 mm GLONASS-guided rockets with the same accuracy as HIMARS at 120 kilometers. Ukraine even lacks in the number of such systems — it only holds 16 HIMARS, while Russian ground forces have 20 Tornado-S, with not even a single one claimed to have been destroyed by Ukraine.
Moreover, with HIMARS being directly supplied off-the-shelf by the US, Ukraine cannot instantly replace them, unlike Russia with the Tornado-S. As the system's original developer and manufacturer and holding a highly advanced domestic defense manufacturing industry, Russia can reinvigorate production lines to churn out more.
Neither can Ukraine replenish the rockets themselves in case of heavy use beyond four months, according to retired US Marine Corps Colonel Mark Cancian, who had worked at the Office of Budget Management (OBM). Cancian is presently the Senior Advisor to the Center for Strategic and International Studies (CSIS).
In a Twitter thread, Lieutenant General Mark Hertling, former Commanding General of the US Army Europe, raised the alarm about the number of M31 rockets Ukraine uses, which he estimated to be 192 a day.
"In 1 month, 16 launchers will fire approx 5800 missiles…but the manufacturer makes about 9,000 per year," he said.
This had reflected in Lockheed Martin's President and CEO Jim Taiclet's earnings call, where he commented upon an increased demand from Ukraine for 100 systems and rising tensions with China, which will need the Department of Defense (DoD) to "shift gears."
"To get the clutch to engage is going to take two to three years," Newsweek quoted him. Ukraine also does not have the 300 kilometers range Army Tactical Missile System (ATACMS), which President Joe Biden declined to send. US officials don't want Ukraine targeting deep inside Russian territory and escalating the war.