Russia could use its old Topol inter-continental ballistic missiles (ICBMs) in Ukraine that are due to be, or have been decommissioned, suggested Rustem Klupov, a former Russian Intelligence veteran who is also a member of the Russian Association of Heroes.
Klupov is a veteran of the First Chechen war who ended his military career as head of intelligence of the Russian Army.
He is also the recipient of the highest honorary title in Russia, called the "Hero of the Russian Federation," awarded for "service to the Russian state and nation, usually connected with a heroic feat of valor."
Klupov is known to be among the leading Russian propagandists, closely aligned to Kremlin, who is said to disseminate narratives that justify Russian actions in Ukraine systematically.
While speaking at the radio show hosted by Vladimir Solovyov, another popular Kremlin-aligned propagandist, Klupov made an interesting suggestion that Russia could use its old Soviet-era Topol ICBMs that are slated to be or have already been decommissioned.
"There are also old Poplars (Topol) that can be used. They can carry a fairly large explosive element, a warhead. In addition, the kinetic energy of a falling rocket and the rocket engine also has a great destructive effect," said Klupov.
The RS-12M Topol ICBM
The RS-12M Topol, also designated by NATO as SS-25 or Sickle, was approved for development in 1977, with the missile's flight tests happening between 1983 and 1987. The missile entered service with the Soviet Strategic Missile Forces in 1988.
Notably, it was the Soviet Union's first mobile intercontinental ballistic missile, based on a wheeled Transporter Erector Launcher (TEL) vehicle.
The missile has a range of 11,000 kilometers and can carry a warhead weighing around 1000 kilograms. It is propelled by solid fuel and has three stages.
The missile is said to have a circular error probability (CEP) of 300-900 meters, which means half of the projectiles fired will land in a circle with a radius of that size. It is equipped with decoys and can reportedly overcome missile defense systems, except the SM-3 missiles, which, according to Russian sources, will intercept the Topol ICBM.
In 1996, a total of 360 missiles were deployed, and according to some sources, a total of 450 missiles were built before their production ceased.
As of 2012, the Russian Strategic Missile Forces had 162 operational Topol missiles. According to an estimate by the US Air Force National Air and Space Intelligence Center, as of June 2017, Russia had operationally deployed around 100 launchers of the missile.
Topol To Destroy Ukraine's Energy Infra
More importantly, the Topol was designed for a service life of 20 years, and the missile was going to be retired by around 2020 and replaced by the new, improved variant, Topol-M, and the Yars-M missile complex.
The current status of these missiles remains unknown. According to Klupov, these leftover Topol ICBMs can be used to destroy Ukraine's essential infrastructure instead of discarding them.
Since early October, Russia appears to have stepped up its large-scale missile and drone attacks aimed at systematically destroying Ukraine's critical energy grid ahead of the onset of winter.
He also noted that a guidance system has to be installed on these missiles to improve their accuracy while suggesting that the required guidance systems can be removed from operational Iskander tactical ballistic missiles.
As EurAsian Times reported, Iskander can reach targets as far as 500 kilometers away with a circular error probability (CEP) of only 5-7 meters. Therefore, they were widely used by the Russian military for pinpoint strikes against vital Ukrainian military installations in the initial months of the war.
However, more than eight months into the war, Russian stocks of precision-guided missiles diminished to the point that the Russian Armed Forces began increasingly employing the old Soviet-designed missiles.
In October, the Chief of the Ukrainian Ministry of Defense's Main Directorate of Intelligence told Ukrainian Pravda that just 13% of Russia's Iskander ballistic missiles were left.
"About 13% remains for Iskanders, about 43% for Kalibr-PL, Kalibr-NK missiles, and about 45% for Kh-101 and Kh-555 missiles. It is generally hazardous to fall below 30% because it already goes to NZ [intact reserve], Budanov said.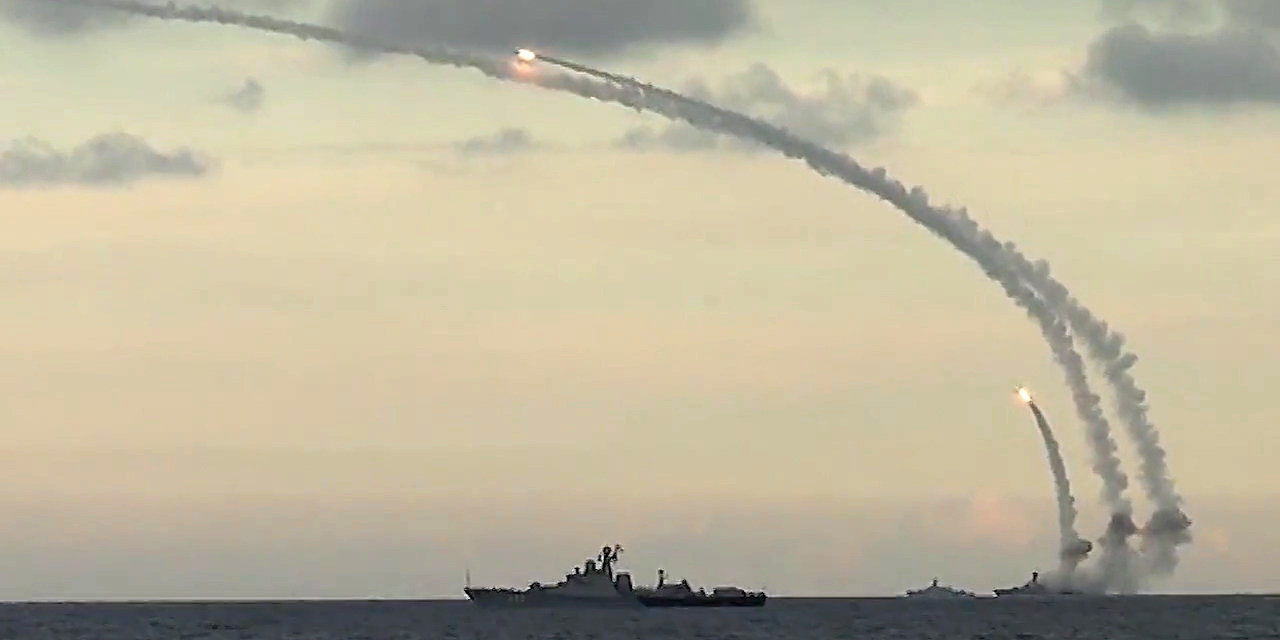 Therefore, as per Klupov's suggestion, the use of Topol is a viable alternative for Russia to conserve its stock of modern precision-guided missiles, but it is doubtful how prudent it would be to install guidance systems from operational Iskander missiles onto the Topol ICBMs.
Russia still needs Iskander missiles for its possible use of tactical nuclear warheads in Ukraine in case of a full-scale assault by Ukrainian forces against Russian forces in Crimea, as recently discussed by EurAsian Times.