As India looks to induct its indigenous Light Combat Helicopter (LCH) into its armed forces, Indian Air Force (IAF) chief, Air Chief Marshal RKS Bhadauria, recently took a sortie on the aircraft.
Shalom Pakistan! Israel PM Netanyahu's Meeting With Imran Khan On Cards With The Blessings Of Saudi Crown Prince – MBS?
"Indian Air Force (IAF) Chief of Air Staff Air Chief Marshal Rakesh Kumar Singh Bhadauria flew the home-grown Light Combat Helicopter (LCH) over this aerospace city," said an official.
Developed by Hindustan Aeronautics Limited (HAL), the LCH is a multi-role attack helicopter, stated to be the lightest in the world, with its flight ceiling being the highest among all attack helicopters.
According to a HAL official, speaking to IANS – "Bhadauria flew the twin-seater LCH for the first time, taking off at 11:45 am from our airport in the city's eastern suburb, with our deputy chief test pilot Wing Commander (Retd) S.P. John."
Plans are underway to induct the aircraft into the Indian defense forces in the near future and the Air Force Chief's sortie is part of the preparations to field the aircraft in combat operations soon.
IAF Chief RKS Bhadauria undertook his maiden flight in an indigenous Light Combat Helicopter. The sortie in HAL designed and developed LCH took place in Bengaluru.

The aircraft took to the skies at 11.45 hours and remained airborne for an hour. pic.twitter.com/PO7xNpwASX

— Hindustan Times (@htTweets) November 20, 2020
Today Chief of Air Staff (CAS) Air Chief Marshal Rakesh Kumar Singh Bhadauria flew a sortie on the Light Combat Helicopter (LCH) at Bengaluru. pic.twitter.com/vEJ3LwYSYL

— Aditya Raj Kaul (@AdityaRajKaul) November 20, 2020
Bhadauria, who was airborne for an hour during his maiden flight sortie as a co-pilot, released a statement which said – "It was a very good sortie. I was able to look at the important flying characteristics and status of sensors installed,"
The Air Chief said he was looking forward to the aircraft's induction. "I am sure HAL will give required focus on its production at a fast pace," Bhadauria said.
As per HAL, the helicopter is a potent weapon platform owing to its state-of-the-art systems and highly accurate weapons which enable it to strike any kind of target by day or night.
"The other features of LCH include its ability to operate in the complete 'Area of Responsibility' (AOR) and altitudes. It has the capability to carry adequate weapon load at high altitudes under varied conditions. All these characteristics make it most suitable for hot and high altitude operations," according to a HAL press release.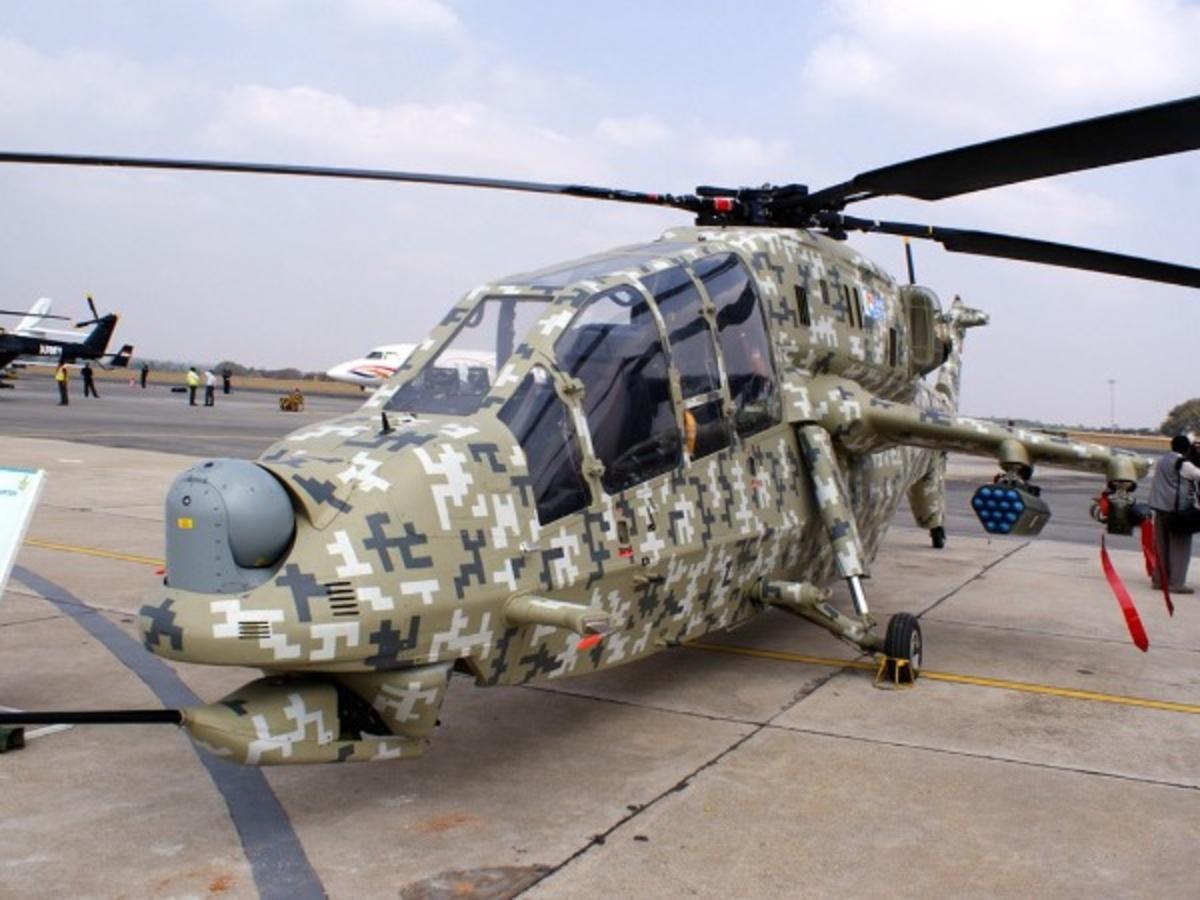 The LCH has been proposed to meet Indian forces' requirement of a dedicated light helicopter for combat operations, with the IAF choosing to order 30 more of the aircraft.
According to R Madhavan, Chief of Media Communications, HAL – "It is the lightest attack helicopter in the world, designed and developed by HAL to meet the specific and unique requirements of the Indian Armed Forces, reflecting the crucial role of HAL in Atmanirbhar Bharat."
Amid the ongoing stand-off between India and China at the Line of Actual Control (LAC) de facto border in Eastern Ladakh, two of the LCHs developed by HAL have been deployed in Leh at high altitudes.
The attack helicopter is equipped with a two-person tandem cockpit which can accommodate a pilot and a co-pilot. The aircraft has been designed to perform several attack profiles which include anti-infantry, anti-armor missions, and relatively high altitude flight.
The helicopter can also be used to perform air defense against slow-moving aerial targets, including both manned aircraft and unmanned aerial vehicles (UAVs).
It can also undertake counter-insurgency operations (COIN) and Counter Surface Force Operations (CSFO) along with the destruction of enemy air defense operations.
Former Indian Air Force chief Fali Homi Major, while penning a piece of his own, lauded the abilities of the helicopter and stressed how the aircraft will be a step above the Apache helicopter used by the IAF pilots.
"I can say with great confidence and pride that the LCH has evolved into a very sturdy, potent, and highly maneuverable platform. I was particularly impressed by the platform stability, ease of handling it in high-G maneuvers, and control responses in the entire flight envelope that we flew,"
"Given the fact that these features form the basic requirements for a combat helicopter for accurate weapon delivery, the LCH meets most attack helicopter requirements and parameters with distinction. The indigenous helicopter could be a valuable stepping stone for our pilots moving on to the Apache." said the former IAF Air Chief.