After acquiring French Rafale fighter jets, will Greece acquire Indian BrahMos cruise missile to enhance its deterrence capabilities and cement defense relations between the two countries. 
At €7.8B, Why Indian Rafale Jets Are 'Double The Cost' Than Egyptian Rafales?
In a mission to overhaul its armed forces and military arsenal, Athens could partner New Delhi, saying India's production of weapon systems "could change the course of things," for the European nation.
The BrahMos missile would be a formidable weapon in the new French-made aircraft, which would cause panic in Ankara in combination with the ability of Greek pilots, Greek news portal Pentapostagma reported.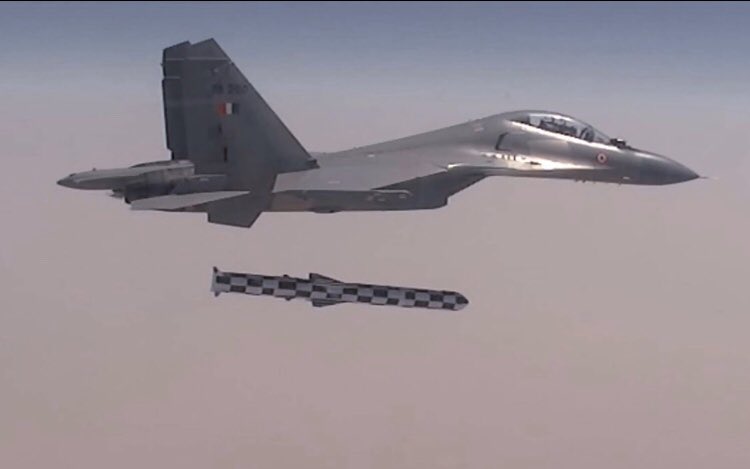 This development assumes significance as it comes amid deepening security and defense ties between Turkey and Pakistan.
In a recent visit to Pakistan, General Ümit Dündar of the Turkish Land Forces was conferred the Nishan-e-Imtiaz or "Order of Excellence", a prestigious military award by Pakistan's President Arif Alvi at the President House in Islamabad.
Earlier, the Greek media quoted Indian military analyst Maj. Gen. GD Bakshi (retd.) as saying that an alliance between Greece and India would help counter Turkey, China, and Pakistan.
Why #Greece should buy #BrahMos for #Rafale: How #Athens & #New Delhi can "stop" #Turkey–#Pakistan https://t.co/qmFlfOVxtd

— Andreas Mountzouroulias ?? (@andreasmoun) July 4, 2021
The Acquisition Of Rafael Jets
In January 2021, Greece became the first European customer of the French Rafales when it signed a deal worth $2.8 billion to procure 18 fighter jets.
Under the contract, Greece will procure 12 second-hand jets which will be taken out of the French Air Force inventory and 6 new ones to be delivered by the end of 2022.
The government spokesperson Christos Tarantilis told the press that the deal with France is part of a wider five-year plan to strengthen the Greek Armed Forces' deterrence abilities, discreetly referring to rising threats from Turkey.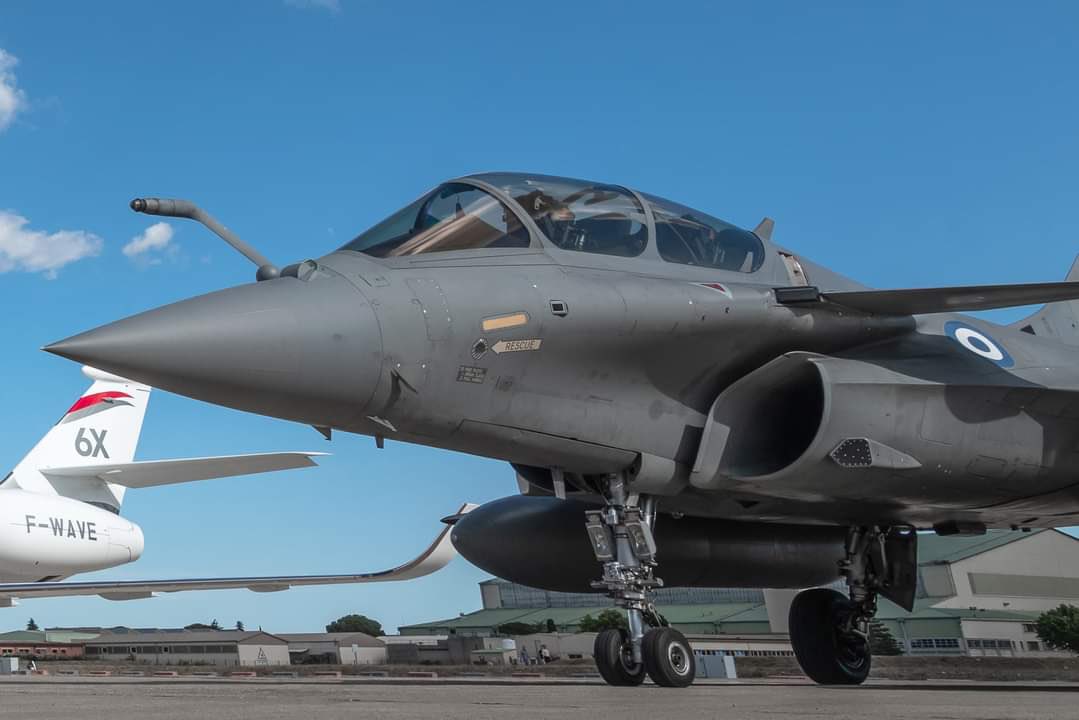 In May 2021, a delegation led by the Defense Attaché of the Indian Embassy in Prague, Colonel Anupam visited Greece and held talks on boosting bilateral defense relations between Athens and New Delhi.
"Greece and India need to develop stronger ties. We see that there is an alliance between France, Israel, the UAE, Greece, and India. These countries can make Greece even stronger," said Rajan Kochhar while targeting the Turkey-Pakistan alliance. 
Last month, External Affairs Minister S. Jaishankar visited Greece in which the Greek Foreign Minister signed and handed over the Agreement on the International Solar Alliance (ISA) to India and both sides agreed to work towards the establishment of a strategic partnership.
India's BrahMos Missile
The BrahMos cruise missile system is a joint venture between India's Defence Research and Development Organisation (DRDO) and Russia's NPO Mashinostroyeniya (NPOM).
The first supersonic cruise missile capable of flying at a speed of Mach 2.8 (almost three times the speed of sound) in the world, BrahMos, has a two-stage missile system with a range of 290 km.
After developing land and naval variants, an air variant called BrahMos-A with an extended range of 500 km was successfully tested in November 2017 by the Indian Air Force from its Sukhoi-30 MKI fighter jet, completing the military triad.
WATCH: #BrahMos supersonic cruise missile Flight tested from #IAF's Su-30MKI fighter aircraft? pic.twitter.com/S94Oa1F4NX

— DD News (@DDNewslive) November 22, 2017
To boost the missile as an export commodity, the development of a mini-version or BrahMos-NG (next-generation) is underway. It will be more powerful with a speed of Mach 3.5 and a similar range of 290 km but almost half the weight and 3 meters shorter than the original.
All three — land, air and sea variants — will be launched between 2022-2024.
Moreover, several tests are being conducted to further extend the range to 400 km, 800 km and 1500 km. In November 2020, the Indian Army conducted live drills with a 290-plus BrahMos missile in Andaman and Nicobar Islands.
India and Russia are also looking to develop a hypersonic variant of the BrahMos missile, capable of flying five times the speed of sound (Mach 5) with a range of 800 km and 1500 km.
Why Did Netizens 'Mock' Nigeria For Importing JF-17 Jets From Pakistan?
BrahMos Goes Global 
India has been keen to export the BrahMos missile to "friendly countries" to boost its image and reach the goal of $5 billion defense exports by 2025.
Entering the Missile Technology Control Regime (MTCR) as a full member in 2016 has made India a credible global producer and exporter of advanced missiles.
MTCR is a 35-member multilateral export control regime that has indirect control of missile technology and export.
Under water launch of #Brahmos!!! pic.twitter.com/xADyyRAyzd

— Resonant News (@Resonant_News) December 16, 2020
During the Aero India 2021, a list of 156 defense items cleared for export was released, including some of India's most advanced weapon systems like BrahMos supersonic cruise missiles.
In March, India and the Philippines inked a significant defense pact that will ease the process of military exports. Known as the "Implementing Arrangement", it is a critical step for the sale of "defense material and equipment". 
Other ASEAN countries which have displayed interest in the BrahMos missile include Indonesia, Thailand, Malaysia, Singapore, and Vietnam.
In other parts of the world, the Middle East (UAE, Qatar, and Saudi Arabia); South America (Brazil, Argentina and Chile) & Eastern Europe (Bulgaria) and South Africa, Egypt, South Korea have also shown interest in the Indo-Russian Missile, according to reports.
India is also eyeing the Indian Ocean Region (IOR) countries as a potential defense partner to prevent China from entering the region. For this purpose, during the Aero India 2021, a separate IOR Defence Conclave was set up to engage researchers and high-level defense officials in Indian manufactured military products.
The coming of Greece on board will be a major milestone for India as it will be able to break into the monopoly of the European defense market.
READ MORE
Watch: The Ultimate Dogfight Between US & Russian Fighter Jets Over A 'Top-Secret' Air Base In Nevada
---
Why India's Ladakh Region Is Crucial For China's Rise As An Economic Super-Power?
---
30 Times Faster Than Speed Of Sound: Is China Really Winning The Hypersonic Race With Its JF-22 Wind Tunnel?