The first of four German air defense systems, the IRIS-T, was delivered to Ukraine in October in the aftermath of Russia's unprecedented aerial bombardment. However, it seems like Ukraine is yet to secure a sufficient supply of missiles to operate the IRIS-T. 
In October, German officials announced they had sent one fully operational IRIS-T SLM system and an unknown number of IRIS-T missiles and planned to deliver three more eventually.
However, Ukraine's Air Force has now asked Berlin to bolster Ukrainian air defense by supplying IRIS-T missiles as Moscow continues to rain down missiles.
Ukraine's English-language media New Voice of Ukraine, reported Ukrainian Air Force Command spokesperson Yuriy Ihnat saying on national television that Ukraine mostly needed missiles for the German IRIS-T air defense system.
The spokesperson did not, however, specify if the Ukrainian troops were currently facing a scarcity of IRIS-T missiles.
"Most of all, I would like to have enough ammunition for IRIS-T. This is a really excellent complex, in fact, a new generation of air defense systems… We need even more of this weapon because it is designed to replace our old systems," Ihnat said.
The pitch from Ukraine's Air Force comes when Russia has systematically targeted Ukrainian power grids and plunged the country into darkness amid a very harsh winter. Currently, the Armed Forces of Ukraine are widely operating IRIS-T and NASAMS air defense systems to combat Russian missiles.
While calling on Germany to send more missiles for the IRIS-T, Inhat said he wouldn't reveal any more specific details about the missile due to security reasons.
"Of course, if there are concerns, if the West provides us with air defense systems, we will sort this out so there won't be any shortage (of missiles)," he added.
The German IRIS-T air defense system has been lauded by the highest echelons of Ukraine's military for its combat performance. Over the last month, videos have emerged showcasing how these missiles have intercepted and destroyed sophisticated Russian missiles like the Kalibr cruise missile amid a massive bombardment from Russia.
However, the cost of German IRIS-T missiles is touted to be very high and several times higher than the Russian targets like kamikaze drones it was tasked to take down.
Spectacular footage: Two Russian Kalibr cruise missiles shot down within seconds over Kyiv Oblast on Nov. 15. First is audible explosion and glow on horizon, second a clear view of interception by German Iris-T air defense system. pic.twitter.com/bDp1twuzJB

— Euan MacDonald (@Euan_MacDonald) November 17, 2022
The manufacturer of IRIS-T, Deihl, says that the IRIS-T is most effective when used in conjunction with the US-made Patriot PAC-3 missile defense system, which has a greater maximum altitude.
With a case now being made for arming Ukraine with Patriot, the need to have enough missiles for already operational IRIS-T in Ukraine becomes primary.
While neither side has specified whether the Ukrainian troops have run into trouble with the IRIS-T system not having enough interceptor missiles, the statement from Air Force could mean that the stockpile is nearing exhaustion. This comes at a time when another German system supplied to Ukraine has run into technical issues on the battlefield.
Systems Delivered, Spare Parts Not Enough
The German daily Der Spiegel reported on November 18 that while Panzerhaubitze 2000 self-propelled howitzers are widely used on the battlefield, Ukrainian troops are struggling to maintain and repair the weapons due to a scarcity of spare parts.
The 14 PzH 2000 systems that Germany handed to Ukraine are reportedly encountering "unexpected problems," as procurement flaws resulted in a shortage of spare parts, threatening the weapons' operational capability.
The German Defense Ministry is suspected of failing to order enough spare parts to have the howitzers repaired and maintained on schedule. According to Spiegel, most howitzers now require repairs due to their frequent use. Ukrainian artillery crews fire up to 300 shells per day from each gun, resulting in significant weapon system damage.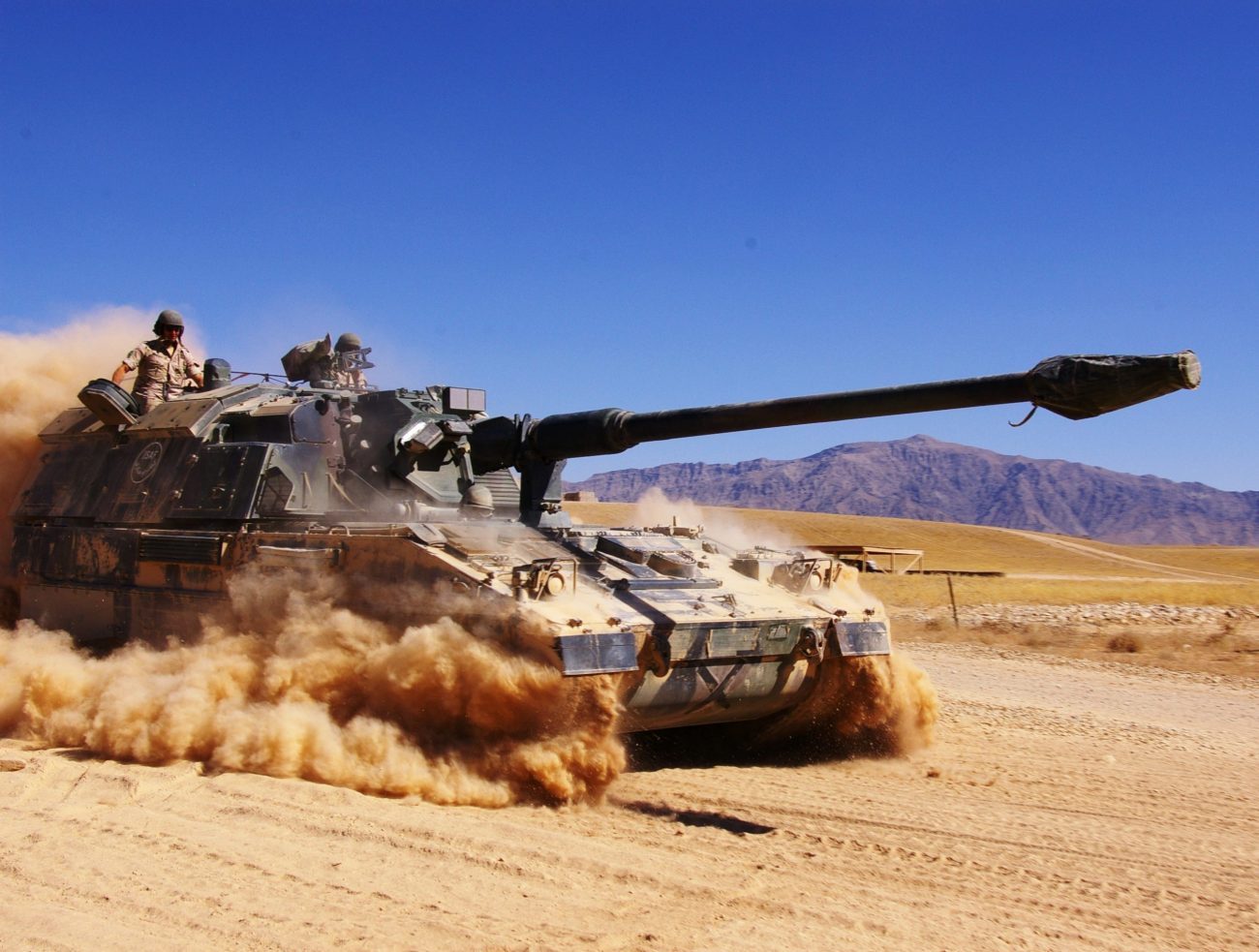 The scarcity of spare parts is not particularly surprising. According to the report, the Bundeswehr's procurement division has frequently advised the German Defense Ministry to order large shipments of howitzer and MARS II rocket artillery system parts because delivery takes time.
With the Ukrainian Air Force calling for missiles for its IRIS-T system, a similar case of insufficient and irregular supply could be made. That being said, Germany seems to be in the process of supplying missiles for IRIS-T to Ukraine.
In fact, according to the information available on the website of the German Federal government, the missiles to be supplied to Ukraine for its IRIS-T air defense system were in the planning or execution stage.
The website maintains a directory of all weapon systems that have so far been delivered and those to be delivered to Kyiv.
A July report in the German newspaper, Welt am Sonntag, Ukraine, requested permission from the German government to purchase 11 IRIS-T systems. The country also requested financial assistance from Germany for the acquisition, which would have cost roughly €1.5 billion.
DANKE DEUTSCHLAND: Berlin has announced that it will provide three more IRIS-T air defense complexes to Ukraine. The German made IRIS-T has proven especially effective against Iranian made Shahed-136 suicide drones. https://t.co/isYP2TG9Px pic.twitter.com/NrRzrat58P

— Chuck Pfarrer | Indications & Warnings | (@ChuckPfarrer) November 27, 2022
Later, Germany settled for the supply of just four of the IRIS-T systems to Ukraine. With one already delivered in October, it is speculated that the rest could be supplied next year.
As Russia continues to rain down missiles on Ukraine's cities and destroy its electricity infra, the desperation in Ukrainian troops for better air defense is palpable.
Contact the author at sakshi.tiwari9555 (at) gmail.com