Europe moves another step closer to developing its sixth-generation fighter jet as the German Parliament recently approved investments worth $5.3 billion for the next phase of the Future Combat Air System (FCAS) program.
Why French Dassault Aviation Is Wary Of Working With Germany To Develop European Sixth-Gen Fighter Jet 'FCAS'?
But the question remains, can European jets ever match American fighter aircraft.  
France, Germany, and Spain are partners in the FCAS program. FCAS is the largest defense project that is projected as an anchor in the French-German ties, the two most powerful countries in Europe.
Florence Parly, French armed forces minister, called it "a crucial step for the construction of the FCAS and our future European fighter aircraft. "Together, we continue to build a strong and concrete European defense," he added.
We (Airbus) welcome the validation by the Bundestag of the German share of #FCAS Phase 1B demonstrators, a key step towards contract award for a seamless and on-time continuation of this important European programme. 1/2 https://t.co/MsPSpIIVVt

— Dirk Hoke (@HokeDirk) June 23, 2021
France, Germany, and Spain are looking to replace Eurofighter Typhoons, French-built Rafales, and Spanish EF-18 Hornets by 2040.
While the total project cost was estimated to be around $120 billion, the approved $5.3 billion is to be split three ways. Phase 1B and Phase 2 include "research and technology-based activities" to be carried out between 2021 and 2027.
UK' Sixth-Gen Fighter Jet Will Infuse £25 Billion, 20,000 Jobs Into The British Economy, But Can The Country Afford It?
The FCAS Program 
The FCAS program goes back to 2017 when in a joint ministerial meeting, France and Germany expressed interest in jointly developing a future European fighter jet.
Amid planning and negotiations, Spain came on board for the ambitious sixth-generation aircraft project in 2019.
The European countries aim to develop not just a new fighter jet but a whole new system including unmanned drones, a new engine, and state-of-the-art communication networks called 'combat cloud' for future combat.
A "system-of systems", the development of the European fighter program is spearheaded by primary defense manufacturers of each country.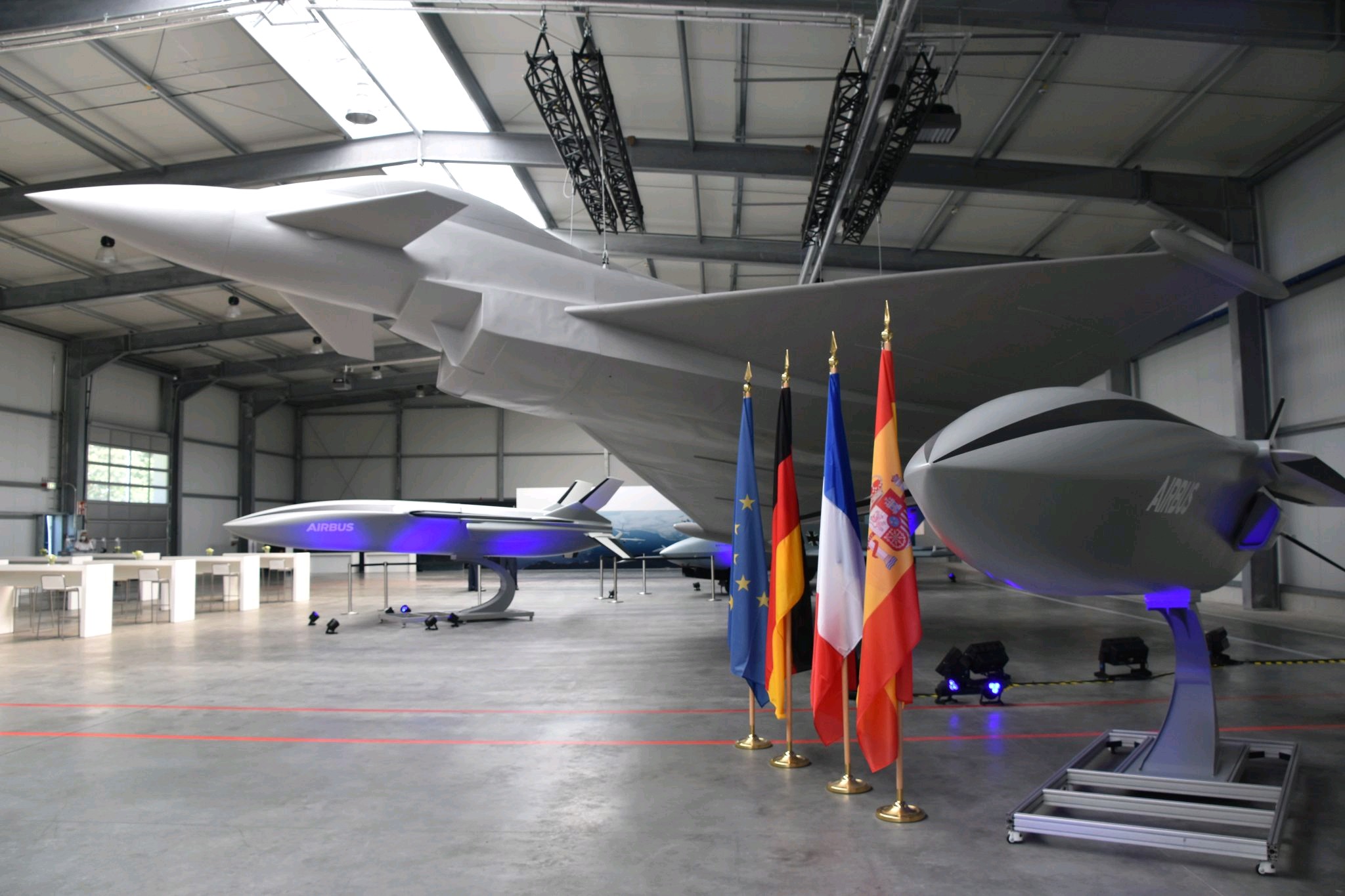 France-based Dassault Aviation is leading the development of the New Generation Fighter (NGF) with Airbus Defence and Space, an arm of Airbus Group; French Aérospatiale Matra and Spanish CASA).
Airbus is leading Remote Carriers (RC) and System-of-System/Air Combat Cloud (SoS/ACC) in collaboration with MBDA UK and Spanish Thales respectively, as per the website.
Phase 1A was launched in February 2020 when Airbus and other partners were given the contract for building demonstrators and cutting-edge technologies, with a timeline of flight tests by 2026.
How French Senate Panel Brokered Talks Between Dassault Aviation & Airbus Over Future Combat Air System (FCAS)
In April this year, the three governments reached an agreement to iron out differences on contentious issues like intellectual property rights (IPR) and industrial workshare of individual countries.
US F-35 And F-22
Many European countries are NATO allies depend on the US for military imports. The US operates two fifth-generation stealth jets, the Lockheed Martin F-35 Lightning II and F-22 Raptor.
In the F-35 Joint Striker Program, five out of eight international partners are European countries — UK, Italy, Norway, Denmark, and the Netherlands. Two other countries, Poland and Belgium are F-35 customers.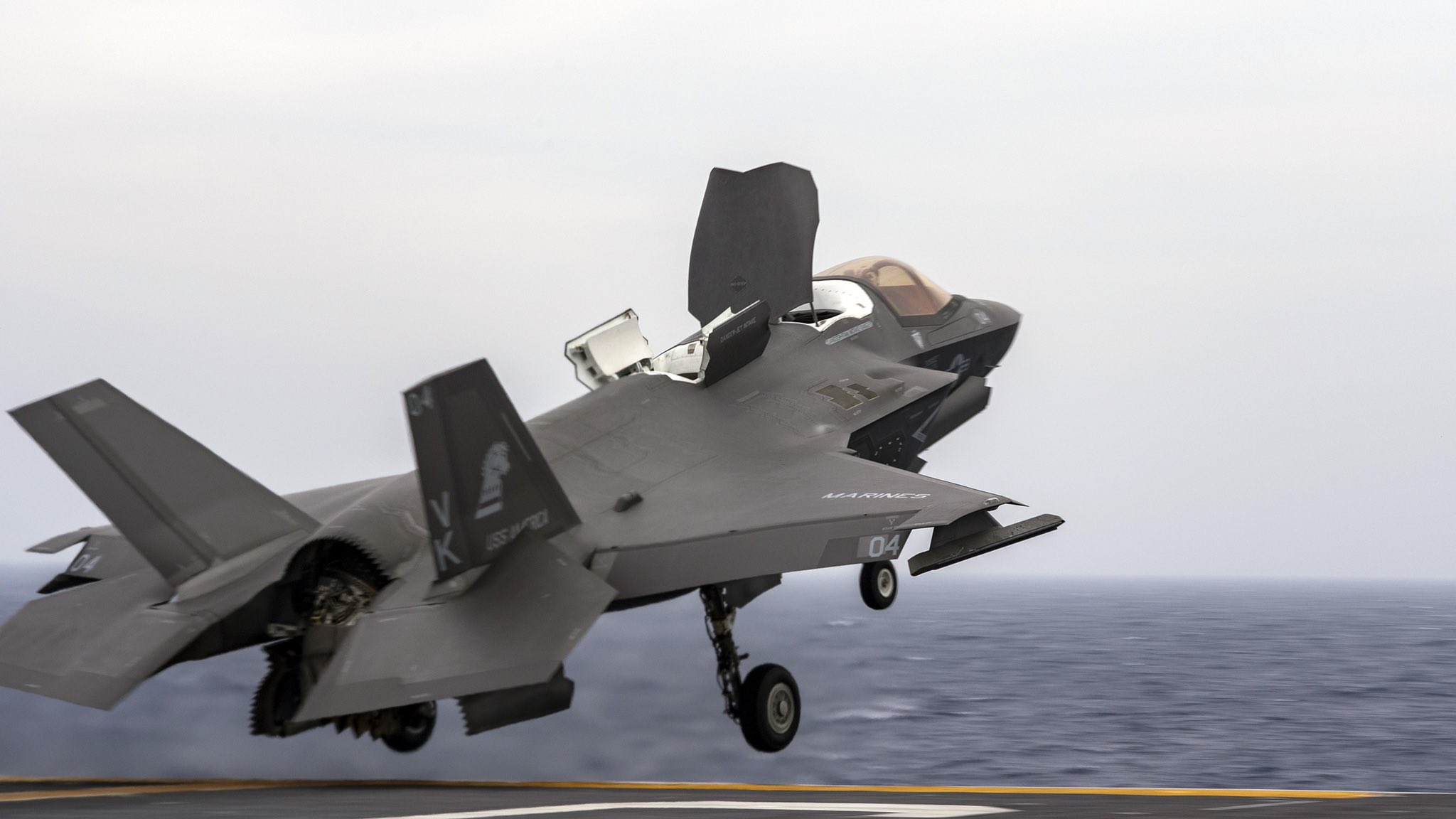 Another European trio, Britain-Italy-Sweden are involved in Tempest, a "family of aerial systems," that includes a crewed fighter jet aiming to replace UK Royal Air Force's (RAF) Eurofighter Typhoons from 2035 onwards.
The EurAsian Times earlier reported on Britain's rising reservations on procurement of more F-35s for the Royal Air Force and Navy.
France To Replace Its Rafale Fighter Jets With New Stealthy Warplanes Equipped With Laser Weapons
On the other hand, the US does not export its F-22 Raptors due to the 'Obey Amendment' that was added to the 1998 Department of Defense Appropriations Act, which prohibits the sale of the advanced combat aircraft to a foreign government due to concerns about stealing or copying of "stealth technology".
The US is reportedly developing a sixth-generation multi-role fighter jet under the Next Generation Air Dominance (NGAD) program.
The combat aircraft will reportedly have air-to-ground capabilities and will be a part of the "family of systems" to attain air superiority by the 2030s.
European 6th-Gen Fighter Jet: After Germany & France, Spain Awards Contract To Airbus To Develop FCAS Aircraft
While more details along with technical and military features of the European fighter are yet to be disclosed, it remains to be seen whether the European FCAS will enthuse the military analysts and give stiff competition to the US fighter jets.