If economics has drawn Russia closer to China, the same economics cannot take Moscow away from India as easily as apprehended in certain quarters. The new geoeconomics of energy is proving to be as important as old geopolitics of security in Indo-Russian ties.
Killer Robots: Watch How AI-Programmed Military Robots Could Make Human Soldiers Completely Obsolete
Last fortnight, though under-highlighted yet in what is considered a significant development, Russia's first Floating Storage Regasification Unit (FSRU) — specifically designed for emergency transportation of liquefied natural gas (LNG) via the Baltic Sea to Kaliningrad Oblast — successfully delivered its initial load of LNG from the Yamal LNG production facility to India's Dabhol terminal in Maharashtra by sailing through the Pacific and Indian Oceans.
Previously called Dhabol Power Company, the Ratnagiri Gas and Power (RGP) Pvt Limited is the third LNG import and re-gasification terminal that the Gas Authority of India Ltd (GAIL) has built.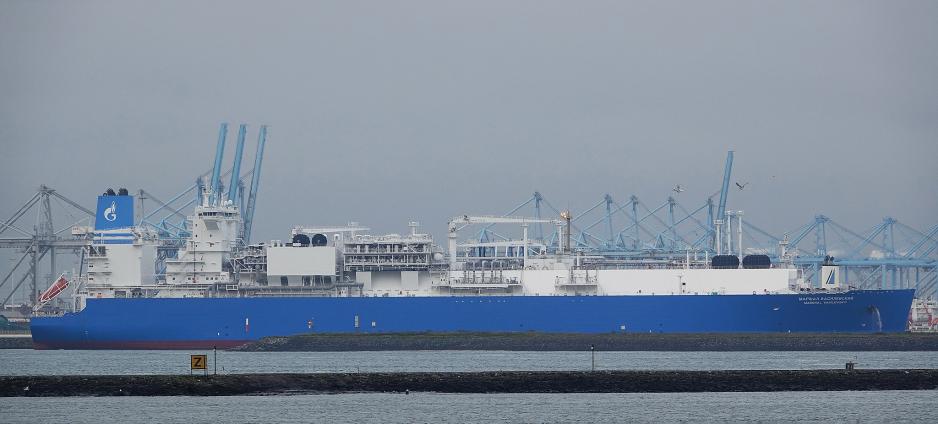 The vessel, called the Marshal Vasilevskiy, traversed the eastern part of the Northern Sea Route (NSR) in 10 days (it had started on September 23) without the use of icebreakers by carrying 505 cubic meters of the liquefied fuel. The shipment was supplied by Russian gas company Gazprom under its long-term (20-year) LNG contract with the GAIL.
China's Development Of Powerful Directed Energy Weapons (DEWs) Triggers A Global 'Laser War'?
The quantum of the delivery may have been modest, but it is said to have opened a new chapter in Indian-Russian energy ties, at a time when India is looking for increasing the share of LNG in its energy mix from 6.2 to 15 percent by 2030 so as to increase its production of cleaner energy by lessening its dependence on coal-based power plants.
Modi Stepped On The Gas
Incidentally, the first LNG shipment follows Prime Minister Narendra Modi's pledge in September to help Russia develop the NSR as an international trade artery.
"Russia and India will also be partners in opening up the Northern Sea Route doer international trade and commerce,"  Modi had said while participating in a hybrid format during the sixth Eastern Economic Forum that was held in Vladivostok on September 2-4,  whose main theme was "New Opportunities for the Far East in a Changing World".
The Northern Sea Route is the shortest shipping route connecting Europe and Asia. A major goal of Arctic development is to increase shipments to 80 mln tonnes per year by 2024. Dmitry Medvedev chaired a meeting on developing the Arctic region pic.twitter.com/IVIdJSBBeY

— Government of Russia (@GovernmentRF) December 11, 2018
Modi added, "Energy is a major pillar of our strategic partnership. India – Russia energy partnership can help bring stability to the global energy market. My Minister of Petroleum & Natural Gas Mr. Hardeep Puri is in Vladivostok to represent India at this forum.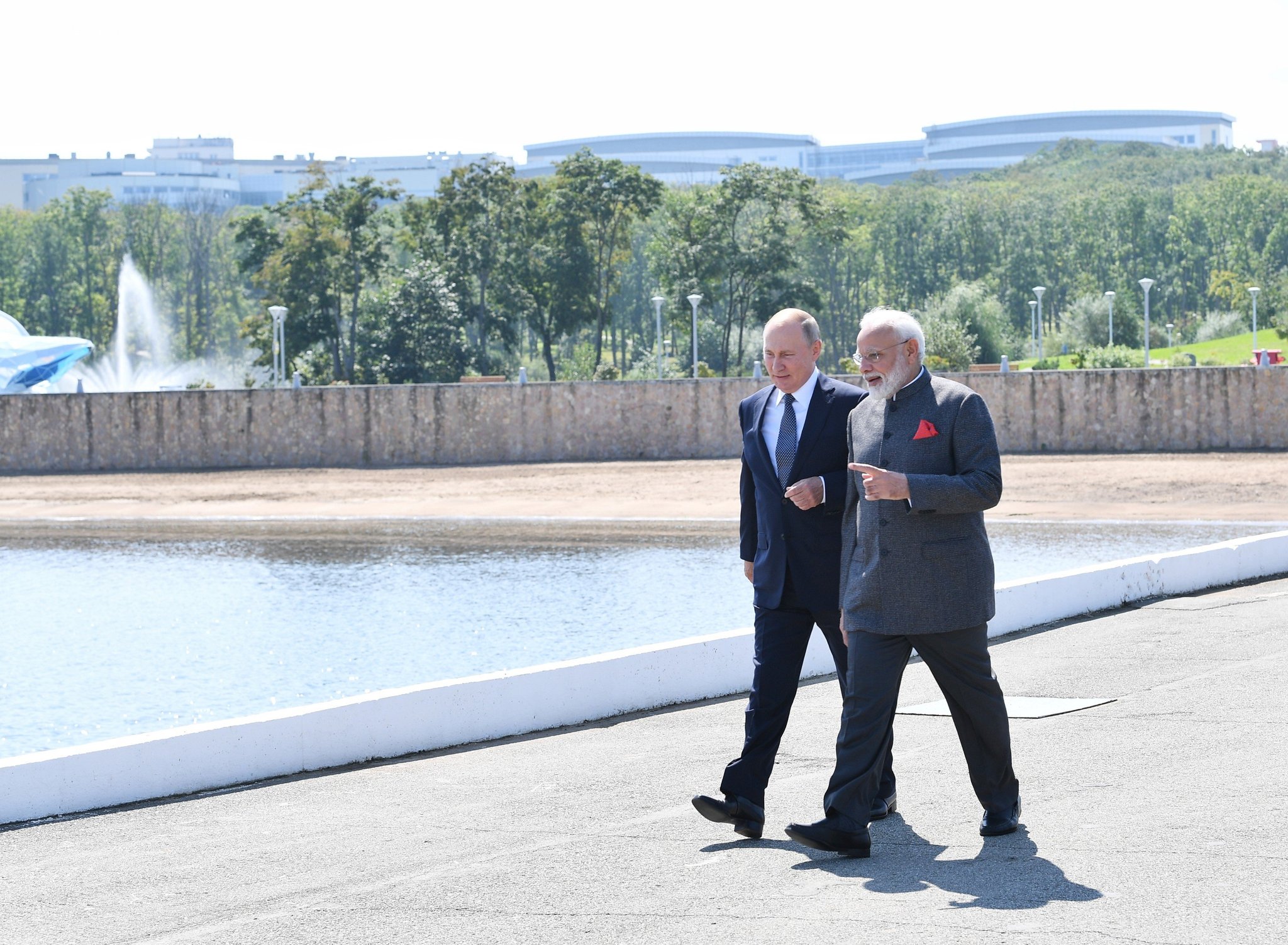 Indian PM Narendra Modi (right) with Russian President Vladimir Putin in Vladivostok, in September 2019. (via Twitter)
Indian workers are participating in major gas projects in the Amur region, from Yamal to Vladivostok and onward to Chennai. We envisage an energy and trade bridge. I am happy that the Chennai – Vladivostok Maritime Corridor is making headway. This connectivity project along with the International North-South Corridor will bring India and Russia physically closer to each other."
In accordance with Modi's policy towards Russia, India's ambassador to Russia, Bala Venkatesh Varma is empathic that "Energy vertical is now one of the most promising pillars of our special and privileged strategic partnership between India and Russia".
And for this, "the connectivity factor" is crucial, whether it is the Chennai-Vladivostok maritime corridor or the Northern Sea Route. As Indian Foreign Secretary Harsh Vardhan Shringla says, "We are looking at a significant trade route which was never there, a new route between our two countries."
BrahMos-II Missile: How India's Hypersonic Missile Program Will Get A 'Big Boost' From Russian Technology?
India's Investment In Russia
It may be noted that Modi had visited the Far Eastern part of Russia in 2019 and announced a $1 billion credit line as an investment in new areas such as coking coal, timber, and LNG.
Indian companies have significantly invested in Russia in recent years.  India's investment in the Sakhalin-1 project was one of India's earliest public sector investments abroad. To date, Indian oil and gas companies have acquired stakes in five Russian companies/projects at a value of about $15 billion.
India's largest gas-sector companies, including ONGC and Petronet LNG, have declared an interest in acquiring up to 9.9 percent of shares in the Russian Arktik LNG-2 mega project, which has a maximum annual capacity of up to 19.8 million tons of LNG.
India is also said to be interested in becoming a shareholder in the Rosneft-managed Taimyr LNG mega-project (between 35 million and 50 million cubic meters).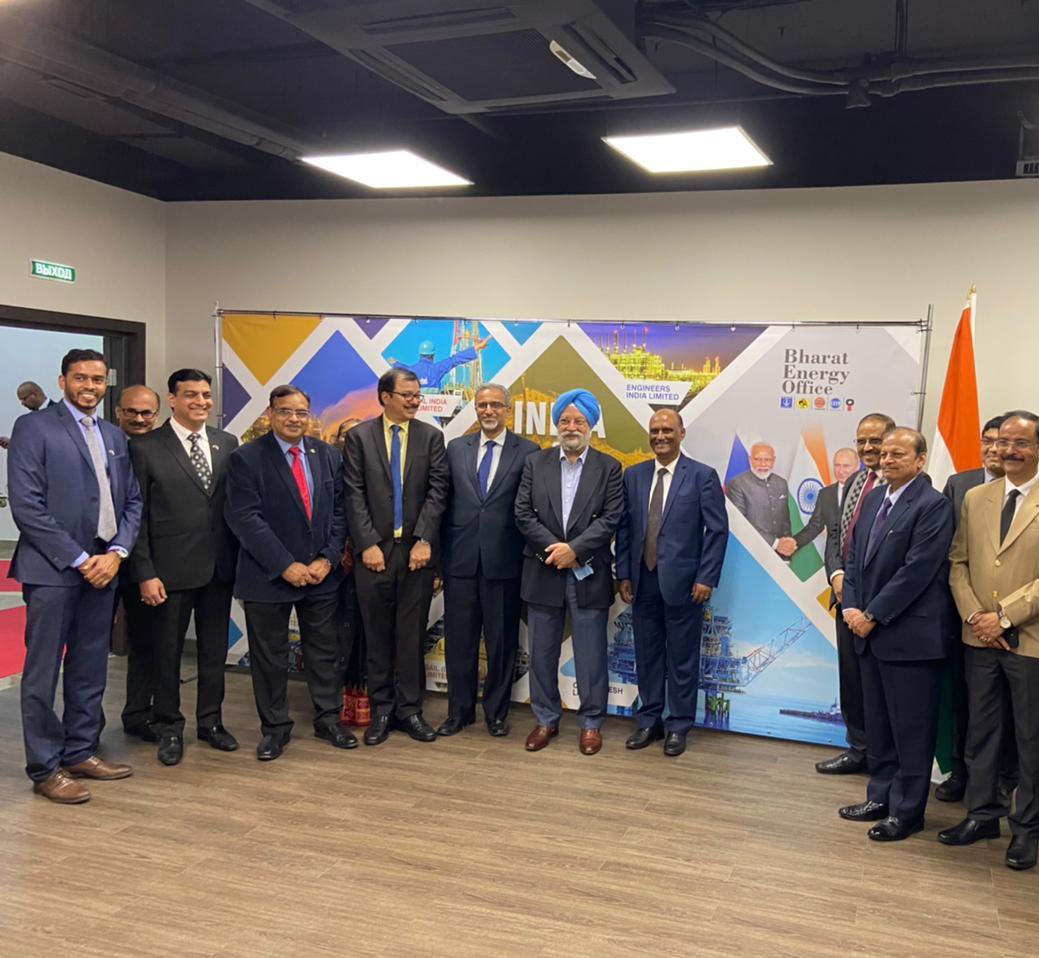 All this suits Russia's national interests very well. Engaging India on the energy track and diversifying the sources of its ever-expanding energy imports will make it a major market for Russia's massive 26.5 trillion cubic meters of reserves, mostly located in the Yamal Peninsula.
Visited the Bharat Energy Office in Moscow which is the first integrated overseas energy office of Indian Oil & Gas & engineering Companies. Encouraged them to produce tangible outcomes through close engagements with Russian counterparts to strengthen India's energy security. pic.twitter.com/NlHk4ln1i0

— Hardeep Singh Puri (@HardeepSPuri) September 6, 2021
India has become important for Russia's geoeconomics, following the deterioration of Moscow's relations with the Western energy partners over Ukraine in 2014. Russian President Vladimir Putin then had stressed to "find new ways to enter India's gas market". By 2018, India was already the main destination (19 percent) of Gazprom's LNG exports.
A Win-Win Situation
Russian analysts say that Moscow's "LNG offensive" on the Indian market became a success primarily because the Russian energy giant was willing to take the risk. Specifically, Gazprom—which at that time produced little of its own LNG—re-exported LNG allegedly acquired from other markets, such as Australia, Qatar, or Africa, to India.
China 'Hits Back' At US Military; Unleashes Its 'Wolf Warriors' To Counter The US In 'America's Own Way'
By doing this, Gazprom not only positioned itself as a credible supplier but convinced the Indian side that cooperation with Russia in other sectors—such as electrification and gasification—would also be possible.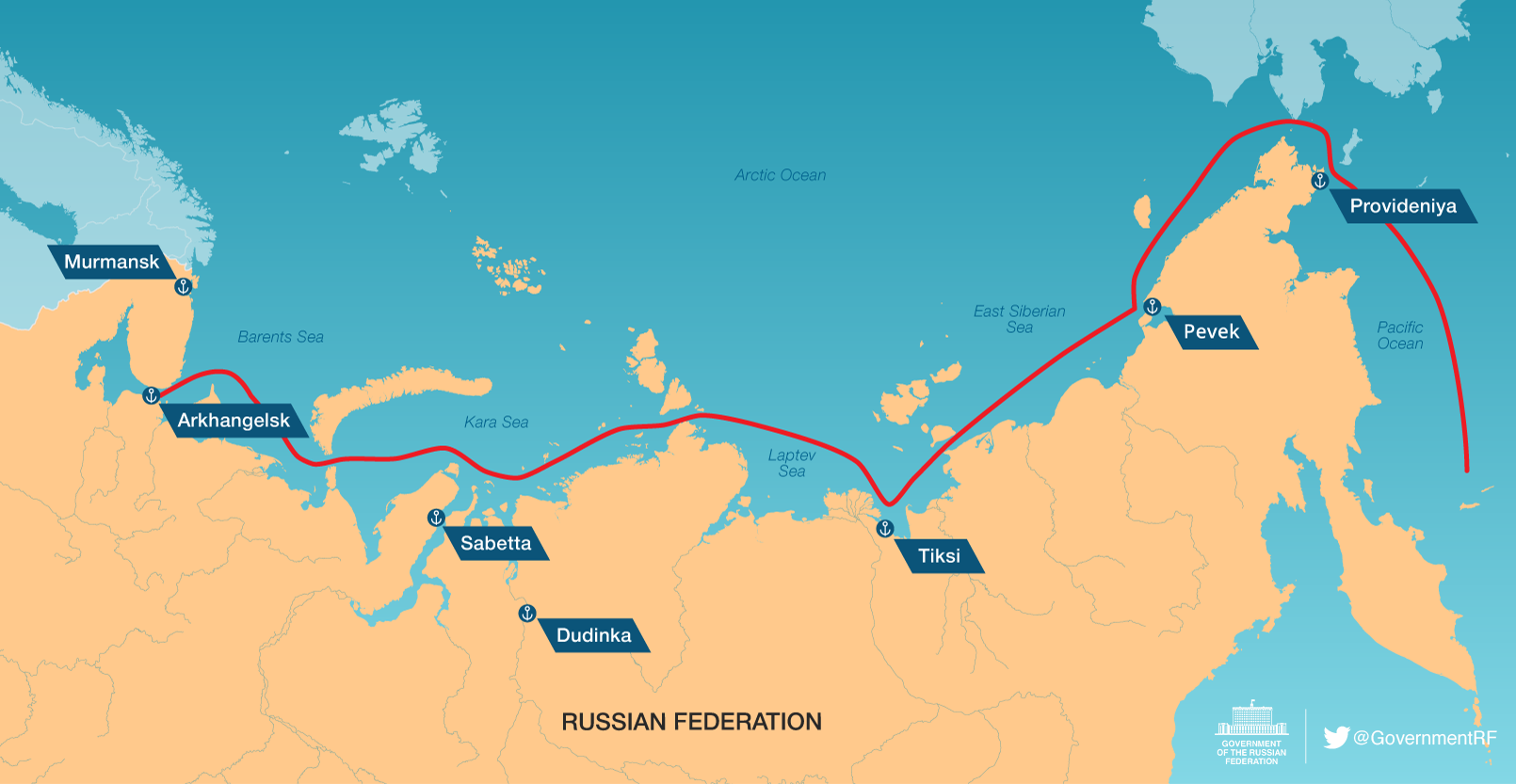 There are two other advantages for Russia in pursuing this LNG- offensive.
One, it will exploit its rich and vast Arctic-based deposits of natural gas—26.5 trillion cubic meters, or almost 70 percent of total Russian deposits—that are primarily located on the Yamal Peninsula.
'Deal Of The Century': Why Tata-Airbus Joint Venture Could Pave Way For India To Become A Global Aerospace Hub
Foreign investments such as India's will be attractive as the commercial exploitation of these deposits is quite inexpensive compared to LNG projects elsewhere in the world, with Moscow giving massive concessions in taxations. The export of the LNG so produced will be also attractive because of the shortest shipping path of the NSR to countries like India.
Two, at a time when the competition in the global LNG industry is growing, Russia is a much more stable and reliable country, compared to other available or potential sources in Africa, which is afflicted by political violence and terrorism, Iran that is under pressure from Washington, and the United States where there is decreased production because of increased costs and ecological concerns.
Considering all this, Russia wants to be a big player in the realm of the LNG and for this it needs India's helping hand.
Author and veteran journalist Prakash Nanda has been commenting on politics, foreign policy on strategic affairs for nearly three decades. A former National Fellow of the Indian Council for Historical Research and recipient of the Seoul Peace Prize Scholarship, he is also a Distinguished Fellow at the Institute of Peace and Conflict Studies. CONTACT: prakash.nanda@hotmail.com