Fuming at the Colombian government's criticism of its constant attacks on the Gaza Strip, the Israeli government has halted all sales of defense and security equipment and associated services to the Latin American country.
The decision was made in response to a spat on X (previously Twitter) over the ongoing violence in the Gaza Strip. The heated exchange occurred in full public glare between Israeli Ambassador Gali Dagan and Colombian President Gustavo Petro.
The ongoing tussle between the two sides started with the Colombian President refusing to condemn the surprise attack launched by Hamas on October 7. This Hamas offensive was otherwise unequivocally condemned by all international partners of Israel as a "terrorist attack."
When asked by Israeli diplomat Dagan to comment on the attack on Israel, the President of Colombia responded by saying that "terrorism is killing innocent children in Palestine." In an unexpected turn for the diplomat, Petro accused Israel of converting Gaza into a "concentration camp" in his subsequent messages. It has gone downhill for the two countries since.
On its part, the Israeli Foreign Ministry claimed in a statement released on Sunday that Petro's remarks on X "inflame antisemitism" and "threaten the safety of the Jewish community in Colombia." The Israeli government observed that it summoned Colombia's ambassador to a meeting and told her that defense cooperation was being snapped between the two states.
The United States also jumped on the bandwagon to condemn Petro's remarks supporting Hamas. The US State Department responded by stating through its Special Envoy to Combat and Monitor Antisemitism that it was "shocked" to see Colombia's president likening "the Israeli government to Hitler's genocidal regime." The remarks had also drawn comparisons between Israel's military and the Nazis.
He continued by declaring that Colombia would provide humanitarian aid to the Gaza Strip, emphasizing the necessity to defend Gaza's fundamental needs. After being rattled by the attack, Israel placed the tiny enclave of Gaza under a total siege, with the people now left without access to food, water, and electricity, among other things.
Si hay que suspender relaciones exteriores con Israel las suspendemos. No apoyamos genocidios.

Al presidente de Colombia no se le insulta.

Convoco a América Laltina a una solidaridad real con Colombia. Y si no es capaz, será el desarrollo de la historia la que dirá la última… https://t.co/WpafrsWkC2

— Gustavo Petro (@petrogustavo) October 15, 2023
Going over and beyond to corner Israel over the alleged atrocities unleashed on the Palestinian people, Petro stated on X throughout the weekend that Israel's intelligence agencies had "invented" Hamas to split the Palestinian people and "have an excuse" to "punish" them.
In a satirical response, Israeli diplomat Dagan made fun of Petro's post by claiming that the biggest paramilitary group in Colombia is still led by "Jews with big noses" and that his country's intelligence agencies had also "created" the group.
Por instrucción del Ministro de Relaciones Exteriores Eli Cohen, el Subdirector General para América Latina en la cancillería israelí, Emb. Jonathan Peled, convocó a la embajadora de Colombia en Israel, Margarita Manjarrez, para una conversación de reprimenda, tras las… pic.twitter.com/vJEfvVlikG

— Lior Haiat 🇮🇱 (@LiorHaiat) October 15, 2023
This may have come as a rude humiliation for Petro. In the early 2000s, it was revealed that Colombian Paramilitary groups were trained in Israel. Intelligence reports revealed that some Israeli troopers had even come to Colombia to train these rebel soldiers.
As the heated diplomatic exchange dragged on, Petro threatened to sever ties with the Jewish state. Over the weekend, he intensified his criticism of Israel, calling its military campaign in Gaza "genocide." In a fiercely worded post on X, Petro said, "If we must suspend diplomatic relations with Israel, then that is what we will do. You cannot insult the president of Colombia." The tweet has since been pinned on the President's X account. 
Colombia's Defense Imports In Jeopardy?
Colombia is one of Israel's closest allies in Latin America and maintains diplomatic ties with the Palestinian Authority and Israel. However, since Petro became Colombia's first leftist President last year, relations between the two countries have gone south.
Although Petro has taken a stand, it may come at a massive cost since Israel is his country's second-largest source of military imports, second only to the United States. Colombia has acquired military hardware from Israel for decades now. In 2017 alone, Colombia purchased 180 anti-tank and air-to-surface missiles and two used ground attack jet fighters from Israel.
Colombia intends to purchase Israel Aerospace Industries' Barak MX air defense system to comply with a need for safeguarding deployed personnel and critical infrastructure. Earlier this year, reports said it awarded a US$131.2 million contract to Israel Aerospace Industries for the truck-transportable Barak MX air defense system.
The modernization of the Colombian military includes the purchase and installation of an upgraded air defense system, with Israel's Barak found to be perfectly fitting the bill for the Latin American state. The system was selected as the optimal solution by the Colombian Air Force in 2018, and the Army came to the same conclusion in May 2022.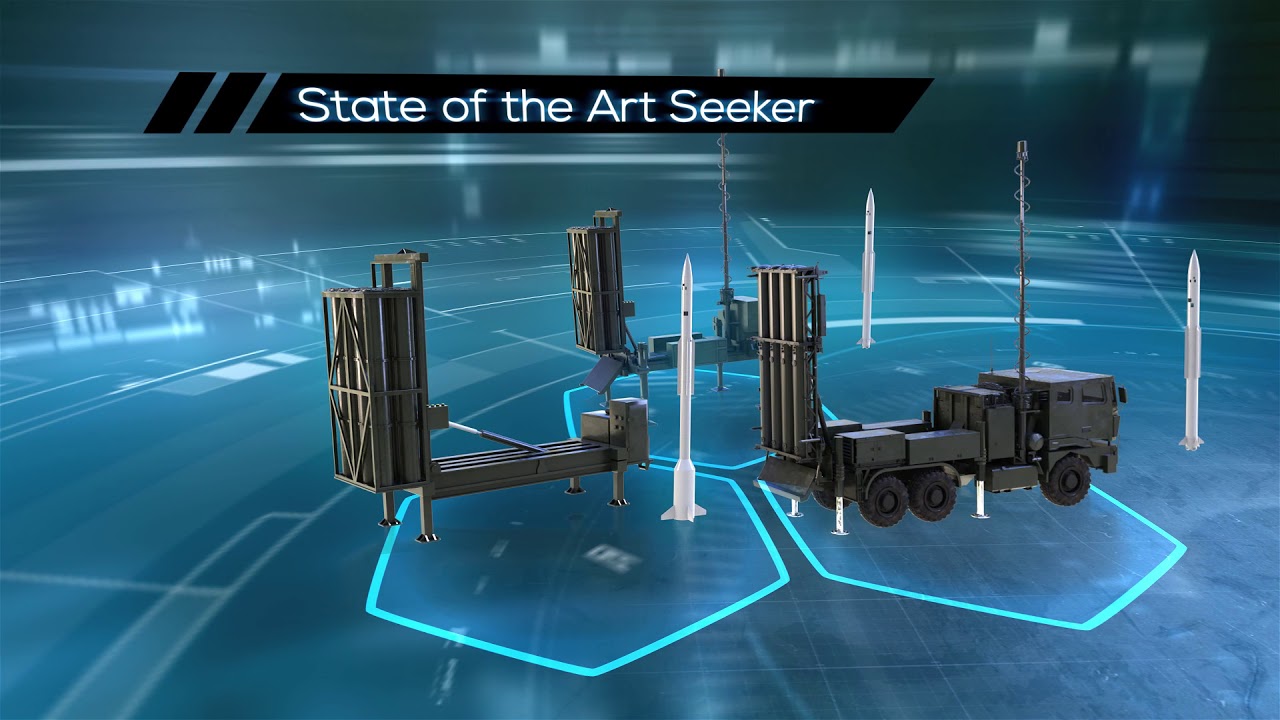 In addition, the IAI also manufactures the only high-performance combat aircraft and the main fighter jet used by the Colombian Air Force. There are reportedly 24 Kfir fighter jets in the service.
The Air Force grounded its entire Kfir fleet in 2015 due to technical issues with its General Electric J79 turbojet engines. IAI, which has historically supplied comprehensive maintenance services in Colombia and Israel, was needed to restore the fleet. The parties extended the agreement for these services through January 2025.
The Kfir aircraft are equipped with armaments purchased from Israel, such as the Griffin laser-guided bombs and the Derby BVR medium-range air-to-air missiles from Rafael Advanced Defense Systems. The Kfirs also employ Rafael-made Python III and Python IV all-aspect, heat-seeking, close-range air-to-air missiles. The service's A-29 Super Tucano turboprop aircraft is also equipped with those armaments.
The Colombian ground forces also extensively use Israel-origin ammunition. For instance, the Israel Weapons Industries-manufactured 5.56mm Galil automatic rifle machine gun and 7.62mm Galil sniper rifle are the primary infantry rifles used by the Colombian military, as noted by Defense News.
The primary anti-tank missile in the Colombian Army's arsenal is the Rafael Spike. At the same time, the Air Force's Sikorsky UH-60 Arpia IV ground-fire support helicopters are equipped with ER, LR, and NLOS variants of the same weapon.
While the diplomatic relationship is still in place between the two countries, the recent round of tensions and suspension of military sales to Colombia may not augur well for its security, which, as listed above, continues to rely on it for its modernization.
Contact the author at sakshi.tiwari9555 (at) gmail.com