The recent drone attack at the Indian Air Force  (IAF) station in Jammu and Kashmir has posed a new security challenge for India, which has been observing a ceasefire along its border with Pakistan in Kashmir.  
China Uses Bullet Train To Ferry PLA Soldiers Near Disputed LAC; Indian Navy 'Counters Move' In The South China Sea
On June 27, 2021, two low-intensity improvised explosive devices (IEDs) were dropped by a drone at the IAF station at Jammu, an important base for helicopters operating along the Western Front and in the Himalayas. The Jammu and Kashmir police called this a terror attack and launched a probe.
Within 24 hours of the attack on the Jammu IAF base, two similar devices were spotted hovering over the Ratnuchak-Kaluchak military area in the region, prompting soldiers to open fire at them.
These incidents have prompted India to acquire counter-drone systems even as IAF sought responses from vendors about their equipment.
The security agencies in India had anticipated the possible use of drones to target sensitive locations. Drones have been used in the past to drop weapons and drugs along the Punjab region of the India-Pakistan border.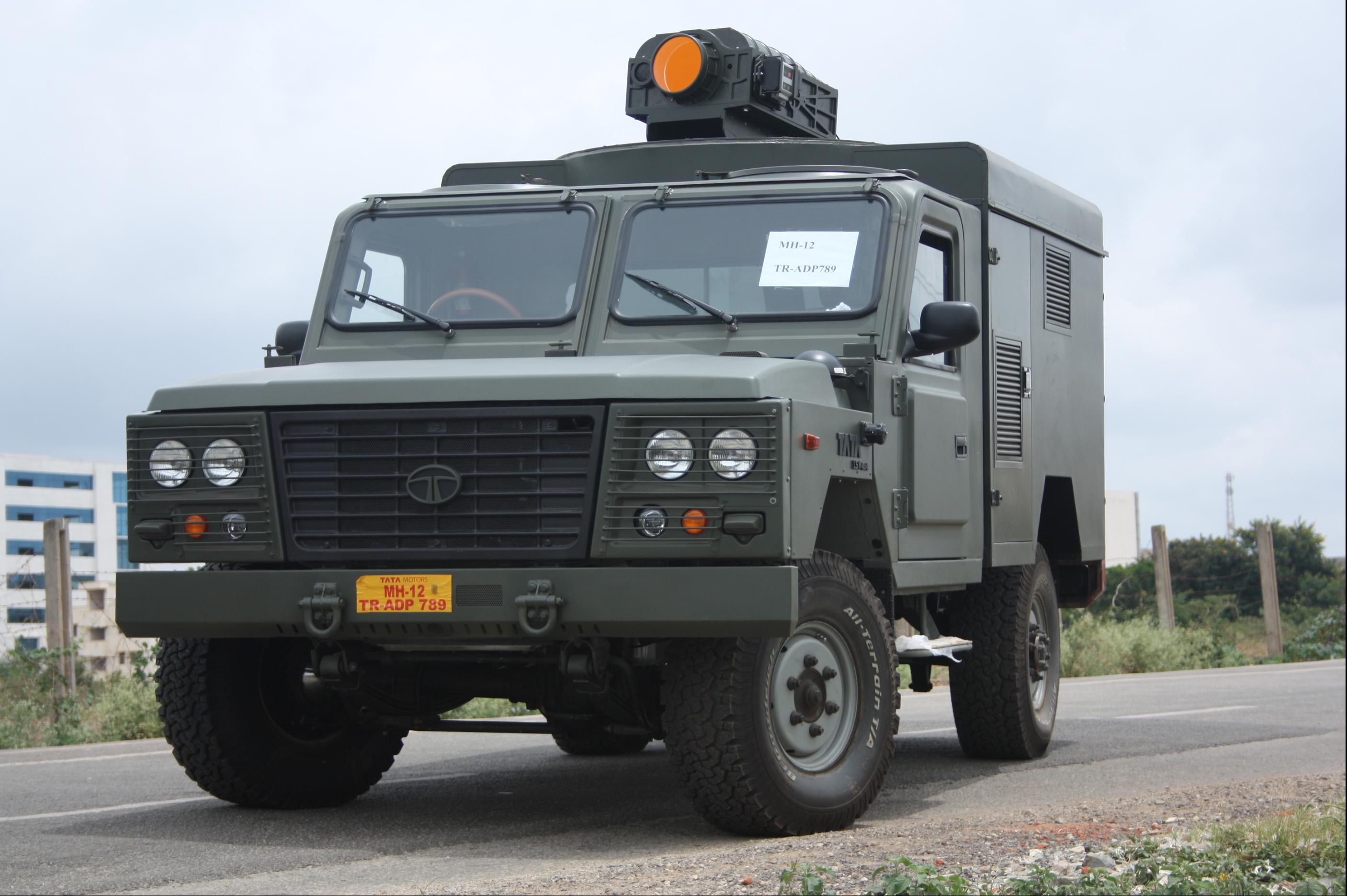 In the past year, drones have been spotted over the India-Pakistan border many times. In June 2020, a Pakistani drone, loaded with a rifle and seven grenades, was shot down by the Border Security Force (BSF) in the Kathua district of Jammu and Kashmir. 
Drones were also spotted at three different locations in Jammu namely — Kunjwani, Sunjwan and Kaluchak areas on June 29 this year. Similar incidents have also occurred at Miran Sahib areas of Jammu. 
Lull Before The Storm?
India and Pakistan have been observing a ceasefire along the Line of Control (LoC), their de facto border in Kashmir, since February 25, 2021. However, India recently stated that a total of 664 incidents of ceasefire violation and cross-border firing by the Pakistani side were recorded till June 2021.
Eurofighter Typhoon Shoots Deadly BVR Meteor Missile In First-Ever Flight Test – Watch
The original ceasefire agreement was reached four years after the Kargil War in 2003.
Minister of State For Home Nityanand Raid said in Parliament that a maximum of 380 incidents were reported in January this year followed by 278 in February, one in April, three in May, and two in June.
The United Arab Emirates played a crucial role in facilitating the February 2021 talks between India and Pakistan. They wanted to reduce the tension over the Kashmir issue and bring bilateral relations between the South Asian neighbors to a peaceful level. 
The Jammu drone attack indicates that non-state actors are quickly adopting a new tactic to launch offensives against Indian armed forces, security personnel, or vital installations, which could disturb the peace and stability in the India-administred Kashmir. 
Measures and strategies to counter future drone attacks were discussed in a high-level meeting chaired by Prime Minister Narendra Modi on June 29, 2021. The meeting was also attended by Defence Minister Rajnath Singh, Union Home Minister Amit Shah, and National Security Advisor Ajit Doval, among others.
India's Counter-Drone Systems
The Chief of India's Defence Research and Development Organisation (DRDO), G Satheesh Reddy, suggested during the meeting that the counter-drone technology developed by the agency can provide Indian armed forces with the capability to quickly detect and destroy drones causing a security threat.
Why An 'Inferior' SAAB Gripen Jet Could Beat US' Most Powerful Fighter Aircraft For Indian Air Force Tender?
According to Reddy, DRDO's anti-drone system can provide both "soft kill" and "hard kill" options to the military to tackle the fast-emerging aerial threats.
"Soft kill" refers to mere jamming of hostile drones and "hard kill" involves a laser-based destruction method.
The mechanism developed by the DRDO comprises a radar system that offers 360-degree coverage with detection of micro-drones that are 4 km away. The Electro-optical/infrared (EO/IR) sensors can detect drones up to 2 km away. A radio frequency (RF) detector can detect RF communications up to 3 km away.
The research and development agency of the military, DRDO, has demonstrated these counter-drone technologies to various security agencies in the past.
Hindustan Times reports that the technology has been transferred to Bharat Electronics Limited (BEL) for the production of the anti-drone system. Another report by The NDTV suggested that the IAF will act as the apex authority for such technology.
Earlier this week, Indian companies submitted their proposals to supply 10 sophisticated "counter unmanned aerial systems" to Indian Air Force. The formal acquisition will start later this year.
US Goes Full Throttle On 'Counter-Drone Tests' As UFO Sightings Increase Over US Military Bases
According to Col. Ajai Shukla (retired), a military analyst, the firms which are in the fray include state-owned Bharat Electronics Ltd, the Adani Group, reportedly with an Israeli partner, Elbit Systems, Zen Technologies, and three Indian start-ups — Big Bang Boom Solutions (BBBS), Gurutvaa Systems, and iSenses.
As reported earlier by The EurAsian Times, there is be a possibility of India acquiring the Israeli ELI-4030 Drone Guard System.
Israel Aerospace Industries (IAI) announced that it sold its ELI-4030 Drone Guard counter-unmanned aircraft system (C-UAS) to an undisclosed South Asian nation, fuelling speculation about India procuring the system. 
Agencies including the military and the Border Security Force (BSF) have done a preliminary evaluation of at least six-to-seven indigenous C-UAS solutions.
The C-UAS systems are meant to counter the increasing threat from technologically easy, inexpensive, commercially available drones that can cause damage to Indian facilities.
WATCH: Israel Becomes The 'First Country' To Use Aerial Laser Weapons To Shoot Down Hostile Drones
The Ministry of Defence (MoD) has requested Indian start-ups to develop C-UAS systems through its "Innovations for Defence Excellence" (iDEX) program.
The iDEX program describes an operational challenge the military is facing, that will allow the Indian companies to provide solutions to overcome these problems.
In addition, India has decided to create an airspace map to manage non-military UAS, probably to thwart terror attack threats. India's Ministry of Civil Aviation Ministry has issued Draft Drone Rules 2021 for public consultation, after which the guidelines will be finalized. However, these rules will not apply to UAVs used by the Indian armed forces.