President Zelensky recently stated that the Ukrainian battle in the Eastern region of Donbas will determine the war's course. The Russian force, hell-bent on taking the Donbas territory, has now resorted to using lethal Soviet weapons.
On June 14, Russian forces intensified their efforts to cut off Ukrainian troops in the important industrial city of Severodonetsk in the country's east despite Ukraine's claim to the contrary from Lysychansk.
The head of Severodonetsk's administration said "massive shelling" had destroyed a third bridge linking the twin cities but insisted his city was "not isolated."
However, there is a shift in Russian strategy. The invading troops used Soviet-era rockets with high payload capacity instead of high-precision modern missiles.
At a press briefing, Yuriy Ignat, spokesperson for the Air Force of Ukraine's Armed Forces, said, "lately, we have observed a trend of Russia's skimping on the use of expensive high-precision missiles. Instead, the foe uses old Soviet Kh-59 and Kh-22 missiles more and more often.
Kh-22 is a powerful missile with a warhead of 900 kilograms."
"It leaves ruins and destruction in its wake. However, its major deficiency is that it is not precise and hits civilian objects often", Ignat added.
Ukraine isn't alone in this situation either; "We have noticed that Russia is carrying out far fewer rocket attacks and it has used H-22 rockets" I'm assuming he's referring to the attack(s) utilizing the Kh-22 (AS-4 'Kitchen'), which isn't exactly the most accurate weapon. pic.twitter.com/M3ny8xf9yd

— OSINTtechnical (@Osinttechnical) June 10, 2022
The Kh-59 or X-59 Ovod is a TV-guided cruise missile with a two-stage solid-fuel propulsion system and a range of 200 kilometers. With a radar altimeter, the Kh-59 cruises roughly 7 meters above water or 100–1,000 meters (330–3,280 feet) above ground.
It may be launched at speeds ranging from 600 to 1,000 km/h (370 to 620 mph) at altitudes ranging from 0.2 to 11 kilometers (660 to 36,090 ft).
It is a medium-range tactical missile designed to hit small ground targets whose coordinates are known before the rocket is launched. One of the X-59 missiles widely deployed by Russia was shot down by Ukrainian air defense forces earlier.
First video I have seen so far of the Ukrainian S-300PT, a highly capable SAM system. The video also appears to claim that the system downed both a Kh-59 (AS-13 "Kingbolt") air to surface missile and a Kh-31P (AS-17 "Krypton") anti radar missile. pic.twitter.com/TLcrUmLNTf

— OSINTtechnical (@Osinttechnical) June 2, 2022
The Kh-22 is a massive, long-range anti-ship missile. Armed with a conventional or nuclear warhead, the Kh-22 can be used against US Navy aircraft carriers and carrier combat groups.
It can reach Mach 4.6, has a range of up to 600 kilometers, and can be launched in either a high-altitude or low-altitude configuration.
It climbs to an altitude of 27,000 meters (89,000 ft) in high-altitude mode and makes a high-speed dive towards the target, with a terminal speed of around Mach 4.6. In low-altitude mode, it climbs to 12,000 meters (39,000 feet) and dives at Mach 3.5.
Since the full-scale Russian invasion, Ukrainian anti-aircraft missile forces have shot down more than 500 invaders' aviation targets, including Russian cruise missiles, unmanned aerial vehicles (UAVs), planes, and helicopters, to name a few, according to Ignat.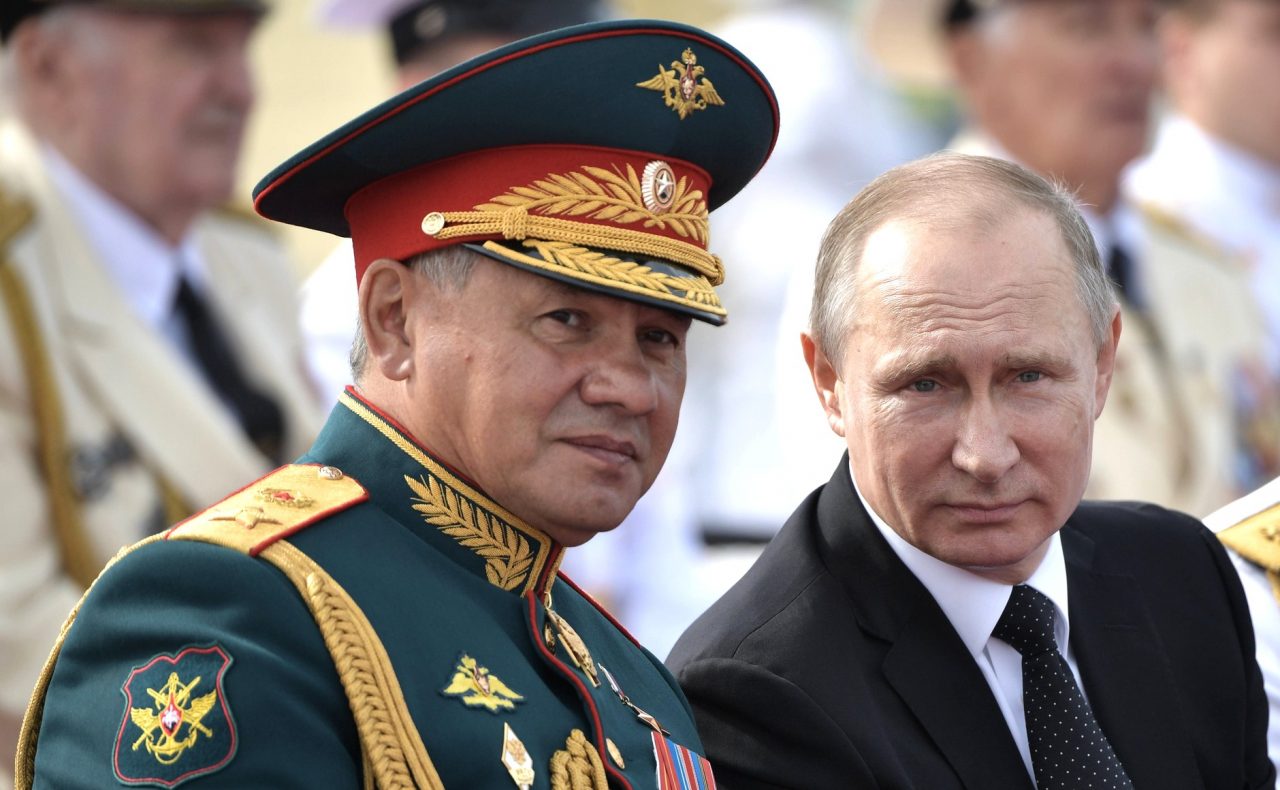 Russia Intensifies Attack On Ukraine
Russian aviation has not attacked Ukraine's territory controlled by the Armed Forces for approximately two months, said the Air Force spokesperson. However, Russian helicopters and fighter jets constantly fly over the seized region.
As Russia focuses its onslaught on the Donbas region to secure a swath of eastern and southern Ukraine, the industrial city of Severodonetsk is under heavy fire. Meanwhile, Ukraine pleaded with Western nations on Wednesday to quickly decide whether to provide heavy weaponry to prop up its shaky defenses.
According to The Moscow Times report, Moscow's forces have stepped up their efforts to cut off trapped Ukrainian troops in the city and have said that it will open a corridor to allow civilians to evacuate the besieged plant.
With the Russian missiles hitting civilians, as explained by the Spokesman, President Zelensky has made a strong pitch for modern and advanced air-defense systems from NATO countries to safeguard its civilian population.
Zelensky: The fight in the Donbas "will surely go down in military history as one of the most brutal battles in Europe and for Europe." He said about Russian forces: "We are dealing with absolute evil." The Ukrainian president also repeated pleas for Western military assistance. pic.twitter.com/4DGw2qgPZn

— Christopher Miller (@ChristopherJM) June 14, 2022
According to Ukrinform, President Zelensky stressed this during a press conference with the Danish media, where he answered questions on what he expects from the NATO defense chiefs meeting in Brussels. The missile attacks on Ukrainian cities, according to Zelensky, continue to harm civilians.
"Ten to 15 cruise missiles hit our land daily. This is a huge problem. It's not difficult to estimate that 300 missiles can be used in one month. And you understand how many people may die.
"Therefore, if we can't cover the sky with the things we have earlier requested, today we ask you to provide us with air defense that will be able to strengthen our defenses and reduce the number of strikes affecting ordinary people. I look forward to such support," Zelensky said.
Russian bombers and fighter jets fire the Soviet rockets and weapons. Ukraine has been pleading with the NATO countries to close its airspace, a primarily ignored demand to avoid escalation with Russia. Russia had warned that any such move would be considered aggression by Moscow.
Cry For Help As Ukraine Comes Under Fire
Under pressure to increase arms shipments to Ukraine, Western defense ministers, including US Defense Secretary Lloyd Austin, met at NATO headquarters in Brussels.
"Brussels, we are waiting for a decision," Mykhaylo Podolyak, a senior aide to President Volodymyr Zelensky, posted on social media, warning that Ukraine's artillery is outgunned by 10 to one. "Daily, I receive a message from the defenders: 'We are holding on, just say: when to expect the weapons?'" he said.
However, NATO Secretary-General Jens Stoltenberg, hosting a summit of roughly 50 allies and partners, warned that getting the latest equipment into the hands of trained Ukrainian troops would take time. "Ukraine is really in a very critical situation, and therefore, it's an urgent need to step up," Stoltenberg told journalists ahead of a gathering of NATO ministers.
Today @ZelenskyyUa and @POTUS had another talk. The free world leaders discussed increasing ?? defense aid ?? needs very much. We are grateful to @POTUS and the ?? people for their unprecedented support in the fight against the Russian Empire of Evil. pic.twitter.com/wOEVoxdYtf

— Andriy Yermak (@AndriyYermak) June 15, 2022
Responding to cries for help from Kyiv, the Biden administration pledged an additional $1 billion in military aid to Ukraine in the war against Russia, including shipments of additional howitzers, ammunition, and coastal defense systems on June 15.
The battle, according to Western intelligence and military experts, is at a critical stage that will determine the conflict's long-term conclusion, as Russia has gained a major artillery advantage around two important cities in eastern Ukraine.
Ukraine's military has only received around 10% of the Western weapons it requested "to achieve parity" with Russia, while Moscow is ramping up its defense spending to fight fiercely in a war that shows no indications of ending anytime soon.
Ukrainian presidential adviser Mykhailo Podolyak recently stated that Kyiv needs at least a thousand 155mm Howitzers, 300 Multiple Launch Rocket Systems, 500 tanks, 2,000 armored vehicles, and 1,000 drones. Furthermore, Ukraine uses 5,000 to 6,000 artillery rounds daily, said Deputy Defense Minister Hanna Malyar, whereas Russia uses ten times more.
Meanwhile, Russia appears to be increasing its military budget to continue its slow but relentless assault on the Donbas: Russian defense spending could rise by 12 billion dollars, according to British Defense authorities, approaching a 20 percent increase in Russian President Vladimir Putin's defense budget.
As the war continues with no end in sight, it could be another nightmare unfolding for Ukraine unless NATO decides to step up its aid and intervene decisively.