The joint Indo-France air exercise began at the French Air Force base at Mont-De-Marsan, France, on 1 July. The Indian Air Force (IAF) that one of its pilots flew a Rafale fighter, while a French Air Force pilot flew an IAF Su-30MKI jet.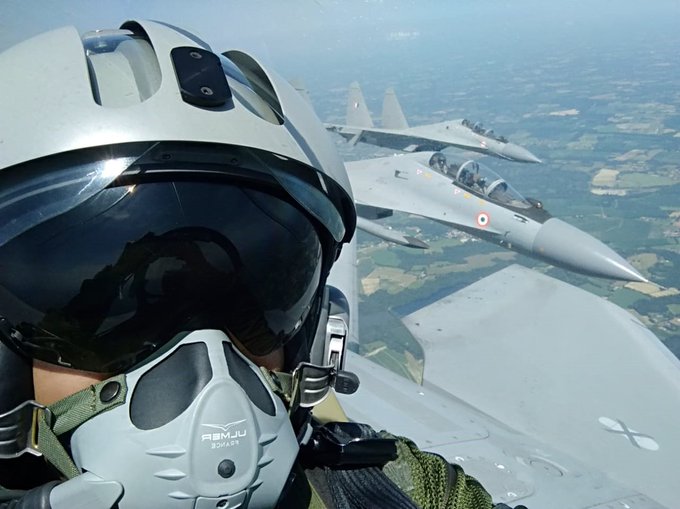 ​During the flight, the French Air Force pilot took a selfie from the cockpit of the two-seat fighter jet.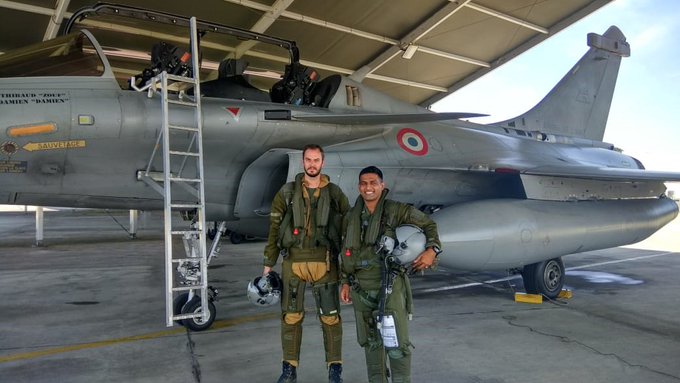 The aim of the Garuda-VI exercises is to test new tactical and strategic techniques, debug interaction and test military capabilities. This is also an opportunity for the Indian Air Force to test the capabilities of the Rafale fighter jets, which are poised to join the Indian Air Force fleet in a few months.
During the two-week exercises, the Indian Air Force will use 10 Su-30MKI, IL-76 multifunctional fighters and the Il-78 aerial refuelling tanker.