Pakistan Prime Minister Imran Khan openly criticized French President Emmanuel Macron over his controversial remarks about Islam. Khan also agreed to demands of a radical Islamist party to downgrade ties with the global powerhouse.
CPEC: Internal Pressure, External Threat – Why China's $60 Billion Investment In Pakistan Is At Risk?
Now, in a retaliatory move, France has reportedly decided against upgrading the Mirage III and Mirage 5 fighter jets of the Pakistan Air Force. There was been no official statement as of now from France.
A diplomat in Paris has told the Indian daily  Hindustan Times that Pakistan's request to upgrade fighter jets has been declined. According to the HT report, a similar request for upgrading the French-Italian air defense system has also been denied.
Pakistan had requested to upgrade its Agosta 90B class submarines with air-independent propulsion (AIP) systems that would allow them to stay underwater for longer but the diplomat said it has also been rejected by France. 
Pakistan Air Force has about 150 Mirage fighter jets manufactured by the French firm Dassault Aviation and its navy has three Agosta 90B submarines: Khalid, Saad, and Hamza. France's decision to not upgrade the fighter jets and submarines is going to hit the Pakistan defense forces hard and the government harder, which was going to agree to the demands of boycotting French goods. Will Pakistan now boycott the French goods? 
Fearing the leak of technical information, France has told Qatar, one of the countries that bought the Rafale fighters, not to allow Pakistan-origin technicians to work with the plane as Rafale jets have been deployed in the front-line by India amid rising tensions with both China and Pakistan. France has lent relentless support to India amid the border stand-off.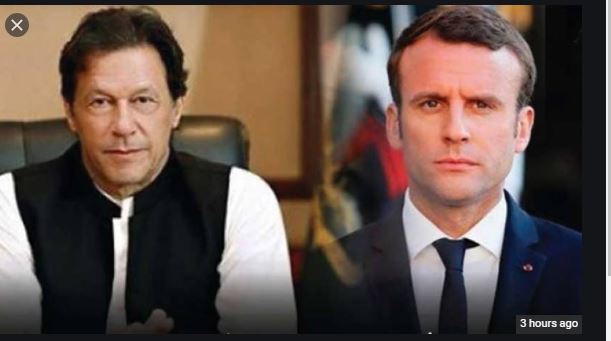 Sources told HT that France's decision has come because of Imran Khan's loud criticism of Macron's defense of the right to mock religion following the murder of a French schoolteacher. 
Khan, along with the leaders of other Muslim countries, had made calls for uniting against what they call the growing Islamophobia in the non-Muslim countries. The country had seen an uproar against France, where far-right religious political party Tehreek-e-Labbaik Pakistan (TLP) protested against Macron and demanded the expulsion of the French ambassador and a boycott of French goods. 
The party lifted the protest after the government agreed to the demands, however, how much of these will be implemented is yet to be seen.
Following the beheading of a teacher by an 18-year-old for showing the caricature Prophet Mohammad to students, France had witnessed more similar incidents, resulting in Macron calling to fight the "Islamists".