The signing of the AUKUS pact by Australia, the UK and the US has not only hurt the French defense industry's commercial interests and its confidence in countries it considered close allies but also wounded the nation's prospects in the Indo-Pacific region. Most of all, the deal is known to have hurt Paris' pride.
---
It appears that France, while still recovering from the after-effects of the AUKUS deal — a trilateral security pact — is now hoping to restore its image by expanding its circle of buyers for defense equipment that it designs and manufactures.
Increased cooperation with India, a multi-billion dollar warships deal with Greece and an aggressive push to sell Rafale jets to the UAE are recent post-AUKUS developments.
Recovering Indo-Pacific 
France has expressed its displeasure at being blindsided by the AUKUS pact by stating that Paris was "stabbed in the back". The anger isn't wholly caused by the debilitating blow that France's defense industry received upon the unanticipated cancellation of the $65 billion "deal of the century" to build and sell 12 conventional diesel-electric engine submarines to Australia.
Paris' irritation is rooted in the diplomatic hindrance dished out by the deal.
The submarine deal with Australia was symbolic of France's strategic commitment to the Indo-Pacific. As a resident power that has four naval bases, maintains approximately 7,000 soldiers, and has 1.5 million citizens in the region, the European nation is grounded in the geopolitics of the area. The three-way AUKUS contract hurt those long-term geopolitical interests.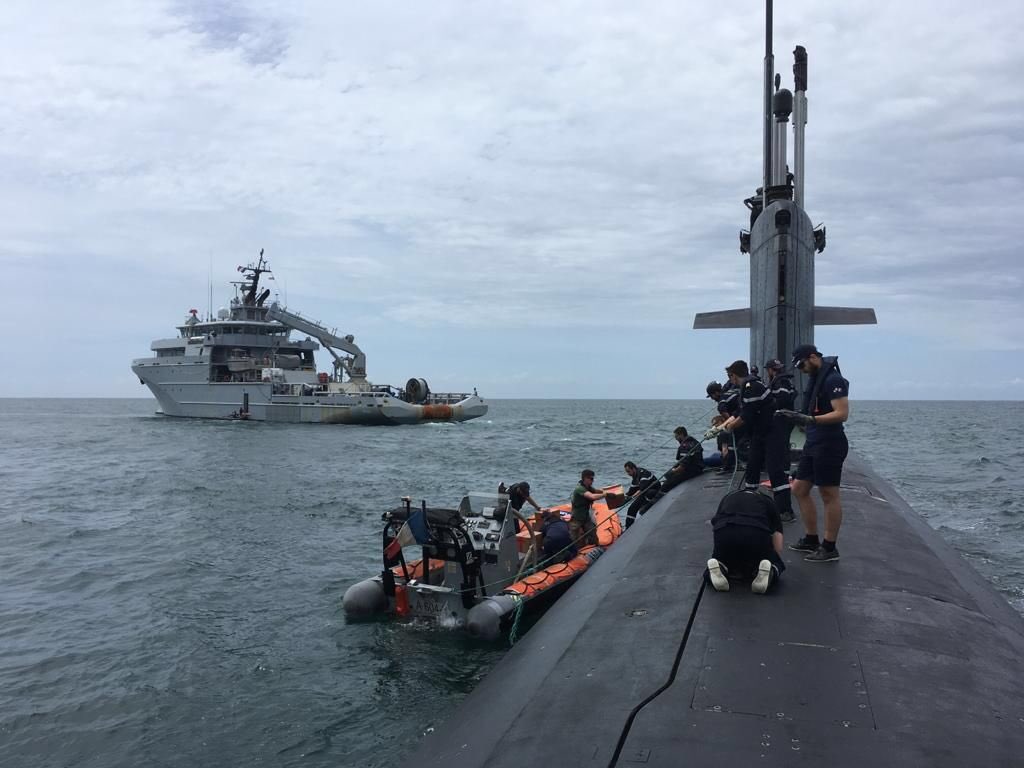 Soon after the pact was announced, French President Emmanuel Macron spoke to Indian Prime Minister Narendra Modi over the phone. The outcome of this crucial call implied that the deepening of strategic ties between the two nations will continue.
A press statement released by Macron's office said that Macron and Modi are set to "act jointly in an open and inclusive Indo-Pacific… to promote regional stability and the rule of law, while precluding any form of hegemony."
France is also pitching its Rafale aircraft for India's 114 Multi-Role Fighter Aircraft (MRFA) order that is informally termed as MMRCA 2.0.
Experts believe that this French jet holds an edge in this competition and is considered 'favorite of Indian Air Force favorite in this arena. Rafale M (Marine), the jet's naval variant is also being offered to India, which is looking to replace its carrier-based fighters.
Greece: A Much-Needed Relief
In what the Greek Prime Minister Kyriakos Mitsotakis called the "first step towards European defense autonomy", Athens revealed that it had finalized a deal to procure between six and eight French-built warships along with fostering a strategic defense partnership with France.
This deal, worth $5bn, will provide Athens with three highly advanced Gowind corvettes and Belharra frigates. The nation will have an option for buying one more of each too. Local reports have stated that the ships will be delivered by 2026. The first frigate is expected to arrive as early as 2024.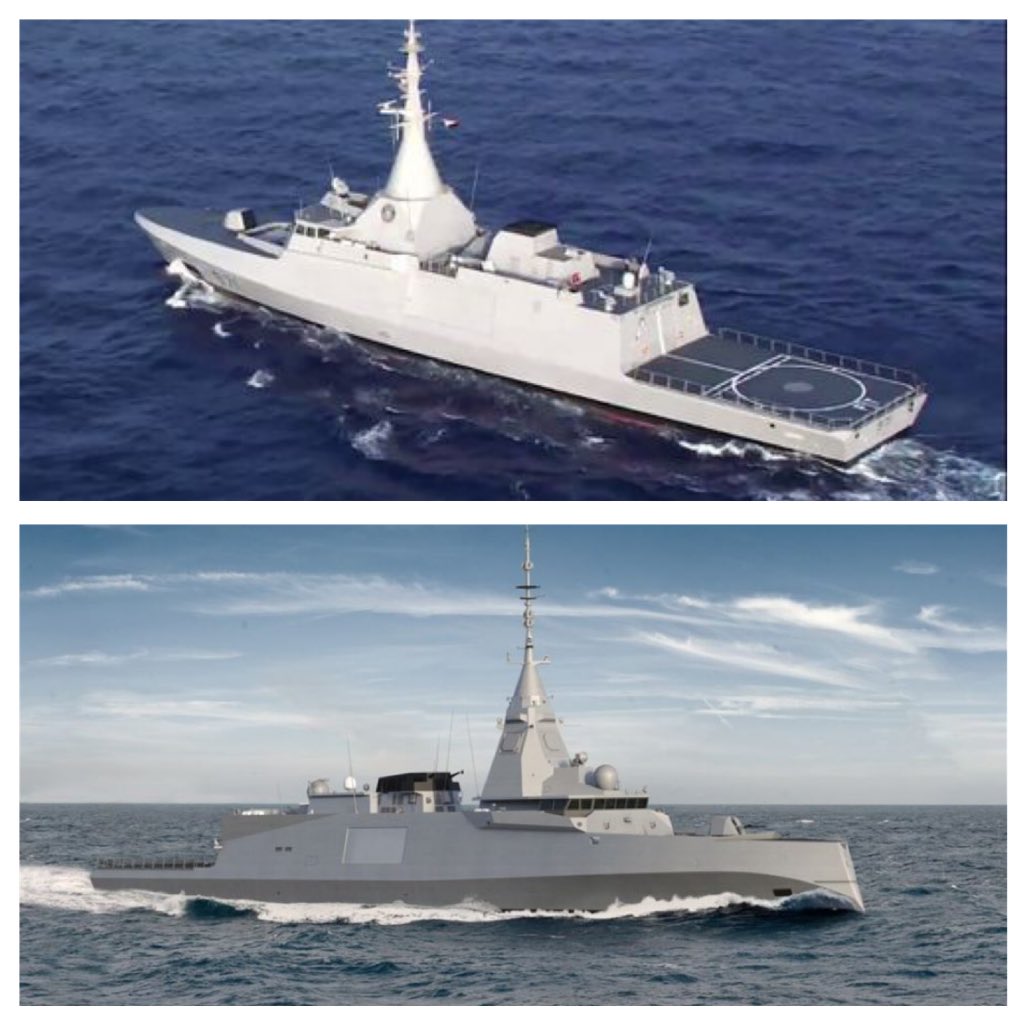 After the loss of the $66bn-deal, this was a much-needed victory for Macron. It was also a strong backing to his calls for European defense autonomy. In fact, last month, Mitsotakis said at the Elysee Palace: "We have a common vision of an autonomous response capability to the challenges Europe faces."
The two leaders highlighted that the Sahel, Middle East, Mediterranean, and Balkans as areas of European interest, with potential for hosting joint military action.
The UAE — Another Potential Client
Last month, the UAE Crown Prince of Abu Dhabi Sheikh Mohammed bin Zayed Al Nahyan visited France, a development seen as Emirati-French efforts to create a new alliance. This one is intended to fill the void left by the US' disengagement from the region.
Sheikh Mohammed can rely on not just his good relationship with Macron, but also on the heavy amount of investments his country has in France, to grab a reasonably good deal to buy Rafale fighters, analysts believe. This will fall under the broader umbrella of Emirati diversification of armament sources.
Macron had previously defended arms sales to Gulf states. He called Riyadh and Abu Dhabi allies in the war on terrorism and highlighted that Paris had received guarantees that these nations would not use these weapons against civilians.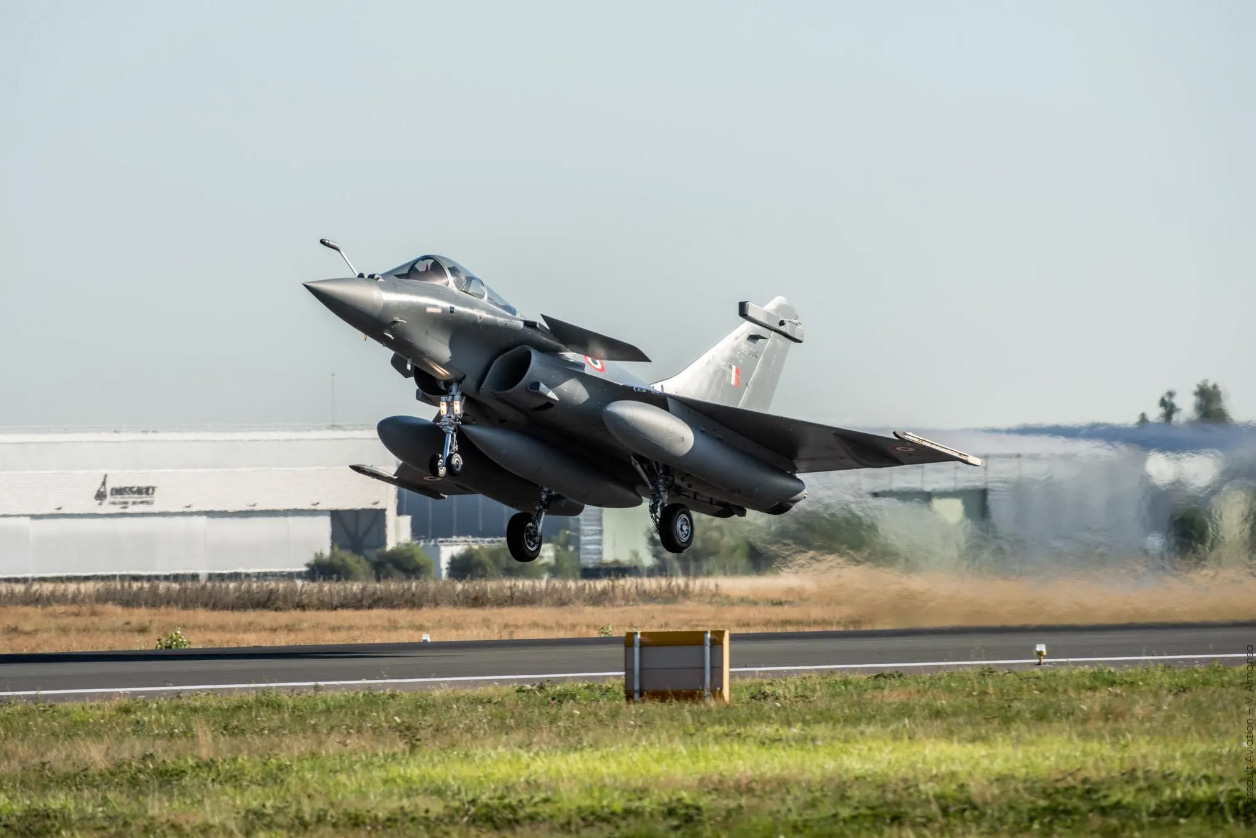 However, all of France's recent deals can't be linked to the AUKUS pact and Paris' subsequent humiliation. The European nation has always been keen on promoting its defense products for export, especially the Rafale jets.
Echoing this sentiment, Air Vice Marshal Pranay Sinha (Retd) told the EurAsian Times, "The French are also very ardent traders. They will sell to anyone who will buy it and will provide reasons thereafter."
He also pointed out how France had inked a deal with India for Rafale jets much before the AUKUS pact came to light.
Air Marshal Bhushan Gokhale (Retd), former Vice Chief of Air Staff, said, "[The] French have always been on their own while marketing their arms. They haven't got tied down to blocks or relationships between neighbors.
Lately, the US has beaten them in the earlier traditional markets of North Africa. Even the competition between Boeing and Airbus civil aircraft gets quite turbulent. Hence, regardless of the AUKUS deal having gone sour, the French will market arms with no strings attached."
Commercial considerations and operational requirements still seem to be the most significant factor in determining where the French market their defense equipment.