For the first time, Poland has deployed a Patriot missile defense system at the Warsaw-Babice airport to protect its capital, even as Russian missiles violate international borders, triggering fears of a spillover.
Polish Ministry of Defense (MoD) announced this following a meeting of Polish Defense Minister Mariusz Błaszczak with servicemen of the 3rd Air Defense Missile Brigade, which is supposed to take over the duty of operating the Patriot missile defense system in the capital, Warsaw.
The Polish MoD said on Platform X on October 5, "Starting tomorrow, soldiers will begin duty on elements of this modern system," while the defense minister described it as a groundbreaking development. "For the first time, Warsaw gains a missile defense based on the PATRIOT system," he added.
In 2018, the Polish government agreed to buy two Patriot batteries with more than 200 missiles and is currently seeking more Patriot launchers and missiles from the United States. In addition, Germany dispatched its Patriot missile defense systems to Poland earlier this year to help the country secure its airspace.
Since the beginning of this year, three Patriot air defense batteries have been stationed in the Polish town of Zamosc, which is 50 kilometers (31 miles) from the Ukrainian border, to guard the southern town and its vital railroad connection to Ukraine.
Although the deployment of German Patriot systems in Poland was to end soon, Berlin has offered to extend it until the end of 2023.
Minister @mblaszczak: to wydarzenie historyczne i przełomowe. Po raz pierwszy Warszawa zyskuje obronę przeciwrakietową opartą o system #PATRIOT. Już od jutra żołnierze rozpoczną dyżur na elementach tego nowoczesnego systemu. pic.twitter.com/Yuiafh1c9R

— Ministerstwo Obrony Narodowej 🇵🇱 (@MON_GOV_PL) October 5, 2023
Poland received the German Patriots after a stray missile struck the Polish village of Przewodow last November, causing casualties of Polish citizens. Initially, the missile was alleged to belong to Russia, triggering concerns of a third world war. However, later, it was found to be a stray missile of a Ukrainian air defense system.
While the confirmation that the missile did not belong to Russia did avert a potential escalation between Poland and Moscow, it underscored the need to have potent air defense protection in the wake of a war raging in Warsaw's neighborhood. That is how the Patriot missile defense systems deployment by Poland came about.
Earlier this year, Polish media outlets reported that a military object found in a Polish forest in April was a Russian KH-55 missile. At the time, authorities noted no trace of an explosion at the site, which was worryingly hundreds of kilometers from Poland's borders with Ukraine. The guarding of the capital, then, becomes justifiable.
Notably, the deployment comes when tensions are brewing between neighbors Poland and Ukraine, with Warsaw withdrawing military support for Kyiv last month. The question of Warsaw's relations with Kyiv has placed itself at the center of the ongoing campaign as Poland prepares for national elections on October 15.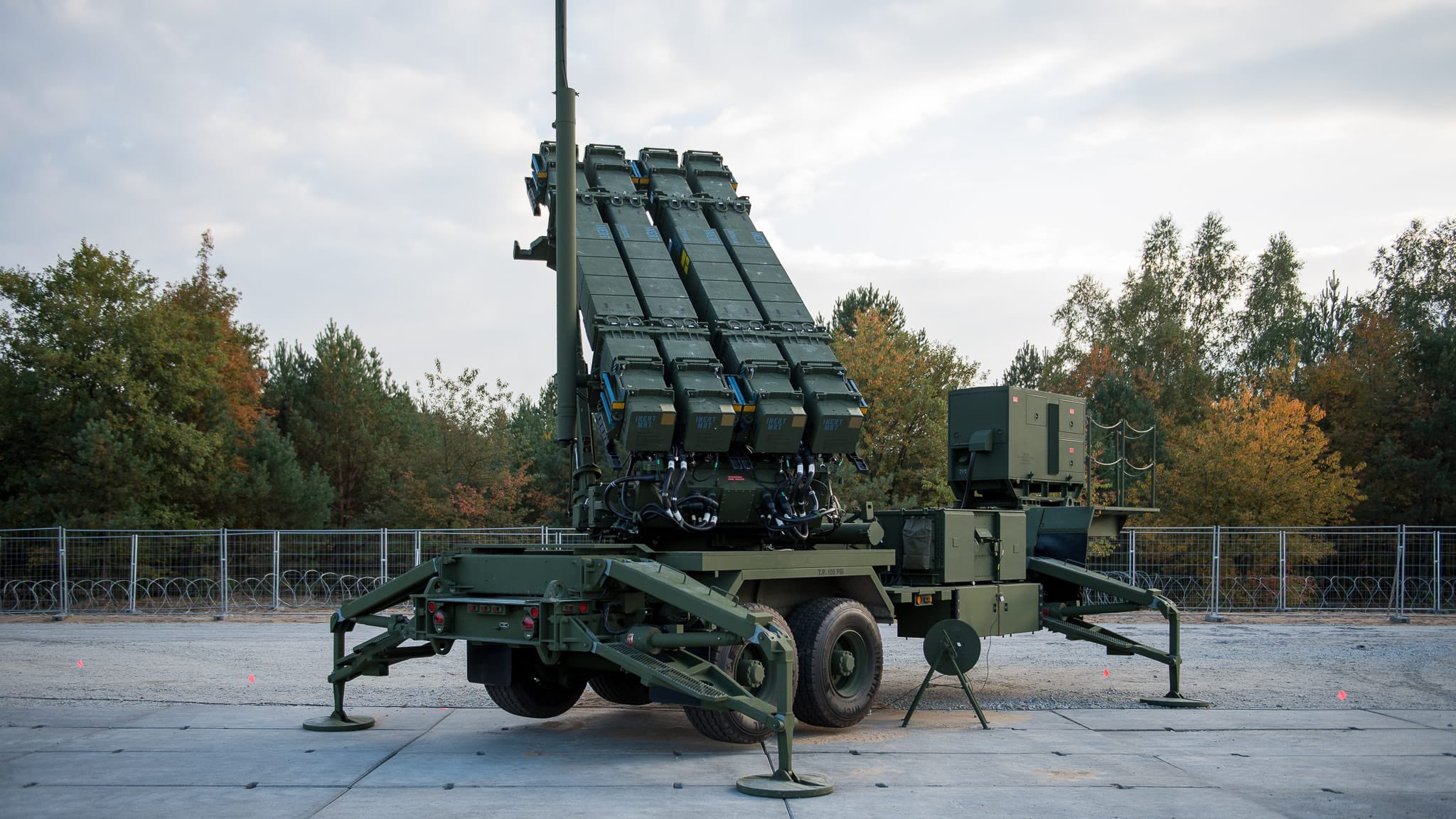 These ties have become more tense in recent weeks as a result of disagreements between the governments of the two nations over an extended embargo on Ukrainian grain imports.
Rural voters are likely to determine the outcome of the upcoming election. Therefore, the situation has turned into a diplomatic spat, with Ukraine's most significant ally turning its back on it at a crucial time.
"Ukraine is defending itself against a savage Russian attack, and we understand that this attack creates an extraordinary situation," Morawiecki said during an interview last month. "We don't donate any arms to Ukraine anymore because we are now arming ourselves with the most modern weapons."
While Morawiecki stopped short of stating why the system was being deployed to Warsaw, some netizens on social media said that it may be another attempt at securing public support ahead of the elections.
However, the security of the capital may still be the primary trigger for this deployment, especially as Russia has launched a missile blitzkrieg on Ukraine.
Poland Has All Reasons To Worry
The deployment of Patriot in Warsaw also coincides with several incidents of Russian missiles and drones frequently discovered in the neighboring countries. For instance, wreckages of drones and missiles have been found on territories of Romania, Moldova, and Transnistria in recent weeks, igniting alarm over a possible spillover of the Ukraine war.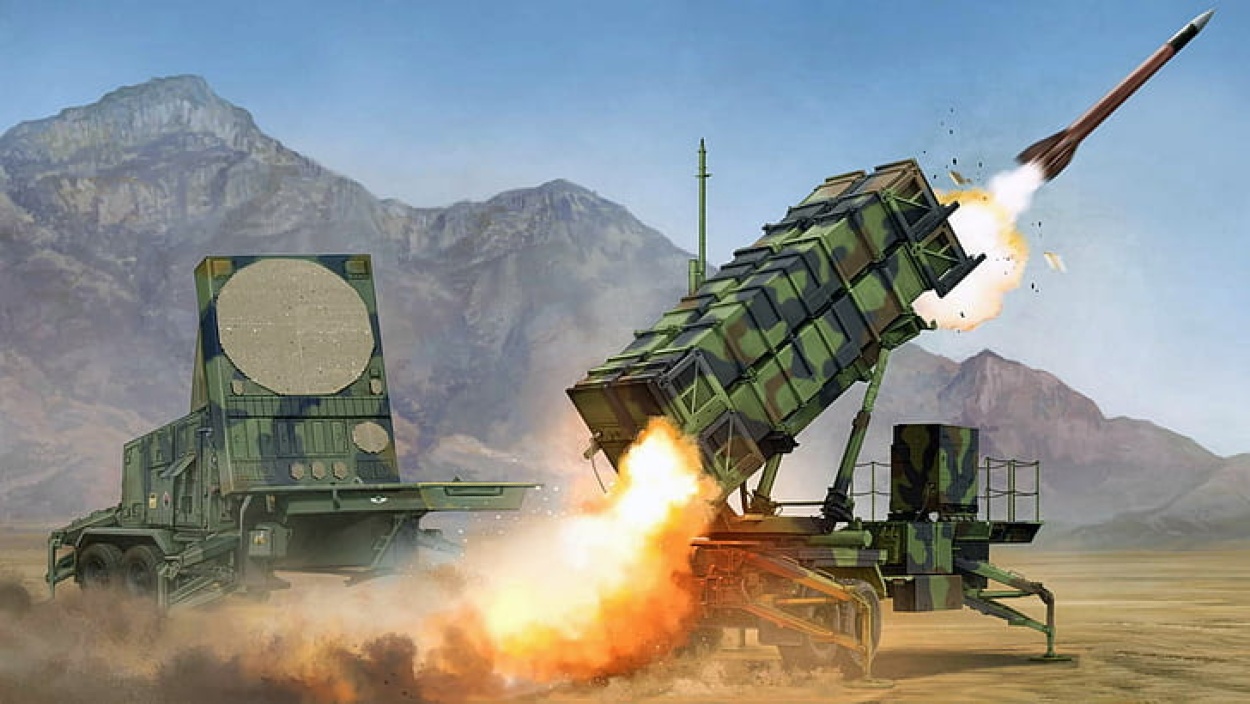 A stray Russian missile allegedly landed in a village in Transnistria on October 5, the day Polish MoD announced the deployment of Patriot in Warsaw. Recently, Russia has intensified its missile onslaught on Ukraine and its Black Sea ports using long-range missiles that sometimes cross Ukrainian airspace to neighboring countries.
This explains the deployment of the system for active combat duty in Warsaw. Moreover, it comes months after Błaszczak announced in February that the military had relocated its Patriot surface-to-air missile systems to a military base in western Warsaw, where they were supposed to stay temporarily as part of the training of the Polish forces.
✈️ @Saab 340 AEW getting closer and closer to Poland!

One of the two early warning aircraft purchased from 🇸🇪 company was presented today in the 🇵🇱 colours!

It will soon be guarding the skies of 🇵🇱, and thus the entire eastern flank of #NATO.

Doesn't it look phenomenal?! 🤩 pic.twitter.com/rx4U85ucEQ

— Polska Ambassaden i Sverige (@PLinSweden) September 29, 2023
Poland has also made some other concerted efforts to strengthen its defenses. For example, to bolster its air defense and secure its airspace more effectively, Poland is also acquiring two Saab 340 airborne early warning (AEW) aircraft.
The first of the two aircraft, which would be required to carry out intense surveillance, was handed over to Polish officials by Saab in a ceremony held earlier this month at Linköping, Sweden.
In addition, the US Air Force deployed four F-16 fighters to neighboring Poland on October 3 under the NATO Air Policing mission. The F-16s were sent from the 52nd Fighter Wing at Spangdahlem Air Base in Germany to the Powidz Air Base in Poland.
"Operating from forward locations allows US Air Force Airmen to live, train, and operate alongside European counterparts while enabling NATO's collective defense capabilities," the USAFE release noted. "This capability is critical for a timely and coordinated response, if and when called upon."
Not just that, the Pentagon announced earlier this week that the potential sale of an Integrated Air and Missile Defense Battle Command System to Poland for an estimated US$ 4 billion price has received approval from the US State Department.
Poland had asked to purchase phase two of a two-phase program for the command system equipped PATRIOT Configuration-3+ with modernized sensors and components to upgrade its air defenses. The Pentagon said the sale would include 93 of the system's engagement operation centers, 175 fire control network relays, and other related equipment.
Contact the author at sakshi.tiwari9555 (at) gmail.com