The US Air Force (USAF) is close to deploying its first electric 'flying car' for ferrying passengers or freight under its Agility Prime program in 2023.
Agility Prime is an ambitious USAF program that seeks a highly modular electric vertical-takeoff-and-landing aircraft (eVTOL) for various purposes such as logistics and evacuation.
The USAF plans to introduce these eVTOLs by conducting a series of demonstrations so that its airmen and the public become familiar with this concept. The proposed fiscal 2023 budget has requested $3.6 million in Agility Prime's first procurement funds to buy five eVTOL aircraft as per DefenseNews.
So far, the program has 66 potential uses, including infiltrating and exfiltrating special operations forces (SOF) and rescuing downed aviators or other personnel from behind enemy lines, which could be a dangerous mission for traditional choppers.
According to Lt Col John Tekell, who leads the Agility Prime program for AFWERX, a Technology Directorate of the US Air Force Research Laboratory, the initial acquisition could begin next year.
Agility Prime's first real-world uses would probably involve supporting test and training ranges and other cargo transportation tasks. However, it could eventually play a role in wars.
eVTOLs For USAF's Agile Combat Employment Concept
The USAF is particularly interested in how eVTOLs could help the service rapidly set up bases in a conflict zone as part of its Agile Combat Employment (ACE) concept.
ACE is an operational concept developed to meet the increasing challenge from anti-access/area denial (A2/AD) capabilities fielded by near-peer adversaries like China and Russia.
According to American military experts cited by DefenseNews, ACE involves leveraging networks of well-established and austere air bases, multi-capable airmen, pre-positioned equipment, and airlift to rapidly deploy, disperse and maneuver combat capability throughout a conflict zone.
Overseas US bases are vulnerable to the threat of thousands of ballistic and cruise missiles from China and Russia. For instance, China can strike the US military facilities located in the first and second island chains of the Western Pacific.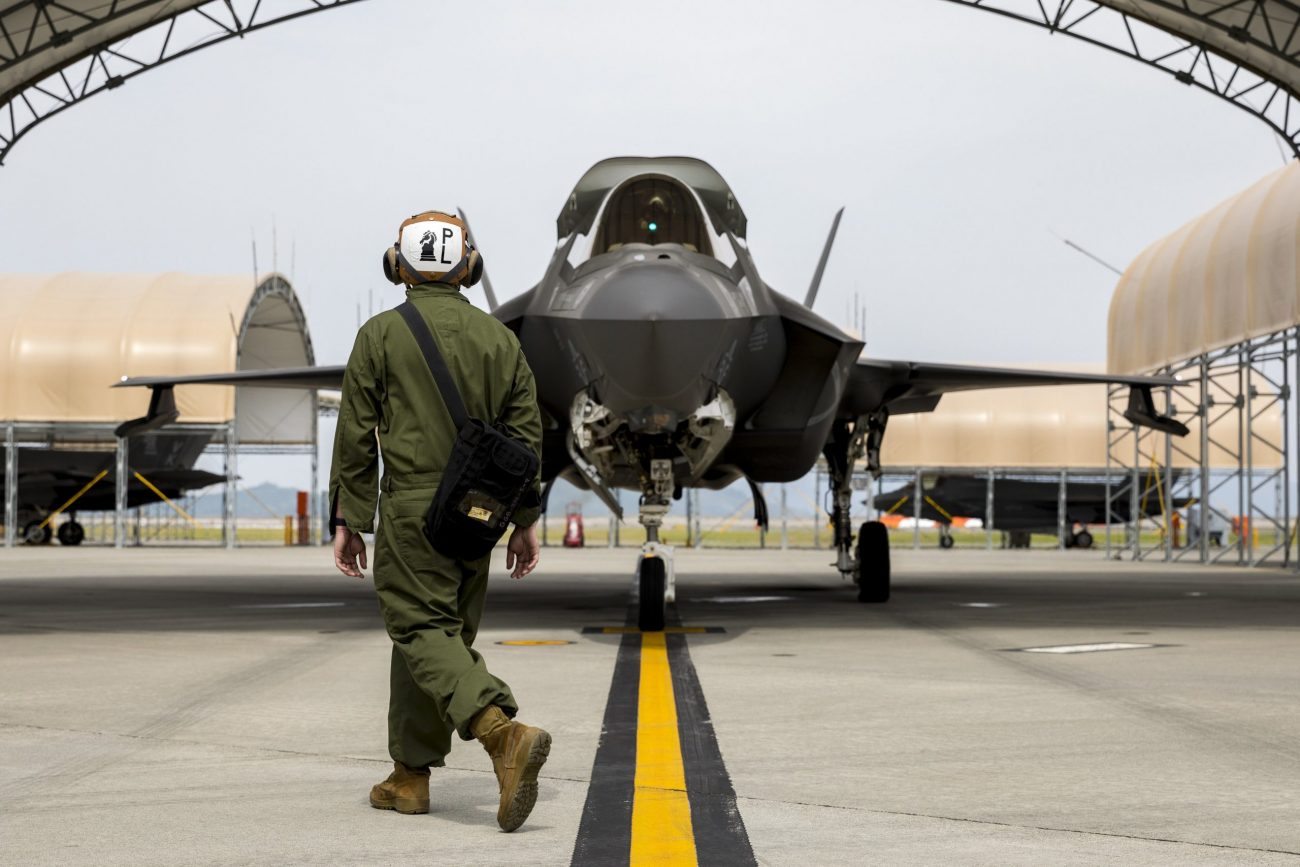 "Moving parts in a base around quickly, sometimes it might require a transformative vertical lift because those airfields that need to be moved may be significantly damaged," Tekell was quoted as saying by Defense News. They "may not have runways anymore. They may not have roads anymore," he continued.
While in the past, the USAF may have used legacy platforms like helicopters or tilt-rotor aircraft to move equipment or supplies around when roads or other infrastructure were unusable.
However, in the future, Agility Prime's eVTOLs can perform these tasks in a more straightforward and more fuel-efficient way, according to Tekell. And it would be much economical than a traditional helicopter, "orders of magnitude less … in both procurement and operations and maintenance," he said.
The ongoing Ukraine war has highlighted the importance of ACE, where Ukraine's Air Force has been able to keep the Ukrainian airspace contested, despite being outnumbered by the Russian Air Force.
Russia boasts massive ballistic and cruise missiles that can strike any part of the world. Recognizing this threat, the Ukrainian fighter pilots adopted flexible tactics like keeping the aircraft on the move from one airfield to another and flying difficult flight paths to reduce the chance of the enemy catching them on the ground.
Agility Prime Aims To Prevent China From Controlling eVTOL Supply Chain
Apart from ACE, the Agility Prime program aims to develop and accelerate the commercial market for advanced air mobility aircraft and create a domestic industry and supply chain to support their development and production.
It is an effort to prevent China from poaching away this emerging market from the US as it did with the consumer drone market, with most of the world's drone supply chain has moved to China.
In 2020, USAF's then-assistant secretary for acquisition, Will Roper, had admitted the failure of the Pentagon to take measures to seize the commercial drone market, leaving the US vulnerable to supply-chain risks.
"The Pentagon didn't take a proactive stance on it, and now most of that supply chain has moved to China," Roper had said to a group of reporters. "We probably could have kept part of the market here and not have the current security issues when someone wants to use a foreign-made drone at an air force or service event."
The USAF currently has contracts with 14 companies to produce full-scale aircraft that could be used for Agility Prime, including Lift Aircraft of Austin, Texas, and Beta Technologies of Burlington, Vermont.
In March, two USAF pilots became the first airmen to fly an electric aircraft with military airworthiness when they took to the skies in Beta's ALIA aircraft. While, Lift's Hexa aircraft also appeared in this year's edition of the Emerald Warrior exercise at Hurlburt Field, Florida.
While the USAF is still in the process of figuring out how to spend its initial procurement funds, Tekell has said that the service will consider any company that can reach the necessary technical and manufacturing requirements and looks at whether those aircraft's capabilities would fulfill the variety of mission sets the USAF could need.
He said it would "definitely not be a single company" that will get one Agility Prime contract since the USAF is interested in promoting the growth of the eVTOL industry and supply chain in the US.