Vesna Vulovic, a 22-year-old flight attendant, was not where she was supposed to be on January 26, 1972. She was flying on a DC-9 plane at 33,330 feet above Czechoslovakia (now the Czech Republic). Her itinerary got mixed up with that of another stewardess by the same name, and she ended up on the wrong route.
An explosive device went off while flying over the city of Srbska-Kamenice. The DC-9 had ripped apart, and the wreckage, along with its 28 passengers, plunged for three minutes through the sky before colliding with a snowy slope.
Vulovic's fall was later judged to be the highest that humanity has ever experienced without a parachute. Barring her, the remaining 27 passengers and staff members aboard the JAT Yugoslav Airlines Douglas DC-9 were dead.
Her parents were told at the hospital that, despite the fact that she had life in her body, she would not survive. Her skull was fractured and bleeding, both of her legs were damaged, and three vertebrae were crushed.
Vulovic was in a coma for up to a month (accounts differ) before becoming temporarily paralyzed from the waist down. She did, however, make a near-complete recovery and returned to work with JAT in a desk position.
Doctors told her what had happened two weeks after the accident and handed her a newspaper to read the story, but she had lost all memory of the event due to amnesia.
"I was broken, and the doctors put me back together again," she told the New York Times in 2008. "Nobody ever expected me to live this long." However, she never regained any memory of the incident or her subsequent rescue.
#OTD in 1972: JAT Flight 367, a DC-9, is bombed by Croatian terrorists over Sebnitz (E. Germany), 27 aboard die. Aircraft broke apart and wreckage crashed in Czechoslovakia. Flight attendant Vesna Vulović was the sole survivor after the jet fell from about 33330 ft/10160 meters. pic.twitter.com/Tw2TrONHIj

— Air Disasters #OTD by Francisco Cunha (@OnDisasters) January 26, 2022
It's still unknown how Vulovic managed to survive the collision. There have been previous cases of aircrews plunging from great heights, but none came close to 30,000 feet. During World War II, however, a Soviet airman bailed out from a height of around 22,000 feet and was cushioned by snow. A combination of trees and snow interrupted the landing of one member of a British bomber crew who dropped around 18,000 feet.
Vesna Vulovic lived a full normal life after this accident, her celebrity status, notwithstanding. She died in Belgrade at the age of 66 in 2016, as reported by BBC at the time.
What Happened To The DC-9 Plane?
On January 26, 1972, Vulovic was assigned to the DC-9-32 YU-AHT, which was operating as JAT Yugoslav Airlines Flight 367 between Stockholm and Belgrade, with stops in Copenhagen and Zagreb. Surprisingly, it appears that Vulovic shouldn't have been on the flight in the first place, according to claims that she was assigned to the five-person crew due to a mix-up with another flight attendant with a similar name that day.
The DC-9 took off from Copenhagen in the afternoon on a busy route. Air traffic controllers tried to contact the plane but received no answer. The East German ATC was alerted about the situation and continued to track the plane when it entered Czechoslovak airspace before the radar contact became more noticeable and eventually vanished.
Onboard Flight 367, a suspected bomb detonated. The airliner disintegrated into three halves and crashed near the village of Srbská Kamenice in what is now the Czech Republic, close to the East German border.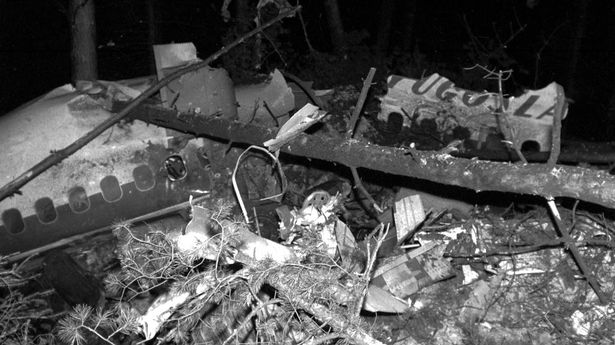 Surprisingly, Vulovic was found alive, trapped by a food cart in the jet's center or tail sections, depending on accounts. She had plummeted 33,330 feet — or 6.31 miles — to the ground, according to the official accident report.
The tailpiece had landed in a densely forested area that was also snow-covered, softening the impact even more. Vulovic was still conscious despite having a fractured skull, two crushed vertebrae, a broken pelvis, two broken legs, and multiple broken ribs. Her calls for aid were heard in the dark by a woodsman who was part of the rescue squad.
Who Bombed Vulovic's Airplane?
The cause of the JAT explosion is also a bit of a mystery. Officially, this was blamed on a device planted in the luggage hold during the layover in Copenhagen.
Vulovic later recalled: "I saw all the passengers and crew deplane [at Copenhagen Airport]. One man seemed terribly annoyed. It was not only me that noticed him either. Other crew members saw him, as did the station manager in Copenhagen.
I think it was the man who put the bomb in the baggage. I think he had checked in a bag in Stockholm, got off in Copenhagen, and never re-boarded the flight. The last thing I remember is boarding the plane by the rear door and seeing a few women cleaning the plane."
Some Croatian nationalists, accused of carring out more than 100 terrorist attacks in in Yugoslavia between the 1960s and 1980s, were ultimately held responsible. In a phone call to a Swedish newspaper, an anonymous Croatian nationalist claimed responsibility for the attack, but no arrests were made.
Years after the incident, a Czech aerospace journal published an article suggesting that Czechoslovak air defenses may have mistakenly shot down Flight 367.
Investigative journalists in Germany proposed a similar theory, claiming to have obtained documents from the Czech Civil Aviation Authority indicating that the airliner was most likely destroyed at low altitude as it attempted a forced landing after flying close to a sensitive military facility storing nuclear weapons.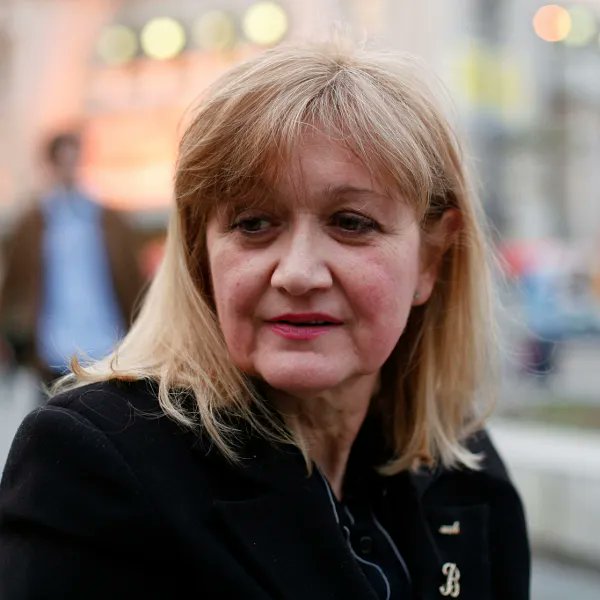 According to another account, on this specific airliner, a terrorist cell known as Ustashe had planted a strong device. The Ustache was a far-right Nazi group in Croatia that was linked to more than two dozen terrorist operations against Yugoslavia following World War II.
Vulovic, on the other hand, achieved instant superstar status as a result of the tragedy, earning a position in the Guinness Book of Records in 1985. Even a folk song was written in her honor by Miroslav Ilic, one of Serbia's most popular recording artists.