The Financial Action Task Force (FATF) has decided to keep Pakistan on the "grey list" till June for failing to act on six key parameters.
Prior to the decision, the global agency had held a three-day meeting to review the progress made by Islamabad in terms of measures taken by its government against money-laundering and terrorist financing.
How Did Then-IAF Chief Dhanoa Break The Balakot News To India's NSA Ajit Doval?
At the end of the meeting, however, it was decided that Pakistan needed to work further on three of 27 recommendations proposed by the Paris-headquartered FATF, and would continue to figure in the grey list till June.
What IS FATF?
Also known by its French name, Groupe d'action financière (GAFI), FATF is an intergovernmental organization that was founded in 1989. The anti-money-laundering watchdog was established on the initiative of the Group of Seven or G7 bloc in order to tackle money-laundering.
The role of the organization became even more prominent in the aftermath of the 9/11 terror attacks, and it expanded its operations while including terror financing under its scope of influence.
The global watchdog maintains two lists — a blacklist and a grey list, with the former comprising nations which are deemed non-cooperative in the global effort to curb money-laundering and terror-financing.
On the other hand, the grey list includes nations that present significant risks of money laundering and terror-financing, but have shown the potential of committing to working closely to address their deficiencies.
The FATF is working to guard against the money laundering and terrorist financing risks linked to Virtual Asset Service Providers (VASPs). We have issued guidance to help detect suspicious activity. See more here➡️ https://t.co/q3k5sIxS7Y #FollowTheMoney pic.twitter.com/4UupOc03Zh

— FATF (@FATFNews) February 25, 2021
So, why does Pakistan continue to be on the grey list?
1. Pakistan's Inability To Check Money-Laundering
Pakistan is among the 18 countries to have figured in the grey list due to its failure to tackle terror financing. This has certainly come at huge economic costs to the Islamic nation, with foreign firms far more cautious about investing in it.
However, while it has been reported that Pakistan has worked towards the mandate set by the FATF, it is deemed insufficient for the agency.
In an online press briefing from Paris, FATF President Marcus Pleyer said that while Pakistan had made "significant progress" there are "serious deficiencies" in mechanisms to put a plug on money-laundering and terrorism financing.
Pleyer said a deadline has been set for Pakistan and has urged it to address the concerns "as quickly as possible".
"Pakistan will remain under increased monitoring as serious deficiencies remain related to terror financing. While Pakistan has taken important steps, there are 3 important points from 27 action points remaining to be acted upon," said Pleyer.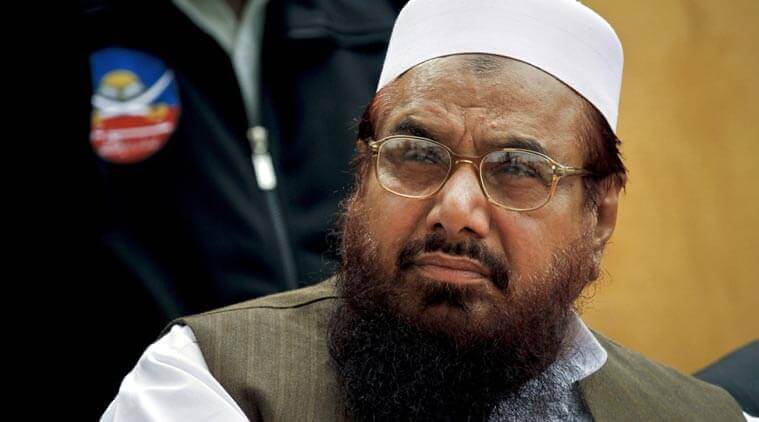 2. Failure To Take Action Against Terrorists
One of the important reasons why the FATF has refused to take Pakistan off the grey list is due to the nation's failure to take action against all the UN-designated terrorists. They include criminal masterminds like Jaish-e-Mohammed (JeM) chief Masood Azhar, Lashkar-e-Taiba (LeT) founder Hafiz Seed, and Zakiur Rehman Lakhvi, the LeT's operational commander.
Azhar, Saeed, and Lakhvi are the most-wanted terrorists in India for their involvement in numerous terrorist acts, including the 26/11 Mumbai terror attacks and the 2019 bombing of a CRPF bus in Jammu and Kashmir's Pulwama.
3. Pak Decision To Acquit Daniel Pearl's Killer
In the aftermath of the 9/11 US attacks, Wall Street Journal reporter Daniel Pearl had traveled to Pakistan to work on stories about militant groups. In 2002, he was kidnapped and beheaded by terrorists in Karachi. Four people including the principal accused, Omar Saeed Sheikh, were acquitted by the Pakistan Supreme Court recently.
With the United States and a host of other nations already criticizing the acquittal, FATF perhaps found Pakistan's performance in tackling terrorist acts unsatisfactory, and hence tightened the noose around Islamabad.
4. Pakistan Not In Good Books of France
According to reports, France has taken exception to Pakistan's position in the aftermath of the Prophet's cartoon controversy. Last November, the Islamic country had witnessed a huge protest demanding that Islamabad sever diplomatic ties and boycott French products. Demonstrators trampled on images of the French president and burned French flags.
As per reports, many European nations had submitted their opinions to the FATF against Pakistan and its failure to cater to the conditions proposed by the global watchdog.
"Some European countries, especially the host France, had recommended to the FATF to continue to keep Pakistan on the grey list and had taken the position that not all points had been fully implemented by Islamabad," according to a PTI report. 
5. Pakistan Inching Closer To Black List?
FATF's "blacklist" currently includes two nations— North Korea and Iran— however, if things go the way they are, there is room for more.
Last year, Pakistani federal minister Hammad Azhar, who is responsible for leading the nation's effort to implement the FATF roadmap, had said that the chances of Islamabad's status being downgraded to the blacklist were slim.
However, on February 25, Pleyer said something in contrast to Azhar's statement. According to him, the risk of Pakistan being put on the blacklist had not passed, and therefore, he urged the nation to continue working on outstanding action to fix its financial monitoring mechanisms.
Follow EurAsian Times on Google News