The Russian Ministry of Defense, for the very first time, claimed shooting down an American GLSDB-guided missile in Ukraine. 
"Air defense systems intercepted eighteen HIMARS multiple rocket launchers and one GLSDB guided missile in a day," the report said.
This GLSDB has been jointly developed by Boeing and the Swedish Saab, which added a rocket engine to the bomb and adapted it to be launched from ground systems, Ria wrote.
The GLSDB is a ground-launched variant of the air launch GBU-53/B Small Diameter Bomb (SDB). The SDB, in turn, is a 250 lb glide bomb with a range of 93 miles that features a 36 lb (16 kilograms) AFX-757 high explosive warhead. The GLSDB has a slightly shorter range of  62 miles.
The GLSDB can be fired using a multiple-launch rocket system (MLRS) like HIMARS. Once the rocket reaches a pre-calculated altitude, the SDB separates from its rocket motor and deploys its wing to glide to the target.
The bomb follows a predefined course to hit the target from any desired direction, using high or low angles of attack. The SDB can fly around terrain to hit targets safeguarded by terrain.
Military expert Alexei Leonkov explained to RIA Novosti that Ukraine needs GLSDB to move HIMARS multiple launch rocket systems further from the front line, where they are vulnerable to the Russian army.
Speaking about the advantages of the bombs, in addition to the increased range, Leonkov noted the high accuracy of hitting stationary targets at a lower cost compared to the HIMARS shells available with Ukraine. In addition, the GLSDB is capable of small maneuvers in its flight path.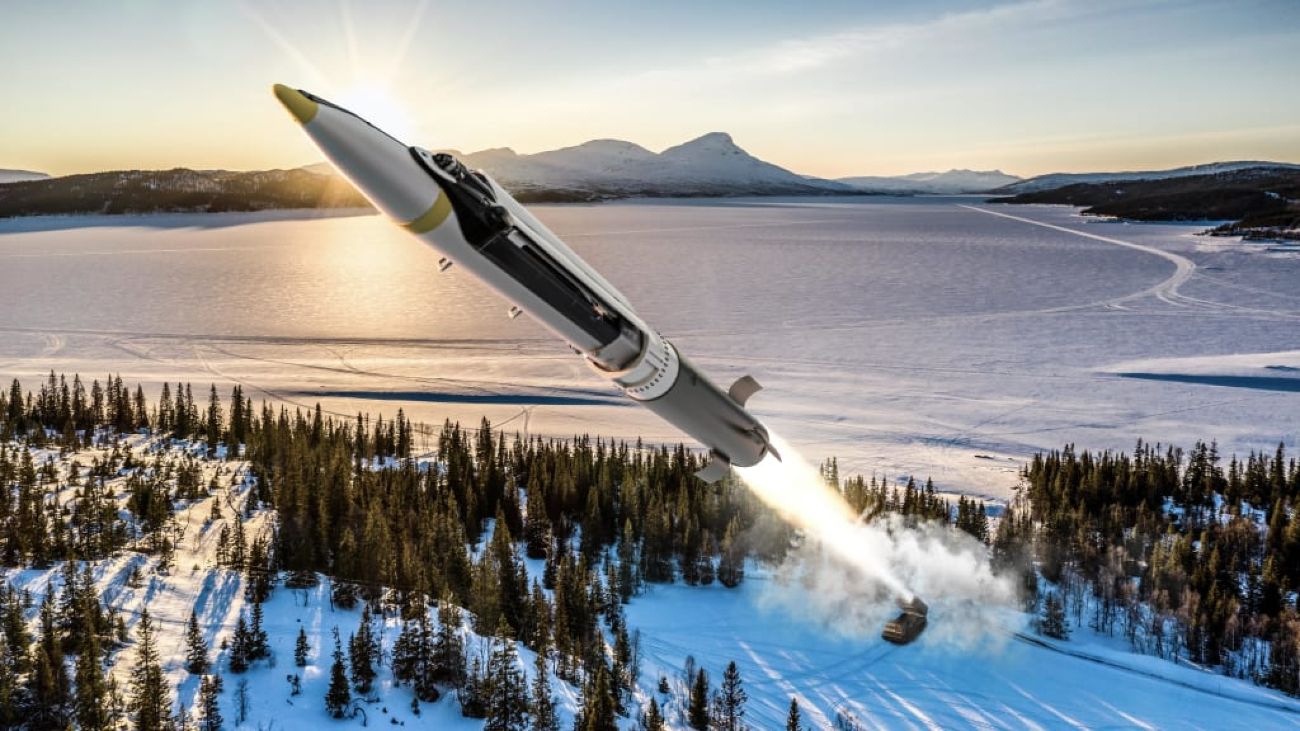 The Russian Armed Forces have not yet encountered such ammunition on the battlefield, but the ability to deal with such objects is built into the Tor-M2 and Pantsir -S1 air defense systems, Leonkov concluded.
Earlier, the former Commanding General of US Army Europe, Ben Hodges, said, "GLSDB would reduce sanctuary for Russians. Life is about to start getting very uncomfortable for the Russian navy, air force, and ammunition handlers on Crimea, along the 'land bridge'… and hopefully soon for repair crews on Kerch Bridge."
According to an Indian military expert, Russia is now achieving greater success at annihilating HIMARS systems than earlier after the increased deployment of its 120-kilometer range Tornado-S MLRS systems, which expose HIMARS systems to counter-battery fire.
Mail EurAsian Times at etdesk (at) eurasiantimes.com
Inputs By Ria Novosti