China is hosting its most significant diplomatic event of the year, gathering over 1,000 leaders from nearly 150 nations to mark the 10th anniversary of President Xi Jinping's Belt and Road Initiative (BRI).
The two-day event opened on October 17, with Xi's keynote address slated to project China as the alternative to the United States for global leadership with the theme "High-Quality Belt and Road Cooperation: Together for Common Development and Prosperity."
Leaders from Global South and all parts of the world have gathered in Beijing to attend the event, including those from Africa, the Middle East, and Asia, the first-ever major event hosted by China after the three-year COVID-induced shutdown experienced by the Asian dragon.
At a time when propaganda by China on its importance in geopolitics is at its peak, it would be worthwhile to look at an example from Nepal and its experience with BRI under China's manipulative 'Debt Trap' diplomacy.
Nepal's Pokhara Airport Project Helped Chinese Companies
A New York Times investigation into Nepal's tryst with the airport project in Pokhara, the Himalayan nation's second-largest city, is a case in point on how BRI is terrible for the developing nations that get trapped with the sweet talk by China.
The NYT report on October 16 noted that the expensive Pokhara airport was mainly built by Chinese companies and financed by Beijing. It provided a windfall for Chinese Communist Party-owned firms but has left Nepal with an economic albatross around its neck.
Nepal, under a Communist regime headed by charismatic Prachanda, has been saddled with debt to Chinese creditors and would be caught in the debt trap for years to come, the report has noted.
While the Pokhara airport project was a diplomatic victory for China, unilaterally declaring the construction as a BRI project for Xi's signature infrastructure campaign globally, Kathmandu outrightly rejected the designation of airport construction as a BRI program.
China Forced Nepal
Nepal has targeted the construction of Pokhara airport at least since the 1970s, seeing to place the city on the global tourism map. Still, it has witnessed stalling of the project for decades due to the nation's political turmoil, bureaucratic red tape, and funds crunch.
China manipulated the dire situation that Nepal was in to force its own ambitious BRI program on Kathmandu, essentially to increase its influence umbrella over the Himalayan nation and to project itself as an alternative to the US globally.
Nepal was a major attraction for China given the former's historic close ties with India, with whom the Nepali people share a cultural bond and is emerging as a challenger to CCP's hegemonic ambitions in the Asian region.
It was also an opportunity for Xi, who had doled out a whopping US$1 trillion in loans and grants to developing nations under the BRI, to project the success of his BRI vision.
Yet, China's overseas propaganda for its BRI and its hegemonic ways to push smaller, poorer nations into its debt trap has faced severe criticism globally for its poor quality work and unrealistic and unreasonably high costs, burdening nations with massive debt.
This includes nations such as Sri Lanka, where it has taken over the Hambantota seaport for 99 years, forcing Colombo to part with control as it faced a severe economic crisis and defaulted on loan repayments.
"The Pokhara airport highlights the pitfalls for countries that import China's infrastructure-at-any-cost development model, which spins off money for Chinese firms, often at the expense of the developing country," the NYT report said after interviewing several individuals connected with the airport project and reviewing thousands of pages of documents.
Chinese Firms Fleeced Nepal With Inflated Costs
China's CAMC Engineering, the construction arm of CCP-owned conglomerate Sinomach, has been accused of dictating business terms to Nepal to maximize its profits and to protect its own and Beijing's interests while dismantling any Nepali oversight on its work.
CAMC Engineering has imported building materials and machinery from China for the Pokhara airport work, packing the infrastructure with Chinese security gadgets and industrial technology, through which it can carry out surveillance from a remote location, posing a huge security risk to Nepal and tourists and visitors to the city.
The Pokhara airport project is currently unviable for Nepal due to the low number of tourists visiting that city and the region it caters to. Still, this project has burdened Nepal with a significantly inflated price tag and no capacity to repay the loans to Chinese lenders.
This could mean a repeat of the Hambantota seaport experience for Sri Lanka, meaning China could take over the airport out of Nepal's control soon if Kathmandu fails to repay the Chinese debt.
Why Pokhara Airport Got Into China's Debt Trap?
Pokhara is at the foothills of the Himalayas and could emerge as a tourist draw due to the region's natural beauty in Nepal, attracting trekkers to the Annapurna mountains, which boasts at least ten tall peaks to conquer.
It was in 2011 that China agreed to lend Nepal money for the Pokhara airport project. However, even before bidding began, the Himalayan finance minister signed a memorandum of understanding to support CAMC's proposal.
This meant only Chinese firms could bid for the airport work. CAMC bid for the work with US$305 million, which was estimated to be twice the cost that Nepal had estimated for the project. This bid faced criticism and raised Nepali politicians' ire, who called the price outrageous and the tender to be rigged. This forced CAMC to revise the cost, bringing it down to US$216 million and reducing the bid cost by one-third.
In 2016, a 20-year agreement was signed between China and Nepal, under which a quarter of the final bid amount was to be given as an interest-free loan. Kathmandu borrowed the remaining amount from the Export-Import Bank of China at two percent interest. Nepal was to begin repayment only in 2026, but construction began a year after the Chinese loans to Nepal were approved.
Pokhara Project Doomed From The Beginning
One of the local engineers hired for the construction told NYT that CAMC began the airport work much before recruiting domain experts, and the work done by the Chinese firm did not meet international standards.
Citing the example of the 8,200-foot runway construction, the engineer said CAMC had no documentation to show it had done a soil test before the runway was laid. This could mean the runway could "become bumpy or littered with cracks and potholes" and become unsustainable.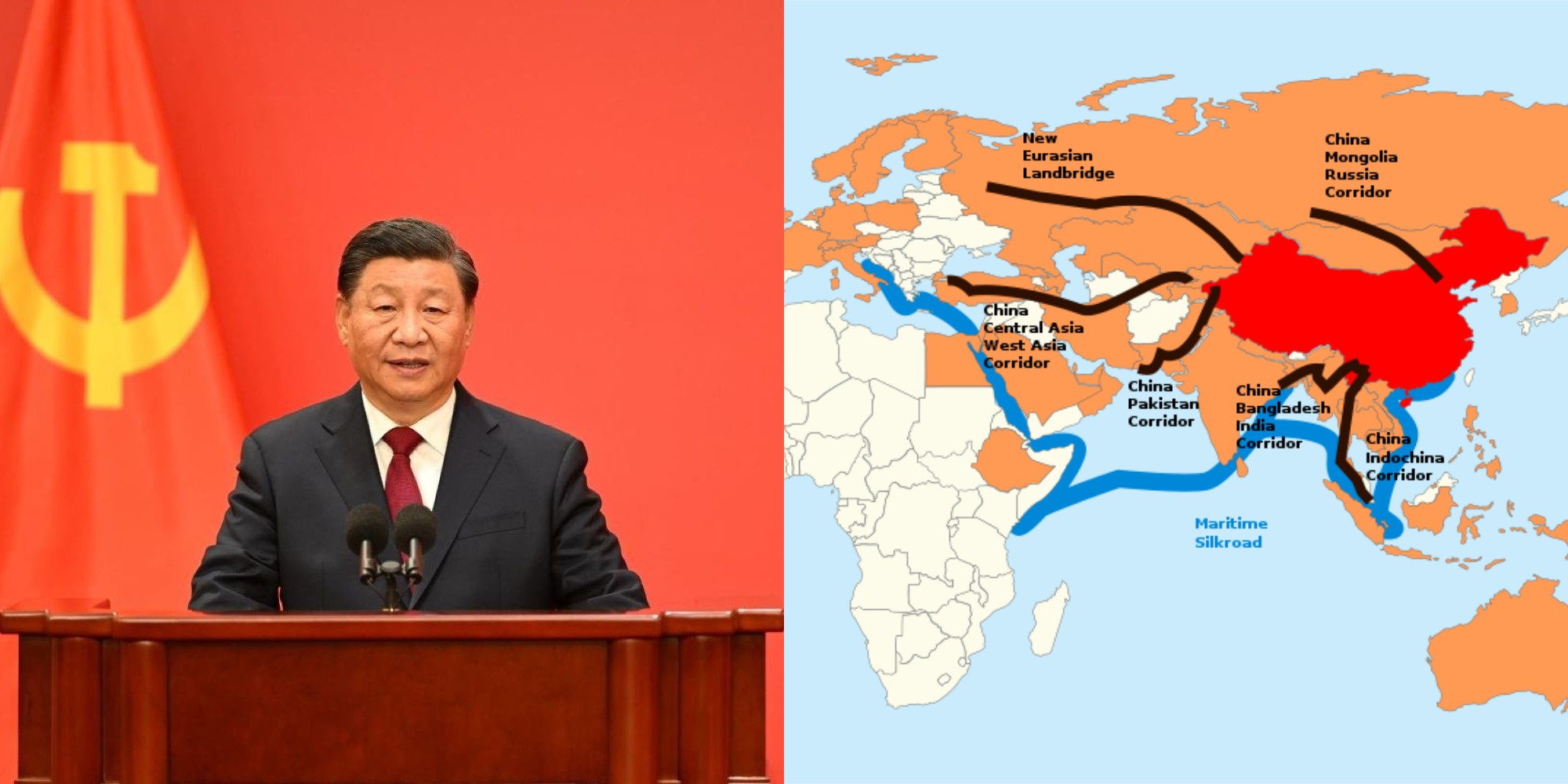 This engineer had experience working on projects of a global scale in the preceding decades, including in Saudi Arabia and Qatar, where he was building soccer stadiums for the 2022 World Cup. He came to work for the Pokhara project because it was big for his homeland, Nepal, and the city where he did his schooling.
The engineer also pointed out other loopholes in the airport construction. CAMC had designed the airport drainage system without accounting for Pokhara's rainfall data or the airport site's sloping topography, which are international standards to follow in such big infrastructure projects. When he questioned these destructive practices, CAMC sidestepped him to deal directly with the Nepali aviation authorities and ignored the red flags he raised.
The Export-Import Bank of China appointed China IPPR International Engineering as a consultancy to track quality, safety, and construction deadlines. However, it instructed them to ensure Nepali authorities "were satisfied" with CAMC's work.
Thus, both the construction company and the consultancy were subsidiaries of Sinomach. Later, CAMC acquired IPPR. The same Chinese company performed the Pokhara airport's construction and oversight.
An IPPR official quoted by NYT said his bosses in China instructed him not to scrutinize CAMC's work too closely. "We were told that our job was only to ensure that the project produced an airport and not a chicken farm." The words for airport and chicken farm sound similar in Mandarin.
NC Bipindra is a 30-year veteran in journalism specializing in strategic affairs, geopolitics, aerospace, defense, and diplomacy. He has written extensively for the Times of India, New Indian Express, Press Trust of India, and Bloomberg News. He can be reached ncbipindra (at) gmail.com