The latest Starlink space mission successfully launched 53 more broadband mini communications satellites into low earth orbit (LEO), SpaceX announced on Friday.
Deployment of 53 Starlink satellites confirmed

— SpaceX (@SpaceX) June 17, 2022
The Falcon 9 booster rocket was successfully launched from the Kennedy Space Center at Cape Canaveral in the US state of Florida at 12:08 Eastern Daylight Time (EDT).
SpaceX said the second stage successfully separated on schedule and the first stage was landed safely and was successfully retrieved for the 13th time.
It was the first time that a first-stage Falcon 9 booster had been used and retrieved 13 times, the company added. Following the successful launch, SpaceX has so far fired 2,706 Starlink internet satellites into orbit, according to Space Flight Now.
Earlier,  SpaceX has fired a number of employees who took part in writing and distributing a letter about its chief executive Elon Musk, the New York Times reported on Friday.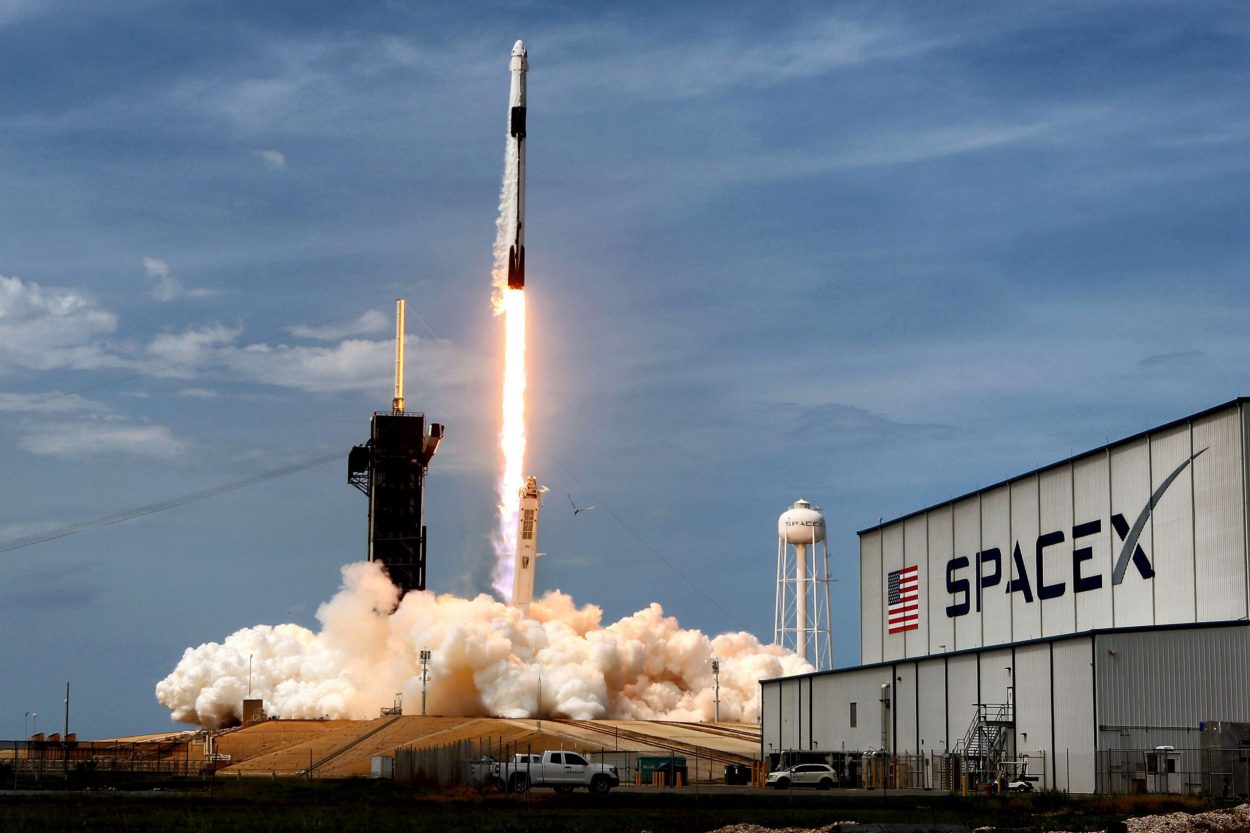 The letter first appeared on Wednesday denouncing Musk's public activities, particularly on the social media platform Twitter, and accused him of being a frequent source of distraction and embarrassment, the report said.
The employees who wrote the letter called on the company's management to rein Musk in, the report said.
SpaceX had fired some of the employees who organized to write the letter the next day after it appeared in public. The newspaper said in the report it obtained an email from SpaceX's President and Chief Operating Officer Gwynne Shotwell, who said that the company is investigating the issue and had already terminated a number of people.
"We have too much critical work to accomplish and no need for this kind of overreaching activism," Shotwell said in that email.
It is unclear how many people have been fired and the company did not provide comments on the situation, the report said.
Musk has offered to buy Twitter for $44 billion and take the company private, away from the New York Stock Exchange, and promote free speech rather than the current practice of censoring users.
But like many dealings of the outspoken billionaire, the Twitter acquisition itself has been riddled with controversy, with Musk demanding that the company be absolutely transparent with the number of fake accounts on the site and that its employees work on-site instead of from home.