The recent incident of South Korea's F-35A fighter jet, which was forced to make a belly landing earlier this month, was caused due to a bird strike on its left engine, announced South Korean Air Force after conducting a preliminary joint probe with the US. 
A follow-up inquiry into the actual cause of the mishap will be conducted. The Air Force also stated that a team of US experts will visit South Korea to conduct a thorough investigation into the technical elements of the incident, including why the plane's aviation electronics system and landing gear failed, reported Yonhap News Agency. 
The Air Force further requested that local media avoid reporting "speculation-driven" stories on the cause for the belly landing, presumably due to the sensitivity of the situation, as several other countries operate the sophisticated stealth aircraft model. 
As Eurasian Times previously reported, a South Korean F-35 pilot was forced to perform a "belly landing" during a training exercise owing to a malfunction in the aircraft's avionics system on 4 Jan. This was the latest in a string of mishaps for the stealth aircraft after a British F-35 tumbled into the sea following a failed takeoff from HMS Queen Elizabeth in the Mediterranean last year.
South Korea had ordered 40 F-35A fighter jets for its Air Force under a $6.4 billion contract announced in 2014. The South Korea Air Force's 17th Fighter Wing operates the F-35 out of Cheongju Air Base.
A Cause For Concern?
In 2019, an F-35 fighter jet, assigned to the Japan-based Marine Fighter Attack Squadron 121, collided with a bird during takeoff.
Although the details of the damage were not revealed, military authorities categorized the collision as "Class A," meaning the F-35B fighter jet suffered at least $2 million in damages. In 2018, a similar event occurred with an F-35A, although no damage was reported.
According to the Department of Defense's Partners in Flight program, which aims to protect migratory and resident birds on DoD lands, the Air Force, Navy, and Marine Corps record up to 3,000 bird strikes every year, which it refers to as "Bird/Wildlife Aircraft Strike Hazard" (BASH). 
The majority of these impacts cause little damage to the aircraft or injuries to the crew, but a small number cause significant damage.
According to the 28th Bomb Wing Public Affairs Office at Ellsworth Air Force Base, bird strikes killed 36 American airmen, wrecked 27 US Air Force aircraft, and cost the service approximately a billion dollars between 1985 and 2016. 
The military, however, have an option to employ a range of techniques to lessen the BASH danger, including habitat clearing, firearm culling, and the deployment of propane-powered sound cannons to drive birds away, if they have an idea of the species involved and their habits.
In 2018, Ellsworth Air Force Base, home to a collection of B-1 bombers, in South Dakota deployed an automated bird deterrent system – unique guns meant to keep the animals away – to combat the threat presented by birds.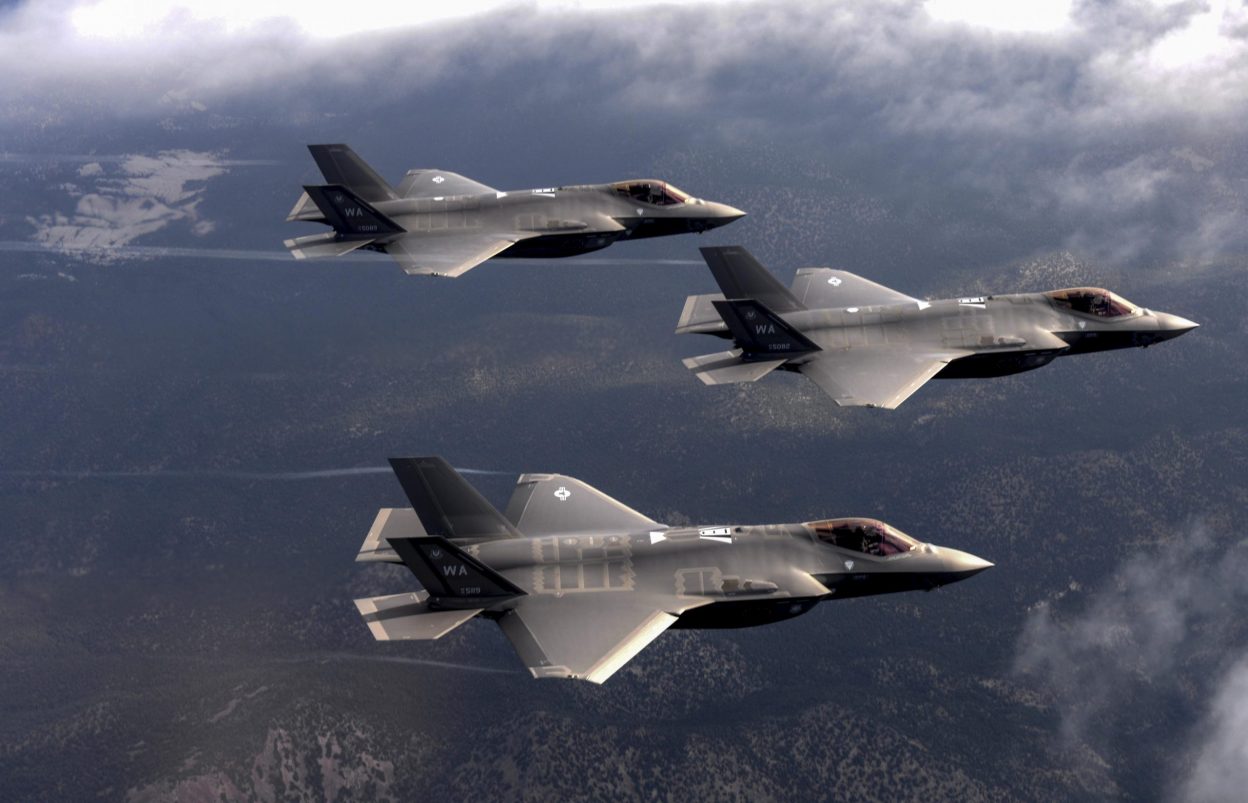 F-35 Lightning II
The F-35 Lightning II joint strike fighter (JSF) is a stealthy, supersonic multirole fighter built by Lockheed Martin Aeronautics Company for the United States Air Force, Navy, and Marine Corps, as well as NATO and US allies as program partners.
In July 2006, the aircraft was designated the F-35 Lightning II. The F-35A is a conventional take-off and landing aircraft (CTOL); the F-35B is a short take-off and vertical landing (STOVL); and the F-35C is a carrier variant (CV).
The landing gear is flanked by two parallel bays where weapons can be housed. Two hardpoints in each weapons compartment can be used to carry a variety of bombs and missiles. Northrop Grumman Electronic Systems developed the advanced electronically scanned array (AESA) AN/APG-81 multi-function radar. The AN/APG-81 AESA is an integrated multifunction array with a radio frequency component.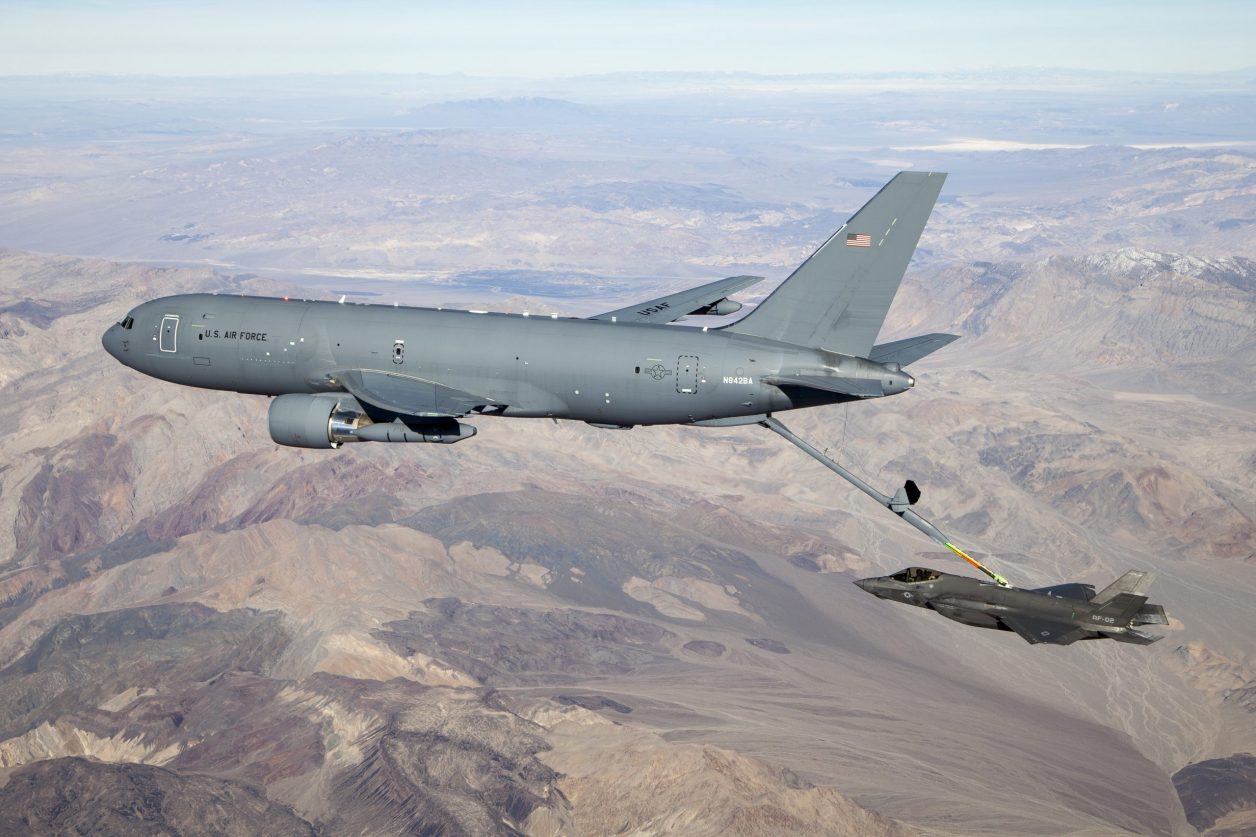 Lockheed Martin Missile & Fire Control and Northrop Grumman Electronic Sensors and Systems collaborated on the JSF electro-optical system. Lockheed Martin's electro-optical targeting system (EOTS) offers long-range detection and precision aiming in conjunction with Northrop Grumman's DAS (distributed aperture system) thermal imaging system.
To save structural weight and assembly complexity, the wingbox section merges the wing and fuselage sections into one component. To decrease radar signal, the leading and trailing edges of the wing and tail have similar sweep angles.
The fuselage and canopy have angled sides. The vertical tails are canted at an angle, and the canopy and weapon bay doors feature a sawtoothed seam.