After Russia invaded Ukraine, the NATO alliance sprung into action and announced that it was deploying the NATO Response Force (NRF) to secure its eastern flank. In line with that commitment, it has now reinforced the Bulgarian defense with stealth fighter jets.
On April 6, four F-35 fighter jets from the Royal Netherlands Air Force landed at Graf Ignatievo Air Base near Plovdiv, Bulgaria to protect the skies alongside the Bulgarian Air Force for April and May.
The fifth-generation fighter aircraft will reinforce NATO's collective reaction to Russia's invasion of Ukraine, as authorized by a Bulgarian government resolution and based on a Netherlands offer to NATO.
For the first time, F-35 aircraft from the Netherlands have been deployed to Bulgaria as part of the alliance's improved air policing mission, which integrates with NATO's expanded vigilance activities in the airspace of its eastern allies.
Bulgaria had flagged a risk to its security along with Estonia soon after Ukraine was attacked.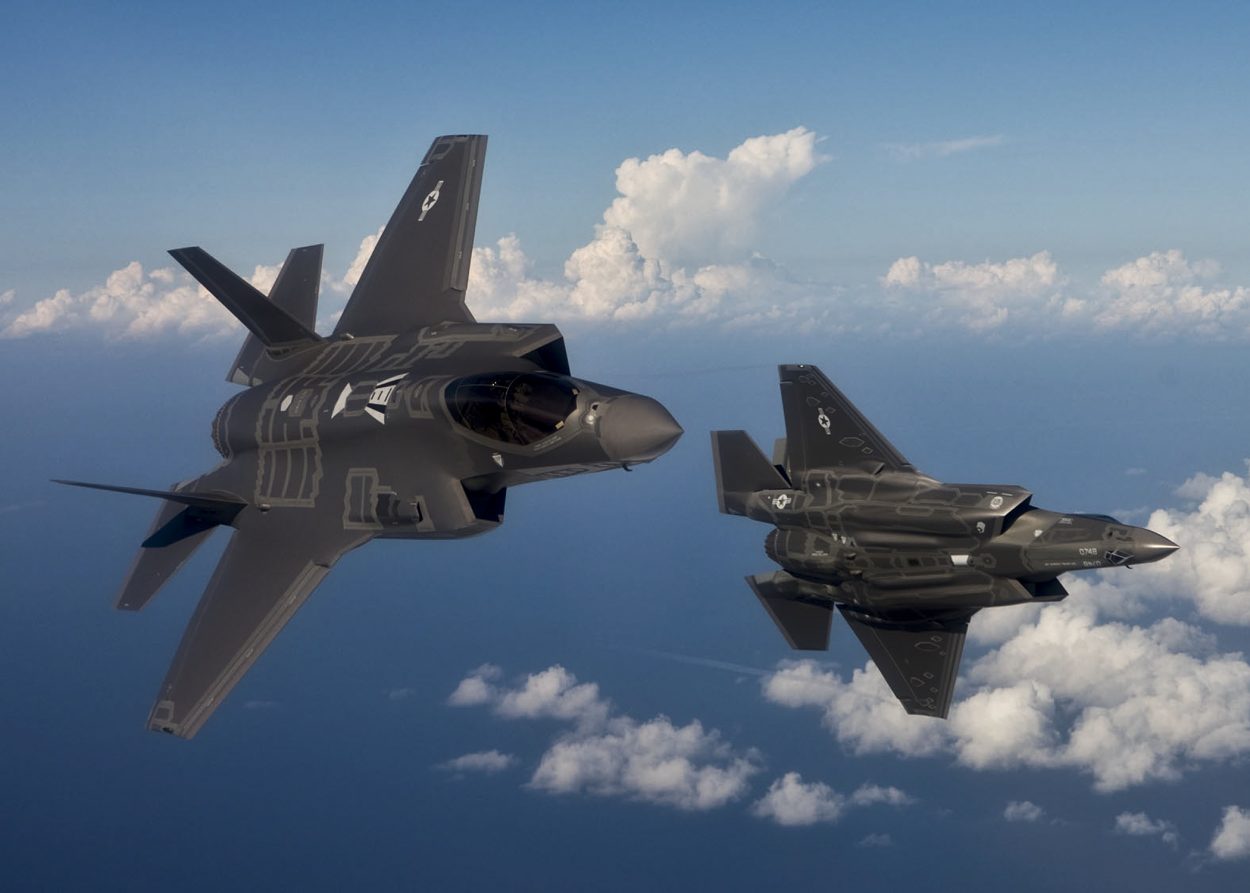 After Russia annexed Crimea, NATO allies decided to launch the 'Enhanced Air Policing Mission' (eAPdefense) in 2014 to reassure members on the alliance's eastern border. Several allies have since partnered with Bulgaria's Air Force on a rotating basis to support this mission.
The current Royal Netherlands Air Force deployment supports the mission's reinvigoration by providing modern air capabilities, demonstrating a strong and capable military posture to deter and protect.
"Participating jointly with our colleagues from the Royal Netherlands Air Force in the implementation of the air policing mission with F-35 fighter jets and Bulgarian MiG-29 fighter jets is in the interest of the capabilities of NATO's eastern flank countries, including the Republic of Bulgaria, to ensure air sovereignty", said the Commander of Graf Ignatievo Air Base, Brigadier General Nikolay Rusev.
"However, the contribution of our joint activities is far greater: it is about building and strengthening our mutual trust as NATO allies, adds to the exchange of professional experience, and helps expand our capacity for interaction should such a need arise ", he added.
Four RNLAF (??) F-35 fighter jets are on their way to Bulgaria (??).

They are deployed to the country to contribute to the defence of NATO airspace. pic.twitter.com/QP7YED6KUO

— Aerospace Intelligence (@space_osint) April 6, 2022
"It is important NATO allies stand together and I am proud that we can bring our F-35s to Bulgaria and support our ally in safeguarding the Bulgarian airspace together", said Lieutenant Colonel Guido Schols, Commander of the Netherlands F-35 detachment at Graf Ignatievo.
Within NATO's eAP framework, there are numerous air policing missions, with the Baltic and Southern Air Policing missions aimed at combating Russia in the east and the Icelandic mission doing the same in the north.
Echoes of Ukraine war in Europe
Though NATO states have been supplying military aid to Ukraine, they have refused to enter the war or provoke Russia to escalation. However, NATO has vowed to protect "every inch of NATO territory" for which it has unleashed its collective military might put up a united security front.
Ever since the war started in Ukraine, it has sent additional arm support to allies in East Europe to secure the eastern flank that lies close to the theater of war. NATO allies like Poland and Hungary even share a border with war-torn Ukraine, while Bulgaria inhabits the region along the Black Sea.
U.S. to provide Stryker army company to NATO battlegroup in Bulgaria https://t.co/VoeUdNUggF pic.twitter.com/jxx80SHarr

— Reuters (@Reuters) March 19, 2022
Earlier in March, Bulgarian Prime Minister Kiril Petkov had announced that the US had agreed to supply a Stryker motorized infantry unit to Bulgaria's battle group as part of NATO's effort to fortify its eastern flank following Russia's invasion of Ukraine.
A few days ago, the US State Department also approved a potential F-16 aircraft and accompanying equipment sale to Bulgaria under the foreign military sale (FMS) route. The approval came in response to the Bulgarian government's request for the purchase of four F-16 C Block 70 and four F-16 D Block 70 fighter jets.
JUST IN: US Approves F-16 Jets Sale to #Bulgaria , includes up to 8 F-16 C and D Block 70 aircraft, estimated cost of $1.6 billion

— Joyce Karam (@Joyce_Karam) April 4, 2022
The purchase, as and when it goes through, will allow the Bulgarian Air Force to tackle present and future threats, as well as deploy the fighter jets for patrol operations in the Black Sea region.
Meanwhile, the war in Russia has intensified even further in the Eastern part of Europe with the West pledging more military support for Ukraine. Ukraine anticipates that Russia is about to launch its next big assault in the region.
On the other hand, President Vladimir Putin has warned that Russia's military intervention in Ukraine is aimed at ensuring Russia's security and that its objectives will be met.
Russia has been resolute in its military action despite calls from all around the world to cease hostilities. The bloody war in Ukraine has brought Finland and Sweden close to the point of officially joining NATO, against Russian warnings that it would bring more instability to the already perturbed region.
The war in Ukraine is not expected to end shortly as neither side has been able to deal a decisive blow. Russian aggression has been met with stiff Ukrainian resistance which has slowed down its march. Even though NATO refused to militarily engage with Russia, its member states will be reinforcing Ukraine's and its defenses in the days ahead.