A $14 billion software upgrade, which is being installed on US F-35 fighter jets, is "immature, deficient and insufficiently tested," the Pentagon's testing office said in a report. 
The assessment, which is part of the Pentagon's annual report, said that the aircraft operators "identified deficiencies in weapons, fusion, communications and navigation, cybersecurity and targeting processes that required software modification and additional time and resources, which caused delays", according to Bloomberg. The report has not been made public yet.
The Lockheed Martin F-35 incorporates over 8 million lines of computer code. Software required to enhance its capabilities has been plagued by issues since upgrades began in 2020. According to the report, the US Defense Department's F-35 program office has adopted "process improvements to address software development issues".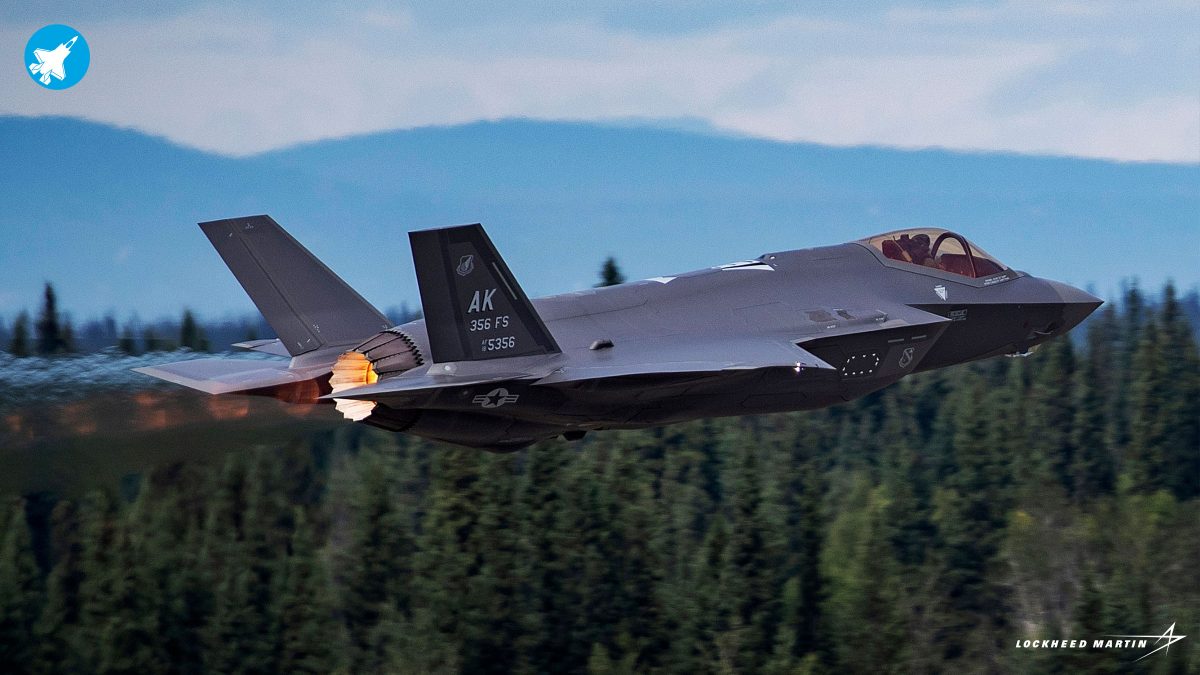 Laura Seal, the spokesperson for the Pentagon's F-35 program office, said in a statement that her office "delivers software on a warfighter-relevant timeline and our warfighters decide to take the software based on their review of the benefits of incorporating this software into their fleets." Feedback is used "to improve the way we deliver software," she added. 
The assessment supervised by new DoD testing director Nickolas Guertin made a scathing remark, saying that despite the fact that the upgrade effort was based around commercial "agile software" concepts, the program office "does not adhere to published best practices" and has "consistently failed to provide the capabilities specified in their master schedule".
It further claimed that the program has not appropriately financed teams to "adequately test, analyze data, or do comprehensive" check-up analysis "to ensure that unintentional defects are not embedded in the software prior to delivery."
Lockheed Martin has delivered more than 750 out of the planned 3300 jets to the United States and its allies, including South Korea, the United Kingdom, and Israel.
Technical Flaws And Upgrade Schedule
Last year, it was reported that the F-35 fighter jet is still plagued by 871 software and hardware flaws that could jeopardize readiness, missions, or maintenance. 
The Defense Department's costliest weapons system "continues to carry a large number of deficiencies, many of which were identified prior to" the development and demonstration phase, which ended in April 2018 with 941 flaws, Robert Behler, the director of operational testing said at that time. 
Behler stated last year that "the overall number of open deficiencies has not changed significantly since early 2018" due to "ongoing problems with initial software quality" in Block 4 and "limited lab and flight test capability, resulting in a high rate of problem discoveries" in testing and in the field.
Behler alleged the Block 4 process "is not working."  "It causes major delays in anticipated timelines and results in poor software quality with flaws." Software upgrades intended to add new features or correct flaws often resulted in stability issues.
To stay up with current threats, the F-35 program is undergoing a "Block 4" upgrade that will cost at least $12.1 billion and is aimed at rectifying prior shortcomings and offering new capabilities through 2026. The concept calls for upgrading some of the planes deployed to the US, the UK and Japan.
In 2021, only 10 of the 871 unresolved issues mentioned by Boehler were found to be "Category 1" vulnerabilities or critical flaws that could threaten pilot or aircraft safety or compromise mission effectiveness. In 2018, 102 such issues were detected among the 941 cases cited.
However, None of the ten existing flaws, according to Lockheed, are "1A" issues that could jeopardize pilot or aircraft safety, but rather are in "Category 1B," which the program office defines as having "a critical impact on mission readiness," training, or maintenance."
Among other findings, the testing office's latest report said that despite the fact that some cybersecurity issues have been rectified, testing last year revealed lingering vulnerabilities. The report also noted that the spare components are not being available when needed.