The talks about India procuring the F-35 fifth-generation stealth fighter aircraft from the US defense giant Lockheed Martin are in the "early stages," a US official recently said. This comes as Washington attempts to dissuade New Delhi from acquiring weapons from Russia. 
The Lockheed Martin F-35A Lightning II Joint Strike Fighter recently touched down at Bengaluru's Aero India 2023 in Yelahanka. Since then, there has been a general curiosity regarding "what its presence at the event symbolizes." 
The defense attache at the US embassy in India, Rear Admiral Michael L. Baker, stated that New Delhi was in the "very early stages" of deciding whether it wanted to purchase the next-generation fighter for its Air Force.
"Those discussions on the India side are still very early, so I would say it's far too premature to talk about that," Baker added. He further said the US-India defense partnership is essential to the Indo-Pacific strategy.
Group Captain TP Srivastava, a retired Indian Air Force officer, told the EurAsian Times, "For Indian needs, the F-35 is unsuitable due to cost and technological considerations." He added, "If I am the decision maker and F-35 was to be offered to me for free, I will not take it."
The F-35 is a powerful fighting machine, but it has an almost infinite list of flaws, including issues with its stealth coating, ejection seat, excessive vibration from its cannon, and even susceptibility to lightning strikes.
The ex-Indian Air Force pilot cited these key challenges and stated that the aircraft is completely unsuitable for the Indian Air Force's requirements.
In addition to the F-35 fighter jet, the US also sent its F-16s, Super Hornets, and B-1B bombers for the Aero India 2023 event, which took place from February 13 to February 17, 2023.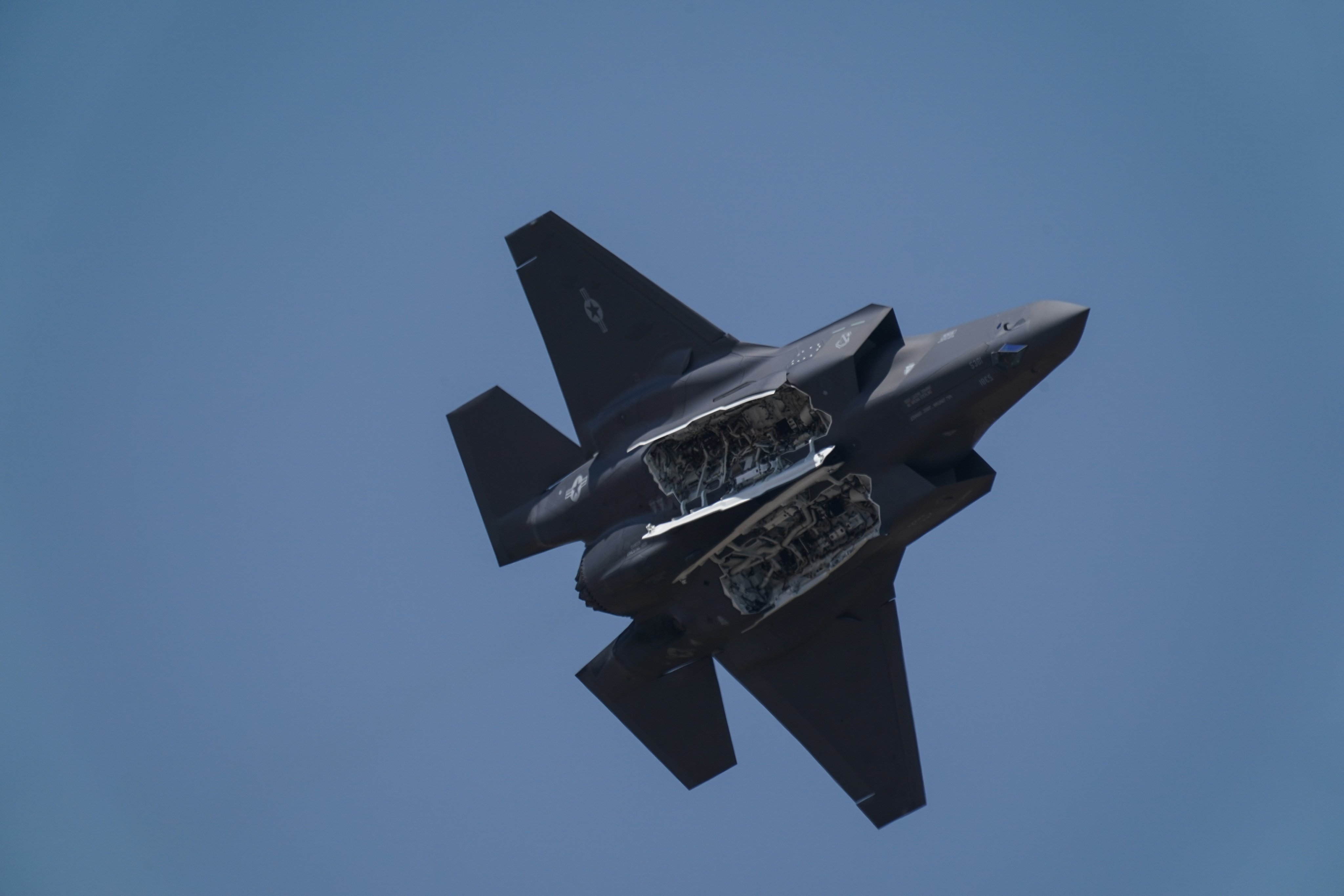 The American delegation at Aero India 2023 is believed to be the largest in the show's 27-year history, highlighting the expanding strategic partnership between the US and India.
Many experts believe that the F-35's presence is a ploy by Washington to lure New Delhi away from Russia, its largest military supplier and a longtime ally. 
In particular, this comes at a time when Boeing and the French firm Dassault Aviation are embroiled in a competition to provide fighter jets for the second aircraft carrier of the Indian Navy.
The manufacturer of the F-35 stealth fighter, Lockheed Martin, is also vying for the contract to provide 114 multi-role fighter aircraft to the Indian Air Force. The F-21, an upgraded F-16 built for India and unveiled at Aero India in 2019, is on the table.
Nitin J Ticku, defense specialist and managing editor of the EurAsian Times believes that a combo offer of Lockheed Martin F-21 and F-35 stealth fighters could be a sumptuous bait to pull India away from Russia. Remember, the Indian fighter aircraft contract is worth approximately a whopping $20B and I am pretty sure the US would try to win the lucrative contract.
In the past few years, the United States has authorized the sale of weaponry to India, totaling more than $6 billion. These deliveries include transport aircraft, helicopters including the Apache, Chinook, and MH-60, missiles, air defense systems, naval guns, and P-8I Poseidon surveillance aircraft.
Additionally, India aspires to increase domestic defense equipment production in partnership with international defense corporations to meet domestic demand and export advanced weapon platforms.
An Attempt To Lure India Away From Russia? 
With rising border tension with China and a long-standing rivalry with Pakistan, India has been aiming to upgrade its outdated fighter jet fleet to increase its air power. 
Most of India's military hardware, including that used by the army, Navy, and air force, is Russian. India, the only key US ally who did not expressly denounce Russia or support sanctions against it when it invaded Ukraine last year, defied pressure from its western partners to distance itself from Moscow.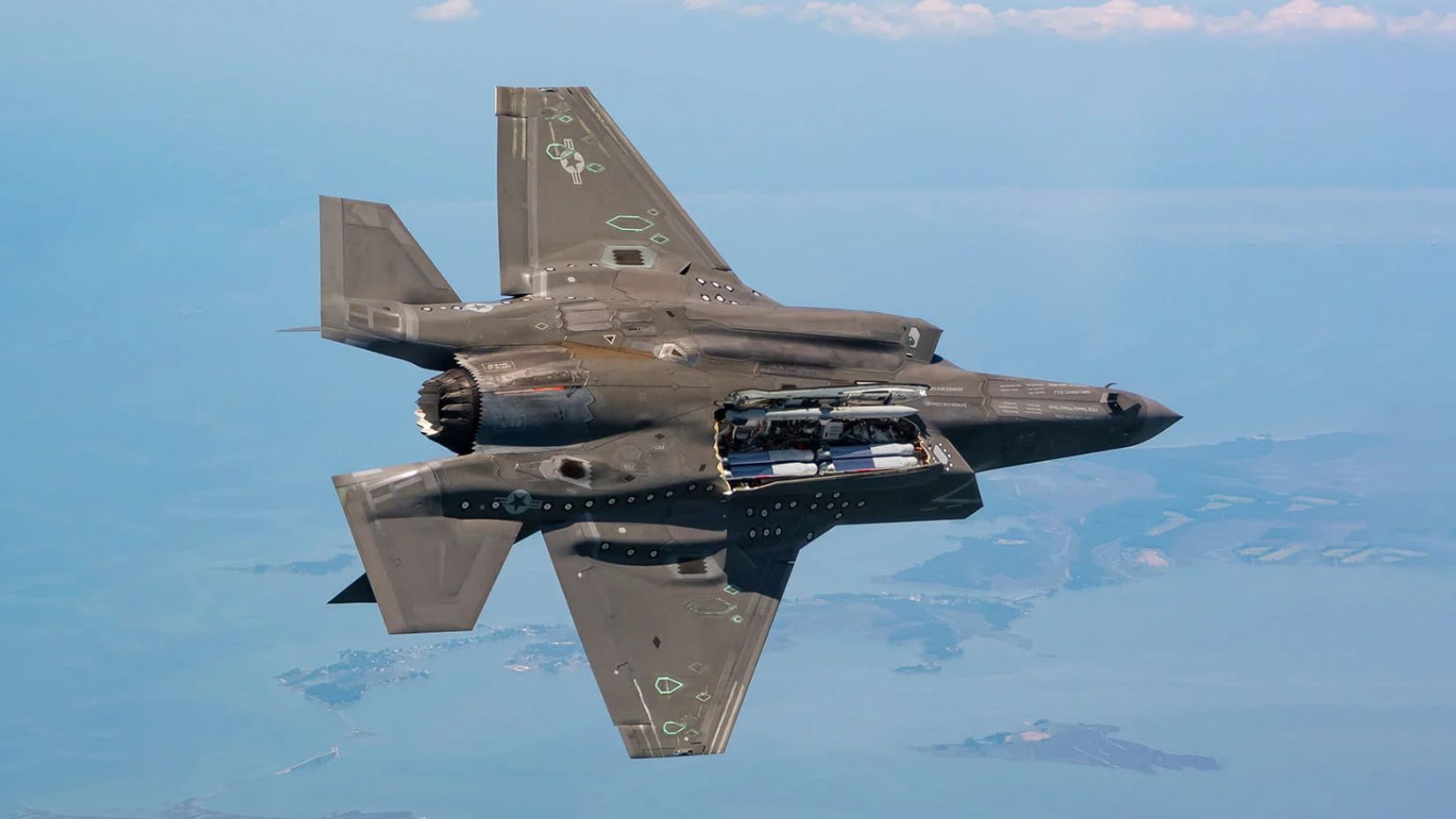 Yet according to reports, Delhi has been worried about Russian military supply disruptions brought on by the Ukraine conflict, particularly when tensions with China and Pakistan are rising.
Jedidiah P. Royal, Principal Deputy Assistant Secretary of Defense for Indo-Pacific Security Affairs, replied in response to a question regarding India's shift towards self-reliance under the flagship effort of "Atmanirbhar Bharat," saying this presents a "significant opportunity" for the US to partner more with India. 
Similarly, Major General Julian C. Cheater, the assistant deputy undersecretary for international affairs of the US Air Force, recently stated that Aero India was the perfect venue to display the most cutting-edge, capable, lethal, and interoperable weapons systems the US has to offer. 
Overall, the strong American presence there was a covert attempt to pique India's interest.