In a freakish incident that happened on the evening of Tuesday, 29th September, an F-35B Lightning-II operated by the United States Marine Corps (USMC) collided with a KC-130 tanker, the service reported.
#BREAKING A plane made an emergency landing in a farm field in Thermal just East if the airport. Early reports of 8 on board. It reportedly clipped another plane mid-air. We are live in scene wirh the early details. @KESQ pic.twitter.com/b4rDWJgoat

— Jake Ingrassia (@JakeKESQ) September 30, 2020
The mishap happened during mid-air refuelling, and the fighter jet crashed in the Imperial County, California. The pilot ejected in time and parachuted down to safety, and was picked up by emergency services.
The incident happened at around 1600 hours in the evening. The KC-130 managed to remain airborne after the collision, however, made an emergency landing near the Jacqueline Cochran Regional Airport in Therma, California.
The KC-130 is often used by the Marine Corps as a fleet tanker for its aircraft. The reasons for the crash are under investigation, reported the service.
"At approximately 1600 it was reported that an F-35B made contact with a KC-130J during an air-to-air refuelling evolution, resulting in the crash of the F-35B. The pilot of the F-35B ejected successfully and is currently being treated," the press release said.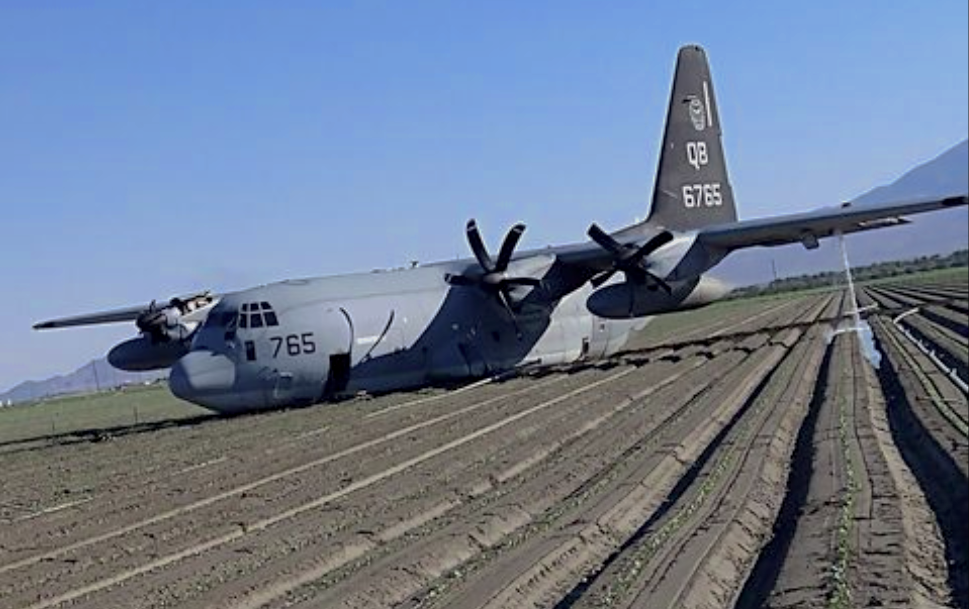 "The KC-130J is on deck in the vicinity of Thermal Airport. All crew members of the KC-130J have been reported safe. The official cause of the crash is currently under investigation. Updates will be provided as information becomes available," it added.