The F-15EX is an upgraded version of the F-15 Eagle air superiority fighter jet. The US Air Force received two F-15EX warplanes from US aerospace giant Boeing earlier this year.
---
In an official announcement, Boeing's vice president and F-15 program manager Prat Kumar said that "the flight proves the jet's safety and readiness to join our nation's fighter fleet".
"Our customer can feel confident in its decision to invest in this platform that is capable of incorporating the latest advanced battle management systems, sensors and weapons due to the jet's digital airframe design and open mission systems architecture," he added.
A fourth-generation combat plane, the F-15EX Eagle II is envisioned as a kind of "weapons truck" by the US Air Force as the aircraft is capable of carrying large munitions, a capability found missing on fifth-generation F-35 stealth jets.
A single F-35 jet can carry 6000 pounds (approximately 2700 kg) of munitions internally. On the other hand, an F-15EX can carry 30,000 pounds (14,000 kg) of munitions on its external pylons.
With its Advanced Missile and Bomb Ejection Rack (AMBER) system, the latter is capable of carrying as many as 22 onboard air-to-air missiles. In a combat situation, an F-35 can stealthily collect targeting data and pass it to the F-15EX to be acted upon and launch strikes.
This two-seater fighter jet is 19.45 m long, 13.05 m wide, and has a height of 18.54 m. The empty weight of this aircraft is 14,500 kg and it has a maximum takeoff weight of 37,000 kg. The aircraft can also launch hypersonic missiles, thus providing a great advantage in future near-peer conflicts.
The fighter jet has a great payload capacity and can be operated by one pilot as well. It can fly at a speed of Mach 2.5 which makes it the world's fastest fighter jet. The jet has a range of 1200 km, which enables it to strike deep inside enemy territory.
An Outdated Concept?
The USAF had earlier placed an order to procure over 140 F-15EX fighter jets. However, this was seen as the USAF's most poorly considered acquisitions in recent years. At a time when the power competition was increasing with each day, the acquisition was referred to as a cost-ineffective investment into a style of warfare, which is highly outdated.
Being a fourth-generation fighter jet, the F-15EX lacks many features such as stealth which are considered essential for operating effectively in a modern air combat zone. In other words, an F-15EX cannot survive against the modern surface-to-air and air-to-air weapons which are possessed by US' biggest arch-rivals like Russia and China, according to military analysts.
As the world sees the global proliferation of Russia's deadly S-400 missile system and the advent of the S-500, it is going to be very difficult for an F-15EX to fly in contested airspaces without facing active risks.
'US Should Invest in F-35 Instead'
A paper published by the Mitchell Institute for Aerospace Studies suggests that the US Air Force should scrap its plans for F-15EX program. It said that the service should instead focus on building more and more Lockheed Martin F-35As and other new stealth fighter jets.
Heather Penney, a former F-16 pilot and a senior resident fellow at the institute, said in her paper published on October 25 that the F-15EX Eagle II program is a "dead end" as it is based on outdated technology and will not suit the USAF in a high-end fight and nor will it save money over the F-35 program.
She claimed that the non-stealth F-15EX will only be playing a limited defensive role during modern air combat, at a time when the USAF already has fewer fighter jets in its inventory.
"Given this reality, funding limitations and modern mission demands, the Air Force should seek the soonest reasonable termination point for the F-15EX," Penney wrote.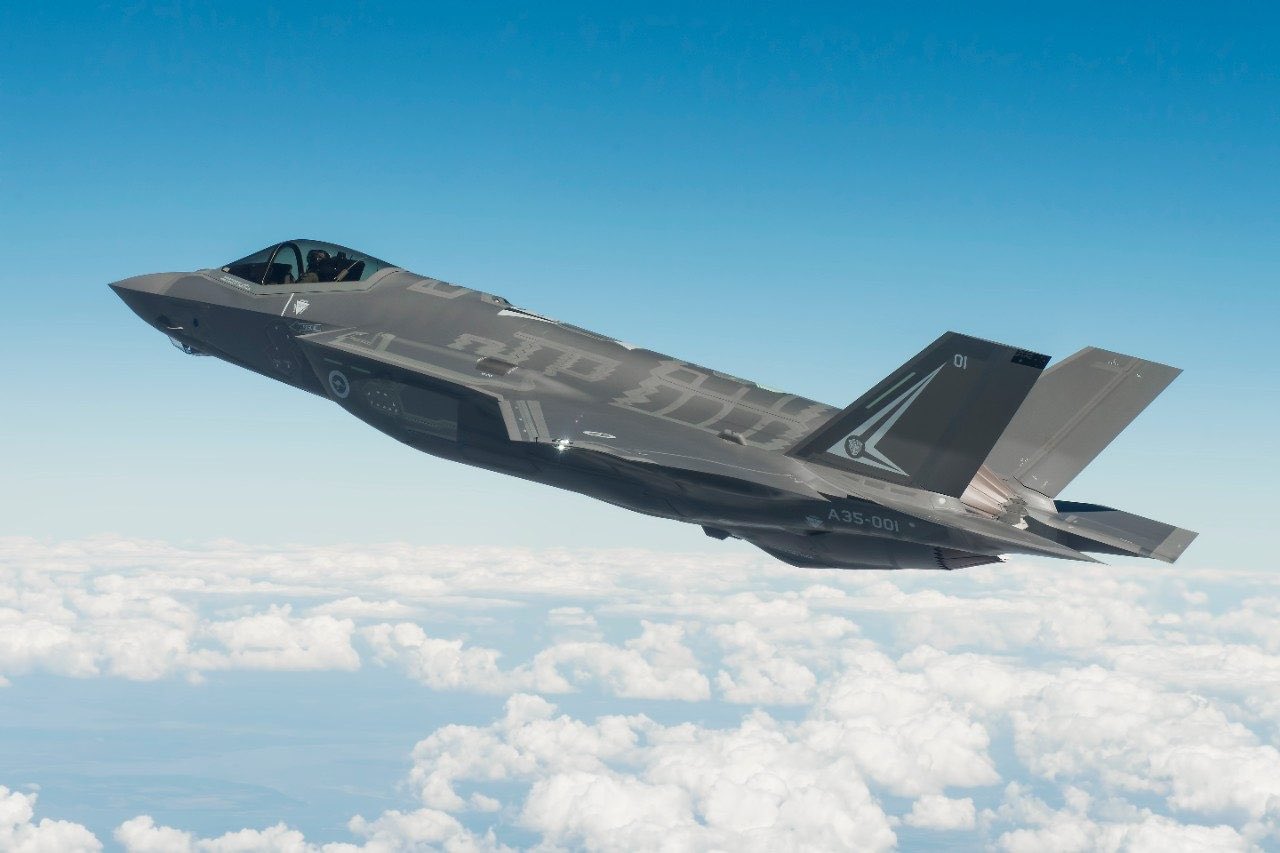 The defense policy expert said the Air Force should instead invest this money to boost the production of the F-35 jets and also for developing a new affordable, flexible and stealthy fighter jet.
This is going to be an addition to the highly talked about Next Generation Air Dominance (NGAD) program, which is likely to materialize in the 2030s, to which Penney said the Air Force "should commit wholeheartedly".
In highlighting the importance of deploying stealth fighter jets, Penney highlighted the recent experience of the US Air Force in Syria. The country had Russian-made S-400 surface-to-air missile systems and the US Air Force had to counter them by deploying their F-22 and F-35 fighter jets, she said.
Other rival nations such as Iran, China, and Russia will also field that or a similar air defense system which would require the US Air Force to deploy a fighter jet, which is more capable than a fourth-generation one.
"Any modern battlespace will require advanced stealth capabilities, just as the cost of entry", Penney said.
"In addition to pulling the plug on the F-15EX, Penney said the Air Force should completely divest its other F-15s — the C, D and E models — as well as the A-10 Warthog from its fleet. Those retirements should happen on a one-to-one basis as F-35s come online", she added.
She also urged the service to extend its legacy F-16s for providing air power in permissive environments and suggested that USAF retain and continue to modernize its F-22 Raptor till the time the NGAD and other fighter jet programs are capable of combat deployments.
There is not much information available about the US Air Force's experimental and secretive NGAD program. However, the service did confirm last year that it had designed, built, and flown a prototype.
When asked by Defense News about her expectations from the NGAD program, Penney responded by saying, "Range and payload". The Air Force is going to need a future fighter jet, that is capable of penetrating deep into enemy territory and has enough firepower for destroying mobile or difficult targets, Penney explained.
"Trying to hit targets from a distance won't cut it", she added. "It does not make sense to build a standoff force that would strike targets from a distance…It's simply too expensive. It's not operationally effective. You must have penetration and … be a stand-in force whenever you execute … prolonged combat operations."
A capability gap in the US Air Force's fighter force would provide China the opening it is seeking for quickly and decisively seizing Taiwan. The Mitchell Institute has various defense contractors as part of its financial backers, including Boeing and Lockheed Martin. The institute clarified that this report was not funded by any particular contractor.