The disagreement between Airbus and Dassault Aviation over "division of labor" has apparently stalled the joint program to develop Europe's sixth-generation fighter, called the Future Combat Air System (FCAS).
On January 26, the head of Dassault Aviation stated that talks with Airbus' German arm have failed, which could jeopardize the project. "We still have difficulties with Airbus. It's not always easy to negotiate with the Germans," Dassault Chief Executive Officer Eric Trappier noted at a news briefing in Paris.  
Airbus and the Dassault are in talks over the jet's next development phase. The FCAS is supposed to enter service in 2040. 
In 2017, Germany and France announced plans to build FCAS and the core of this concept is Next Generation Fighter (NGF), which would eventually replace France's Rafales besides German and Spanish Eurofighters by 2040. Spain has also joined this initiative.  
Now, it appears that major European aerospace corporations are squabbling over who will lead the FCAS program. According to Trappier, Airbus must accept that "expertise will be in France rather than elsewhere," and that "Dassault will be the leader."
Dassault Aviation, which has manufactured Rafale and Mirage fighter jets, is quite experienced when it comes to the design and development of aircraft. It has worked on generations of airplanes since the 1950s. 
The Eurofighter Typhoon was the result of a collaboration between BAE, Leonardo, and Airbus. But now, Airbus is looking for a more equitable position in a successor aircraft while forming a new partnership.
Similarly, Dassault would not want to play a second fiddle given its recent successes with the export of Rafale jets. The company has just signed a massive deal of 80 fighter planes with the United Arab Emirates. Not to mention its agreements with Greece, Croatia, and an add-on order from Egypt earlier in 2021.
If a collaboration on FCAS fails, Trappier said Dassault has a backup plan. While he ruled out a partnership with the United Kingdom, he also said that negotiations with the country's suppliers on a future European fighter are over. He claimed that Airbus does not share his vision of how the plane's development should be organized.
BAE Systems, Europe's biggest military company, has also strived to develop a rival warplane, the Tempest, and has enlisted the help of Italy's Leonardo and Sweden's Saab.
FCAS Program & Challenges Ahead
Called a 'system of systems', FCAS would incorporate a wide range of air combat programs, including drones, sensors, and remote carriers in order to create a truly aerial defense interconnected network. The cornerstone of this venture is the Next-Generation Fighter (NGF). 
The FCAS program, which will comprise crewed and uncrewed systems, is expected to cost $120 billion, therefore France and Germany want to share the cost as widely as possible. However, Spain's inclusion, which joined the program in 2019, could alleviate some future financial concerns.
Each country has designated an industrial coordinator — Airbus will represent Germany, Indra Systems from Spain, and Dassault from France. The FCAS is believed to be notable for its cooperation and collaboration among the participating countries, as their efforts are crucially significant to the project's success. However, it appears that their industry partners still lack a firm structure for collaboration.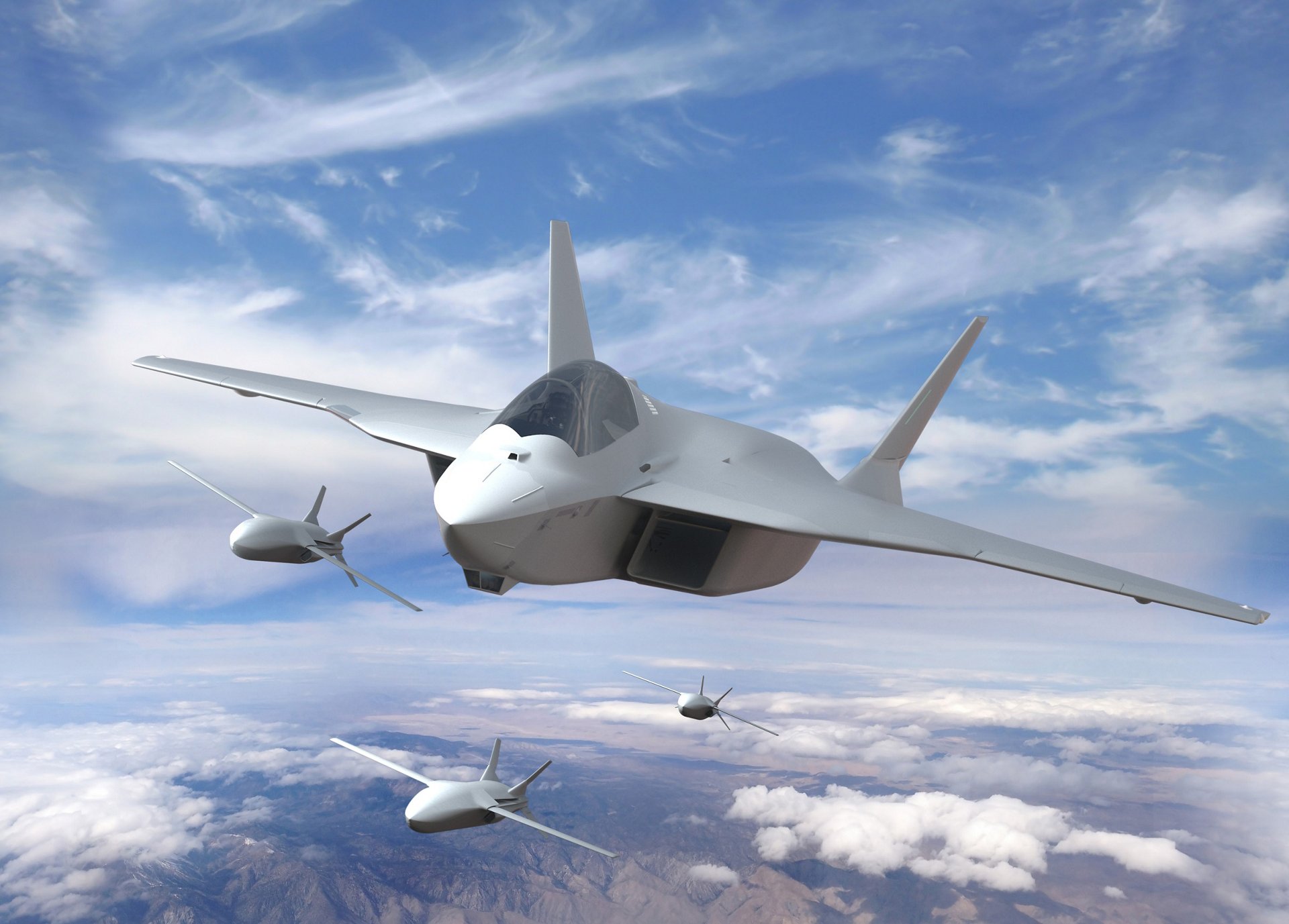 This is not the first time these major aerospace companies are fighting for their dominance in the program. Last year, it was reported that France and Germany are at odds in two of seven areas of cooperation.
One point of contention was intellectual property rights, with France alleging that Germany's defense industry seeks access to French technology, which Germany rejects. The two countries appear to be at odds over payment splits, the precise job description of the fighter, and even Germany's absence from combat missions abroad.
Moreover, Trappier also suggests that Germany's possible acquisition of nuclear-capable US fighter jets as part of a long-standing NATO pact is also impacting the project. 
With France and Germany still at loggerheads, the future of FCAS looks bleak, at least for the time being. The project could even collapse sooner or later if the stakeholders fail to reach a common ground.