German Eurofighter Typhoons recently intercepted Russian Su-30 Fighter jets in international airspace over the Baltic Sea, announced the German Air Force on November 25. 
In addition to the Su-30 fighter plane, the German Air Force also spotted the Russian IL-20 aircraft. In the last few days, the service identified several Russian military aircraft heading toward Kaliningrad in international airspace. 
"Quick Reaction Alert (QRA) was alarmed twice in the last few days by NATO. Several aircraft of the type IL-20 and SU-30 could be identified, flying towards Kaliningrad in international airspace," according to a statement posted on Twitter by Team Luftwaffe. 
Gleich zweimal wurde die ?? #QRA in den letzten Tagen durch die @NATO alarmiert. Mehrere ??Flugzeuge vom Typ IL-20 und SU-30 konnten identifiziert werden,
die im int. Luftraum Richtung Kaliningrad flogen. #VAPB #WeAreNATO pic.twitter.com/v7Qp2Y5KBH

— Team Luftwaffe (@Team_Luftwaffe) November 25, 2022
The Air Force did not specify how many fighter jets were scrambled to intercept the Russian jets. The German Eurofighter Typhoons are currently undertaking NATO Air Policing missions out of Amari Air Base in northern Estonia.
The enhanced air policing mission is an element of the measures implemented after Russia annexed Ukraine's Crimean peninsula in 2014. It keeps fighter aircraft and crews on alert, ready to react to potential airspace violations.
Following Russia's invasion of Ukraine, NATO allies have also been concentrating on expanding their air policing missions. On November 25, four Eurofighter Typhoon aircraft from the Italian Air Force landed at Mihail Kogalniceanu Air Base in Romania. 
Similarly, six F-18s from the Spanish Air Force also touched down at Fetesti Air Base in Romania on the same day. These fighter aircraft are deployed to carry out NATO's air policing mission to protect the Black Sea coast. 
In a recent statement, NATO Spokesperson Oana Lungescu said that the Alliance has continued to bolster its eastern deterrence and defenses in response to Russia's attack on Ukraine. 
The efforts, according to Lungescu, include bolstering their air defenses with additional fighter jets and surveillance aircraft on patrol, more ground-based air defenses, and ships with air-defense capabilities at sea. 
In a training exercise on November 23, the French MAMBA surface-based air and missile defense system successfully repelled a simulated air attack by Allied warplanes. 
The MAMBA has been enhancing NATO's Integrated Air and Missile Defense (IAMD) system since it was deployed in Romania in May 2022. Allied fighters from various nations took part in the routine test of the system.
This includes Turkish F-16s, Spanish Eurofighters currently stationed in Bulgaria, US E/A 18G Growler electronic warfare aircraft, and French Navy Rafale fighters flying from the aircraft carrier Charles De Gaulle.
Germany Offers To Deploy Eurofighters To Poland
On November 15, two individuals were killed in a missile strike in Poland's southeast. According to Polish authorities, the incident was most probably triggered by Ukrainian air defense aiming to intercept a missile launched by the Russian military.
Following the missile explosion, Germany offered to send Eurofighter Typhoons to increase air policing over Poland. The Defense Ministry spokesman Christian Thiels said, "this can happen tomorrow if Poland wants it."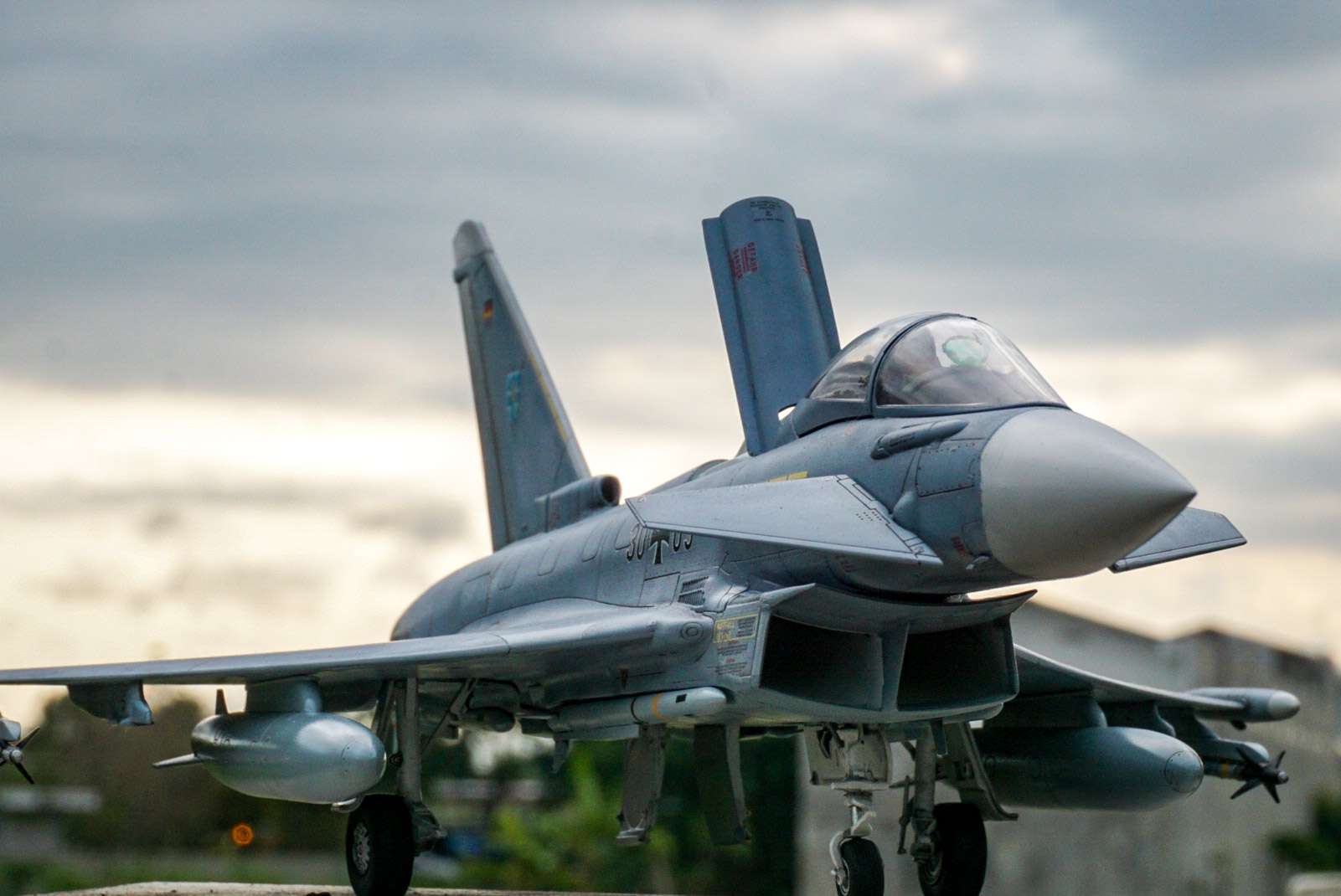 He stated that the move would improve air policing using German air force Eurofighter jets. "The jets do not have to be relocated to Poland for this. The patrols can be carried out from German air force bases," said the ministry spokesman. 
The official stated that more discussion with the Polish side is necessary before stating how many German Eurofighters would be taking part in the air patrol above Poland. Berlin also said that they are ready to deploy Patriot air defense systems. 
The offer made by Christine Lambrecht, the defense minister of Germany, to send some of its Patriot launchers to guard its neighbor's skies was "received with satisfaction," according to Mariusz Baszczak, the defense minister of Poland.
These steps might increase Germany's role in defending the airspace of NATO's eastern flank allies. In March 2021, German and Dutch Patriot system batteries were supplied to protect the territory of Slovakia, and the United States agreed to send another Patriot battery there the following month.
Bratislava handed its Soviet-designed S-300 air defense systems to Kyiv to bolster its ongoing fight against Russia's aggression, and Patriot systems covered the resulting capacity vacuum.
Poland is stepping up its efforts to build mid-range air defense capabilities. Baszczak revealed in May last year that the defense ministry had asked the United States to sell six Patriot batteries and supporting equipment.
The cost of the country's first Patriot contract was $4.75 billion. The shipments of two Configuration 3+ batteries to Poland commenced earlier this year.