Wealthy Middle-East nations are emerging as a hot market for military aircraft with Eurofighter Typhoons, Dassault Rafales, Stealth F-35s & Russian Su-35 fighter jets ruling the roost.
MiG-29 Fighter Aircraft Shoots Down 'Hostile' Aerial Target Mid-Air Launched By A US-Origin Warplane — Watch
On October 15, the first two Eurofighter Typhoons slated for the Kuwait Air Force (KAF) took their maiden flights from Leonardo's Caselle factory airfield near Turin in northwest Italy. The twin-seat planes bore the KAF insignia, a toned-down air force crest, and a full-color Kuwaiti flag on the tail.
The Eurofighter Typhoon consortium comprises 4 European nations — the UK; Germany; Italy and Spain — and their leading aerospace and defense companies: BAE Systems, Leonardo, Airbus Defence & Space.
On April 5, 2016, Kuwait's Ministry of Defense and Leonardo (acting as the prime contractor) struck a deal, as part of which, the Middle-Eastern country ordered 28 planes, including six two-seat trainers. The deliveries were supposed to be completed by 2023, according to the original plan.
The 28 Eurofighter Typhoons will be the most advanced variant comprising features such as the Captor-E (E-scan) radar, P3Eb (Phase 3 Enhancements Package b) multirole features, a Sniper Advanced Targeting Pod among others.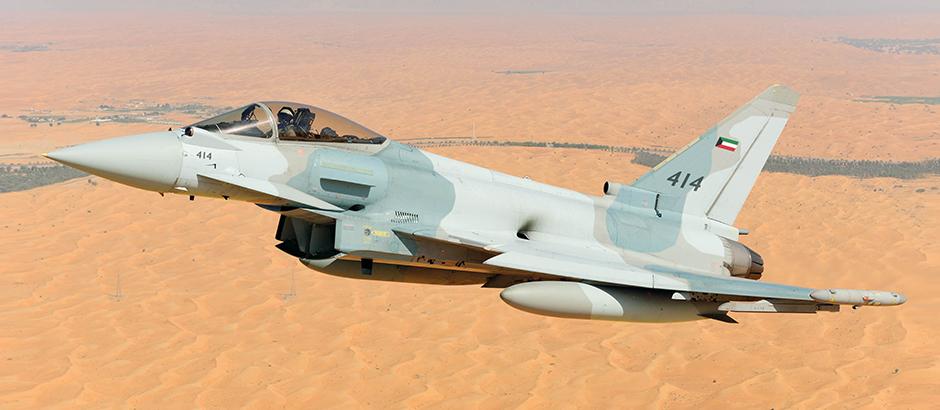 Kuwait is the eighth and third Gulf buyer for the Eurofighter after the UK, Germany, Italy, Spain, Austria, Saudi Arabia, and Oman.
Under the agreement, Leonardo will also provide the initial support of 3 years with an option of additional five years, as well as the services to ensure the best possible operation of the Eurofighter fleet, such as the design and building of infrastructure at Kuwait's Al-Salem Air Base.
With an order for 28 Super Hornets placed in 2018, the Kuwaiti Air Force will soon be flying two types of frontline fighters again. There will be 22 single-seaters (F/A-18Es) and six twin-seaters (F/A-18Fs) among the 28 aircraft. Previously, the Kuwaiti Air Force was operating single-line frontline F/A-18C/D aircraft.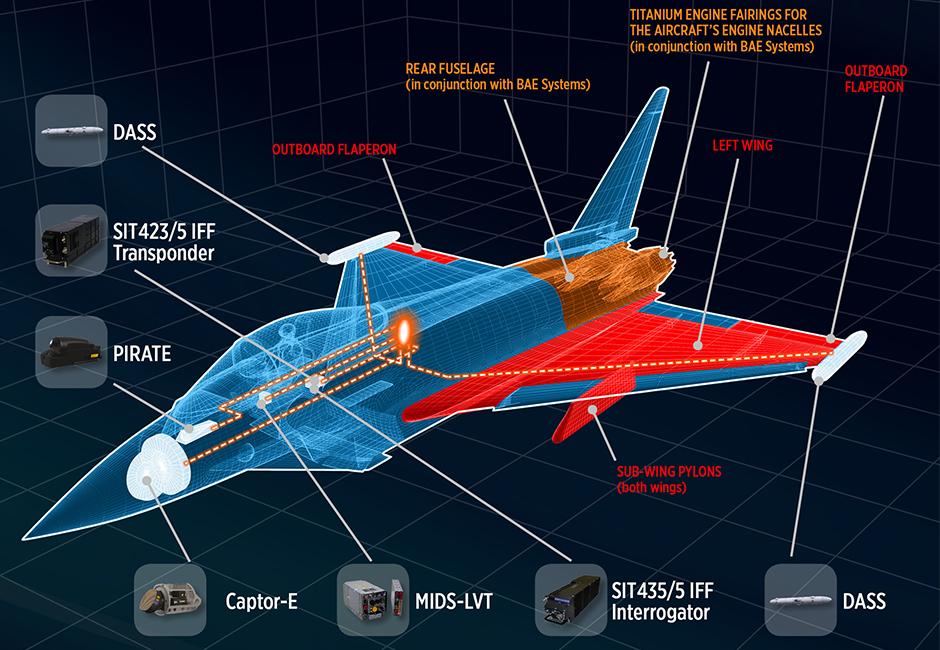 Eurofighter Typhoon In The Gulf Region
The Middle East has traditionally been a lucrative market for defense companies and a simmering arms race has already begun between the countries.
According to Congressional Research Service data, a US Congress think tank, Saudi Arabia, the United Arab Emirates, Israel, Qatar, Iraq, and Egypt acquired $52 billion worth of US armaments from 2010 to 2019.
These countries are now seeking new options to revamp their air force fleets, and some of the most advanced jets in the world are already on their way in. Eurofighter Typhoon is considered one of the most advanced 4.5 generation aircraft in the world.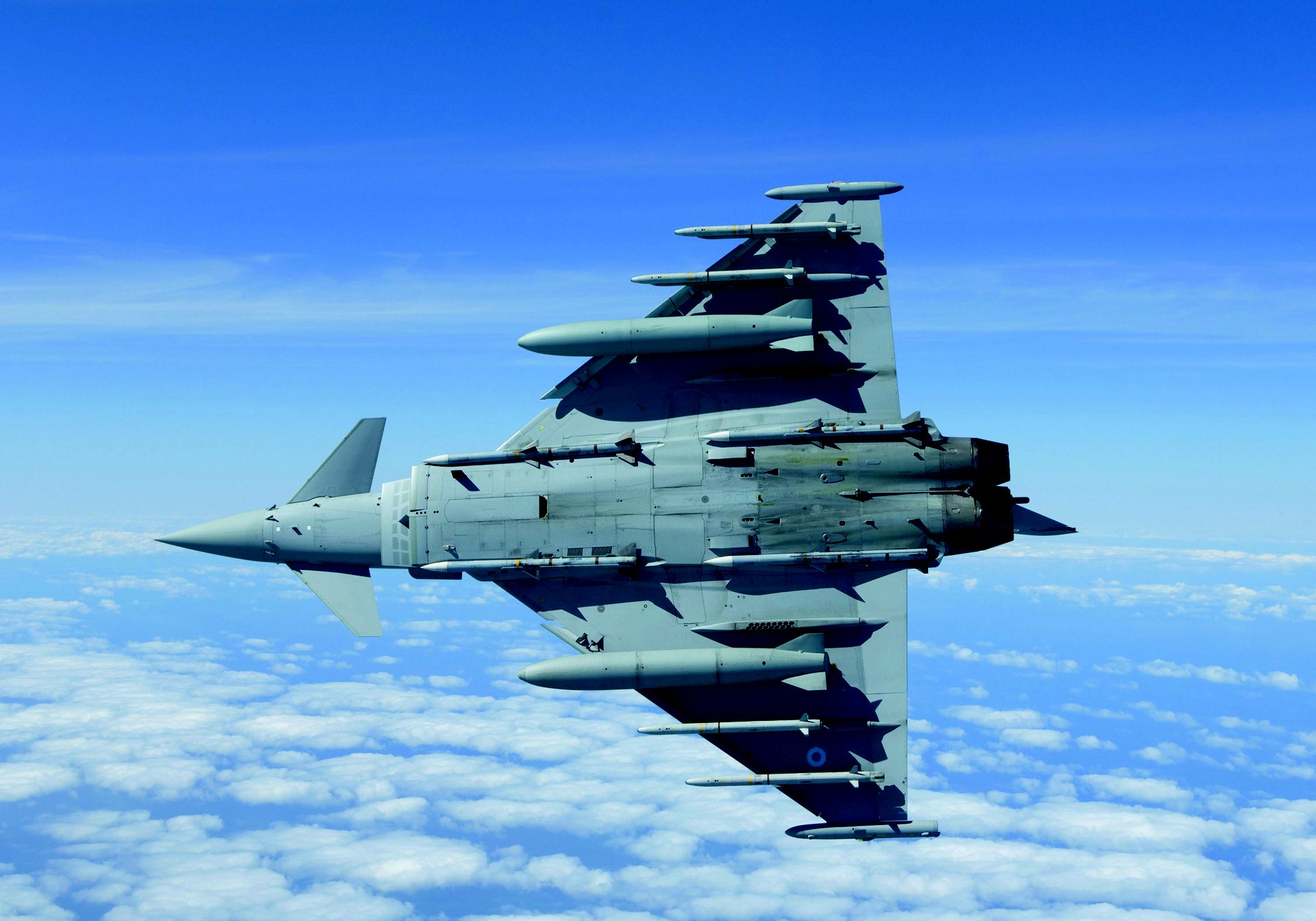 Qatar has also signed a contract for 24 Typhoon fighter jets, with Eurofighter partner BAE Systems serving as the prime contractor.
Similarly, 72 Typhoons have already been delivered to Saudi Arabia, while the Royal Air Force of Oman (RAFO) has received the final pair of Eurofighter Typhoons from BAE Systems, bringing the total number of Eurofighter Typhoons delivered to 12.
F-35s Hot Favourite?  
Soon after the Abraham Accord was reached in August 2020, the Trump administration had pushed through an armament package for the UAE that included F-35 fighters. Qatar, which was not a signatory to the peace agreement, has also shown great interest in the F-35 combat plane.
Israeli authorities have previously raised concern about the F-35 sale, citing the potential impact on the region's military power balance. Then secretary of state Mike Pompeo assured that it would be "fully consistent" with Israel's long-standing strategy of maintaining its qualitative military edge.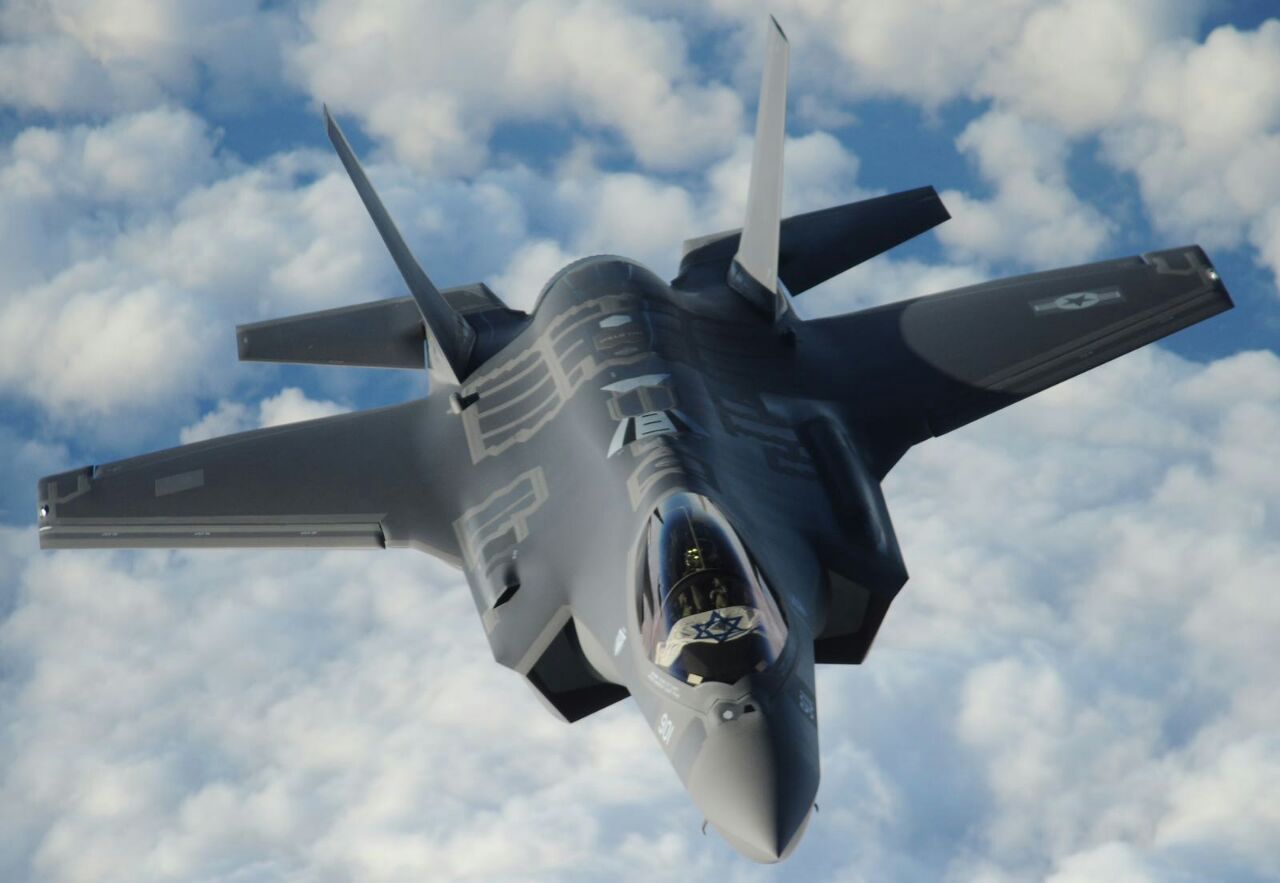 The deep desire of the UAE to buy these platforms can be understood by the fact that after agreeing to improve relations with Israel in August, Emirati officials stated that one of their top objectives was to purchase F-35 fighter jets.
Israeli officials claimed they had not approved the deal at the time, but later abandoned their public objections. Pompeo also stated, "Our adversaries, especially those in Iran, know this and will stop at nothing to disrupt this shared success".
A few days back, UAE Air Force chief Maj. Gen. Ibrahim Nasser Mohammed al-Alawi visited Israel for the first time at the invitation of the Israel Air Force Commander Amikam Norkin to take part in a conference for countries flying the F-35 as part of the Blue Flag aerial exercise.
Typhoon, Rafale In Race 
On January 25, France and Greece signed a €2.5 billion contract for the sale of 18 Rafale fighter jets for the Hellenic Air Force, marking the first European export of Dassault's Rafale.
However, when compared to its counterpart, the Eurofighter Typhoon, these are small numbers. While Eurofighter is already in a discussion with Saudi Arabia for more jets, Rafale exports are only limited to Egypt and Qatar. Rafale's low batch orders keep the production scale modest, therefore it doesn't benefit from economies of scale.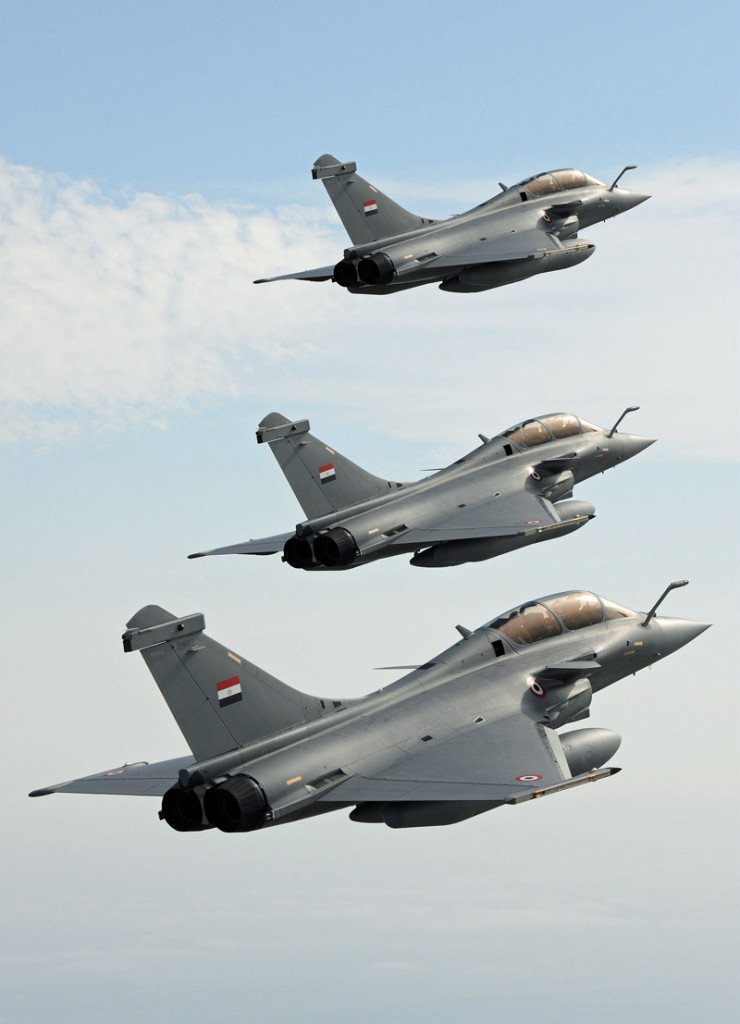 Many Middle Eastern countries have been seeking to modernize their current aircraft fleets in recent years, and have inducted some of the world's most advanced aircraft. Where one side the UAE is eying the fifth-generation F-35 stealth jets, Egypt has already inducted five Russian Sukhoi Su-35 air superiority fighters, first of a planned order of 24.
The Eurofighter Typhoon has also taken a big chunk of the export market. The race for getting the best fighter jets is intensifying in the middle eastern market.
The UAE
In 2007, the UAE Air Force (UAEAF) completed one of the largest acquisition initiatives in history. During this time, the final deliveries of 80 F-16 E/F Block 60 "Desert Falcons" and around 60 modified Dassault Mirage 2000-9 fighter jets were completed, giving the country's air force a wide range of capabilities.
These two procurements cost a total of $10 billion, plus additional infrastructure and logistics costs.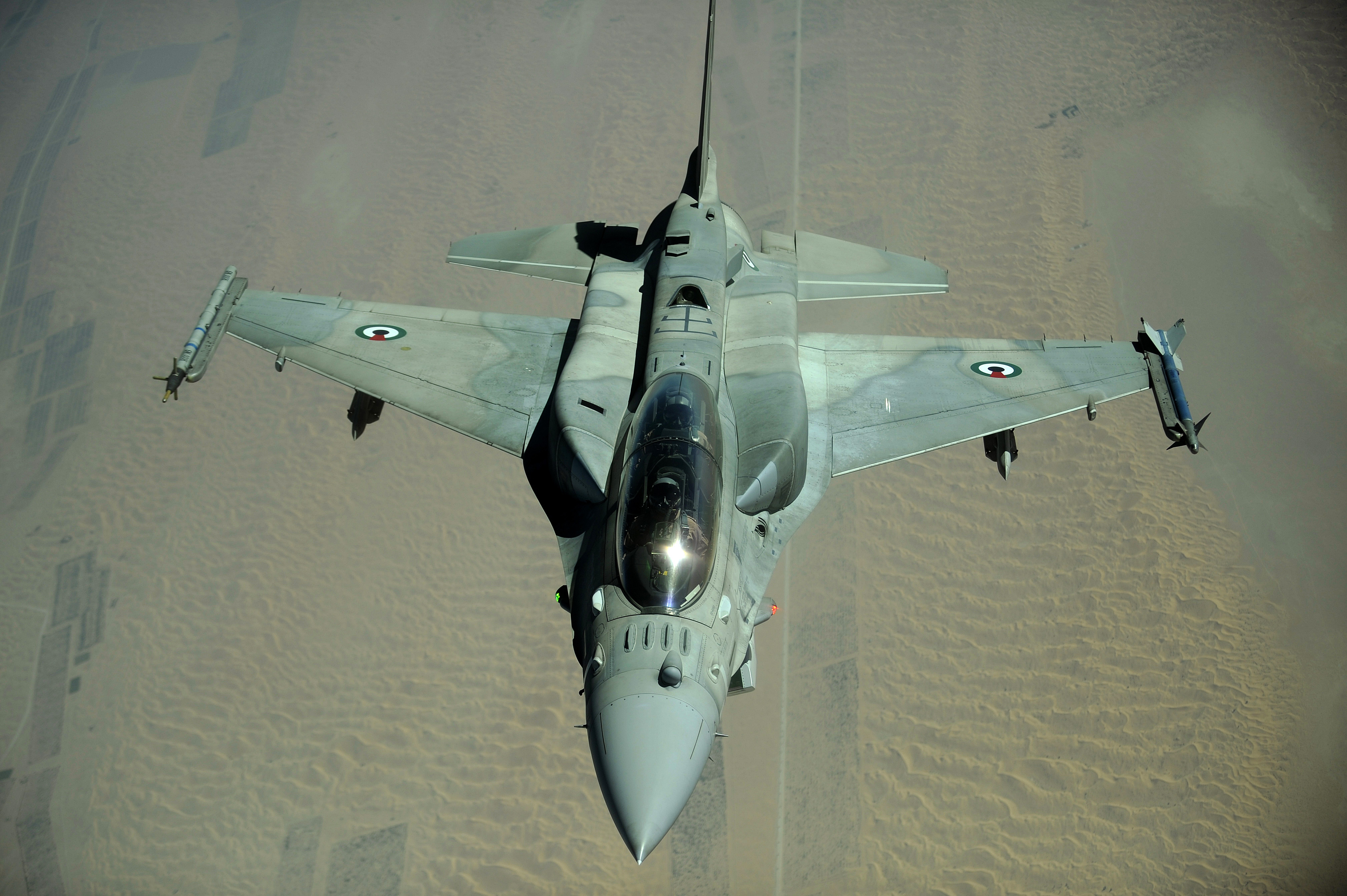 The UAE also announced a $3.4 billion contract with Dassault Aviation to buy 30 new Mirage 2000s and repair 33 aging Mirage 2000 aircraft. Currently, UAE's Air Force has already inducted Eurofighter Typhoon and is in process of procuring F-35s.
Egypt
Another Middle Eastern country is said to be "astronomically" increasing its airpower. Egypt received the first batch of Sukhoi Su-35 advanced multi-role fighter aircraft this year, out of a total order for 24 aircraft, EurAsian Times had earlier reported.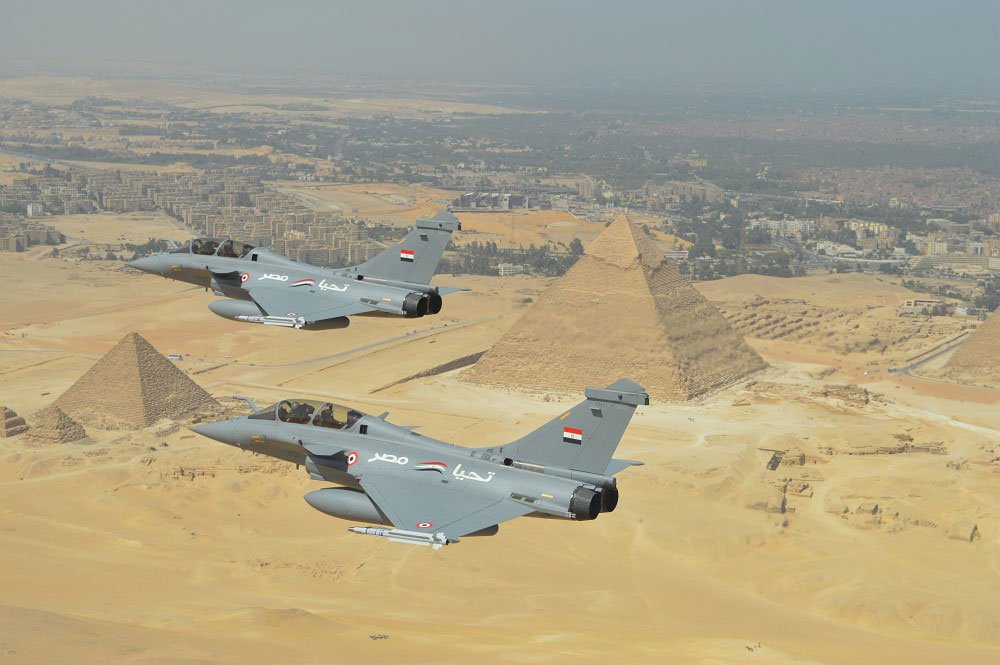 Egypt has also purchased French Rafales, which will provide the Egyptian Air Force with additional capabilities. Egypt plans to increase the number of Rafales to 100 by integrating the more modern F4 type of aircraft, after boosting the number to 54.
After France, Egypt will be having the largest fleet of Dassault Rafales. According to the Global Firepower Index 2021, Egypt ranks 10th in terms of aircraft strength.
The American-made F-16 fighter jets remain its backbone. The Arab country also operates 65 French Mirages, 40 MiG-21s, 30 Chinese-made J-7s.
Israel
As a staunch ally of the United States, Israel, which has one of the most modern air forces and is placed 20th in the Global Firepower Index 2021, has naturally inducted US-made jets. There are 225 F-16s, 83 F-15s, and 27 F-35s in total.
By 2024, the Jewish state is projected to get 23 more F-35 fighter jets, bringing the total number of F-35s in the country to 50.
Despite the fact that Israel has fewer fighter aircraft than Egypt, its fighter jets are all modern and have more powerful functionalities.
These planes are also flown by well-trained pilots who have undergone extensive training. The Israeli F-16 fighter jets are armed with guided air-to-air missiles, unlike the Egyptian F-16s, which lack long-range missiles.
Qatar
Qatar has an ambitious plan to modernize its air force by acquiring some of the most advanced warplanes in the world. From stealthy F-35s, Rafales, Eurofighter Typhoons to F-15EX jets — this Middle-Eastern country aspires to have all four.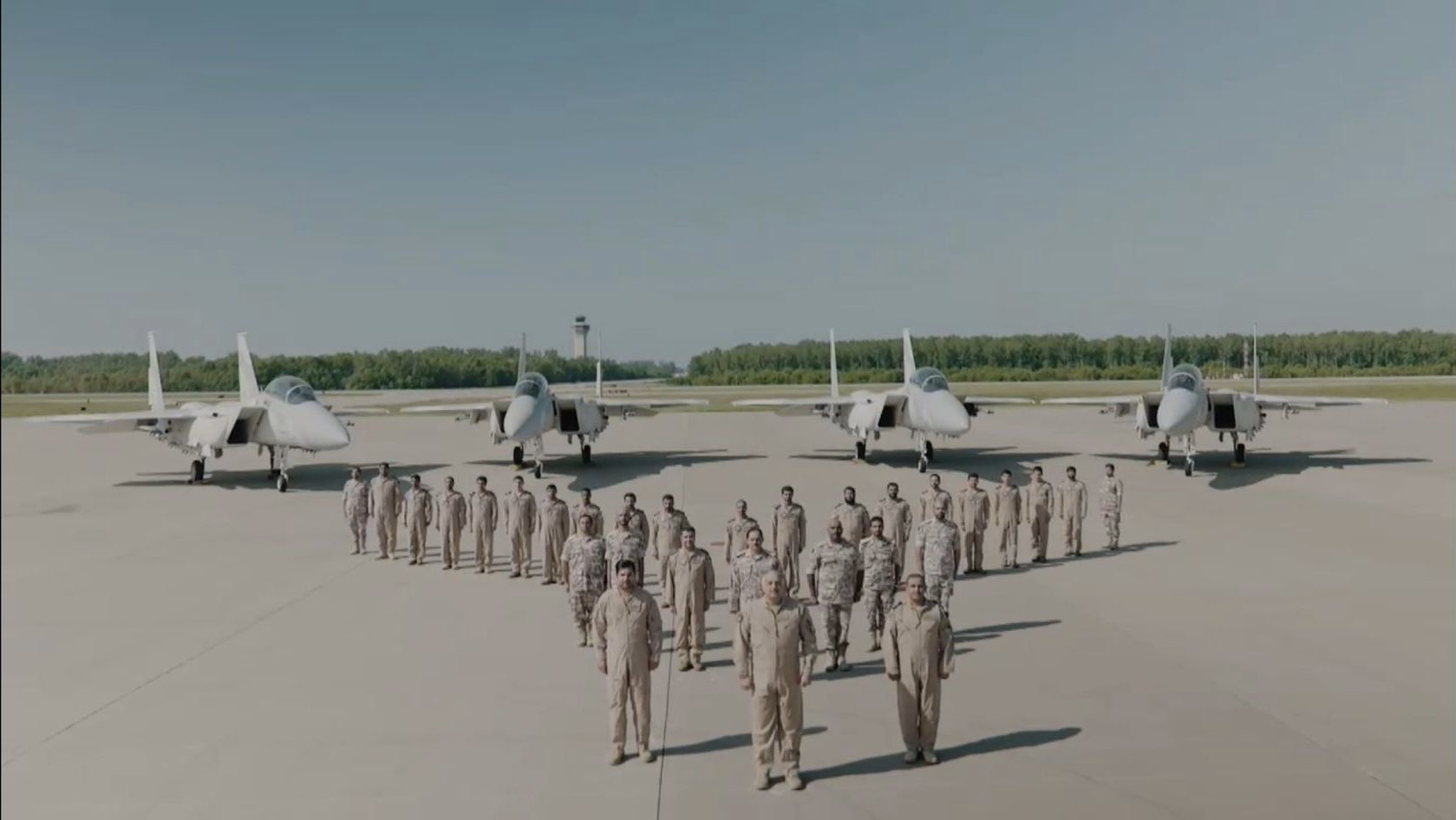 Qatar has been investing heavily in the upgrading of its air force, replacing its old fleet of Mirage 2000 planes with 96 "super-sophisticated" planes. It has spent billions of dollars on the purchase of these planes. Qatar has also received the first batch of F-15QA jets on August 25, 2021.
The United States (Boeing F-15QA), the United Kingdom (Eurofighter Typhoons), and France (Rafales) are among the major recipients of contracts from Qatar, which is now eying the fifth-generation Lockheed Martin F-35s.
Saudi Arabia
As the world's top arms importer, Saudi Arabia is inevitably looking to expand its airpower too. In August 2011, the Royal Saudi Air Force received 24 Eurofighter Typhoons from the Royal Air Force of the United Kingdom.
Riyadh expressed interest in a $60 billion defense purchase contract from the United States in October 2010. A total of $30 billion was spent on 84 F-15SA combat jets, a Saudi variant of the F-15 Strike Eagle.