Amid the heightening Ukraine-Russia war, Ukrainian President Volodymyr Zelensky visited the United Kingdom on May 15, where he urged for an International "fighter jet coalition" and got the UK to promise training of Ukrainian fighter pilots this summer.
The Rishi Sunak-led UK government announced in a statement that it would start training Ukrainian pilots this summer and was already working with other countries to provide F-16 fighter jets to Kyiv. This is the second time the British government promised to train Ukraine's pilots after a similar announcement in February this year.
Besides the announcement made by the UK, French President Emmanuel Macron also announced on national television that his country had "opened the door" to train Ukrainian fighter pilots.
However, neither British Prime Minister Rishi Sunak nor French President Emmanuel Macron promised a fighter jet for Ukraine from their respective stockpiles.
Previously, there were reports that the British Eurofighter Typhoon Tranche 1 or the French Mirage-2000 could be likely options for Ukraine's fighter jet needs.
Highlighting that the Ukrainian fighter pilots will be trained to operate a host of 4th-generation fighter jets, the British statement said, "This will adapt the program used by UK pilots to provide Ukrainians with piloting skills they can apply to different kinds of aircraft. This training goes hand in hand with UK efforts to work with other countries on providing F-16 jets — Ukraine's fighter jets of choice."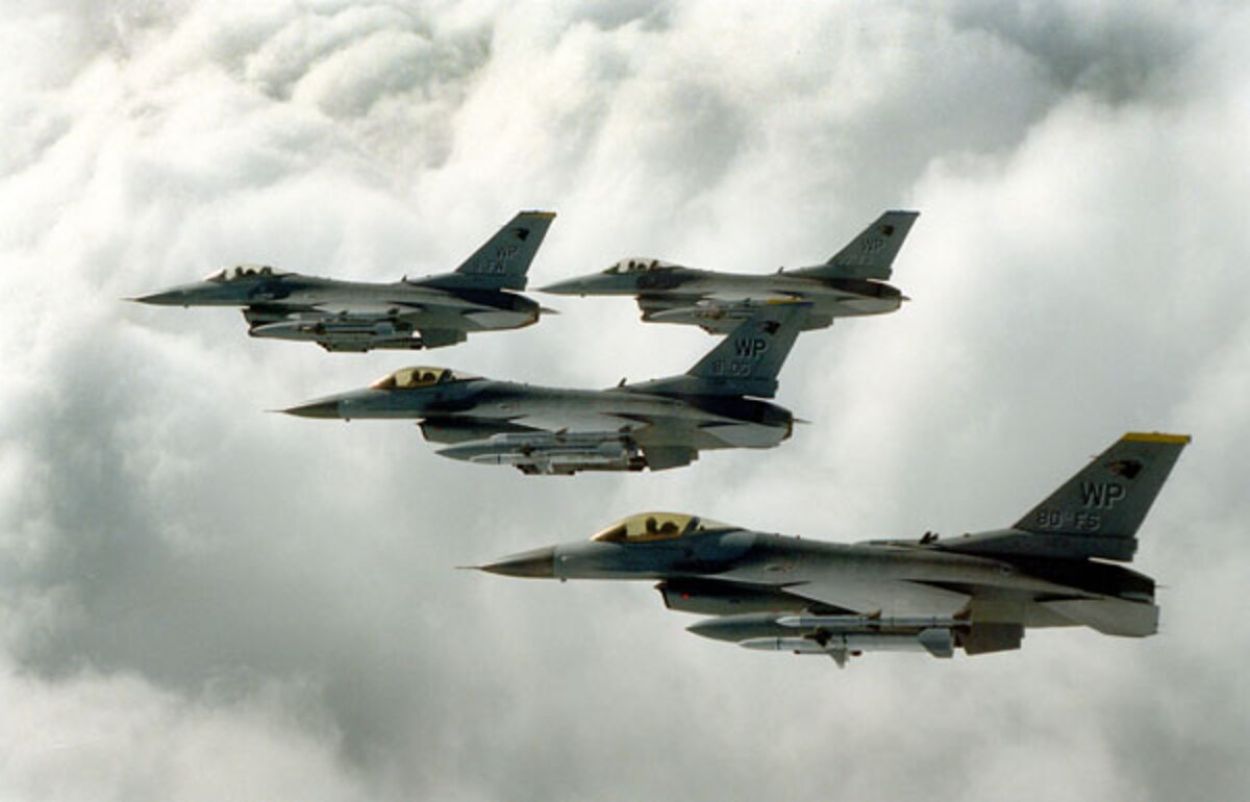 Such training might also be helpful for other 4th-generation Western aircraft, and there are other alternatives besides the F-16s. However, it is now apparent that the F-16 is the preferred long-term option for supplementing Ukraine's dwindling tactical fighter fleet, at least for now.
The statement is significant because it seems to be the first time a senior UK official has specifically discussed the desire to obtain F-16s for Ukraine, even though the concept of different nations cooperating to provide "a coalition of jets" has previously been pitched by officials in Poland and the Netherlands.
Previously, Denmark had floated the possibility of arming Ukraine with the F-16s. Besides Denmark, Finnish Prime Minister Sanna Marin said the country is open to transferring F/A-18 Hornet jets to Ukraine, but it needs them.
However, it may be safe to say that the possibility of pledging other NATO aircraft to Ukraine is still pretty much on the table, given that the Ukrainian pilots will be trained to operate "different kinds of Western aircraft," which could include Eurofighter Typhoons, Mirage 2000s, F/A-18 Hornets and SAAB Gripens.
Analysts believe that the transfer of fighter jets might be akin to the transfer of Main Battle Tanks (MBTs) to Ukraine, albeit with some variations. For instance, when calling for NATO-grade MBTs from Western countries, Ukraine ran a more focused campaign for the German-origin Leopard-2 tanks from December 2022-January 2023.
Ukraine not only acquired Leopard-2 tanks from Germany but also secured British Challenger-2 and US Abrams M1 tanks.
Training Pilots On Western Jets From Scratch
The British fighter pilot training would reportedly be focused on training the pilots from the get-go. Instead of converting already qualified aircraft pilots like the MiG-29 Fulcrum and Su-27 Flanker fighter aviators, the UK is prepared to begin elementary/basic training of Ukrainian pilots.
It is believed that the Ukrainian Air Force pilots who are accustomed to flying frontline aircraft may be able to transition to the F-16 quickly by using simulations rather than actual live flights. The Ukrainian Air Force currently operates the Soviet legacy warplanes like the MiG-29, the Su-27, Su-24, and the Su-25 ground attack plane.
The UK is yet to give details of the training module for the Ukrainian fighter pilots. However, training young cadets on Western fourth-generation fighter jets from scratch makes more sense because the experienced fighter pilots flying sophisticated missions on their Su-27 and MiG-29 must be at the frontlines.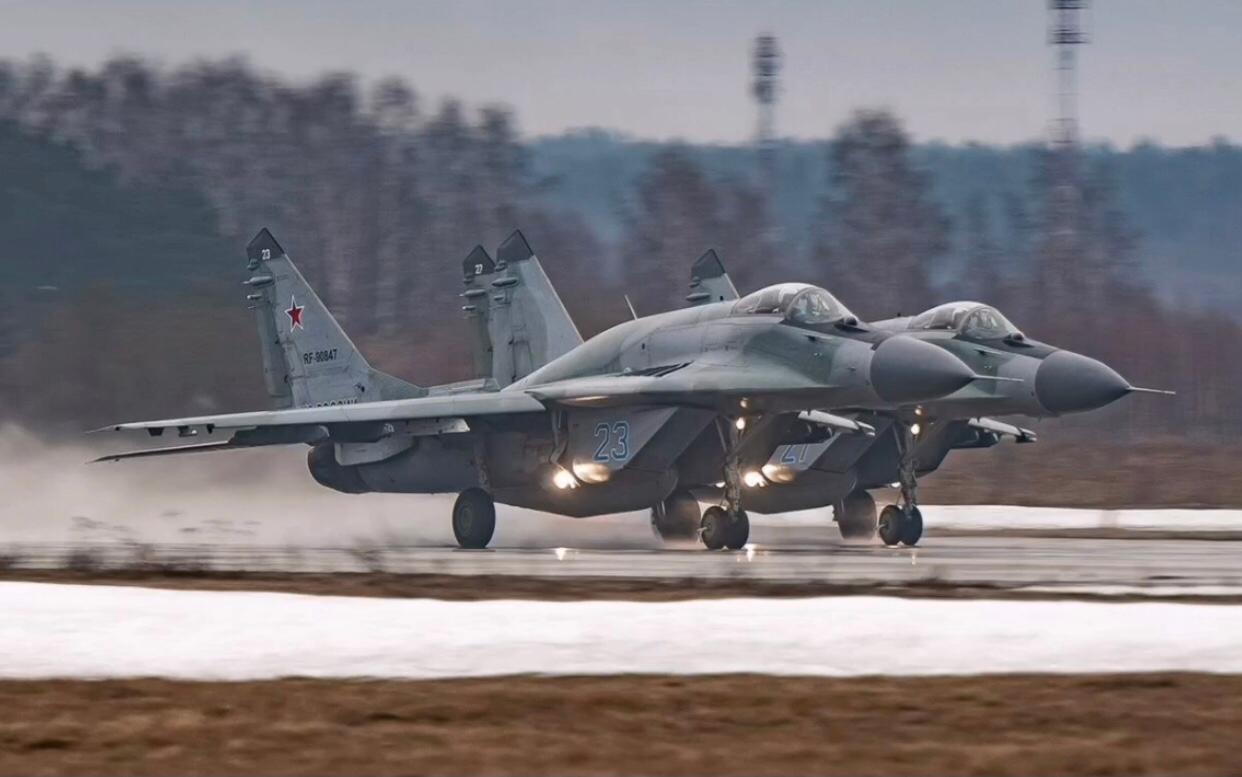 It may be wise to keep Su-27 and MiG-29 pilots in the fight for as long as is practical and move these seasoned pilots to Western-style training only when a highly customized syllabus and ultimate fighter aircraft are ready.
Earlier, some Ukrainian fighter pilots had said that the service was rapidly losing its most experienced pilots who could be trusted to train and fly the F-16s.
Meanwhile, it is more plausible to put younger cadets through the entire flying training program, beginning at the primary level, in preparation for the F-16s and other fighters. However, neither the UK nor France has worked out a detailed roadmap of which aircraft would be used to train Ukrainian pilots.
Earlier, as EurAsian Times reported, the US was assessing Ukrainian fighter pilots to ascertain how long it would take to train Ukrainian pilots in Western fighter jets, including the F-16s.
With the training set to start in the coming months, the probability of Ukraine finally securing a Western fighter jet is quite likely.