In a significant move, European Union (EU) member countries will deliver fighter jets to Ukraine, which is under attack from Russian forces, a top EU official said.
Ukraine claimed on February 27 it had shot down 46 Russian planes and 26 helicopters since the war started on February 24. Russia lost roughly 4,300 people in its operation, which began early on February 24, claimed the Ukrainian Deputy Defense Minister Hanna Malyar. 
Josep Borrell, a Spanish politician who serves as the European Union's High Representative for Foreign Affairs and Security Policy and Vice-President of the European Commission, announced on February 27 that the bloc would provide funds to Ukraine to acquire fighter jets from unidentified member states.
Jaw-dropping. Borrell says EU military package may include "supplying fighter jets" for Ukraine's air force, EU has spoken w/ Ukrainian foreign minister "about the type of jets the Ukrainian military needs" & there are "member states…able to supply them" https://t.co/hSTlGIrIdo pic.twitter.com/6RdT5rJKiT

— Shashank Joshi (@shashj) February 27, 2022
"We're going to provide even fighting jets. We're not talking about just ammunition. We are providing more important arms to go to war," Borrell said at a press conference. 
"A person familiar with the talks [for fighter jets] later said that discussions are still ongoing. The person said any planes would be supplied directly by EU member states and not funded through an arrangement announced earlier for the EU to finance weapons deliveries to Ukraine," The Wall Street Journal reported. This is just one part of a 450 million euro military assistance package.
Who Is Supplying Jets To Ukraine?
European countries operate and manufacture some of the world's top fighter jets, including the Eurofighter Typhoon, Rafale, and Saab Gripen. Borrell did not specify which type of aircraft would be heading to Ukraine. He did say, however, that they will be the ones that the Ukrainian Air Force is already using.
An expert who did not wish to be cited clarified that the EU will not equip Ukraine with Western fighter jets since the country does not have time to train its pilots for new jets. Providing them with the fighters they've already flown is the quickest method to get them going.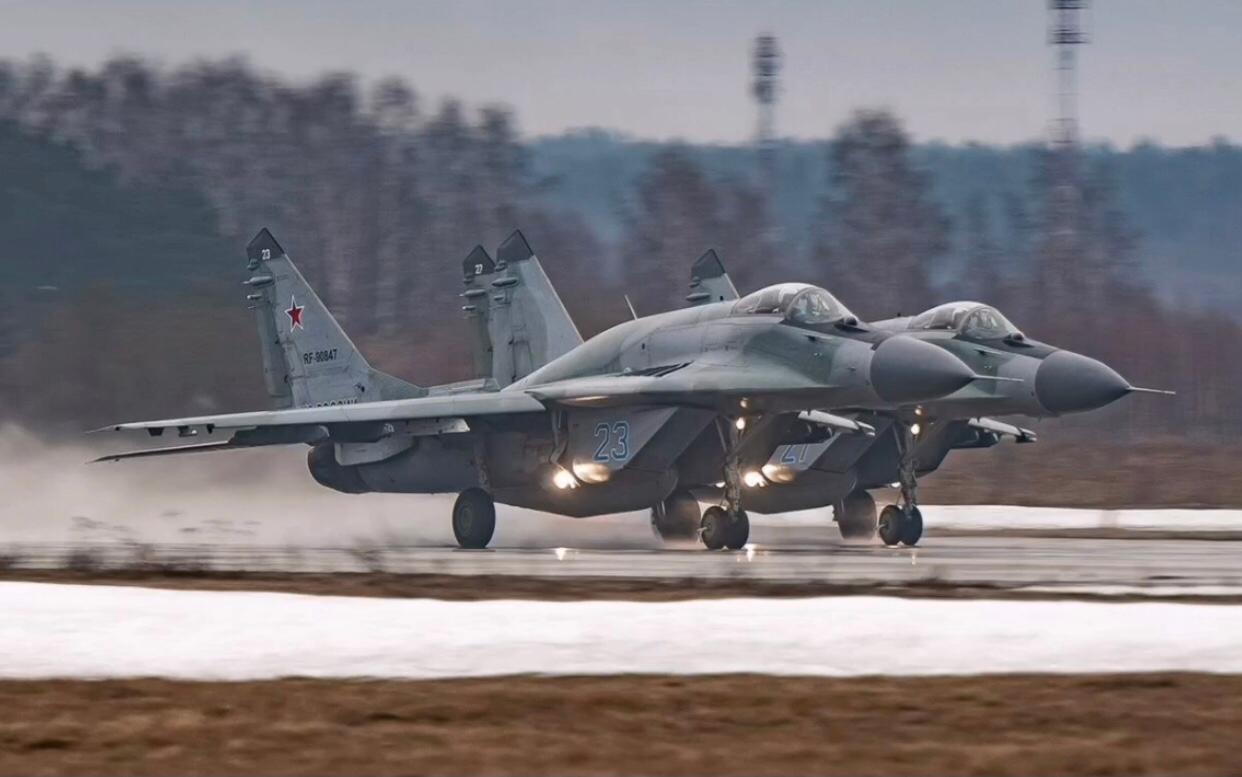 Borrell also said that Ukraine had informed the EU "they need the kind of fighting jets that the Ukrainian army is able to operate, some member states have these kinds of planes."
The Ukrainian Air Force's fighter fleets are made up of MiG-29 Fulcrums and Su-27 Flankers, both designed by the Soviet Union. Su-27s are not used by any European Union countries.
This suggests that the transfer of MiG-29 fighter jets has been discussed. Poland, Slovakia, and Bulgaria all still have Fulcrum variants in their fleets. These fighter jets could be easily transported and put into service.
It's also possible that some other EU members have similar fighter jets stashed away. Even though these jets' operational capabilities may not be in the best condition, they can still be used as a source of spare parts. 
Romania and Croatia, both NATO members, operate older, heavily improved MiG-21 models. Ukraine does not presently operate the MiG-21. However, companies in the nation provide depot service for other countries' aircraft. These planes might likewise be supplied to the country in an emergency, but the chances are quite low. 
Even yet, it appears that this is less likely than the transfer of MiG-29s. The same may be said for Poland's old inventory of Su-22 swing-wing combat fighters, yet if the battle drags on, these types of aircraft may become more appealing.
Bulgaria still operates Su-25 Frogfoot ground-attack aircraft, which are also in use in Ukraine and are crucial during the conflict.
Alexandre Krauss, a policy advisor to members of Renew Europe, a "pro-European political group in the European Parliament," has tweeted on February 28 that these jets will be "flying in Ukraine skies within the hour". However, he did not divulge the type of jets that are included in the European Union's military air package.
Similarly, a European diplomat told The Washington Post's Michael Birnbaum that Ukraine was poised to get Russian-made jets from Bulgaria, Slovakia, and Poland. This suggests that MiG-29s, as well as possibly Su-25s, will be delivered soon. 
European Union to supply fighter jets to Ukraine: Russian-made ones, from Bulgaria, Slovakia and Poland, a European diplomat tells me

— Michael Birnbaum (@michaelbirnbaum) February 27, 2022
Moreover, as the war with Russia continues, the Ukrainian military stated on Sunday that it has received a "large batch" of air-to-air missiles from its "Western partners." The General Staff of Ukraine's Armed Forces announced on Facebook that the newly delivered missiles are "already under the wings" of the country's fighter jets. 
The expert further told The EurAsian Times – Many people have asked me why the US and EU cannot help Ukraine with the latest fighter jets since they are assisting them with state-of-art military hardware including powerful anti-tank missiles.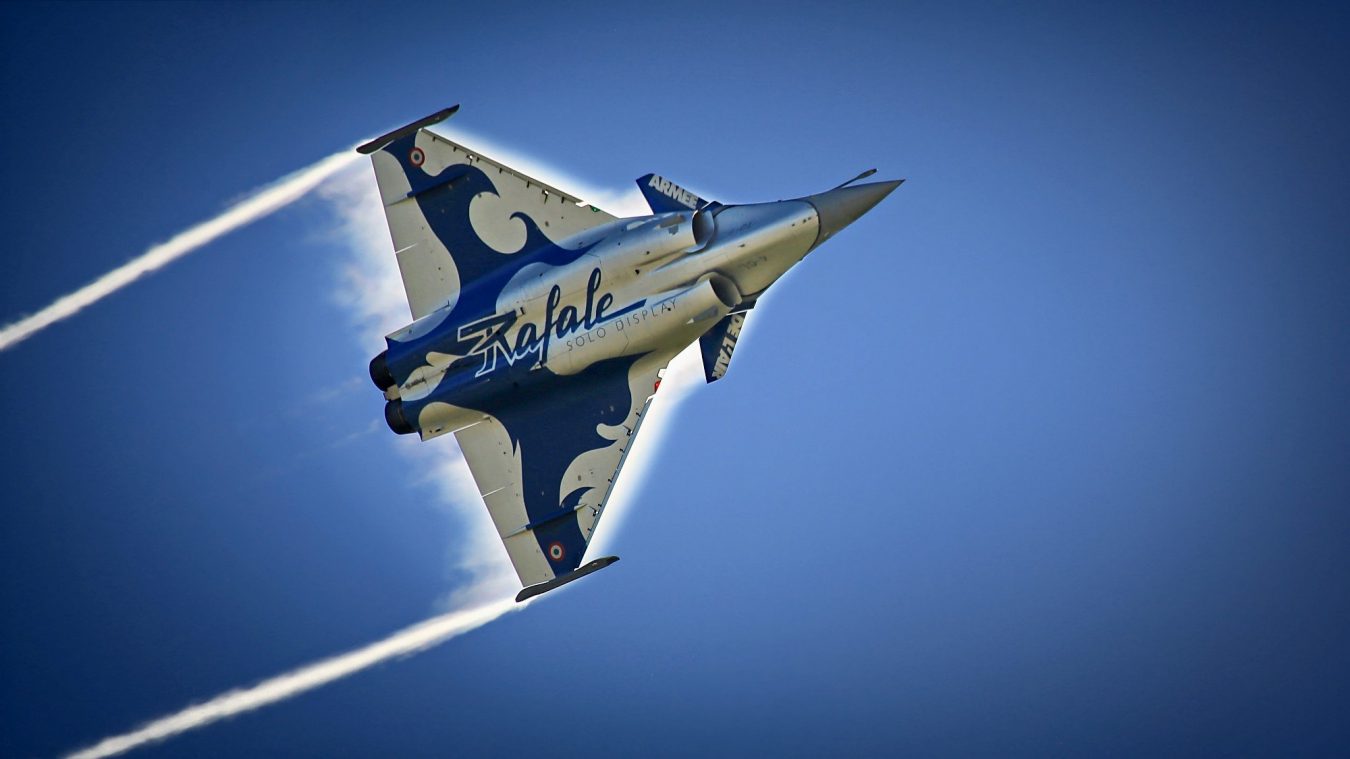 Ukraine does not have the know-how of flying European or American fighters be that Rafale Typhoon or F-16 and the time is too short to train them. If the Ukrainians cannot fly them, they would then need western pilots to operate and battle Russian jets. This would literally mean declaring war on Russia which obviously would have devasting repercussions.
So, the only option is to provide them with aircraft that they can operate, fly and where they can use their own pilots. Since negotiations are on and Russia has not really launched a full-blown war on Ukraine, the overall aim is to build pressure on Moscow and not really get into aerial combat.