When tensions between the United States and China over the Taiwan issue are already high in the region, Russia's defense ministry said on August 23 that it had sent two Tupolev-95MS strategic bombers to patrol neutral waters over the Sea of Japan. 
"Two strategic long-range bombers Tupolev-95MS have performed a scheduled flight in the airspace over the international waters of the Sea of Japan," TASS reported, citing the Russian defense ministry. 
The flight of the two aircraft took roughly seven hours, and Russian Aerospace Force Sukhoi-30SM fighters guarded the strategic bombers, the state-run media outlet said. 
The report further stated that South Korean F-16 jets escorted the Tupolev-95MS planes at certain route stages. However, the South Korean military has not confirmed Russian media reports that it dispatched F-16 fighter jets in response to Russian aircraft.
The South Korean military said that Russian warplanes had breached the country's air defense zone and that it had engaged in unspecified "tactical action." The term "tactical action" often refers to fighter jets scrambling to chase away foreign aircraft. 
Seoul's Joint Chiefs of Staff (JCS) said, "Russian military aircraft entered Korea's air defense identification zone (KADIZ) without notice Tuesday, prompting the Air Force to scramble fighters to the scene."
"Regarding the Russian military aircraft's entry into KADIZ, our military took tactical steps in preparation against possible accidents," the JCS added.
Air defense identification zones are typically extended beyond a country's borders to provide more time to respond to potentially hostile aircraft. 
Military jets entering another country's air defense identification zone must inform them in advance. In recent years, Russian and Chinese jets have frequently entered South Korea's air defense identification zones, flexing their muscles in the face of increased rivalry with the United States. 
In 2019, a Russian military aircraft allegedly breached South Korea's national airspace twice near its eastern coast, according to South Korea, which claimed that hundreds of warning shots were fired at the aircraft by its fighter jets. 
The Geopolitical Equation In The Region 
Earlier this week, the United States and South Korea began their largest joint military exercise as they beefed up their defenses against North Korea's mounting threat. 
The Ulchi Freedom Shield exercises, scheduled until September 1, involve aircraft, warships, tanks, and tens of thousands of personnel. These drills simulate joint attacks, front-line reinforcements of arms and fuel, and the removal of weapons of mass destruction.
The drills will also put drone and cyberattack defenses to the test, simulating some of the warfare seen in Ukraine. 
In addition, the drills will involve military-civilian responses to attacks on seaports, airports, and critical industrial infrastructure. South Korea has not disclosed the number of military personnel participating in the latest military drills with the United States.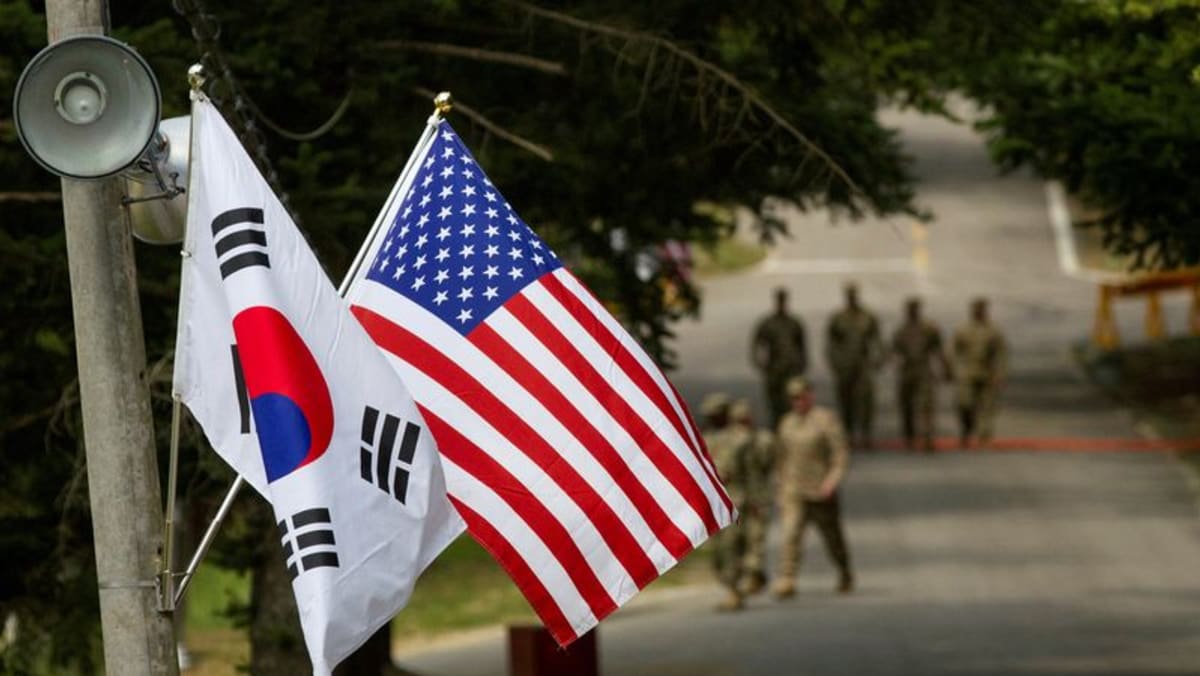 However, the country's Defense Ministry said Ulchi Freedom Shield "normalizes" extensive training and field exercises between the partners.
In recent years, the United States and South Korea have canceled several military drills and restricted others to computer simulations. This was done primarily to increase dialogue with North Korea during Donald Trump's presidency and afterward due to concerns over Covid-19. 
President Donald Trump canceled the exercises at the start of 2018 because he believed they were too expensive and "provocative" to North Korea. Former national security advisor John Bolton slammed the decision as an unwarranted concession to North Korean leader Kim Jong-un.
Meanwhile, Russia and North Korea are also looking to strengthen their bilateral ties and support one another's geopolitical objectives. This support has reportedly become so intense that North Korea has volunteered to send thousands of workers to help rebuild the two republics of Donetsk and Luhansk. 
Moscow also helped North Korea by joining Beijing in vetoing a UN resolution on May 26 that would have increased sanctions against North Korea in response to a string of ballistic missile launches in the year's first half. 
For the first time since 2006, the Security Council was divided over sanctions against North Korea, with Moscow arguing that the new proposal would be "irresponsible."
It is believed that Moscow will continue to offer strong verbal support to North Korea if doing so serves Russian interests and may be able to direct US attention away from central Europe into northeast Asia.