On October 25, a cargo drone known as TB0D Scorpion D, developed by the Chinese company Tengden Technology conducted its first flight in Zigong Fengming General Airport, southwest China's Sichuan Province. 
The drone is billed as the first large drone with four engines worldwide by Chinese official media. The new drone has enhanced transport capability and can carry bigger and larger payloads.
The drone is 10.5 meters long, 3.1 meters in height, and has a wingspan of 20 meters. According to the manufacturer, the aircraft's maximum takeoff weight is 4.35 tons, and its maximum payload is 1.5 tons.
Scorpion D's cargo compartment is believed to be about 31 square feet and five cubic meters in size, which would offer enough space for a range of supplies and equipment. The company announced that the aircraft would make its public debut during the Airshow China 2022, which will take place in Zhuhai, South China's Guangdong Province, in November.
The new drone, built on the original Twin-Tailed Scorpion drone, has extra engines and power generators, allowing it to carry larger and greater payloads, give better power support, and offer improved system reliability and flight safety. 
Established in 2016, Tengden presently has more than 50 investors, including private and state-owned businesses, individuals, and institutional investors, with the Industrial Bank Co. Ltd. serving as the largest investor.
The company, which has pledged to develop the largest cargo drone in the world, defines itself as a developer and supplier of high-end unmanned aircraft. The company wants to become a major player in emergency management, meteorological services, aviation applications, and scientific research.
However, Tengden's drones amply demonstrate that its products are also ideal for military applications. The original Twin-Tailed Scorpion (TB-001) with two engines and the Twin-Tailed Scorpion A (TB-A) with three engines are the other members of the Twin-Tailed Scorpion family. 
The company stated that TB-001 has a range of roughly 3,728 miles (6,000 kilometers), and its flight endurance is said to be about 35 hours. Scorpion D has four engines, while TB-001 has two. 
Like the Scorpion D, the TB-001 Scorpion also has a twin-boom tail, but it only has two single-propeller engines, one on each side of the fuselage, beneath the main wing. TB-001 was developed with the ability to be weaponized or carry additional external storage. 
The aircraft has a sensor turret underneath its central fuselage and four underwing hardpoints that can hold a variety of missiles and precision-guided bombs. The TB-001 does, however, have technical characteristics that are comparable to those of the Scorpion D, with a maximum takeoff weight of roughly 3 tons and comparable size dimensions.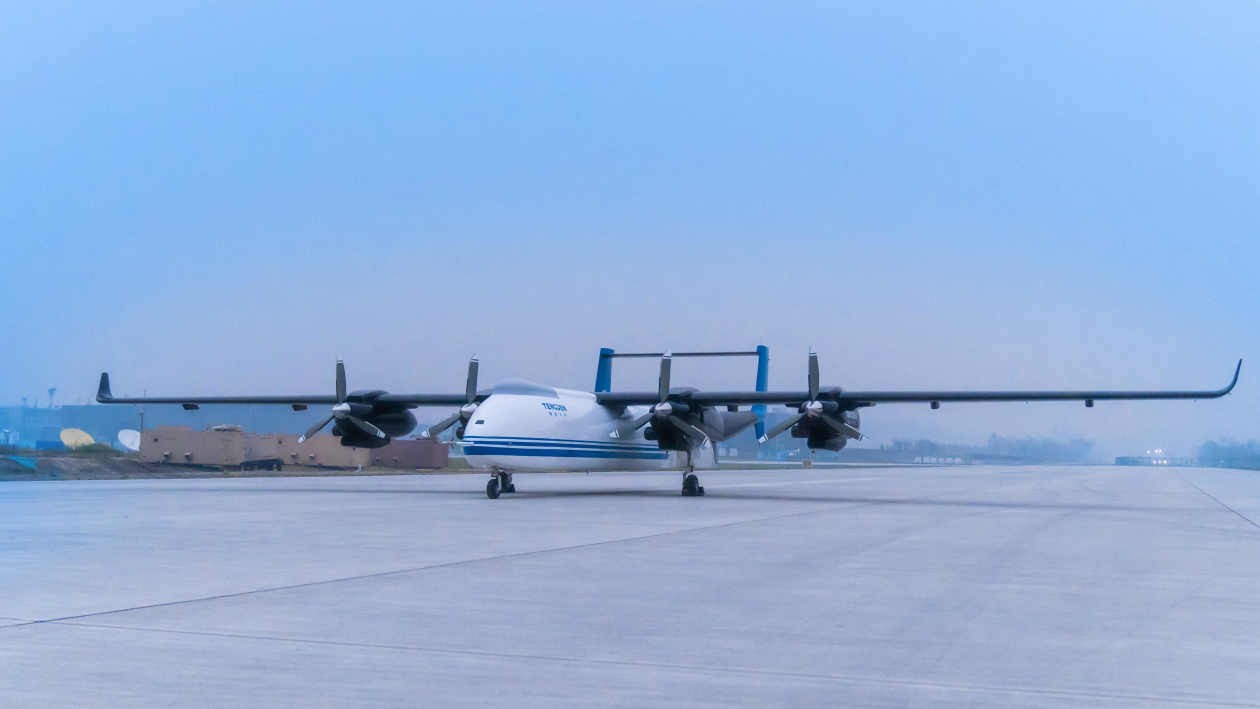 Deployment Of Scorpion In Disputed Areas
China's People's Liberation Army Air Force (PLAAF) has previously been reported for using the TB-001 to conduct missions in contested areas. The drone recently carried out sorties close to the Japanese islands and Taiwan Strait. 
The drones have been a critical element of PLAAF operations in the airspace over Taiwan and other closely monitored areas, as previously reported by the EurAsian Times. Therefore, these actions indicate that the drone's flying systems, sensors, and avionics have at least received enough testing to satisfy the PLA. 
Scorpion D is likely to be inducted into the PLA shortly. Beijing is entangled in a border struggle, especially in remote locations such as the South China Sea and its disputed boundaries with India. The new drone will expand the PLA's options for delivering a range of supplies in such remote locations.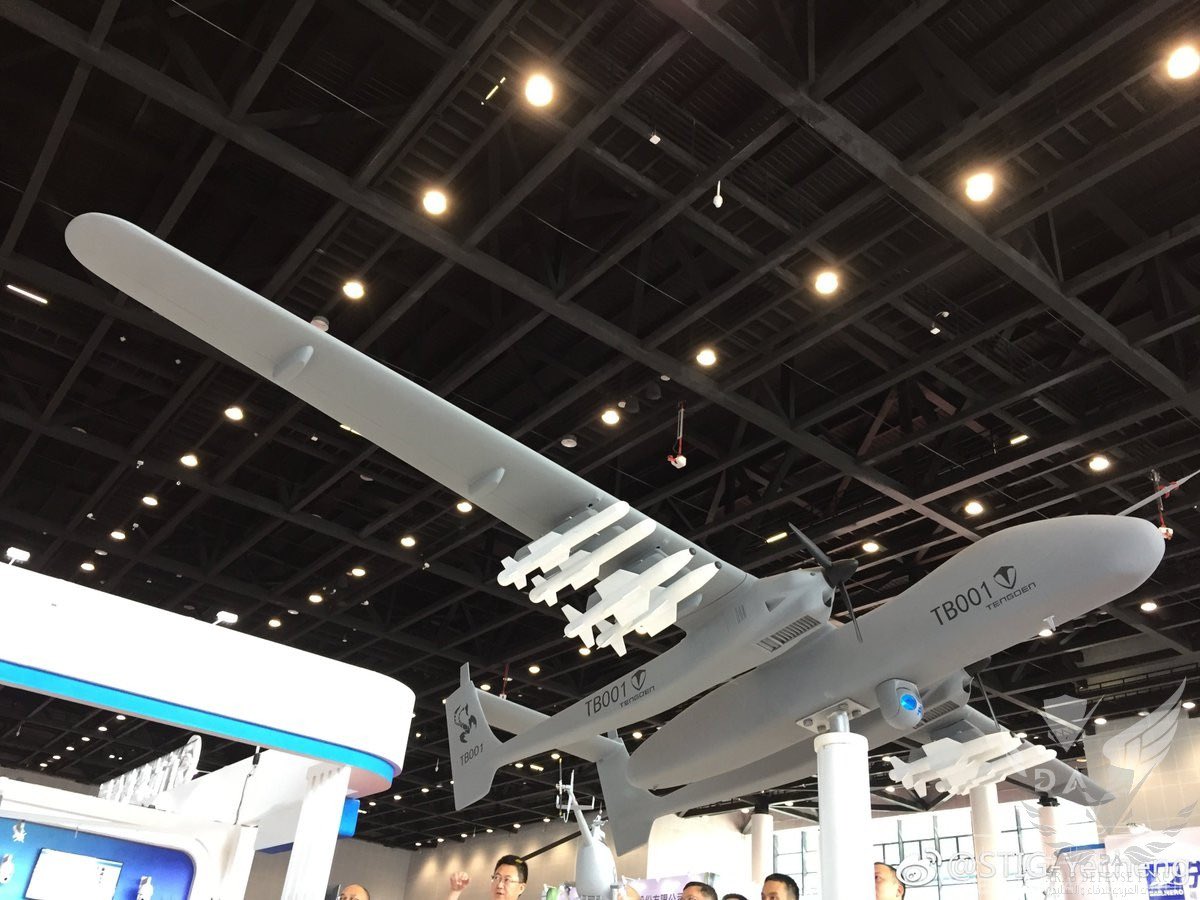 Popular Science revealed in 2018 that Tengden has collaborated with the Chinese delivery service SF Express to develop an enhanced TB-001, particularly for freight, by increasing the drone's size and capacity. 
The article further said that this idea was proven to work when a repurposed TB-001 para-dropped supplies to a Huawei maintenance team in the Yunnan Province. The company has shown its designs for an eight-engine drone at trade fairs.
The eight-engine drone would be comparable to a medium-sized manned freight aircraft in size and have a wingspan of more than 137 feet and a payload capacity of 20 tons.
Tengden was reportedly already building this enormous craft when it was first announced. However, there hasn't been any update on this development. Tengden must have leaned on its efforts and work while designing the Scorpion D's layout and operational idea.