According to a recent report, Russia has lost eleven Sukhoi Su-30 fighters in Ukraine, leaving a cue for India and even China to upgrade its fleet of jets rapidly.
China, too, uses Russian-origin Su-30MKK, but that isn't China's sole frontline fighter as it has a vast fleet of highly advanced Generation 4++ (or 4.5) jets along with one of the world's most diverse air defense systems.
A study by open-source intelligence (OSINT), arms and military analysis website Oryx gave a detailed breakup of the range of ground and air platforms Russia lost against Ukraine and the nature and cause of losses.
Of the eleven, six have been shot down, and five have been 'destroyed on the ground,' presumably owing to a Ukrainian strike on the Russian Air Force (VVS). Whether the six that were shot down were following surface-to-air missile (SAM) hits or air-to-air combat with Ukrainian Air Force jets has not been specified.
Su-30s Shot Down – When & Where?
The report has photographs, videos, or hyperlinks to social media posts about the jets being shot down against each claim of a Russian jet loss.
Of the six Su-30s that were brought down from the air (either through SAMs or aerial engagement), only one was destroyed in September, while the rest of the kills happened between March and April. This implies that no Su-30 was lost for the four months of May, June, July, and August 2022.
As for the five mentioned to have been destroyed on the ground, one is shown burning on an air base tarmac on February 25. Whether this was an accident or a result of a Ukrainian strike on a VVS air base has not been mentioned.
The other four have been shown in a satellite photograph of Crimea's Saky Air Base on August 9, showing parked planes on the air side burning.
This can be concluded to have resulted from the Armed Force of Ukraine (AFU) strike there on the same date (August 9), which the AFU revealed only on September 9. Ukraine's top military commander, General Valery Zaluzhniy, and the First Deputy Chairman of the Parliamentary Committee on National Defense and Intelligence, Mykhaylo Zabrodskiy, unveiled the details of the strike in an article on the Ukrinform news agency.
The "missile strike" destroyed at least nine military aircraft, including Su-30SM fighters and Su-24M bombers, but the article did not specify the missile used. Other VVS aircraft that were shot down include the Su-25 Frogfoot ground attack/close air support (CAS) jet, which has the highest number of VVS losses at 23.
This is followed by the Su-34 fighter bomber (16 shot down) and one Su-35S, commonly known as the 'Super Flanker.' A MiG-31BM was also lost to a 'non-combat related incident' where the jet ran off the runway at Crimea's Belbek Air Base on October 6 and fell off a cliff.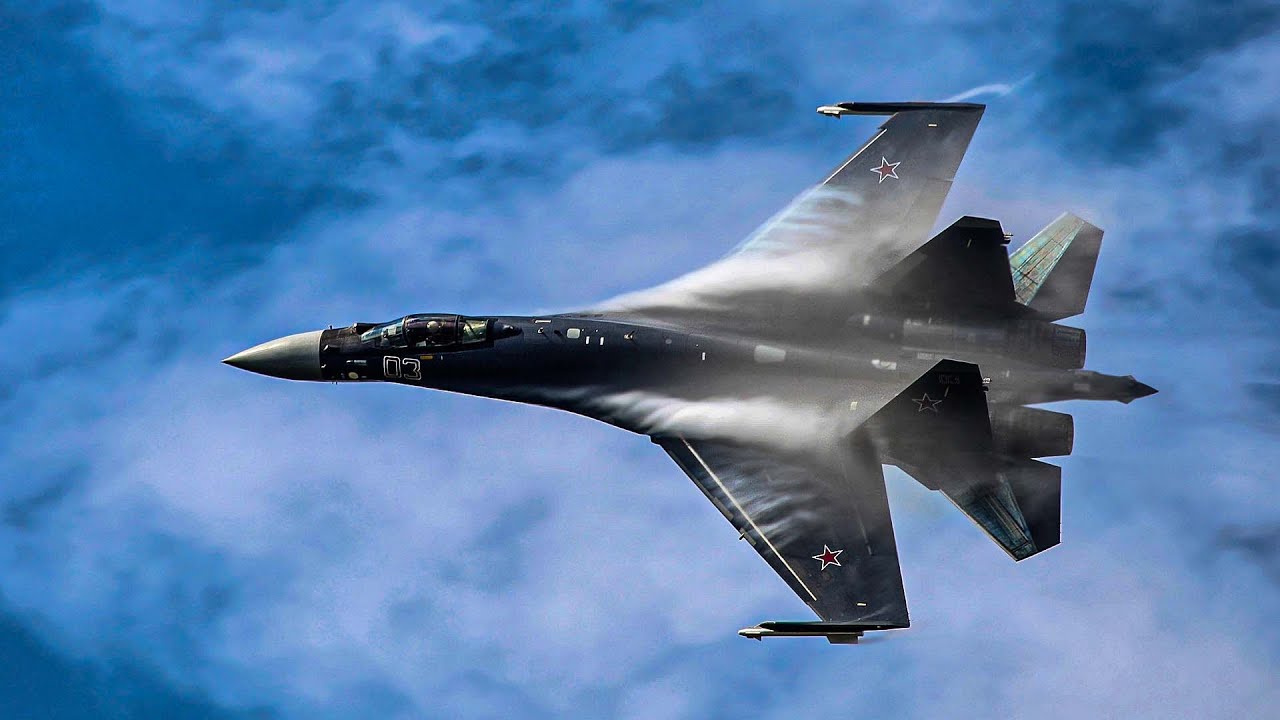 India Needs To Upgrade Its Sukhois Fast
In a possible conflict with China, India will rely heavily on its Su-30s and the Dassault Rafale to carry out strikes or air dominance roles. IAF's 262 Sukhois will remain the Indian Air Force's (IAF) backbone for decades.
In October, the IAF decided to upgrade these with indigenous systems, avionics, electronics, radar, some low-level technical assistance, and a new engine from Russia. This is to avoid irking the US, which has sanctioned Russia over its military intervention in Ukraine.
In early October, IAF chief Air Chief Marshal VR Chaudhari announced that the technical parameters of the significant Sukhoi upgrade were being decided. Eighty-four Su-30s would be upgraded in the first tranche, with the modernization kicking off after 4-5 years of design and development.
A new Long-Range Dual-Band Infrared Search and Track (IRST) under the Make II category is being developed by the Defense Research Development Organization (DRDO) and Bharat Electronics Limited (BEL).
A new Active Electronically Scanned Array (AESA) radar is being developed by the DRDO, Hindustan Aeronautics Limited (HAL), and a Russian Original Equipment Manufacturer (OEM) to replace its N011M Bars radar. The AL-41F-1S developed by Russia is expected to be fitted onto the Indian Su-30 MKI.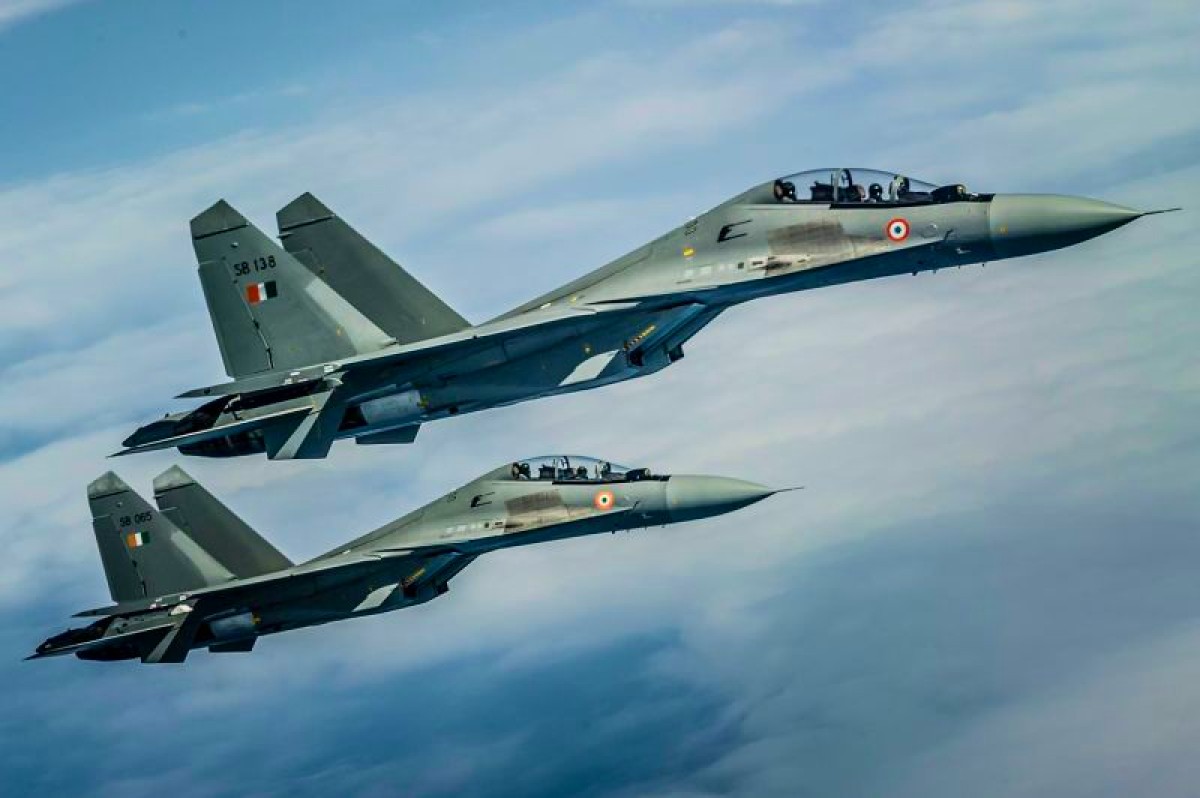 Former IAF Jaguar pilot Squadron Leader Vijainder K Thakur had recommended India take a cue from Russia's upgrade of its Su-30SMD fighters to the SM-2 standard. India's original Su-30 upgrade plan was stuck for several years, primarily owing to HAL and Rosoboronexport addressing the issue of spares.
In the meantime, Russia upgraded its Su-30 fleet to the Su-30SM2 standard. Upgrading its fleet at the same time as Russia would have been cheaper, as Russia would have accrued economies of scale in manufacturing and sourcing the new equipment for a more extensive fleet.
A recent EurAsian Times analysis explained how Russia's Su-30SM2 upgrade program attempted to converge the Su-30 with the Su-35 to the maximum possible extent series "to minimize logistics and maintenance overheads."
This was against the backdrop of a batch of new Su-30SM2 fighters handed over to the VVS by the Irkutsk Aviation Plant.