The US Air Force has been focusing on developing and reshaping its mechanisms and capabilities in preparation for a potential conflict with China. The concept of deploying unmanned aerial vehicles in tandem with manned aircraft looks to be at the center of the USAF's plans to counter China. 
China Not Repeating Nazi Germany's Mistake; USAF General Says 'No Nation In Their Right Mind' Would Want To Fight Beijing
In light of this, the USAF is already pursuing a highly classified program called Collaborative Combat Aircraft (CCA). However, the service hasn't provided many details regarding the program. 
The USAF anticipates that drone technology will undoubtedly be essential in the Indo-Pacific region in the future to put pressure on Chinese air defenses. But, the technology is in its early stages and still has a lot of obstacles to overcome. 
In a recent news conference, Gen. Kenneth Wilsbach, head of the Pacific Air Forces (PACAF), said, "I would say it's in the very beginning stages because, in all candor, we're just starting to see the initial actual technology start to reach the field."
Wilsbach has regularly emphasized the significance of unmanned aircraft systems for a potential future conflict with China. He nevertheless believes that several questions must be addressed before this technology can be effectively implemented. 
Wilsbach cited the MQ-28 Ghost Bat drone from Boeing as an example, noting that Australia is still learning to deploy these platforms. This unmanned system was initially developed for the Royal Australian Air Force's (RAAF) Airpower Teaming System (ATS) program.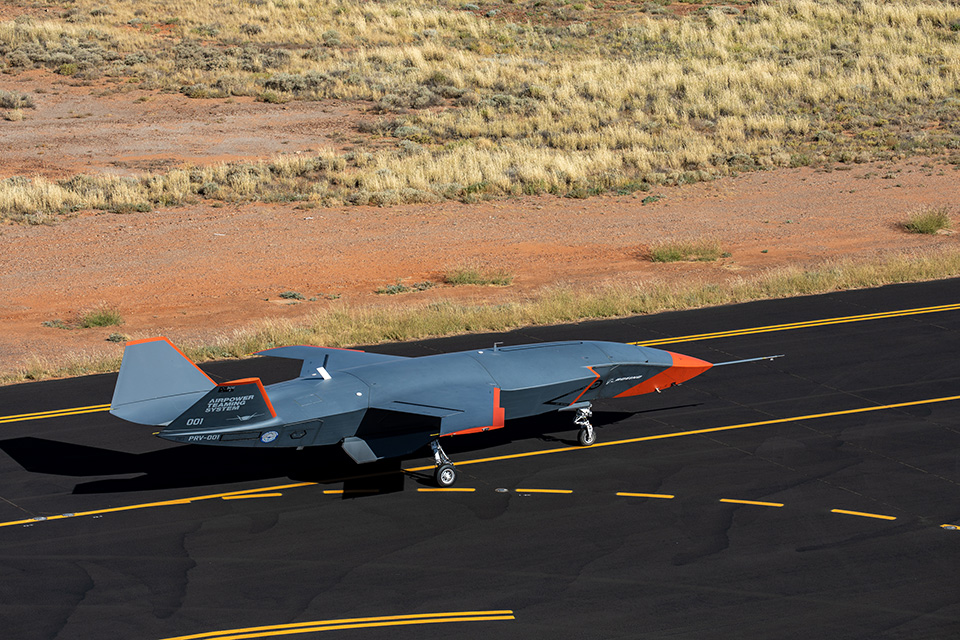 He continued by saying that as time passes, many questions about combat platforms still need to be answered. He also raised other issues, including how to integrate unmanned vehicles into the military and what specific tasks they could perform.
The head of Pacific Air Forces also brought up the potential pairing of the CCA with either fighter aircraft or the airborne early warning and control aircraft E-7 Wedgetail. 
A Crucial Technology Against China?  
Although there are many challenges ahead, Wilsbach supports CCA technology because he thinks it would enable US forces to employ en masse against their enemies. 
"That'll be pretty difficult to contend with. You go into a combat area with so many targets and have difficulty figuring out which ones are the highest priority and which ones you can disregard for a bit. It's a pretty hard environment to operate in. And so we'll set that to our adversaries. It'll give us an advantage," he added. 
Wilsbach has previously stated that Beijing's anti-access/area-denial capabilities are very robust, particularly in eastern China and the South China Sea.
He proposed a potential answer to the problem of having a fleet of affordable, "attritable" unmanned systems. These drones might be used in large-scale battles to create challenges for opponent air defense units.
If Chinese forces damage robotic systems, it will not create a major concern among American military planners. Moreover, future drones may serve various purposes, such as sensors, jammers, "weapons trucks," or even simple decoys to divert enemy fire from more crucial platforms.
Systems that are autonomous and AI-enabled may be created with the ability to coordinate operations and work in swarms. Wilsbach earlier referred to manned-unmanned teaming as "the future's wave." 
Even then, the Air Force is exploring ways to prevent China from attacking US ground targets. The United States is particularly worried about China's capability to launch 'missiles and bullets' and has a plan to make it extremely difficult for Beijing to strike their military facilities. 
"And we're talking about wide dispersion. We've been working on getting access to several places where we have not worked before or in recent years. We've got quite a bit of funding coming up with plans to expand airfields and ramps, and facilities at those airfields like storage, weapons storage, and those sorts of things," Wilsbach noted. 
He disclosed that the runways on a small island in the middle of the Pacific would be lengthened over the next three to five years so the USAF could operate from them more conveniently. 
The US troops will also add new runways, taxiways, ramps, and storage even in the Guam cluster, where they already have numerous airfields. The US is taking a few measures to counter China's capacity to station missiles in strategic locations. Overall, the service appears confident in its ability to confront China.