As April approaches its end, many have begun to wonder what holds up Ukraine's much-anticipated spring counter-offensive while the Russian military is fortifying defenses in the seized regions of Ukraine.
According to the founder of Wagner Private Military Company (PMC), Yevgeny Prigozhin, the Ukrainian army is unlikely to stage an offensive amid the muddy conditions that render fields and unpaved roads impassable.
"An offensive cannot be launched right now for quite understandable reasons: amid horrific slush and mud. Even pickup trucks cannot freely run on this terrain, let alone heavy vehicles and tanks. It will take some ten days for the ground to dry," Prigozhin's press service quoted him as saying.
"When will they begin an offensive? They will probably decide by themselves. They don't inform me about that. But the fact is that they will finally begin their offensive. That is why we must be 100% prepared not to repeat what happened in 1941," he continued.
This assessment is also corroborated, up to some extent, by the United Kingdom's Ministry of Defense (MoD), which in its recent intelligence update, said that severe mud is slowing operations for both sides of the Russia-Ukraine war while noting that Russian outlets are probably exaggerating its impact on Ukrainian forces as part of information warfare.
"Surface conditions can be expected to improve in the coming weeks. The threat from mines probably continues to be a more important factor in limiting the combatants' off-road maneuver," the UK MoD further said.
column of #Leopard 2A4 tanks and #American M113 armored personnel carriers is crawling through the mud somewhere in #Ukraine. pic.twitter.com/ysijtiFDSp

— Arthur Morgan (@ArthurM40330824) April 22, 2023
However, it is not necessarily the muddy conditions in Ukraine but rather the lack of ammunition and weaponry that seems to keep Kyiv from committing its armed forces to a counteroffensive.
As discussed earlier by EurAsian Times, the Ukrainian military leadership was apparently setting aside shells for the upcoming spring offensive, which caused frustration among the Ukrainian troops fighting in Bakhmut, who resorted to engaging with journalists about their dire predicament caused by lack of ammunition.
Also, top Ukrainian officials, including President Volodymyr Zelensky, have said they will not undertake another major military assault on Russian-occupied regions without more weapons from the US and the West.
"We are waiting for ammunition to arrive from our partners," Zelensky said in an interview with Japan's Yomiuri Shimbun newspaper in late March.
And when asked about the expected counteroffensive, he said, "We can't start yet; we can't send our brave soldiers to the front line without tanks, artillery, and long-range rockets."
Kyiv Frustrated By Inadequate Supply Of Weapons
Top Ukrainian officials have been frustrated about the slow delivery of weaponry and ammunition from the West.
For instance, Ukrainian Foreign Minister Dmytro Kuleba lashed out at European Union (EU) partners for their inability to deliver a major new ammunition procurement program, which has pledged a million artillery shells to Kyiv.
"The inability of the EU to implement its own decision on the joint procurement of ammunition for Ukraine is frustrating," wrote Kuleba in a tweet on April 20. "This is a test of whether the EU has strategic autonomy in making new crucial security decisions. For Ukraine, the cost of inaction is measured in human lives."
Kuleba's remarks prompted a phone call the next day with EU's foreign policy chief, Joseph Borrell, who promised that the bloc would "do its utmost to deliver, and deliver fast."
The EU reached a political agreement on March 20 on a plan to use a billion euros from the European Peace Fund to immediately supply Ukraine with ammunition from the available reserves of European armies and another billion euros to use for joint procurement of shells.
While the first stage, which is to facilitate the supply of ammunition for Ukraine from the reserves of the European armies, is already being implemented, the second stage is said to have been embroiled in a dispute, mainly between France and Poland, concerning the location of the order for the production of artillery shells.
The crux of the ongoing dispute is the ideal of "strategic autonomy," a policy concept that envisions an independent and self-reliant European Union, particularly in matters of defense, where an alliance with the US has been setting the terms for decades.
With some backing from Greece and Cyprus, France is advocating that the funds should remain within the EU and that the supply chain of ammunition production should be entirely European, including sourcing key components needed to build the artillery shells.
However, Europe's defense industry may not be able to deliver one million shells to Ukraine in a year, according to one unnamed European diplomat cited by Politico. Therefore, countries from Northern and Eastern Europe are making a case for prioritizing faster delivery of artillery shells to Ukraine.
As per recent reports, Sweden, which holds the rotating EU presidency, has stepped in to find a compromise. Swedish officials reportedly devised a compromise document that limited the upcoming contracts to "economic operators established in the Union and Norway" and clarified that the directive should not set a precedent.
The new text seems to be currently under discussion among the EU members, going by the announcement by an EU official on April 22, in which he stated that the point about the joint order for the production of 155mm shells, requested by Ukraine, is "under discussion now" and "it seems that the solution is very close."
Ukraine is also looking forward to receiving the top-of-the-line American M1 Abrams in a few weeks after the arrival of German Leopard tanks. However, there is concern among the senior Ukrainian officials in Kyiv that all this is too little and too late.
US Defense Secretary Lloyd Austin said on April 21 that the US would start training Ukrainian forces on how to use and maintain Abrams tanks in the coming weeks while it works to get them onto the battlefield as soon as possible.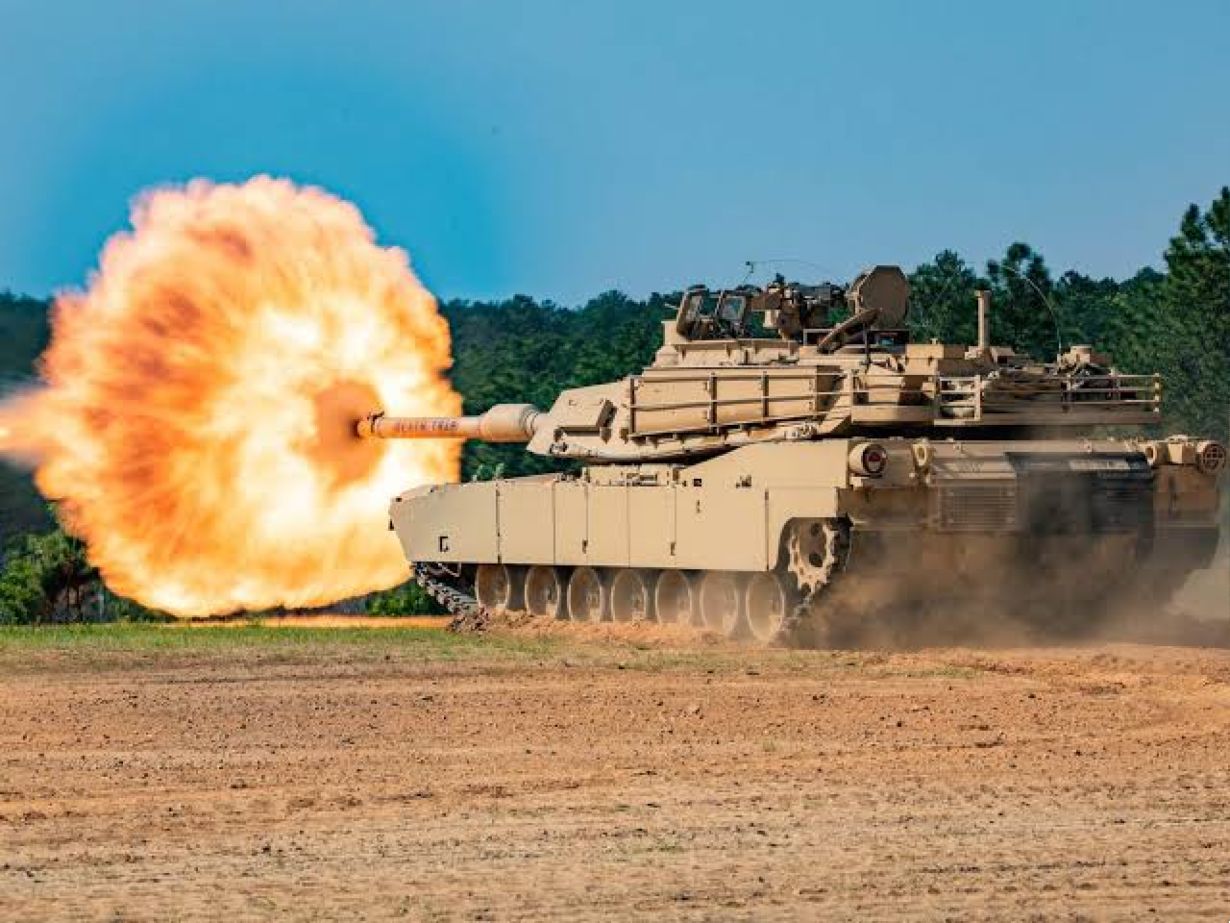 Thirty-one tanks are slated to arrive at Grafenwoehr Training Area in Germany at the end of May, and a couple of weeks later, the Ukrainian troops will start training on them, which should continue for about ten weeks.
Also, these tanks will not be the ones used by the Ukrainian forces in the war against Russia, instead, 31 M1A1 battle tanks are being refurbished in the US, and they will be sent to the battlefield once they are ready, which should take some months.
As for the Leopard tanks arriving in Ukraine are also coming in with their own set of problems. Ukraine is getting 71 Leopard 2s from eight countries, which fire different rounds, presenting a unique problem for the Ukrainians.
Kyiv cannot buy munitions in bulk for these Leopard 2s, and the delivery timelines for different ammunition may differ, which could hinder the deployment of these Leopard 2s on the battlefield.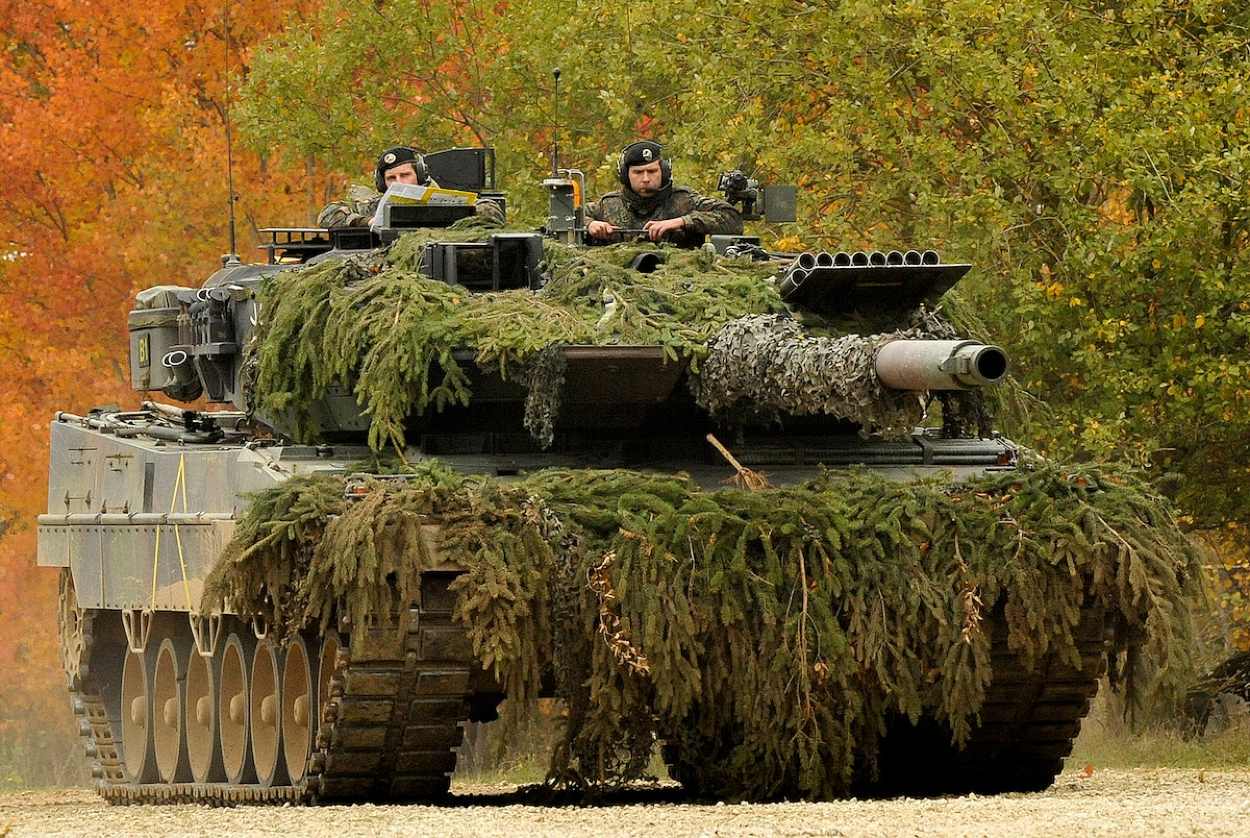 Also, military commentators point out that 71 Leopard 2s and 31 M-1s constitute only a hundred tanks for an army that requires more than a thousand tanks to equip its armor battalions.
However, it is essential to note that Ukraine is also receiving other ex-Soviet tank types and getting at least 100 Leopard-1s from a German-Dutch-Danish consortium.
Russians Are Fortifying Their Positions
The concern in the corridors of Kyiv is that as the wait for weaponry and ammunition draws longer, the Russian military in its occupied areas of Ukraine is fortifying its position, making it difficult for the Ukrainian forces to retake these areas.
For instance, in Berdyansk, on the northern shore of the Azov Sea, Russians are fortifying the airport with trenches and pyramidal anti-tank obstacles called 'dragon's teeth.' Apart from that, Russian troops have also begun digging defensive fortifications in Crimea.
Similar fortifications have also been observed in Russian-occupied areas of Ukraine's southern Zaporizhzhia region, which is believed to be among the most likely regions where the much-anticipated Ukrainian counteroffensive could begin.
No panic from the russians looks like this?

Dragon's teeth fortification in the Zaporizhzhia region along the Mariupol-Crimea highway.

Suddenly, "russia is here forever" isn't so appealing… pic.twitter.com/jELGs2knf9

— Neil Hawker ?? ї ? (@NeilHawker2) March 13, 2023
Also, the Russian military has demonstrated its ability to adapt on the battlefield, as pointed out by military experts like Mick Ryan, a retired major general in the Australian army.
In a Twitter thread posted earlier this month, Ryan said that Ukraine successfully targeted Russian logistics and rear areas in the initial weeks of the war because of "poorly conducted" close combat tactics. However, the Russian military made changes.
"Instead of more maneuverist [sic] tactics, they adopted a very attritional model," Ryan said while referring to increased Russian reliance on artillery strikes guided by unmanned aerial vehicles (UAVs) to advance slowly but more cautiously, to avoid exposing the logistical targets.
Furthermore, Ryan pointed out the recruitment of convicted felons by the Russian private military company Wagner, which he described as a "return to human wave attacks that have featured in conflicts such as the Iran-Iraq war" but in a more "sophisticated" manner.
"It is a more sophisticated adaptation to tactics where the initial human waves are just the first echelon of several, each successive echelon featuring more experienced and capable troops," Ryan said. "Each successive wave would claw out small gains, and eventually better trained and more experienced Wagner Troops would exploit any gains these human wave attacks achieved."
There has also been an evolution of Russian tactics for providing air support to ground forces, which has turned out to be very effective, as the Ukrainian Air Force officials grudgingly admitted.
To avoid the deadly Ukrainian air and missile defense network, the Russian Aerospace Forces (VKS) fighters have begun employing long-range weapons such as FAB-500 and 1.5-ton UPAB-1500B glide bombs, as has been discussed in detail previously by EurAsian Times here and here.
A video of Russian aerial bombs (presumably FAB-500 with УМПК – unified planning and correction module; Russian version of JDAM) being dropped on the frontline city of Vuhledar in the Donetsk Oblast of Ukraine. pic.twitter.com/Y4mENfhqFs

— Status-6 (@Archer83Able) April 4, 2023
"It is an extremely big threat when guided air bombs, gliding bombs, can fly far and the aircraft do not enter the kill zone of our air defenses," Yuri Ihnat, the spokesman for the Air Force of the Armed Forces of Ukraine, said after Russian Su-35 jets attacked Ukraine's northeastern Sumy Oblast with 11 guided bombs on March 24.