In late 2021, the Elite unit of the Indian Army was set to get the best-in-the-league canines, the Belgian Malinois, for undertaking sophisticated operations. Less than a year later, one of them made the supreme sacrifice while fighting terrorists.
Chinese Missiles 'Zoom Over' US Patriot Defense Systems; Experts Decode Why Taiwan Did Not Intercept PLA Missiles
In Kashmir's Baramulla district, a terrorist shot and killed a two-year-old Belgian Malinois named Axel from the army's elite attack dog team on July 31. As per the unit's account, Axel was shot only moments after the canine soldier located the hiding terrorists.
According to army authorities, another assault dog named Bajaj initially entered the structure in Baramulla's Wanigam Bala hamlet to sanitize it. Later, Axel was deployed to take on the task.
The dog reportedly entered the room and cleared it first. However, one of the terrorists hiding in the second room opened fire on him as soon as he entered it. A firefight ensued between the soldiers and the terrorists, following which Axel's corpse was retrieved.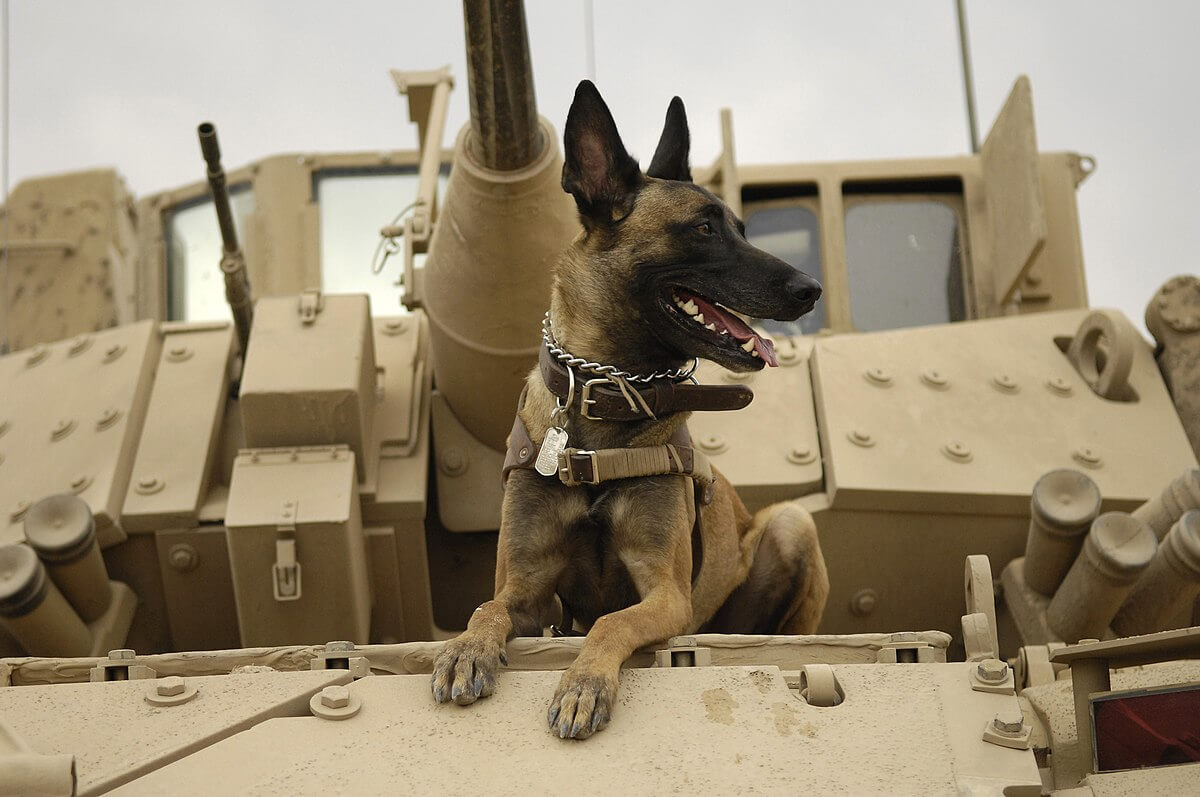 Axel's handler also suffered slight wounds. It is believed that Axel stuck with the terrorist despite being fired because the dog's post-mortem examination revealed that in addition to the bullet entry and exit wounds, he also suffered more than ten more wounds and a femur fracture.
Indian Army's sniffer dog Axel laid down his life in the line of duty during an operation against Jihadi terrorists in Baramulla, of Jammu Kashmir. Axel was hit by the 3 bullets fired by the terrorists.
Tribute & Salute to Warrior ?? pic.twitter.com/SvZMAQ39q9

— Major Surendra Poonia (@MajorPoonia) July 31, 2022
Even though the Belgian Malinois has served with some Indian security units like the CRPF for a while, in November 2021, the counter-terrorism unit of the Indian Army revealed that it is bringing the dogs in more significant numbers in an institutionalized manner.
The sources had at the time informed that these dogs were to be used in urban warfare to help reduce casualties in situations known as "fatal funnels," which are narrow passageways from which soldiers cannot see what's on the other side and find challenging to flee in the event of incoming gunfire.
In the early stages of military operations, numerous injuries happen when rooms in buildings are being scouted out, or searches are conducted in jungles. Belgian Malinois are trained to conduct room surveillance using head-mounted cameras and for jungle exploration.
Belgian Malinois — A Global Favorite
Belgian Malinois dogs are specialized assault dogs trained for various attacks and are used by militaries worldwide for army operations. This breed of dog is highly recognized for its exceptional agility, endurance, stamina, biting, intelligence, and trainability, according to the Indian Army.
The rare species participated in the Osama Bin Laden raid in 2011, and in 2019, it pursued the ISIS leader Abu Bakr al-Baghdadi along a dark and perilous corridor in Syria.
These dogs, as opposed to German Shepherds, are excellent at fast-roping and parachuting out an aircraft because of their petite build.
The CRPF first employed them in anti-Naxal operations in India. Later, other central armed police organizations adopted similar dogs, including the ITBP and the NSG. The Military's canine unit also includes Cocker Spaniels and other trained dogs.
When they require unrestrained fighting power that they can target and unleash at a whim, human soldiers bring a Belgian Malinois along.
These dogs, also referred to as "fur missiles," are renowned for their speed, stamina, and eagerness to go for the kill. A Malinois can use 70 pounds of force to bite down on a suspect, making it nearly difficult for them to escape.
They excel in scent tracking as well. ISIS leader Abu Bakr Al-Baghdadi was being sought by Delta Force, who had a spy take a pair of his underwear so a Malinois could trace his smell. That is how he was eventually tracked down.
Perhaps the most remarkable thing about military "Maligators" is their capacity to work alone. A Malinois can be dropped onto a landing site, explore for safe paths, mark the locations of explosives, and communicate that information back to its handler while avoiding being blown to pieces.
This is precisely why these dogs are widely deployed by special units worldwide.
Four-Legged Soldiers Are Indispensable
Besides the Belgian Malinois, the Indian Army, like many armies globally, also deploys Cocker Spaniels, Labradors, German Shepherds, and Great Swiss Mountain Dogs in snowy environments.
Most labradors are used in "Combat Tracker Teams" (CTT). Their enhanced sense of smell aids in locating injured allies and spotting enemy troops. But it is becoming more widely acknowledged that these dogs develop an emotional connection with the soldiers.
The service dogs are essential to the operations, and many of them have received war honors, including praise from the Chief of Army Staff and General Officers Commanding (GOCs). Like Axel, many furry soldiers have laid their lives in the line of duty and have been recognized and awarded posthumously.
As for Axel, the General Officer Commanding (GoC) of the counterinsurgency force Kilo, Maj. Gen. SS Slaria and Jammu & Kashmir Police members participated in a wreath-laying ceremony at the headquarters of the 10 Sector Rashtriya Rifles.