OPED By Gp Capt (Retd) Prof Dr. Dinesh Kumar Pandey
A consortium of Adani Ports and Special Economic Zone (APSEZ) and Israel's Gadot Group acquired the Haifa port for roughly $1.2 billion with local partner Gadot Group.
On January 11, 2022, the Haifa purchase process was concluded. Since then, the port's upgrade work has been in full swing. One-third of the consortium's shares are held by the Israeli partner Gadot, while the other two-thirds are owned by the consortium's Indian partner, Adani Group.
To promote competition, enhance the quality of services, and reduce costs, Israel is selling its state-owned ports and constructing new private docks. As relations with neighboring Arab nations warm, new trade opportunities are opening up, and Haifa is well-positioned to develop into a regional hub.
According to Israeli Prime Minister Netanyahu, the agreement between the Adani Group and the Haifa port is an "enormous milestone" that will significantly enhance connectivity between the two countries in various ways.
He also mentioned that the brave Indian soldiers from World War I were instrumental in assisting in the liberation of Haifa more than a century ago. Soldiers from the various Indian cities of Mysore, Hyderabad, and Jodhpur fought for Haifa's freedom on September 23, 1918. And now, influential Indian investors are supporting the liberation of the Haifa port.
According to Haifa Mayor Dr. Einat Kalish-Rotem, the development will help the city achieve its long-term objectives and transform it into a powerful, exciting, and genuine sea city in the Mediterranean.
The relationship between the port and Haifa is entering a new phase, which could determine Haifa's position and strengthen it as a leading city in the Mediterranean from a touristic, economic, cultural, and environmental point of view, Kalish-Rotem said.
Strategic Importance Of Israel's Haifa Port
According to PM Netanyahu, the area will serve as both a point of entry and exit for a significant amount of goods that will travel directly from the region to the Mediterranean and Europe, bypassing the Arabian Peninsula and its three choke points.
In July 2022, APSEZ Ltd. won a government of Israel tender to purchase the Haifa Port, a significant trade hub on Israel's Mediterranean coast, for about USD 1.2 billion in partnership with local chemicals and logistics group Gadot.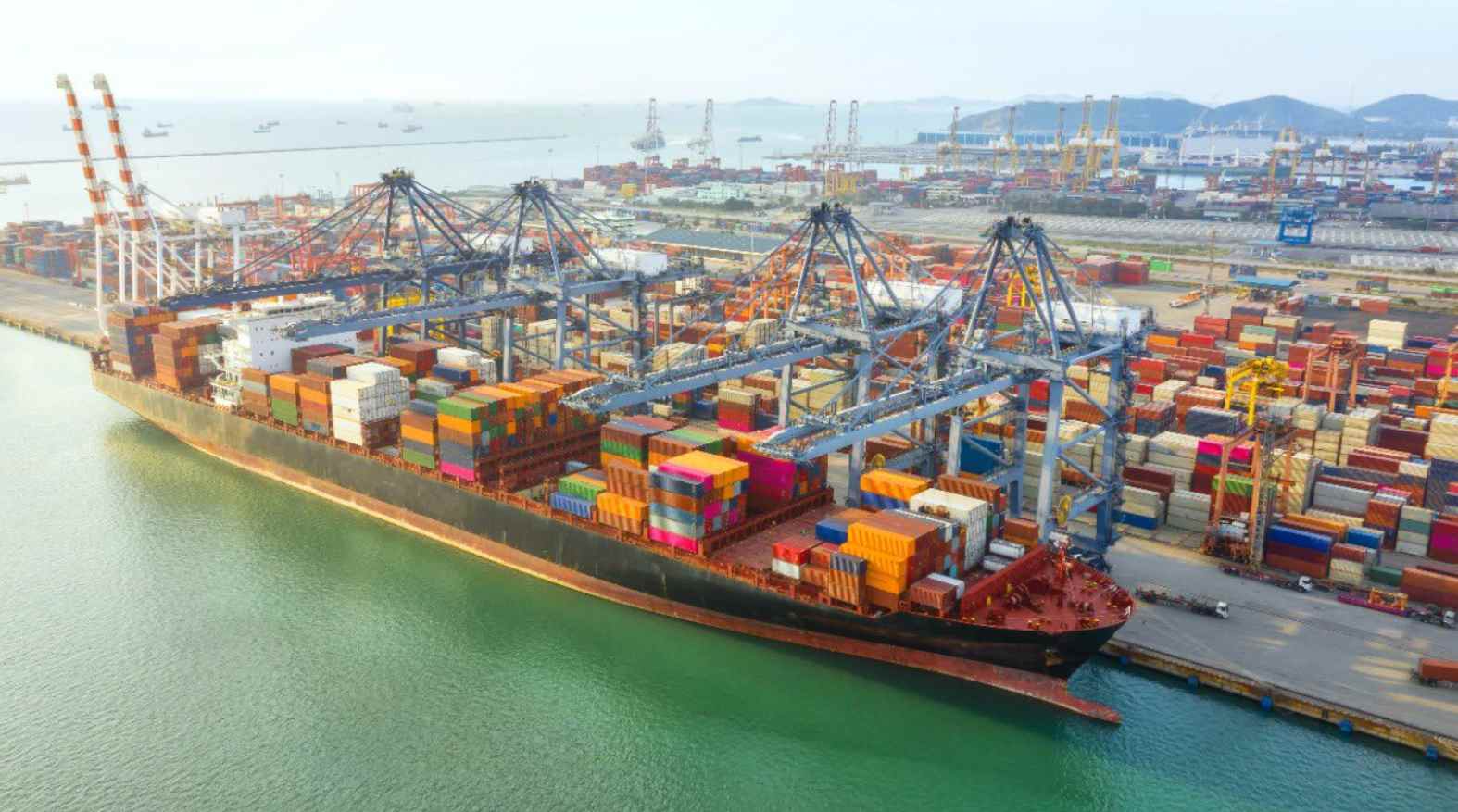 The company owned by Adani runs 13 sea terminals in India and manages 24% of the country's maritime trade. Adani's business has no connections to the West. Therefore, its presence in Israel indicates the increased marine trade between Asia and Europe and the necessity for a hub in the Mediterranean for big Asian companies.
Regarding moving containers, the Port of Haifa is Israel's second-largest port, while moving cruise ships carrying tourists is its most prominent.
Israel's Haifa port is crucial from a strategic standpoint for several reasons. The significant aspects associated with the Haifa Port are as appended below.
(a) Haifa is located on the Mediterranean coast as a significant crossroads for trade and commerce between Europe, the Middle East, and Asia.
(b) The port of Haifa offers quick access to Israel's major cities and industrial hubs, facilitating the efficient transport of goods and resources.
(c)  Concerning the Israeli Defense Forces, Haifa is a crucial naval base offering a secure docking area for warships and support vessels. Haifa is an essential naval base offering a safe docking area for warships and support vessels.
(d) Haifa is a crucial hub for producing and distributing petroleum products because it is home to a significant oil refinery.
How Will India Benefit
New Delhi would likely gain in several ways as an Indian company bought the Haifa port. Indian ownership of the Haifa port may result in more exchanges of goods and services and financial investments between India and Israel, and other nations in the region, boosting the Indian economy.
India will be able to improve its connectivity to Europe, the Middle East, and Asia as it gains control of the Haifa port. This will make moving between these regions easier for people, goods, and resources.
Acquisition of the Haifa port control would give India access to more markets for its products and services, boosting its exports and economic expansion. Indian ownership of Haifa port may result in the transfer of technology and expertise from Israel to India, assisting in the modernization and improvement of India's port infrastructure.
Controlling Haifa port would give India a strategic edge in the region, boosting its maritime security and allowing it access to vital shipping lanes.
The acquisition of Haifa Port by Indian billionaire Gautam Adani, according to Dr. James M. Dorsey, a senior fellow at the S. Rajaratnam School of International Studies, is "I2-U2's (the Indo-West Asian quad's) first success."
Competition could increase due to India's control over the Haifa port, affecting China's trade and investment interests in the Middle East and Europe. After an I2-U2 virtual summit during US Vice President Joe Biden's trip to the Middle East last week, the acquisition was made public.
As China's infrastructure-driven, multifaceted Belt and Road Initiative (BRI) appears to be stagnating, the acquisition by a close ally of Indian Prime Minister Narendra Modi, in a joint bid with Israeli company Gadot, represents success in US-backed efforts to counter China's first starter advantage.
The competition with China in Haifa's port is currently the most pressing. A privately owned port in Haifa Bay is managed by Shanghai International Port Group, which runs the deep-water port of the Chinese metropolis, the largest container cargo harbor, under a 25-year management agreement.
Israel backed off from allowing China to run Haifa Port, which the US Sixth Fleet frequently uses, due to pressure from the US. The port also sits across from a naval base that houses Israel's submarine fleet, which is thought to have a second-strike nuclear missile capability.
The acquisition also suggests that the United Arab Emirates, one of China's closest middle-ground allies and a member of I2-U2 along with the United States, Israel, and India, is playing both ends of the Middle East's strategic triangle.
The purchase comes after a free trade agreement between India and the UAE was signed last year. A similar agreement is being negotiated between Israel and India.
China's response to India's control over the Haifa port will probably be influenced by its evaluation of the potential advantages and risks and its relations with India, Israel, and other nations in the region.
Conclusion
Having control over the Haifa port could benefit India in several ways, including fostering its strategic advantages, increasing connectivity, and accelerating economic growth. This development would strengthen Indian strategic interests in the Middle East.
This development could improve relations between India and Israel, impacting China's relations with both nations.
As India may gain a strategic advantage in the area due to its control over Haifa port, China may experience strategic repercussions that could limit its access to vital shipping routes and affect its maritime security.
India will need to be diplomatically proactive to protect its interests, keeping a close watch on the geopolitics of the area.
Gp Capt (Retd) Prof Dr. Dinesh Kumar Pandey; Sr Fellow at the Centre for Air Power Studies.