China is flaunting its new military hardware ahead of the Zhuhai Air Show. The latest in line, however, is the Wing Loong-10 UAV, which has been developing and testing for a while and is now speculatively entering service with the People's Liberation Army (PLA).
On November 6, social media was abuzz with reports of the Wing Loong-10 Unmanned Aerial Vehicle of the well-known Wing Loong family entering service with the PLA.
As per accounts of military watchers tracking China's military development, the UAV has entered service as a dedicated Electronic Warfare (EW)-UAV with the official designation WZ-10 or WL-10.
China first displayed the Wing Loong-10 UAV at Nanchang Airshow 2020.
As per preliminary information, the new drone is designed to locate electromagnetic signals between 100-300MHz at 200 kilometers, has a maximum take-off weight of MTOW 3200 kilograms, has a ceiling height of 12,500 meters, and has a speed of 520 kilometers per hour. EurAsian Times could not independently verify these details circulating widely on social media.
?? Zhuhai Air Show 2022
Wing Loong 10 UAV Finally Adopted by PLAAF
Now Official Designation is WZ-10
WZ-10 EW Drone Mainly Used to Conduct Electronic Reconnaissance Task with an Endurance over 8 Hours, a MTOW over 3200 Kg

The UAV Powered by Turbofan Engines
AKF-088C Seems Fit in pic.twitter.com/wemRpyaJgp

— David Wang (@Nickatgreat1220) November 7, 2022
The EW Wing Loong-10 is designed to conduct electronic surveillance and allegedly has an endurance of over eight hours.
Besides the new EW UAV that is ready to take to the skies, the PLA uses its J-16D aircraft for EW operations. It is China's indigenously developed electronic warfare (EW) aircraft based on the J-16.
It has two huge EW pods on its wings intended to interfere with and jam the enemy's electronic systems, including radars and communication systems. The PLAAF widely deploys J-16D in the geopolitical hotspots in the region, especially in and around the Taiwan Strait.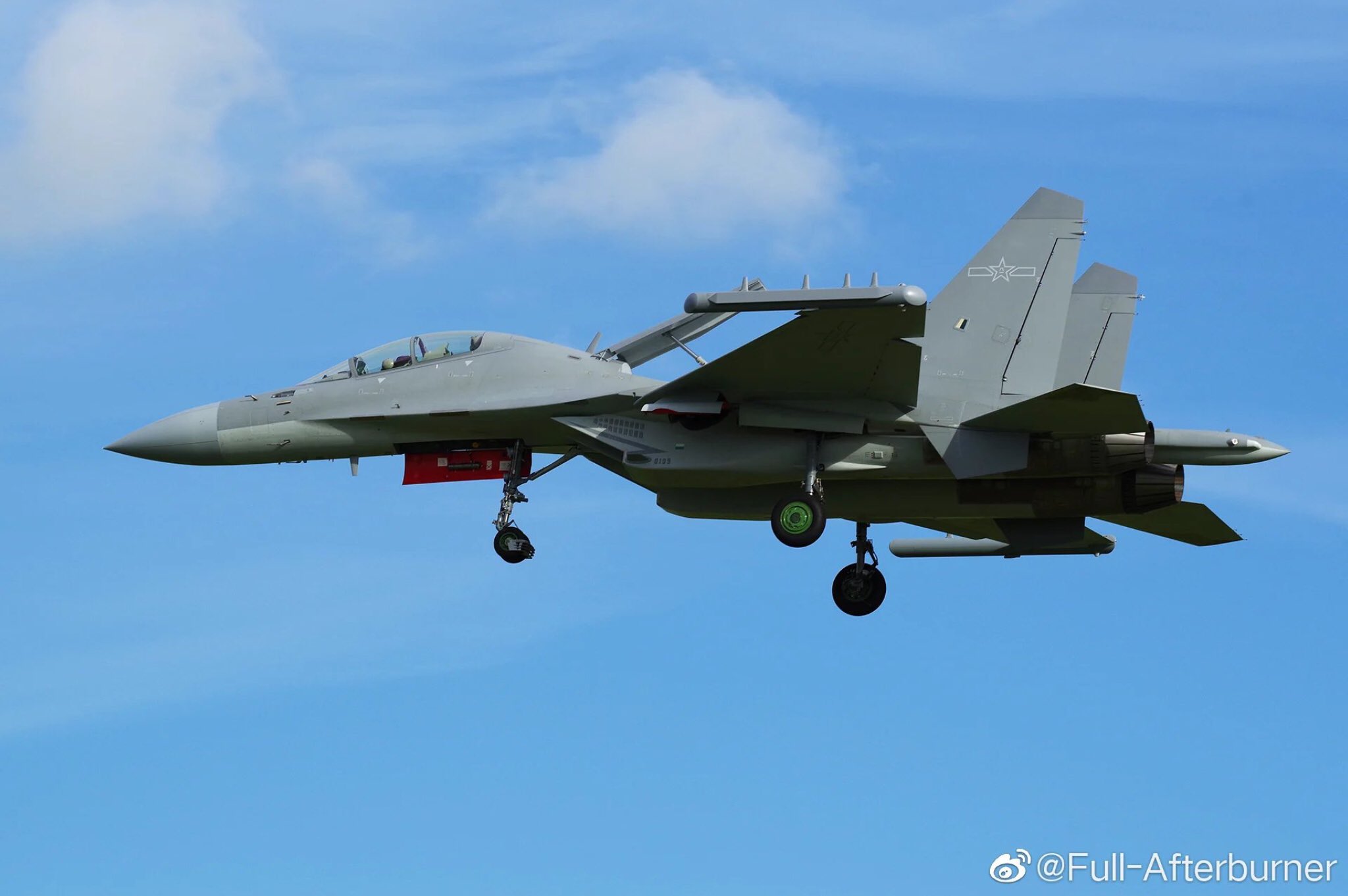 Electronic warfare systems detect, decode, regulate, or interfere with signals in the electromagnetic spectrum, most commonly radar, radio, or infrared broadcasts, to defend military assets from potential threats. It becomes even more important for China due to the contested nature of the Indo-Pacific region, where most Chinese flashpoints lie.
For instance, a South China Morning Post report stated on August 14 that Chinese and the US forces engaged in electronic warfare and reconnaissance operations before and after US House Speaker Nancy Pelosi's visit to Taiwan.
Further, the military drills conducted by China surrounding Taiwan after Pelosi's visit saw a heightened activity of US electronic warfare fighter jets. The EW-Wing Loong-10 is thus coming at an opportune moment.
The New EW Wing Loong-10?
Chinese military aviation expert Rick Joe said, "We don't know much about it, except that it is a relatively lightweight high-altitude drone with average endurance. It is not that big; for example, it is far smaller than a Global Hawk or the WZ-7 UAV. It has some minor signature reduction features. It seems like it's primarily an EW UAV, but whether that means active ECM or ELINT or something else, who knows."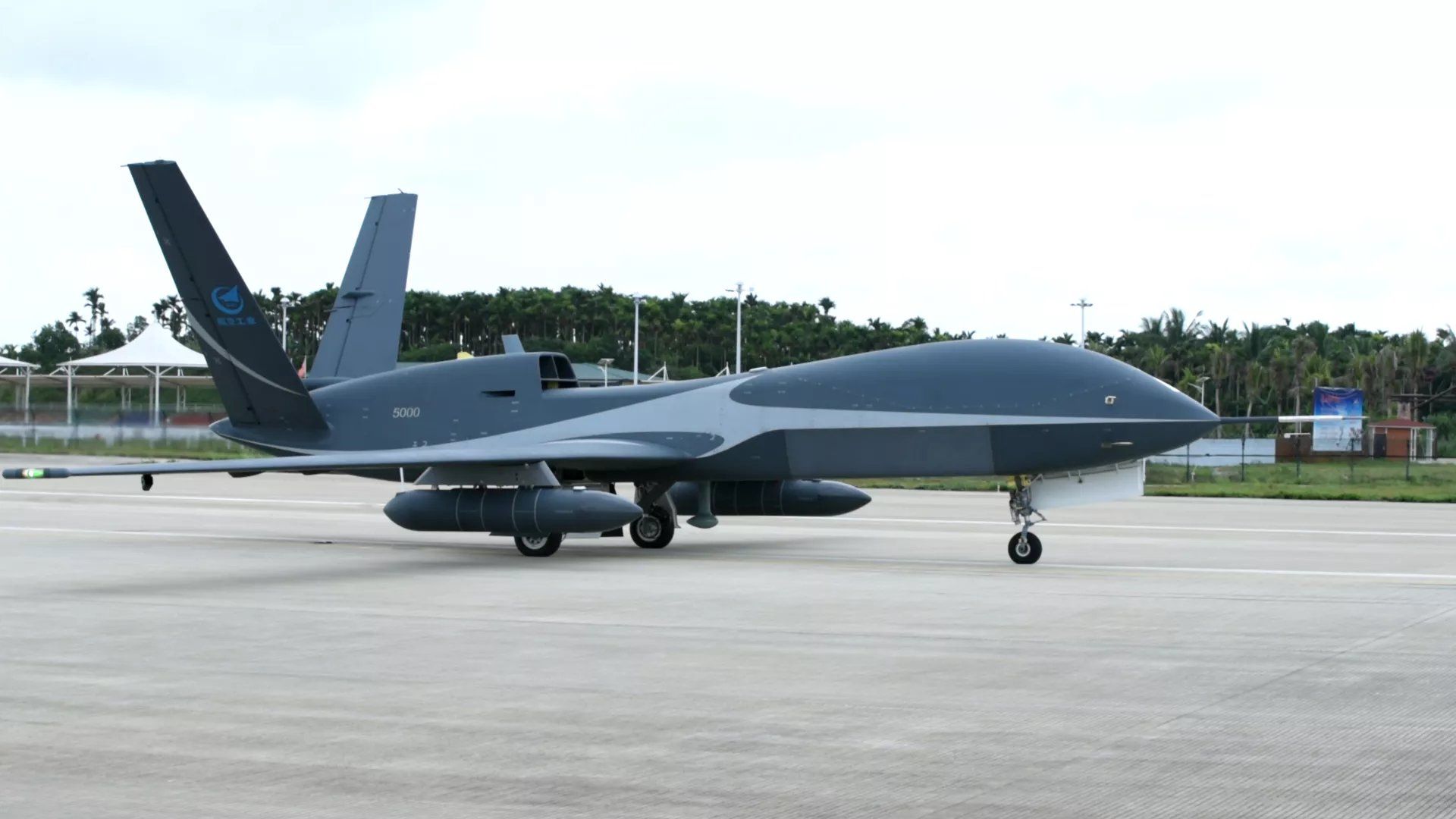 ECM stands for Electronic Countermeasure and aims to disable the enemy's radar and radio communications systems and weapons that use electromagnetic, infrared, or laser systems for guidance or aiming.
ELINT stands for Electronic Intelligence and refers to intelligence gathered using electronic sensors. The exact function of the EW UAV is not known yet, as Joe pointed out. It could either be one of these or a combination of both.
Yeni Wing Loong 3 insansız hava aracı ortaya çıktı. Hava-Hava füzesi taşıyabilme kapasitesine erişmiş, PL-10 füzesi taşıyor. pic.twitter.com/KFZ5GujWXU

— Enis Şenol (@senolenis) November 5, 2022
The Wing Loong-10 is an unmanned aerial vehicle of the High-Altitude Long Endurance (HALE) type, featuring some stealth characteristics. The new EW variant is based on the drone developed by the Chengdu Aircraft Industry Group specifically for reconnaissance and precision strike missions. It is said to be similar to the civilian-purpose Cloud Shadow drone.
As per the limited information available about China's primarily classified systems, the UAV is capable of long-range precision land/sea attacks and speedy and thorough intelligence gathering. The Wing Loong-10 is believed to be powered by a turbojet engine. An EW-capable Wing Loong-10 takes these capabilities a notch further.
Philippines-based military analyst Miguel Miranda told EurAsian Times, "What we have seen in the WL-10, also exported as the Cloud Shadow combat drone, is a very basic airframe rapidly evolving.
The WL-10 gives its operators maximal range and endurance that puts China's main rivals in the first island chain — Japan and Taiwan — at a disadvantage regarding persistent airborne intelligence gathering.
Now, if we must speculate about the electronic warfare role of a combat drone like the WL-10, it can be equipped to collect data on air defense systems, but this is a marginal task when you consider that China's military has many electronic warfare resources and cruise missiles and rocket artillery can get the job done even faster."
China's state-owned media, Global Times, reported last week that the country would exhibit an extensive collection of drones, including the Wing Loong series of armed reconnaissance drones. The Wing Loong series drones have been used domestically in large numbers while registering export success.
At the time, Chinese military expert Wei Dongxu claimed that China is a top-tier drone manufacturer capable of independently creating sophisticated stealth attack drones. The Chinese officials, on their part, are yet to officially acknowledge the new addition to their iconic Wing Loong family.