With the world's attention focussed on the Russian war in Ukraine, China appears to be demonstrating its military might in Europe. 
Recent reports of Chinese military planes transferring FK-3 surface-to-air missiles to Serbia have stirred controversy in Europe. Serbia's neighbor, Montenegro criticized the move, accusing Beijing of endangering its security.
Montenegrin President Milo Djukanovic went even further to declare that Serbia was purchasing weapons from nations that "appeared to be open enemies of Europe and NATO." China's presence in Serbia's military arsenal has risen exponentially in recent years. 
Serbian President Aleksandar Vucic justified the missile sale, which was inked in 2019 with a deal to purchase Chinese armed drones, as "legitimate, completely regular, and transparent." He stated that the weaponry would be used to protect the country against "cruise missiles and planes that would violate Serbian airspace." 
In 2020, Belgrade formally welcomed six Chinese CH-92A attack and reconnaissance drones, becoming the first European country to do so. Despite Serbia's application to join the European Union, its proximity to Russia and China has created alarm throughout the continent, and the lingering tensions from Yugoslavia's disintegration continue to throw a shadow over the Balkans.
Germany stated this week that if Serbia intends to join the EU, it must adhere to EU foreign and security policy.
Taylor Fravel, director of the Security Studies Program at the Massachusetts Institute of Technology in the United States, said that the delivery grabbed attention because of Russia's recent invasion of Ukraine. 
"[The Russian-Ukraine conflict] has raised questions about possible Chinese military responses to the conflict and whether the missile systems being delivered to Serbia might ultimately be provided to Russia," said Fravel.
The West is concerned that Chinese and Russian weapons to Serbia would incite the Balkan country to fight another war, particularly against its former province of Kosovo, which declared independence in 2008.
Serbia, Russia, and China do not recognize Kosovo's independence, although the United States and the majority of Western nations do.
"Serbia's decision carries important political significance," Timothy Heath, a senior security analyst at the US think tank Rand Corporation, told SCMP. "It shows Belgrade views its relationship with Russia and China as high importance, perhaps as important as its relationship with the EU." 
"The purchase likely reflected both long-standing good relations between China and Serbia and perhaps signaled Serbia's desire to strengthen its relationship with wealthy patron China."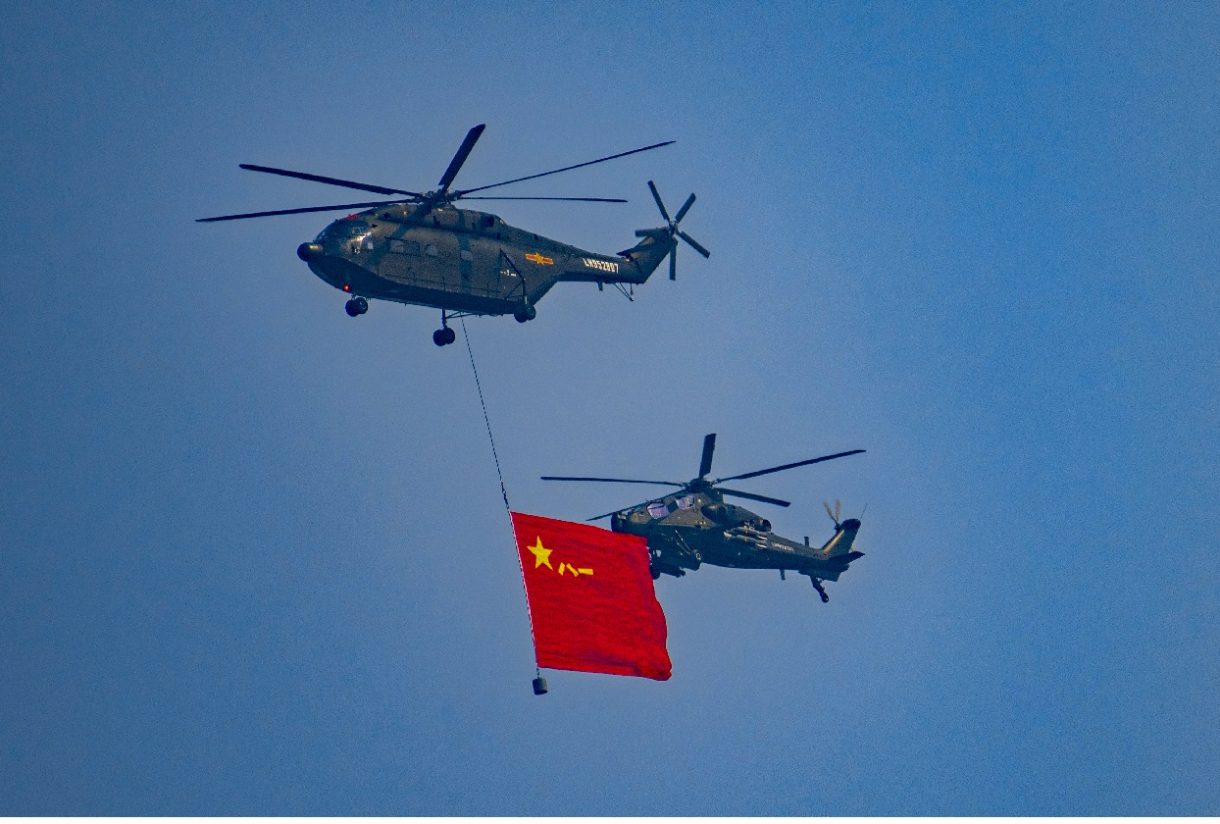 China Shows Y-20's Capabilities 
While everyone was focused on China's missile defense system provided to Serbia, Beijing went one step further and demonstrated the operational capabilities of its domestically developed Y-20 cargo plane.
The Global Times, China's state-run media, boasted about the plane, saying it might be the greatest overseas mission yet by the Chinese-developed large transport plane.
It further said that the Y-20s involved in the mission flew 8,000 kilometers from China to Serbia, passing over numerous NATO nations amid some regional unrest, so it is clear what problems it faced. However, the aircraft passed the test.
In a similar vein, Fravel stated that the recent arrival of Chinese Y-20 cargo planes in Serbia, which are commonly assumed to be delivering the missiles, was "noticeable." "It was the first time that a large number of China's new military transport, the Y-20, conducted an operation in a region far from China," he said. 
Chinese media claimed that the employment of the planes, which have a range of 4,500km (2,800 miles), was a demonstration of the country's strategic capabilities. However, according to the SCMP, the aircraft were utilized since Serbia is landlocked.
"Normally, when China delivers military weapons to buyers, Beijing would opt to deliver by sea. Or, if the country shares a border with China, like Pakistan, Beijing could also use trucks," a source told SCMP. "But Serbia is an inland country. All ports the country has good connections to are in foreign countries, such as Montenegro and Romania, making it not the best choice to deliver military weapons."
Since the 1960s, China has been selling missile systems. China has exported missile systems to roughly 50 nations, according to statistics from the Stockholm International Peace Research Institute.
"Chinese missiles are widely regarded as of high quality … The only competitor for arms sales would have been Russia, and the attractiveness of Russia has been in decline as its economy stagnated," Heath said.