China has keenly watched the Russian invasion of Ukraine and the latter's asymmetrical warfare strategies. To keep up with the lessons learned from Ukraine, a Chinese magazine recently cautioned the Chinese marines to strengthen their air defense capabilities.
China Releases 'Teaser Trailer' Of Its Electronic Warfare (EW) Drone; Experts Say Could Cripple US Military During Wartime
According to the publication Naval and Merchant Ships, China's marine corps urgently needs to improve its air defense and anti-missile combat efficiency, particularly for front-line forces. South China Morning Post reported it as the main lesson learned during the Russia-Ukraine crisis.
Russia's missile cruiser Moskva was sunk by the Ukrainians in the middle of April with a ground-based anti-ship missile called Neptune. Less than a month later, Ukrainian authorities said that a drone strike had caused the sinking of a second Russian ship in the Black Sea.
China wants to avoid any such tragedy especially when Taiwan is equipped with much superior Harpoon anti-ship missiles.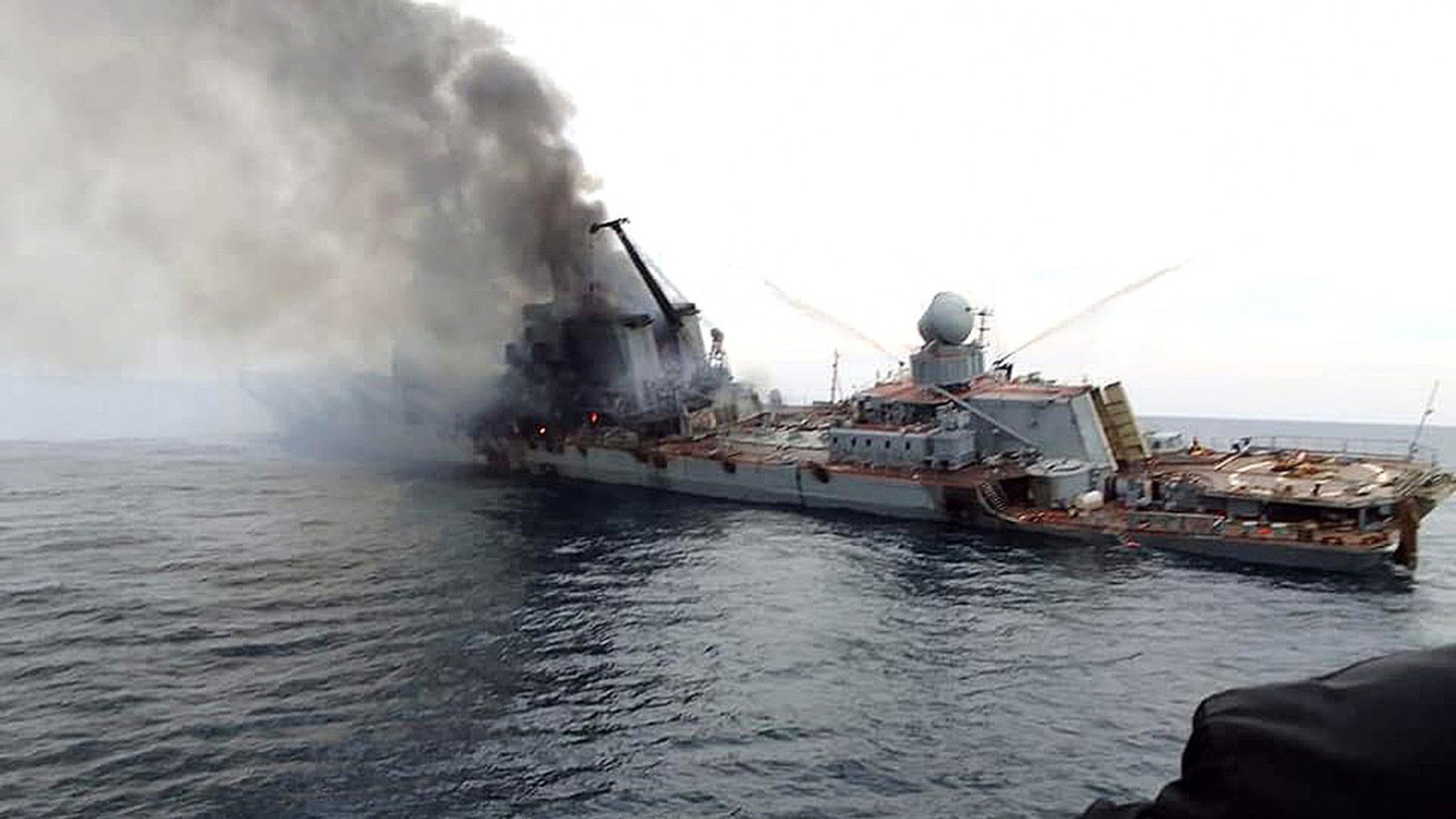 These suggestions made by the military magazine become highly significant in the face of the current spate of escalation between China and Taiwan. On August 6, China sent warplanes and ships towards the airspace and waters near Taiwan to simulate an attack on the island state.
The Chinese magazine's warnings for the Marine Corps are nothing short of intriguing. For a few years now, China has been expanding the size and capabilities of its marine corps so that it can project power far ashore and outside of the country in any environment.
A 2020 report of USNI stated that the Chinese government had approved a 300,000-soldier army layoff. It also aims to expand its marine force by 400%, from 20,000 to more than 100,000 marines, and merge its People's Liberation Army amphibious units into the PLA Marine Corps (PLANMC).
The Naval and Maritime ships article singled out China's historical tendency to focus excessively on surface ships. It was an acceptable tactic when uploading weapons and crossing waters.
Still, the strategy fell short when it came to performing air defense and anti-missile operations after touching down on an enemy's territory.
China's Air Defense Missiles Are Not Enough
"The main duty of escort fleets is to provide various assistance, such as air defense and anti-missile shields, to amphibious fleets, which are vulnerable to attacks when they approach Taiwan's coastline," the article said, adding that amphibious ships' air defense and anti-missile capabilities are weak even if they are equipped with HQ-10 short-range air-defense missile.
Furthermore, the publication said that Chinese surface-to-surface missiles lacked the necessary range to defend the marine corps adequately. It took HQ-16's case to bring home the point of the insufficient capability of air defense missiles with China's Marine Corps.
"The HQ-16 air defense missile's naval variant covers only 40km (25 miles), and the Type 054A frigate can only carry limited ammunition, so it's doubtful whether and how long they could provide protection for marines," the article said. The Type 054 multi-role frigate is one of China's main warships and has been produced and fielded in large numbers.
In contrast, China's more advanced Type 055 frigates armed with HHQ-9 surface-to-air missiles, YJ-18A anti-ship missiles, and Yu-18 anti-submarine rockets are fewer in numbers.
The article also stated how Taiwan's Thunderbolt-2000 multiple rocket launch system and the future acquisition of the M142 High Mobility Artillery Rocket System might make it even more difficult for Chinese surface ships to neutralize threats.
It is essential to consider that an all-out assault on Taiwan would require sea and air power operating in tandem.
Taiwan's Porcupine Strategy To Counter China
The United States' performance in simulating attacks on China has been appalling: American forces struggle to deploy quickly enough, are blinded by Chinese electronic warfare, antisatellite, and long-range missile systems, and are compelled to form isolated pockets of resistance that are later defeated.
Despite that, China does not have a clear shot against Taiwan, which the US will expectedly supply.
It must be noted that despite China's immense power, small Taiwan has not been intimidated by it. Instead, it adopted the "porcupine strategy," an asymmetrical warfare tactic that attempts to make the enemy's invasion difficult and expensive.
This is perhaps, the main lesson to be learned from Ukraine's struggle against tremendous Russian forces.
Taiwan has amassed substantial stockpiles of anti-air, anti-tank, and anti-ship weaponry and ammunition as part of this strategy. This encompasses unmanned aerial vehicles (UAVs) and inexpensive weapons like mobile coastal defense cruise missiles (CDCMs), capable of obliterating China's high-priced navy ships and other military hardware.
Veteran Journalist Prakash Nanda earlier noted that due to the limited capability of airlifts and fleets of aircraft, China would only transfer its troops, weapons, and supplies across the sea through the Taiwan Strait in case of a potential invasion. Taiwan can make this maritime operation very challenging.
It is precisely where the warnings about Chinese missiles aboard its vessels fall short when dealing with asymmetric warfare. The article concluded by suggesting that China needed to improve its strike capabilities while reevaluating the air-defense capabilities of its military's front-line units.