The "drone attack" at the Indian Air Force Station (IAF) in Jammu has exposed that the country is not adequately prepared to tackle such threats.
Speaking to The EurAsian Times, a leading defense analyst claims that India does not have any "anti-drone system" at the moment. He also suggests what India should do to tackle the rising threats from unmanned aerial vehicles (UAVs).
WATCH: US Shoots 'Drone With A Drone' Using High Powered Microwaves
It is suspected that a drone, locked with GPS coordinated targets, dropped two low-intensity improvised explosive devices (IED) at the Jammu Air Force station on June 27, causing minor damage to a building and injuries to two persons. This was a first-of-its-kind drone attack at an Indian military installation.
A day later, the Army claimed to have intercepted two drones flying over an army base in the Kashmir valley.
Two low intensity explosions were reported early Sunday morning in the technical area of Jammu Air Force Station. One caused minor damage to the roof of a building while the other exploded in an open area.

— Indian Air Force (@IAF_MCC) June 27, 2021
The Jammu and Kashmir Police chief Dilbagh Singh called the June 27 incident a "terror attack" while the National Investigation Agency (NIA) is probing the possible role of Pakistani terrorists.
The incident comes in the wake of the meeting of the Gupkar Alliance, an amalgamation of six mainstream political parties of Jammu and Kashmir, with Prime Minister Narendra Modi and Union Home Minister Amit Shah on the future of Kashmir, prompting some analysts to suggest the linkage between the two.
India's Parliament had in August 2019 revoked Article 370 of the Constitution stripping the erstwhile state of J&K of its special status. It was also bifurcated into two federally-administered Union Territories — J&K and Ladakh. 
Of late, there has been a demand for separate statehood for the Hindu-majority Jammu region. Pakistan criticized the move, stating it will oppose any attempt by India to divide and bifurcate Jammu and Kashmir to change the demographic structure of the territory.  
Pakistan-based terror group Jaish-e-Mohammed (JeM) might have been behind the attack at the Air Force station in Jammu, which was triggered by drones — in a first such incident of its kind in the country.https://t.co/qCyCnT8wFm

— News18 (@CNNnews18) June 28, 2021
The attack on a high-security IAF station that serves as a technical airport to the IAF and houses helicopters and other transport aircraft exposes India's vulnerabilities against drone ambush.
Use Of Drones By Non-State Actors
Drones have increasingly become an important asset in military warfare. The compact, automated aerial vehicle has a low radar cross-section (RCS) and goes undetected by radars, making it a lethal weapon.
It is not necessary to produce military drones in order to carry out an attack but even commercial drones can be operationalized to carry explosives and target any location within range using GPS coordinates.
WATCH: Israel Becomes The 'First Country' To Use Aerial Laser Weapons To Shoot Down Hostile Drones
The first known use of armed drones to carry out high-intensity attacks is said to be employed by the Islamic State in Iraq and Syria.
In 2019, the Saudi Aramco oil facilities were attacked by Houthi rebels from the Libyan border prompting international concerns over non-state actors acquiring low-cost drone technology.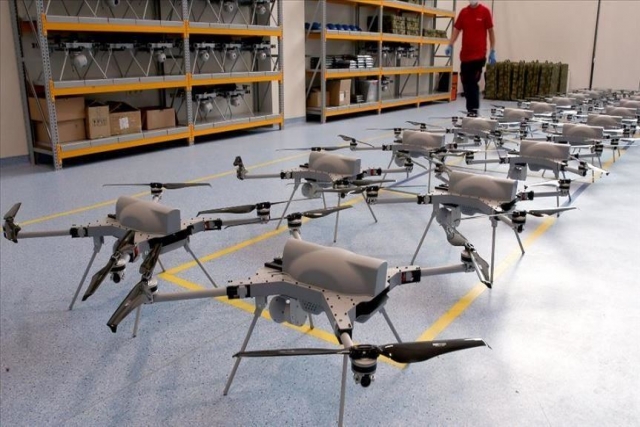 In the Nagorno-Karabakh conflict, Azerbaijan deployed a large number of drones, including the Turkish Bayraktar TB2 and Israeli kamikaze drones, inflicting some heavy damage to the militarily strong Armenia side.
India has seen an increase in the use of drones to smuggle drugs and weapons such as grenades, rifles and ammunition with several reports highlighting how Pakistan-based outfits have air-dropped arms and narcotics along the Punjab and Jammu border.
Since 2019, the Indian defense forces have shot down several Pakistani military drones using air-to-air missiles that have been flying over the India-Pakistan border.
VIDEO:

CCTV footage of an Azerbaijani 'suicide drone strike' (via Israeli Harop loitering munition) on an Armenian S-300 TEL at some point during last year's #KarabakhWar. pic.twitter.com/yEfLpi23tn

— FJ (@Natsecjeff) January 17, 2021
Last year, the Border Security Force (BSF), India's first line of defense, alerted the security agencies about the use of drones by Pakistan to carry out attacks near the International Border in J&K.
"[Pakistan's] Inter-Service Intelligence (ISI) plans to pump in a massive consignment of drugs/arms/ammunitions inside India with the help of drones," BSF said as reported by The EurAsian Times.
Why India May Never Acquire Israel's Iron Dome Missile Defense System Despite Being The Best In The World?
Most of the destroyed UAVs have been Chinese-built with a capacity to carry around 10 kilograms of weapons and drug payloads.
India's Anti-Drone Capabilities
The Indian military has identified the looming drone threat, especially from northern and western sectors, and has been gearing up to procure anti-drone technologies.
After the 2019 attack on Saudi oil facility, India has tightened the regulations on Remotely Piloted Aircraft Systems (RPAS) to monitor and control their operations around the country.
The Ministry of Civil Aviation notified the Unmanned Aircraft System Rules, 2021 that puts in place a regulatory standard for the use of drones by private entities and prohibits payload or any weight-carrying capability for the drones.
Major restrictions have been put on micro, small, medium, and large unmanned aircraft weighing above 250 grams.
#IndianArmy conducted 'Startup Search #Webinars' on #Drone & Counter Drone Technology, #Robotics & Autonomous Systems, AI, #QuantumComputing, IoT, Blockchain & #NanoTechnology for reaching out to indigenous startups and identifying niche equipment and technology in the domain. pic.twitter.com/gxyOjPrHhg

— ADG PI – INDIAN ARMY (@adgpi) December 29, 2020
But these regulatory mechanisms are not enough to control rogue drones that are unidentified and unregistered pose a high risk to the country's national security. The presence of even a small drone near airports can significantly interfere with both civilian and military flights.
India's Defence Research and Development Organisation (DRDO) has developed an anti-drone system that was deployed during last year's Republic Day Parade and the Prime Minister's Independence Day speech at the Red Fort in 2020.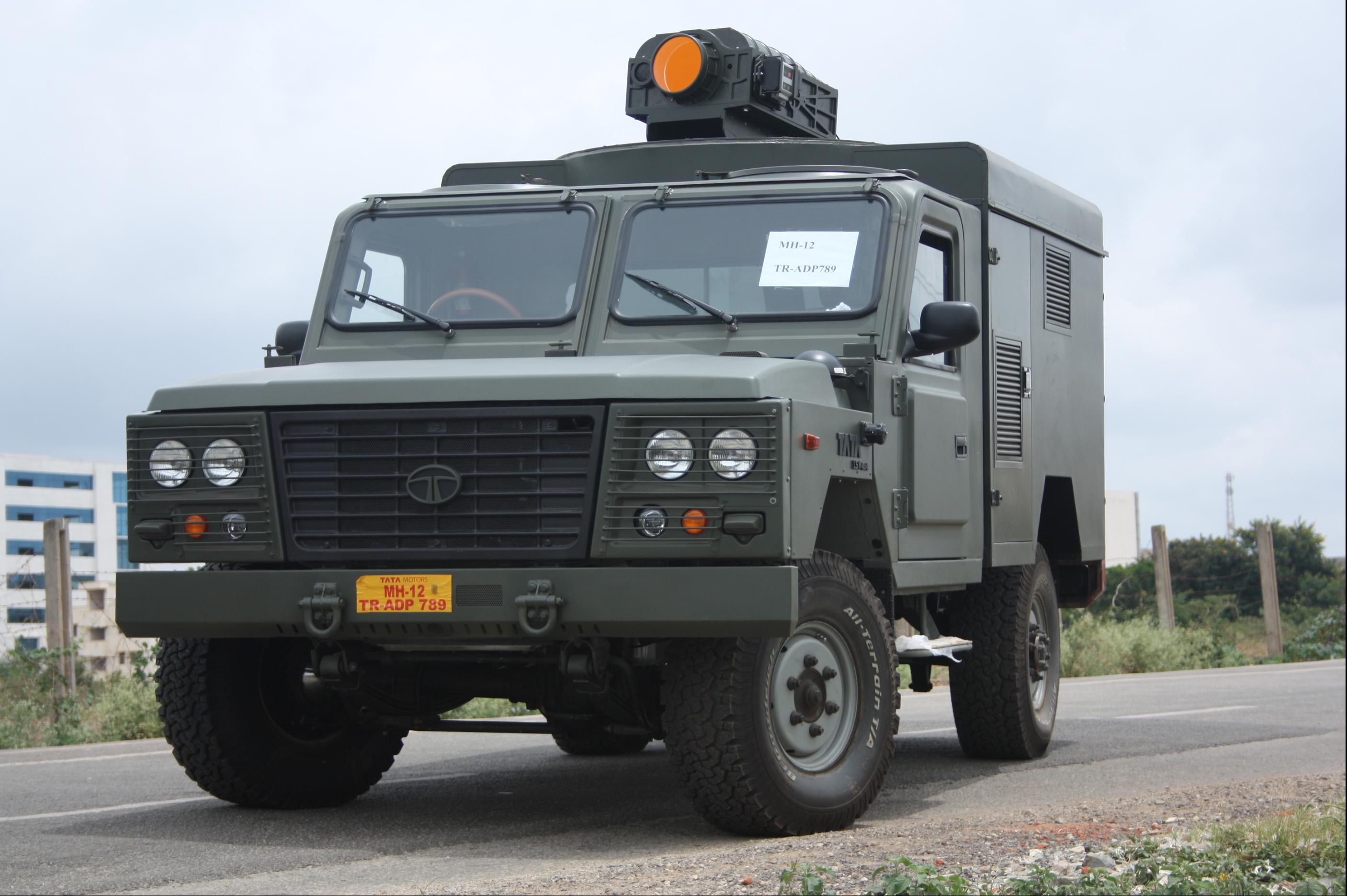 DRDO's system can detect and destroy micro drones up to 3 kilometers using Directed Energy Weapon (DEW) laser technology. It is also equipped with jamming capabilities that can hamper operational command and control links.
But it remains unclear whether the technology will go into large-scale production and potential deployment of this anti-drone system along the borders.
In March 2021, the Adani Defence Systems and Technologies Limited (ADSTL) sought clearance from the central government to demonstrate counter-drone systems to various government organizations, as per an order released by the Ministry of Civil Aviation.
This is seen as another significant step in developing a robust anti-drone system for the Indian armed forces who continue to face drone threats from both Pakistan and China.
Apart from an indigenous anti-drone system, India has leased four advanced Heron drones from Israel to patrol along the Line of Actual Control (LAC) against China. The Heron drones are famous for their anti-jamming capabilities that disrupt the command-and-control links and can prove to be effective in neutralizing UAV threats.
Showdown Time? Rafales, J-20s & S-400 Missiles Compete For Superiority Amidst India-China Border Tensions
India is also in process of acquiring US-made 10 MQ-9 Predator-B drones, considered the world's deadliest drones, for the Indian Navy.
Indian air defense systems that include anti-aircraft missiles and guns remain unequipped to detect low-flying micro or small drones that can cause significant damage to India's critical military and security infrastructure.
The recent attack highlights an urgency to invest in anti-drone technologies such as radar jammers, GPS blockers, radio-frequency detectors, infrared cameras, and lasers to kill the enemy UAVs.
What India Should Do
Speaking to The EurAsian Times, Abhijit Iyer-Mitra, a senior research fellow at the Institute of Peace and Conflict Studies, New Delhi, expressed concerns over the use of commercial drones for attack and ambush.
"Most commercial drones are low-lying and fitted with a GPS coordinate to carry out a pre-planned attack which makes it almost impossible to detect and destroy," he said.
"Drone technology is like a dream come true for cross-border smuggling since with the help of a simple DJI remote controller, a drone can be flown over the border where a man waiting at the other side will confirm the coordinates, similar to how an OTP system works," he added.
When asked about India's existing anti-drone system, Mitra-Iyer said that India does not have any "anti-drone system" at the moment.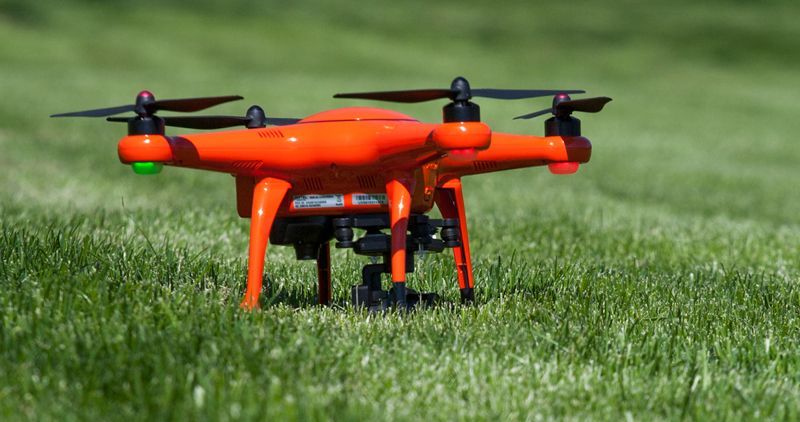 Commenting on the strategies India can use to strengthen its defense against unmanned vehicles, Mitra highlighted two methods currently at India's disposal.
"One option is to deploy conventional understanding of an "anti-drone system" that includes either an expensive aircraft that can detect large UAVs or anti-drone missiles that costs more than $20,000 to be used against a $5000 drone," he said.
"The second option is to invest in GPS jammers and geo-fencing agreements. The use of GPS jammers will be effective in neutralizing the unmanned system. The authorities will have no trouble in deploying them in Kashmir to thwart cross-border drone attacks," he noted.
"The other anti-drone technology is monitoring commercial drones through geofencing agreements with commercial drone manufacturers, a technique that will prevent UAVs flying near critical infrastructure by pre-programmed codes put in by manufacturers."
On regulation of "rogue", unregistered and unnamed drones, he said that rogue drones can be traced back to the wholesaler by the intelligence agencies but it is an impossible task to pinpoint to the particular individual buyer.
"Since drones are imported like any other toy, it is almost impossible to keep a check on who imported which drone and regulate its potential use," Mitra noted.
READ MORE