Eleven months into the war, Russian artillery fire has come down dramatically, in some places by as much as 75%, according to a recent CNN report citing unnamed Ukrainian and US officials.
While the US and Ukrainian officials do not know the reason behind the decline in Russian artillery fire, perhaps Russia could be rationing artillery rounds due to low supplies, or there is a change in Russian tactics in light of 'successful' Ukrainian offensives.
Even the estimates of the decline in Russian artillery fire offered by the US and Ukrainian officials differ widely. The US officials say the rate of Russian fire has dropped from 20,000 rounds per day to around 5,000 per day on average, while Ukraine estimates that the rate has fallen from 60,000 to 20,000 per day.
Nevertheless, US and Ukrainian officials believe that the striking decline in artillery fire is more evidence of Moscow's increasingly weak position on the battlefield nearly a year into its invasion.
One US official noted that the Russians' declining rate of fire is not linear, as on some days, Russians still fire far more artillery rounds, especially around the eastern Ukrainian cities of Bakhmut and Kreminna, as well as some near Kherson in the south.
Limited use of ammunition and a lower rate of fire seems to be a shift from Russian doctrine, which traditionally entails heavy bombardment of a target area with massive artillery fire and rocket fire, as was witnessed in Mariupol and Melitopol, where artillery played a central role in Russian advances that ultimately resulted into the capture of these cities.
Reports suggest the shift in strategy might have been brought by the recently appointed Russian theater commander, General Sergey Surovikin, who the US believes is more competent than his predecessors.
Pro-Russian experts pointed out that the CNN report completely ignores the fact that Russia has dramatically stepped up the use of kamikaze drones for precision strikes on Ukraine, and this report could be another attempt to score a PR victory.
US Alleges North Korea Covertly Supplying Russia With Artillery Shells 
So far, reports about Russia's depleting weapons stockpile have mainly focussed on precision-guided munitions such as cruise missiles and ballistic missiles.
However, as the US and Ukrainian officials observed, the dramatic reduction in the Russian rate of artillery fire suggests the prolonged conflict has also taken a toll on Russia's supply of conventional weapons.
In December 2022, a senior US military official said Russia has begun using 40-year-old artillery shells in light of the dwindling supply of new ammunition. Also, a month before that, the US National Security Council coordinator for strategic communications, John Kirby, said that North Korea was secretly supplying Russia with artillery shells for the Ukraine war by concealing the destination of shipments.
"Our information indicates that the DPRK (North Korea) is covertly supplying Russia's war in Ukraine with a significant number of artillery shells while obfuscating the real destination of the arms shipments by trying to make it appear as though they are being sent to countries in the Middle East or North Africa," Kirby noted.
However, the US did not provide evidence to substantiate these allegations or specify how many weapons were part of the shipments or how they would be paid for.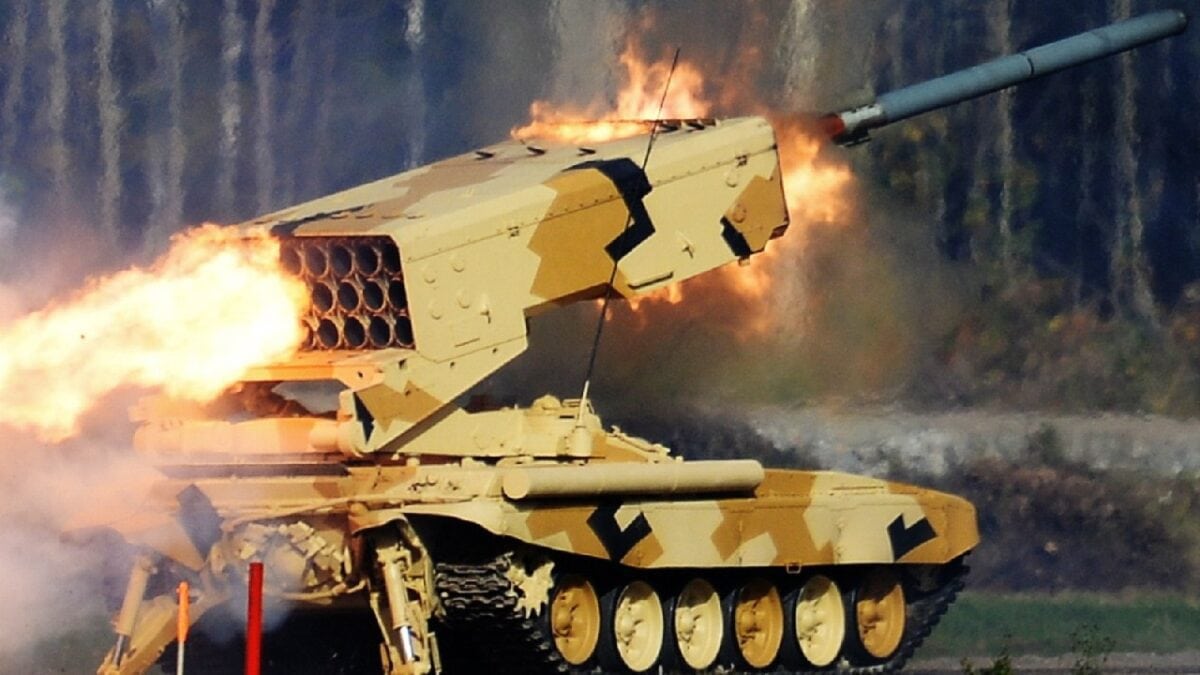 That said, the precise state of Russia's conventional munitions stocks is not publicly known. However, it should not come as a surprise if Russia is facing a shortage of ammunition, considering even Ukraine, which has been receiving hundreds of thousands of artillery shells from the US and other NATO countries, has had to ration its use of ammunition.
Western Artillery Stockpiles Are Diminishing Too
As EurAsian Times reported last month, Ukraine has also run out of its Soviet-standard artillery ammunition, which forms around 60% of the country's arsenal, forcing the Ukrainian military to use more NATO-standard artillery that cannot be produced at a rate necessary to sustain the war.
Therefore, Ukraine has averaged around 4,000-7,000 artillery rounds per day, which is still far fewer than Ukraine's estimate of the current Russian rate of fire of 20,000 per day.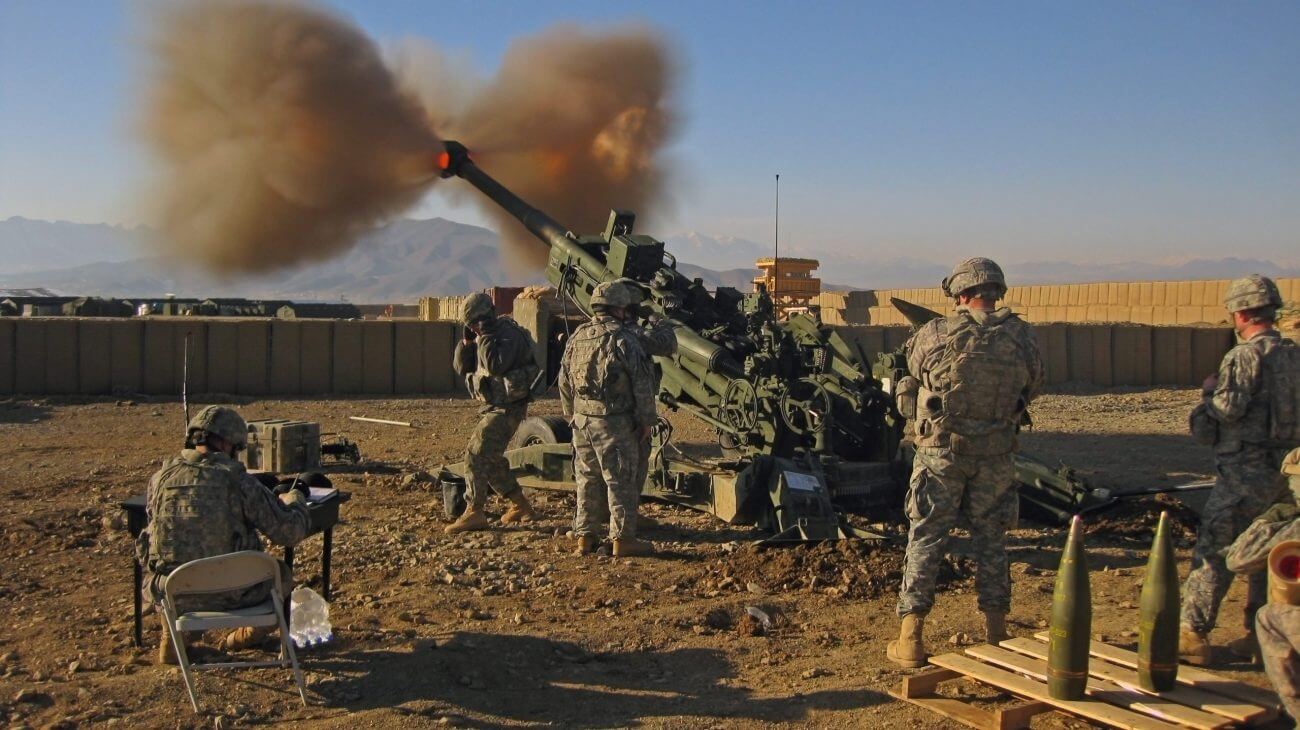 Furthermore, it is uncertain how long the West can continue supplying Ukraine with ammunition without jeopardizing its security. As per official Pentagon figures, as of October 2022, the US had sent more than 800,000 NATO standard 155mm artillery shells to Kyiv, which amounts to 75% of the total number of shells delivered by all Western nations.
The amount of shells Washington has provided "is probably close to the limit that the United States is willing to give without risk to its warfighting capabilities," according to Mark Cancian of the Center for Strategic and International Studies (CSIS), who previously worked on weapons procurement for the US government.
The ammunition stockpiles of other NATO members are also in a precarious state, according to the owner of major arms manufacturer Czechoslovak Group (CSG), Michal Strnad, who told Reuters in an interview last month that Ukrainian forces were experiencing a shortage of ammunition as Western governments were drawing down from their arsenals amid limits on production capacity.
"Artillery ammunition is very scarce goods today," Strnad said, adding that he estimates "it will take 10-15 years to refill (Western armies') stocks" due to the war in Ukraine.
The West and Russia seem to be learning lessons from the ongoing war in Ukraine about ammunition needs in a great power war, which have turned out to be far greater than expected.
US production of NATO standard 155mm artillery shells currently stands at 14,000 per month. However, the Pentagon has announced that it aims to increase that figure to 36,000 within three years, which will bring annual production to 432,000, which is still less than what was provided to Ukraine in seven months since the start of the war.
Meanwhile, Europe's current annual production capacity stands at around 270,000-300,000, according to Strnad, whose firm produces 80,000-100,000 artillery shells annually, amounting to about 33%.
Strnad said that CSG is also hiring 250-300 more people to expand production to raise capacity to 150,000, but that would take around two years to set up because of the long delivery times of production equipment.