After securing main battle tanks (MBTs), Ukraine now wants fighter jets and long-range precision strike weapons from the West. 
Ukrainian President Volodymyr Zelenskyy thanked his Western partners on January 25 for pledging their battle tanks to Ukraine while at the same time asking them now to green-light the supply of fighter jets and long-range missiles.
Also, Yuriy Sak, the adviser to Ukrainian Defense Minister Oleksii Reznikov, expressed confidence that the West would eventually consent to Ukraine's request for fourth-generation fighter jets.
"They didn't want to give us heavy artillery, then they did. They didn't want to give us HIMARS, then they did. They didn't want to give us tanks; now they're giving us tanks," noted Sak, as he expressed confidence that the West would eventually approve the supply of fourth-generation aircraft.
As EurAsian Times reported earlier, Ukrainian military officials and experts have sought fourth-generation aircraft, particularly the American-made F-16s, since the onset of the Russian invasion.
Colonel Yuriy Ihnat, the spokesperson of the Air Force Command of the Armed Forces of the Ukrainian, said in an interview in July last year that two squadrons of 12 F-16s each, plus some reserves, would turn the tide of the war against Russia.
However, when asked on January 30 by reporters about the provision of F-16s to Ukraine, US President Joe Biden categorically denied the possibility of sending the jets.
That said, Ukraine remains hopeful, as Netherlands' Foreign Minister Wopke Hoekstra has indicated the possibility of providing Ukraine with F-16s by saying the Dutch Cabinet would look into it with an "open mind" if Kyiv requests for them.
A top Ukrainian official said that Ukraine has also received "positive signals" from Poland, which is ready to pass on F-16 fighters in coordination with NATO.
While Ukraine waits for Western fighter jets, it could soon receive its long-sought 'long-range' strike capability, designed by two premier Western jet manufacturers.
Biden administration is preparing more military aid to Ukraine, which will include the long-range Ground-Launched Small Diameter Bomb (GLSDB), developed by the Gripen-maker Saab and American aviation giant Boeing, the producer of the US Air Force's formidable F-15EX Eagle II air superiority fighter.
Ground-Launched Small Diameter Bomb (GLSDB)
The GLSDB combines the GBU-39 Small Diameter Bomb (SDB) with the M26 rocket motor, both of which are common in US inventories. According to Saab, it is GPS-guided, can defeat some electronic jamming, and is usable in all weather conditions.
The M26 is among the rocket types that can be fired from the M270 Multiple Launch Rocket System (MLRS) and the M142 High Mobility Artillery Rocket System (HIMARS), which the Ukrainian Armed Forces are using to significant effect in the ongoing conflict, and quite successfully so.
The GLSDB, in its initial boost/loft phase, is propelled by the M26 rocket motor, after which GLSDB's wings are deployed, and it flies unpowered as a glide bomb.
It uses the GBU-39/B's existing inertial navigation system and embedded GPS for guidance toward its target. According to Saab, the guidance system ensures accuracy within three feet.
The GLSDB can be employed against various targets ranging from soft-skinned vehicles to hardened bunkers.
It is armed with a combined penetrating and blast-and-fragmentation warhead triggered by a programmable electronic fuze, meaning the weapons can be preset to detonate above the ground or delay for deep penetration.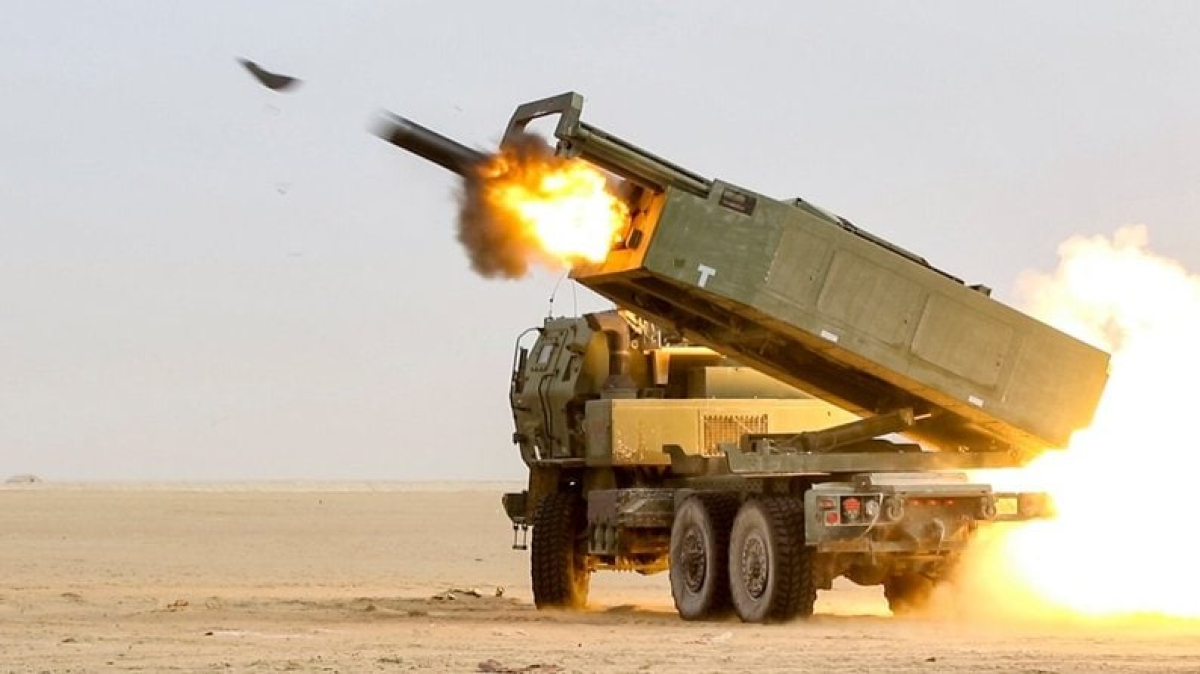 Notably, the GLSDB does not follow a ballistic path like most artillery rockets and ballistic missiles, which means it can come down on targets from various angles and trajectories.
According to Saab, GLSDB is "launchable from hidden or protected positions to avoid detection," making it less susceptible to counter-battery fire.
Ukraine Could Use The GLSDB To Hit High-Value Targets Inside Russia 
The most important feature of the GLSDB is its long range. It can be used to engage targets as far as 150 kilometers, which is twice the distance up to which the longest-range 227mm artillery rockets currently available to Ukrainian Armed Forces, which they are deploying via the M270 MLRS and the M142 HIMARS.
However, GLSDB's range is still very short of the longer-range versions of the Army Tactical Missile Systems (ATACMS) missile that Ukraine has been pressing the US to provide.
The MGM-140 ATACMS is a 610-millimeters tactical ballistic missile manufactured by Lockheed Martin, which can also be fired from the M142 HIMARS or the M270 MLRS to engage targets as far as 300 kilometers.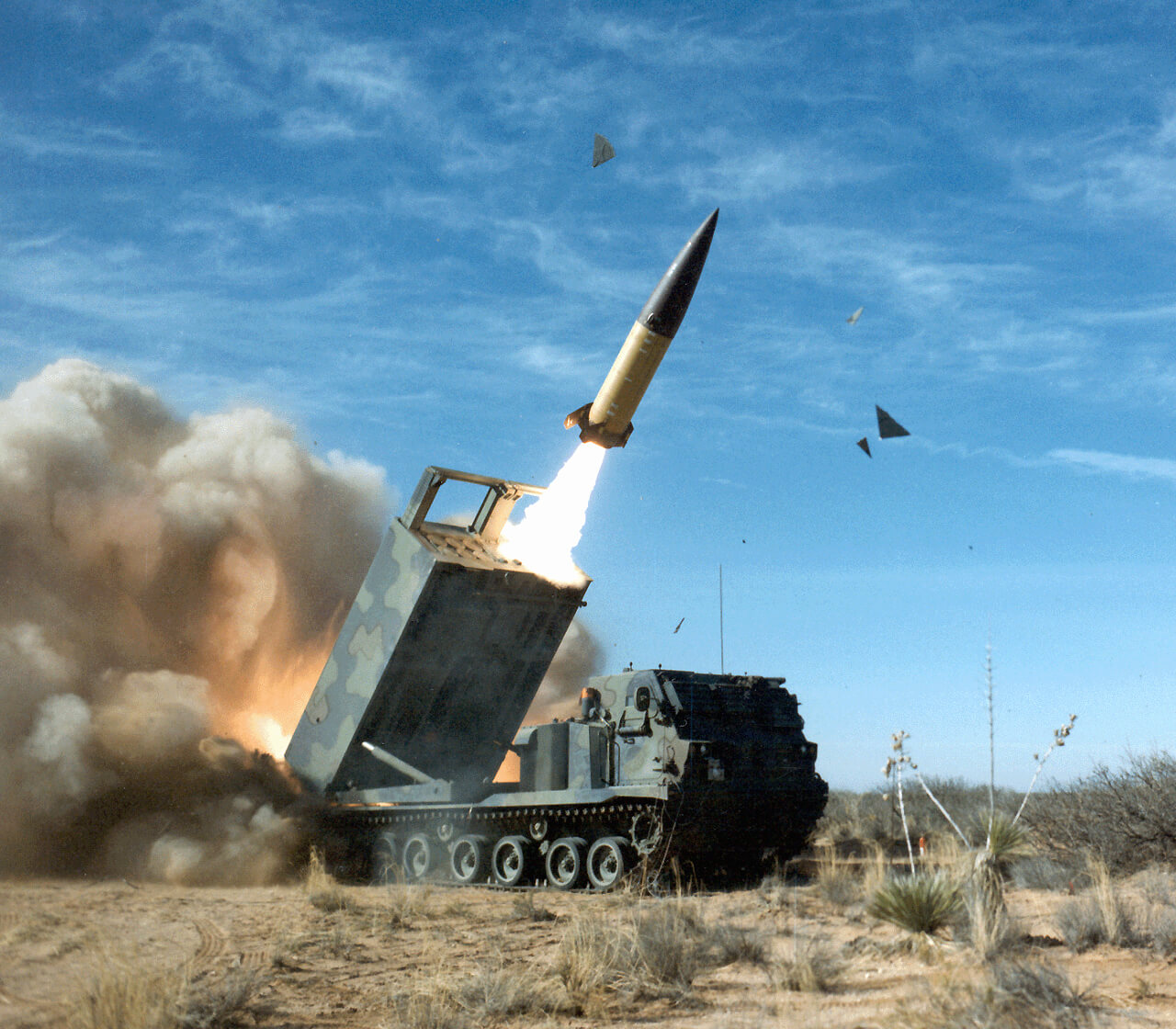 Also, the ATACMS can pack a much larger firepower. However, the US has been resisting Ukraine's calls to provide the ballistic missile, fearing escalation of tensions with Russia.
The GLSDB can double Ukraine's stand-off precision strike range capability, enabling Ukraine's armed forces to hit deep inside Russian territory high-value targets inside the country.
Notably, Ukraine could use GLSDB to attack Russian targets inside Crimea, which has been attacked several times using various means, such as airborne and seaborne drones.
Ukraine will be the first customer of the GLSDB, and therefore both Boeing and Saab must feel keen to see the performance of this piece of weaponry in combat against a high-end adversary like Russia.
Meanwhile, experts say – the West needs to bolster Ukraine's ability to counter Russian advance along the frontline by giving artillery shells, guns. Sending Ukraine GLSDB to strike 150 km behind the frontline is akin to giving Ukraine cake, when it needs bread.
Russia will counter the GLSDB by moving its AD units further behind the front line and moving its main supply depots, which are already well protected by Russian point defense AD systems, 150 km behind the frontline.
If the GLSDB proves successful on the Ukrainian battlefield, it might bring in more export customers for the two companies, especially considering the low price tag of this weaponry.
The cost of each GBU-39 is only about $40,000, and the M26 rocket motor is abundant, making the GLSDB cheap and its main components readily available. The GLSDB could be of interest to Central and Eastern European nations bolstering their armed forces in the wake of Russian aggression in Ukraine.