With the Ukrainian counteroffensive underway, new reports suggest that Russia is allegedly seeking to recruit citizens of the former Soviet state Kazakhstan to fight in the ongoing war.
Kazakhstan's Kostanay regional prosecutor's office published a report on June 29, stating that Russia is trying to enlist Kazakh citizens for its war against Ukraine. The report comes amid allegations that Russia has been making efforts to recruit soldiers from some former Soviet states, especially those in Central Asia.
The report from Kazakhstan highlighted an uptick in recent social media activity on the Ukraine conflict, including posts and comments, as well as videos from the front lines.
According to the report, some of this material purportedly encourages Kazakh residents to support the Russian military's offensive against Ukraine. Certain social media users' comments, including those from Kazakh people, contained "separatist appeals regarding the territorial integrity of Kazakhstan."
Additionally, there have been reports of Russians in the Kostanay region attempting to persuade residents to participate in the fight against Ukraine. The authorities have not disclosed information on the modus operandi for recruitment or whether anyone connected to these attempts has been detained.
The reports from the Kazakh prosecutor's office may be significant as military experts have predicted that the Russian military needs more boots on the ground but would be unwilling to mobilize domestically given the domestic backlash against the Kremlin and the fall in President Vladimir Putin's popularity.
However, it may be one of the few instances where the Russian military and its allied agencies have been accused of trying to recruit Kazakh residents on social media by directly appealing to them.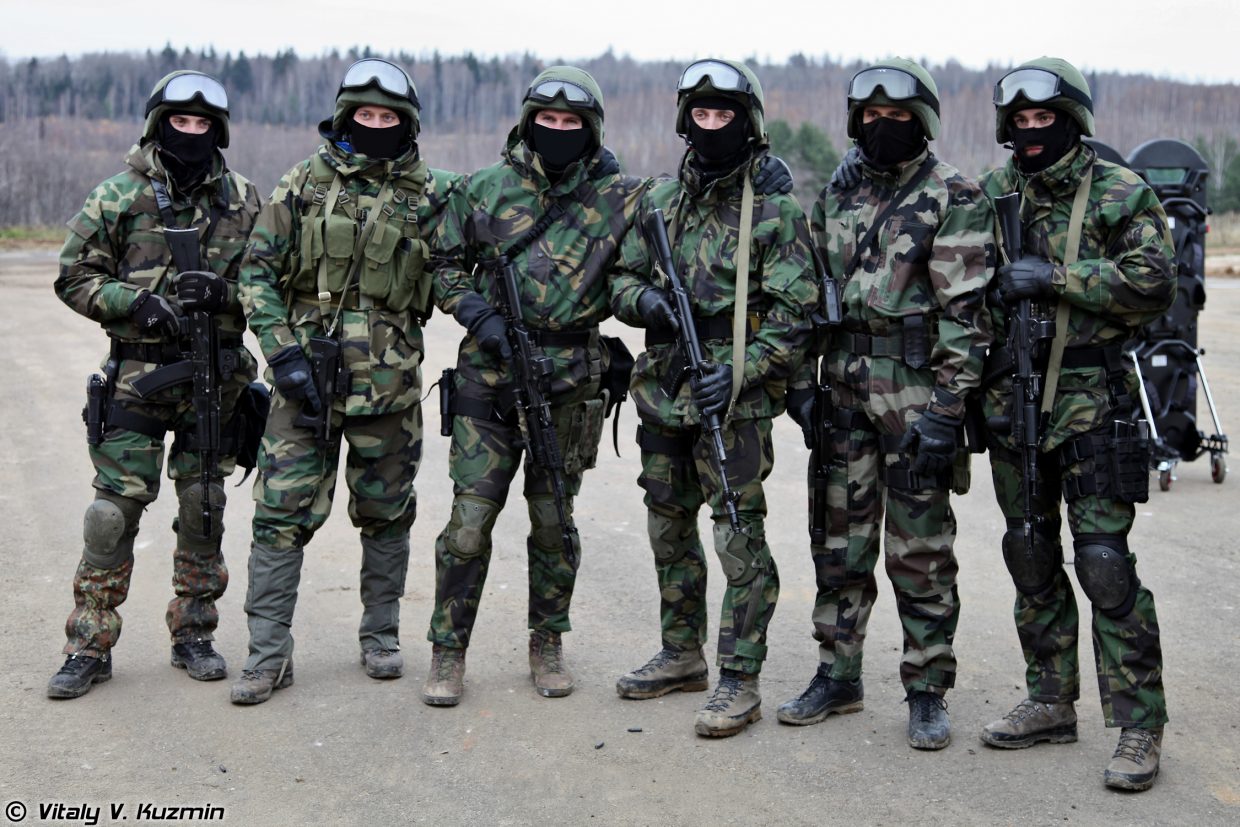 A Russian military analyst who spoke to EurAsian Times on the condition of anonymity said, "Russia has been trying to recruit soldiers to fight Ukraine left, right, and center. But with its people rallying against the war that has dragged on for more than 15 months now, the recruitment needs to be in a way that does not appear to be imposed and compulsory.
"Moreover, they cannot call for another round of official mobilization, lest the extent of their losses and Ukraine's combat strengths be exposed during a counteroffensive.
"It is convenient to rope in migrants and offer benefits to residents of other friendly countries to fight the war so that no domestic churning occurs. With countries like Kazakhstan, however, a rift has been observed for quite some time, and this may not be the most desirable thing to do for Russia when it is already internationally isolated and needs to keep all close allies closer."
While the two states have maintained very close ties, Russia was humbled when the Kazakh government refused to recognize the separation of the Donetsk and Luhansk regions from Ukraine last year. It also allegedly turned down Putin's request to send troops to Ukraine in late February.
At the time, Moscow didn't take the refusal too personally because it knew it still had a launch pad in Belarus and believed the conflict would end swiftly and with minimal losses. However, with losses now running very high, the refusal by its allies to send troops to fight Ukraine may have come as a jolt to Russia.
Sourcing Troops From CIS Countries
To make sense of these allegations made by Kazakhstan, it is pertinent to go back to September 2022, when President Putin called for partial mobilization. At the time, EurAsian Times reported that Russia was opening a military recruitment center for foreign citizens in Moscow.
"Very shortly, the Moscow government will deploy a full-fledged infrastructure in Sakharovo to assist the Russian Defense Ministry in organizing the entry of foreign citizens into the military service," Mayor Sobyanin wrote in a Telegram post.
Putin also reportedly signed a decree allowing people who signed contracts with the Russian military and "other troops" to become Russian citizens through a simplified procedure.
Even though Kazakhstan did not officially send its troops to fight Ukraine, some residents were recruited anyway. According to analysts, the residents of countries like Kazakhstan are easier to lure with offers of money and, even more importantly, Russian citizenship.
The Committee for National Security of Kazakhstan opened ten criminal charges involving the involvement of Kazakh residents in military operations in Ukraine in April. Some social media updates also revealed that the mercenary group Wagner was recruiting Kazakh nationals.
On #Telegram, #WagnerGroup is also attempting to recruit in Russia's neighboring states. Below, an announce regarding East #Kazakhstan. Ironically, #Russia-n propaganda doesn't hesitate to denounce the presence of foreign fighters in #Ukraine's army. https://t.co/JBRcZC0wX3

— Stop Wagner (@stopwagnergroup) October 12, 2022
As previously reported by EurAsian Times, about six million migrants were living in Russia in September last year. This figure fluctuates between nine and eleven million annually, with Uzbekistan, Tajikistan, and Kyrgyzstan accounting for more than 80% of the migratory workers.
Migrants were previously believed to be prepared to join the Russian Army because of the prospect of a decent salary and Russian citizenship, according to the Central Asian Bureau for Analytical Reporting (CABAR) of the Institute for War and Peace Reporting (IWPR). According to experts, low quality of life, high unemployment rates, and Russian military presence in these regions make them suitable for recruiting.
In an unprecedented loss for the Russian military, the number of Russian troops killed and wounded in Ukraine has been pegged at two million, according to some reports. With the Ukrainian counteroffensive underway and no signs of the war ending, Russia needs more soldiers.
Late last year, during a meeting, Russia's Minister of Defense, Sergei Shoigu, revealed plans to increase the army's overall strength, notably by hiring more contract soldiers. Since then, the ministry has stated that it hopes to hire 521,000 contract personnel by 2023, an increase of 116,000 from the years before the war.
However, the Kazakhstan prosecutor's office has reaffirmed that recruiting people to fight in foreign wars is illegal and is punished by up to ten years in prison.
Contact the author at sakshi.tiwari9555 (at) gmail.com