As the Chinese military steps up its hostile actions around Taiwan, the US Senate Foreign Relations Committee has approved a comprehensive bill to grant billions of dollars in additional security assistance. 
China Begins Naval Patrols In The Pacific With 'Key Ally' Russia; Set To Dispatch J-20 Fighters To South Korea
Under decades-old legislation, the US has armed Taiwan with weaponry to protect itself. However, the Taiwan Policy Act of 2022 would go above and beyond by giving security aid worth $4.5 billion over four years.
Additionally, it supports Taipei's membership in international organizations and spells out consequences against Beijing should it attempt to annex the island it claims as its territory. 
The Taiwan Policy Act of 2022, authored by US Senators Bob Menendez and Lindsey Graham, was passed by the Senate Foreign Relations Committee on September 14. 
One of the main provisions of the measure calls for providing Taiwan with additional armaments and support, costing billions of dollars to increase its security.
The proposed law would provide Taiwan the title of "major non-NATO ally," which is reserved for the closest US allies outside the transatlantic alliance. The bill also states that the US will also send weapons "conducive to deterring acts of aggression" by China. 
Lawmakers went forward on the bill in the wake of Russia's invasion of Ukraine and Chinese military drills after Nancy Pelosi visited Taipei in early August.
Menendez, who led a Senate delegation to Taiwan in April to meet with Taiwanese President Tsai Ing-wen, said that the United States "does not seek war or heightened tensions with Beijing" but needed to be "clear-eyed." 
"We are carefully and strategically lowering the existential threats facing Taiwan by raising the cost of taking the island by force so that it becomes too high a risk and unachievable," Senator Menendez added.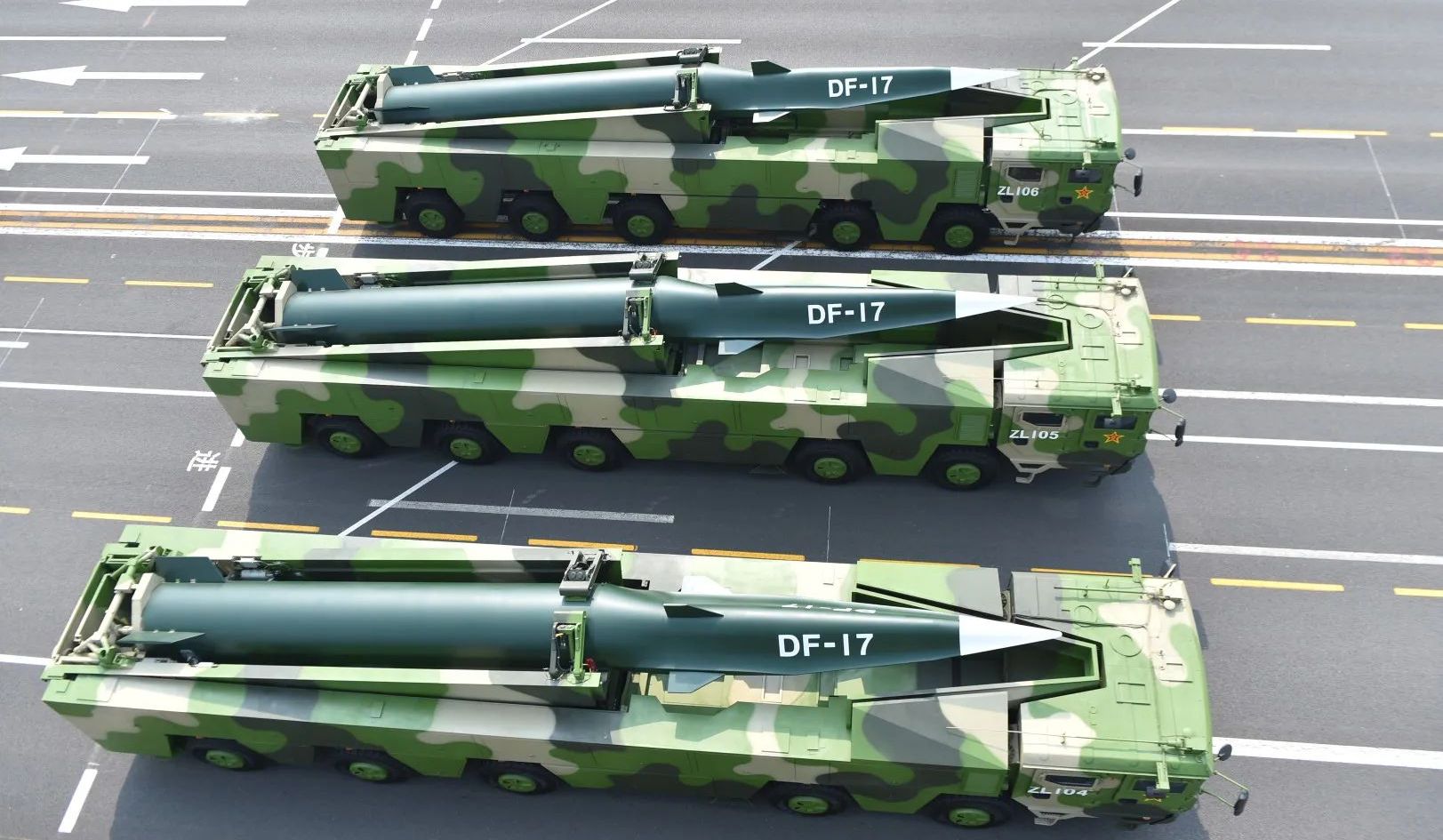 A Range Of Asymmetric Weaponry
The measure aims to improve Taiwan's defense capabilities to better "delay, degrade, and deny" the People's Liberation Army's (PLA) efforts to conduct gray zone activities, enter the Taiwan Strait, or secure "lodgment on Taiwan."
This will also prevent the PLA from "decapitating, seizing control of, or otherwise neutralizing or rendering ineffective" Taiwan's government.
The Secretary of State and Secretary of Defense are required to establish these new initiatives under the title "Taiwan Security Assistance Initiative" to expedite Taiwan's defense capability modernization to "deter or, if necessary, defeat an invasion of Taiwan by the People's Republic of China."
The whole range of asymmetric weaponry that should be considered for Taiwan's acquisition is prominently displayed in this section. 
Long-Range Precision Fires
One of the main focus areas is the missile defense systems, which can give Taipei various choices to fend off the Chinese invasion. The most critical capability the US will strive to provide Taiwan is long-range precision strike capabilities. 
In its 2021 Quadrennial Defense Review, Taiwan emphasized on steadily strengthening its long-range strike capabilities. Long-range conventional precision strike (LRCPS) systems would significantly contribute to Taipei's deterrent stance.
Taiwan is currently concentrating on developing missiles that can be fired from aircraft or the ground to attack the mainland. Despite being cloaked in secrecy, Taiwanese efforts at home seem to be focused on the supersonic Yun Feng and the subsonic Hsiung Feng IIE.
From the US side, the ATACMS tactical ballistic missile and HIMARS launchers are two of the most well-known systems Washington can offer. The HIMARS' 300-kilometer range allows it to put PLA targets on the stretch of coastline opposite Taiwan in danger.
Integrated Air And Missile Defense Systems
The US will also seek to provide the island nation with integrated air and missile defense systems. The Integrated Air and Missile Defense System aims to combine various joint force capabilities to defend a specific area against fast-moving air and missile threats. 
Taiwan recently signed an $83 million contract with the American Institute in Taiwan, the de facto US embassy on the island, to upgrade its Patriot Advanced Capability 2 (PAC-2) and PAC-3 Guided Enhancement Missiles (GEM) standards with longer-range missiles. 
With two different types of missiles, the PAC 3 GEM can intercept ballistic missiles at a range of 600 kilometers owing to its extended range version. 
The first batches of the PAC-3 Missile Segment Enhancement (MSE) missiles were ordered by Taiwan in 2021 in addition to upgrading legacy systems, with delivery scheduled for 2025 and 2026.
Anti-Ship, Land-Attack Cruise Missiles & Coastal Defense
Anti-ship cruise missiles, land-attack cruise missiles, and coastal defense systems are considered essential for taking out China's considerably more potent military force. The US has already approved a potential $1.1 billion sale of military equipment to Taiwan, including 60 anti-ship missiles. 
The transaction comprises Sidewinder missiles, which may be used for air-to-air and surface-attack operations, for an estimated $85.6 million, Harpoon anti-ship missiles for an estimated $355 million, and support for Taiwan's surveillance radar program for an estimated $665.4 million.
Boeing, the maker of the Harpoon, also offers modern truck platforms for its "Harpoon Coastal Defense System."
Taiwan purchased 100 Harpoon Coastal Defense Systems from the United States in 2020 for $2.4 billion, which included 400 Harpoon Missiles with a maximum range of 75 miles (125 kilometers). Two new Harpoon system contracts worth more than $700 million have been inked between Taiwan and the United States. 
Maritime Assets
The list also contains asymmetric maritime weaponry that can assist Taiwan in dealing with far superior Chinese naval forces. Undersea warfare, survivable swarming maritime assets, and mining and countermining capabilities are the weapons that Taipei could acquire from the US. 
Taiwan's newest minelayers are intended to use a range of modern mines to fend off PLA Navy. Such technologies are part of a strategy to deter future invasion by China, which has a massive military and significant numerical superiority in aircraft, ships, and other weaponry.
Anti-Armor Weapons And Drones Systems
The list also includes anti-armor weapons and drone systems. These two systems, particularly, aided Ukraine's resistance to Russia's invasion.
It was also recently reported that Taiwan is stockpiling US-made weapons used by Ukraine to fend off Russia's military, an indication that Taipei is using the conflict's lessons to dissuade China from carrying out threats to take the island by force if necessary. 
Taiwan Army Chief of Staff Chang Yuan-shiun recently stated at a briefing in Taipei that an order for Javelin anti-tank missiles had entered the production and delivery phase. Meanwhile, Taiwan also inked a contract with the US to acquire the US-made MQ-9B sea guardian drones. 
Under the new law, Taiwan will receive intelligence, surveillance, and reconnaissance capabilities and command and control systems.