Earlier this month, two Russian Air Force Bases deep inside its territory — Engels and Dyagilevo — were attacked by what was alleged to be drones fired by Ukraine. The attack came as a reminder to Moscow that its defenses were not impenetrable.
---
However, days after the attack and amid an intense barrage of missiles fired on Ukraine, Russia left a message for satellite images to record. The latest satellite image of the Engels Air Base in the Saratov region was spotted with a message written on a tarmac in Russian: "Death to the Nazis."
Soon after the satellite imagery was published, it went viral on social media. It reasserted Russia's traditional stand that its invasion of Ukraine was meant to achieve "Denazification" of the country.
Russian officials have gone so far as to say that Russia's 'Special Military Operation' would conclude after denazification is complete and those responsible for crimes have been brought to justice.
These claims, however, have been criticized by Ukraine and its allies in the West and are deemed as Russian lies and conspiracy theories to justify its expansion and occupation of a sovereign state. Western analysts and commentators have asserted that the 'Denazification' theory is a part of Putin's long-drawn strategy to delegitimize Ukrainian nationalism.
Someone is not very happy with the satellite imagery showing Russian strategic aviation field in Engels, making "Death to Nazis" writing on the tarmac, to be clearly seen from satellite. Image by @planet, h/t @_MTAnderson pic.twitter.com/wJqxTPpKY8

— Mark Krutov (@kromark) December 12, 2022
The Russian message on its Air Base is significant as the drone attack created the impression that while Ukraine had amassed the capability to conduct long-range strikes, Russian defenses and intelligence had gaping holes.
When the Russian military was still coming to terms with the attack, another drone strike was conducted on an airfield at Kursk.
The Russian Ministry of Defense (MoD) said after the attack that it was carried out using modified Soviet-era Unmanned Aerial Vehicles (UAVs). Even though it did not specify which drone was responsible for the attack, military experts were quick to decipher that the drone in question was likely the Tu-141 Strinzh.
Later, new information about these drones and the attack was published in the media. According to reports, the United States encouraged Ukraine to carry out the drone attack in Russia, a claim rebuffed by Washington.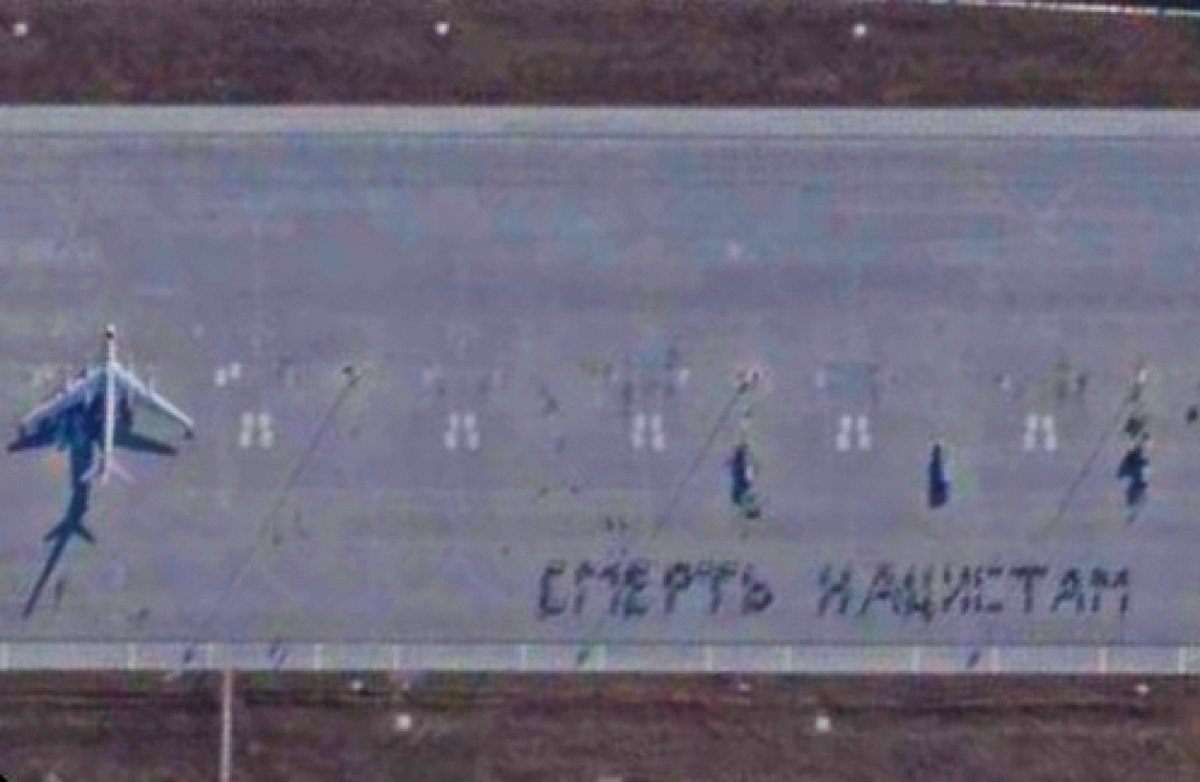 Drones That Attacked Russian AFBs Had US Chips
The Tu-141 Strizh is a reconnaissance drone with a maximum range of 1000 kilometers at medium altitudes. In a news release, the Russian MoD said that Russian Air Defense systems shot down the attacking drones while flying at low altitudes.
These are Soviet-era drones that Ukraine heavily modified to conduct a successful strike. According to Russia's revelations, these drones were guided by satellite data obtained from the US, TASS reported.
During the Security Council meeting, Russian Permanent Representative to the UN Vasily Nebenzya said: "We receive reports that Russian strategic airstrips Dyagilevo and Engels were attacked with the use of American satellite data. The American GPS global satellite system guided upgraded Soviet Tu-141 Strizh drones."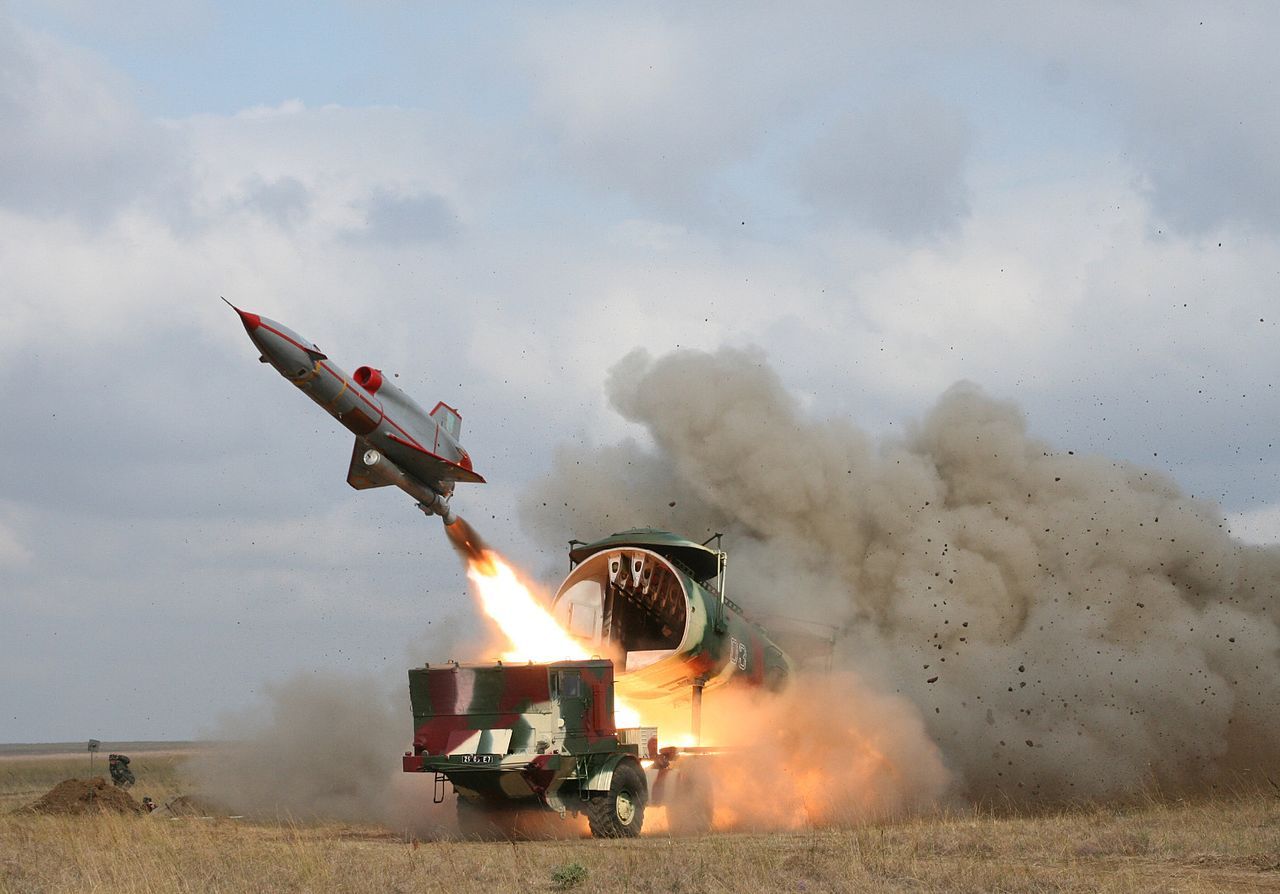 Yuri Knutov, a Russian military historian and the director of the Museum of Air Defense Forces (ADF), also said on a talk show that American satellites gave Ukrainian forces intelligence and laid out a path for Ukraine's Soviet-era drone to get past Russian air defenses and land at the airfield.
This, according to Knutov, is why the interception range was so short—only around 10 kilometers—and the shards ended up on the airfield site.
It's no secret that Ukraine has significantly profited from an abundance of intelligence provided by its NATO allies, including real-time knowledge of Russian force movements. However, it is unclear if this includes high-resolution imagery from Western military satellites.
Western commercial satellite providers can deliver crisp, real-time satellite imagery that could be used to compile useful intelligence, like in the case of the most recent Ukrainian assault on the Engels-2 air station.
Some light trolling, Engels Air Base saying hi to US satellites pic.twitter.com/2TVEw0walt

— Russians With Attitude (@RWApodcast) December 13, 2022
The commercial satellite imagery from Maxar Technologies and Planet Labs showed dozens of bombers and cruise missiles gathered at the air facility. It suggested an impending large-scale strike across Ukraine and served as the stimulus for Ukraine to conduct a drone attack on the Engels-2 air base.
Therefore, Russia's message written clearly on the tarmac at the Engels Air Base could be construed as a warning to Ukraine and subtle trolling aimed at Western satellites collecting and publishing imagery.
Contact the author at sakshi.tiwari9555 (at) gmail.com